Classtop Electric Range With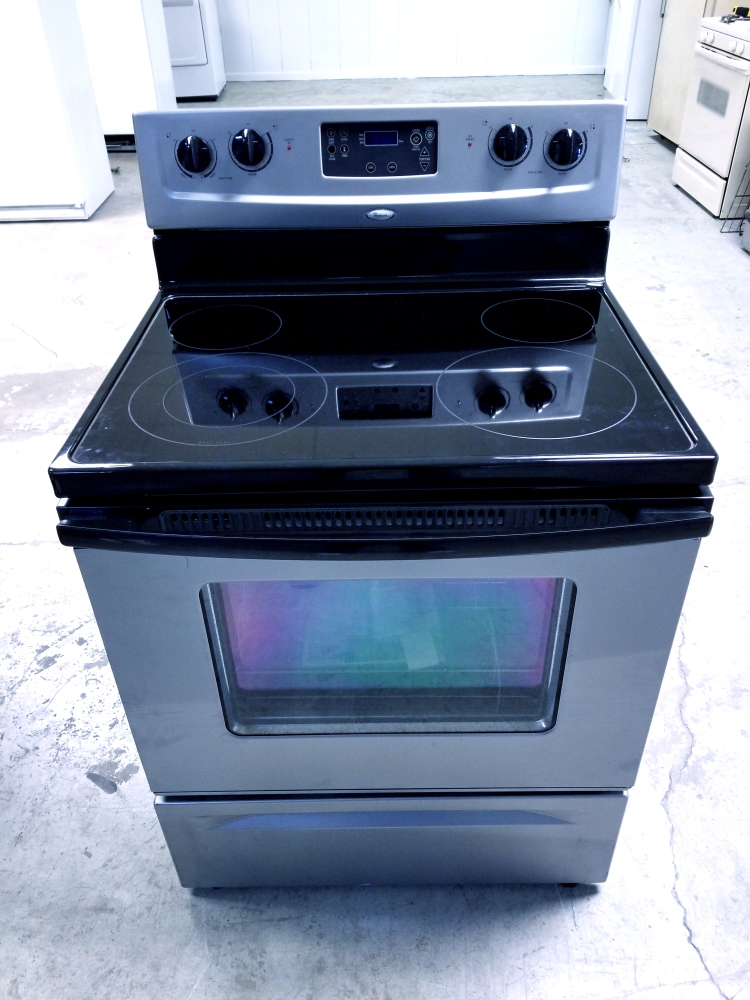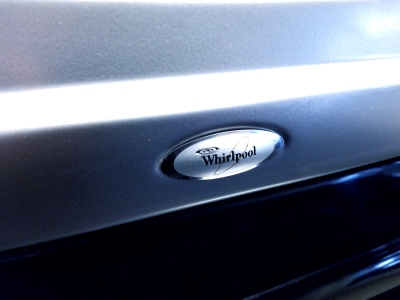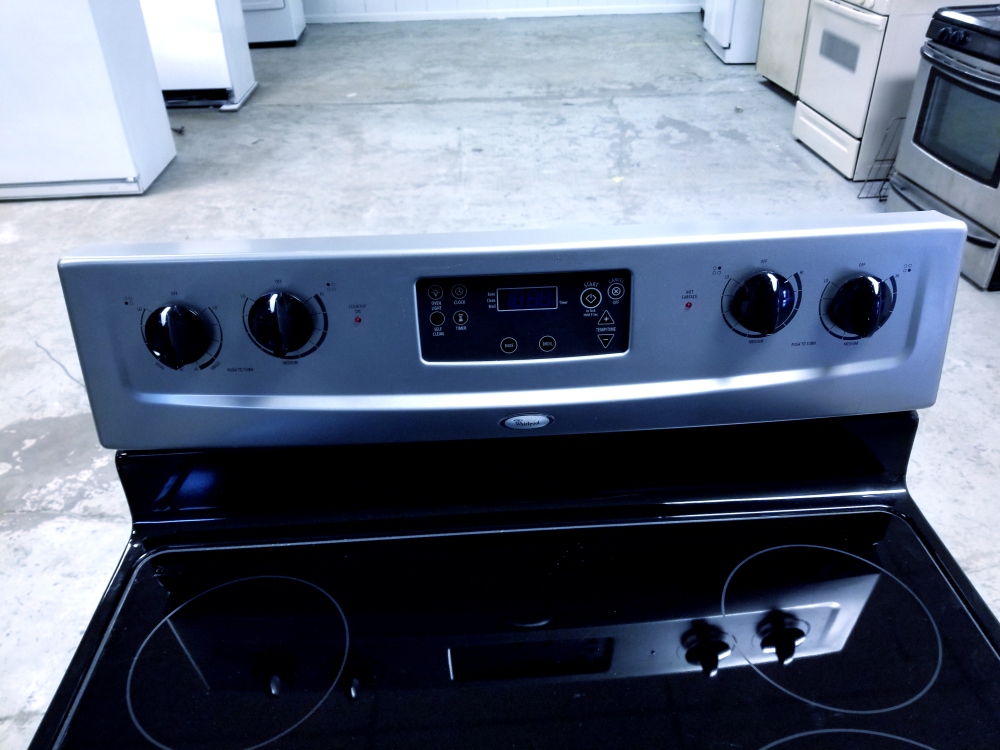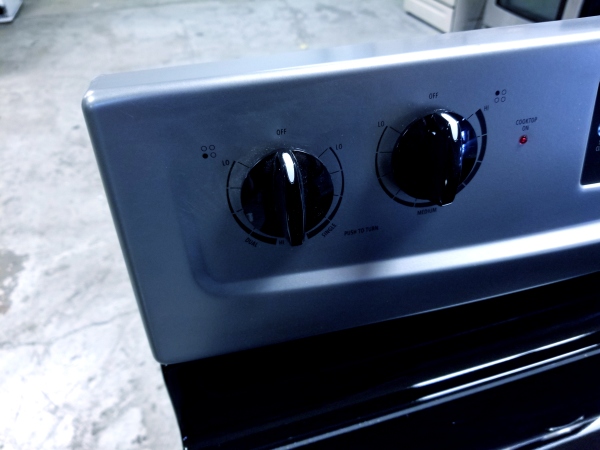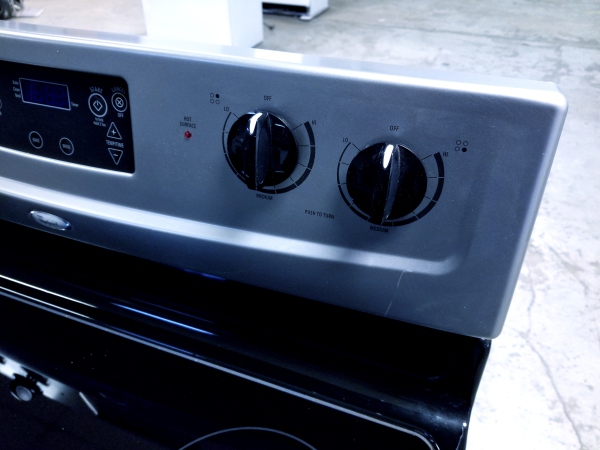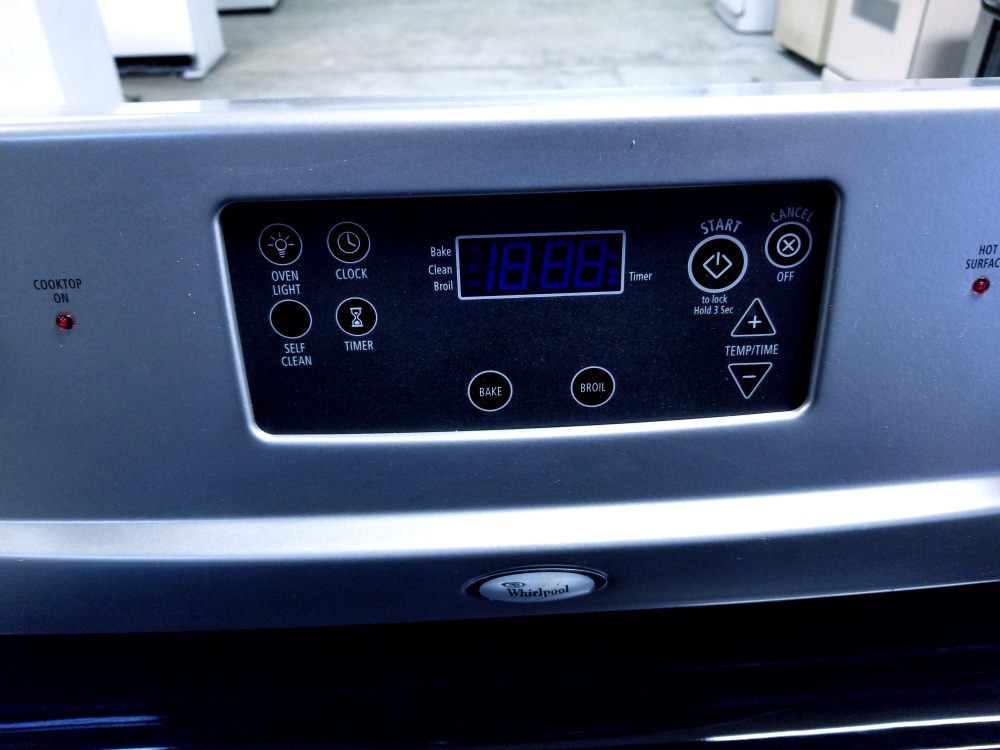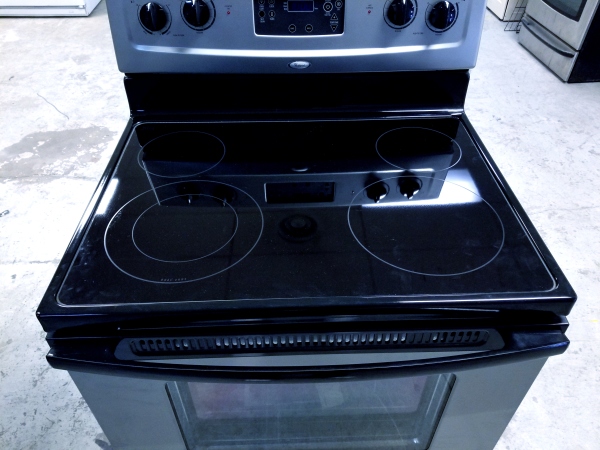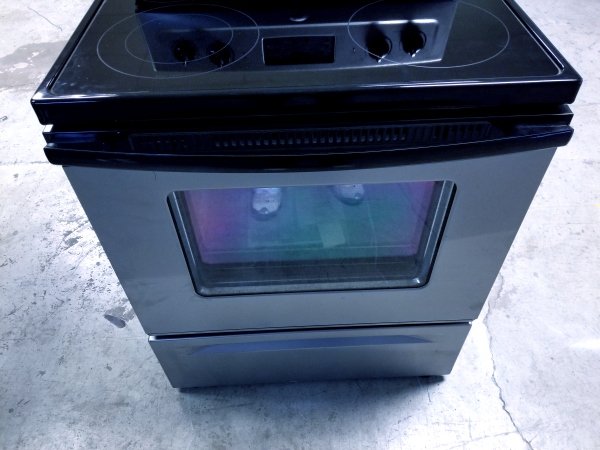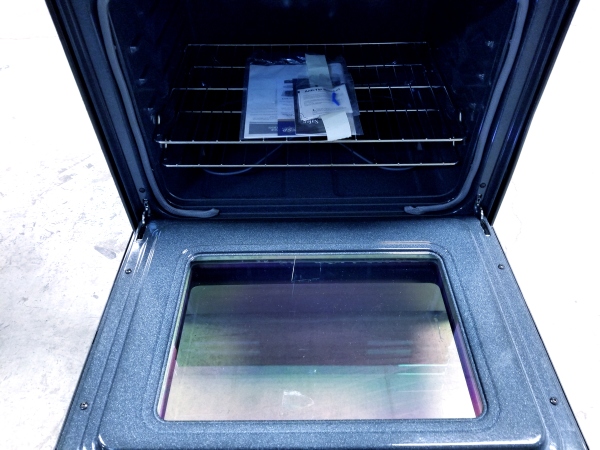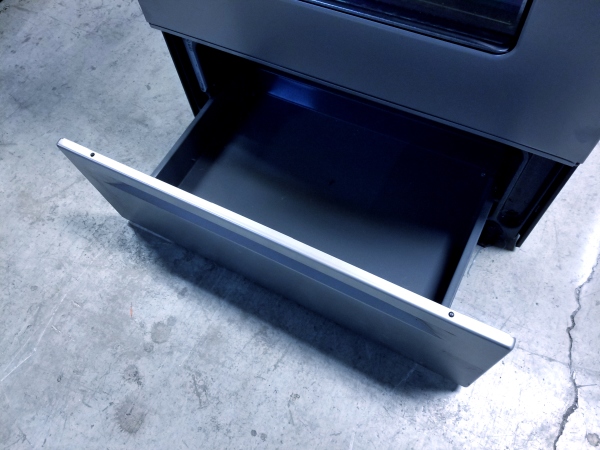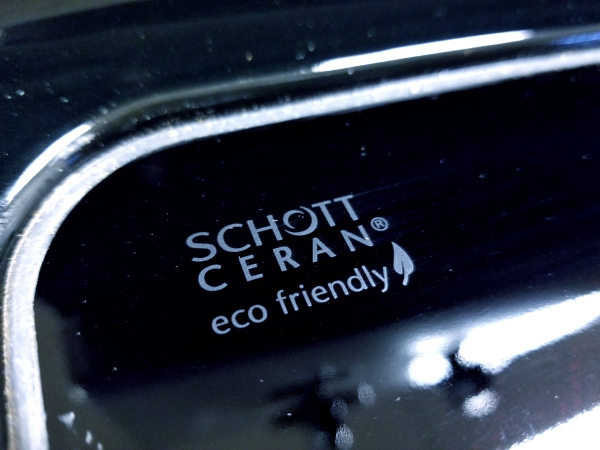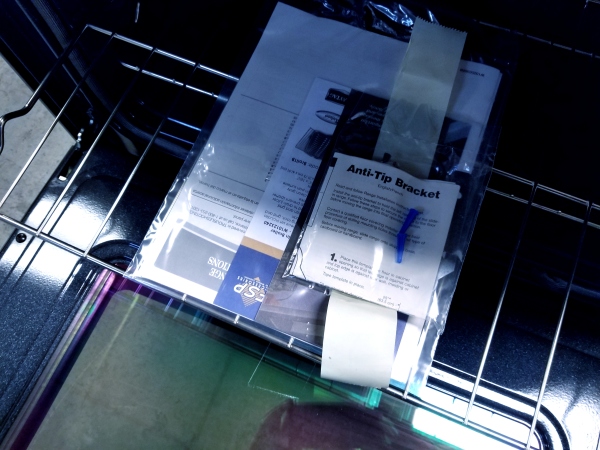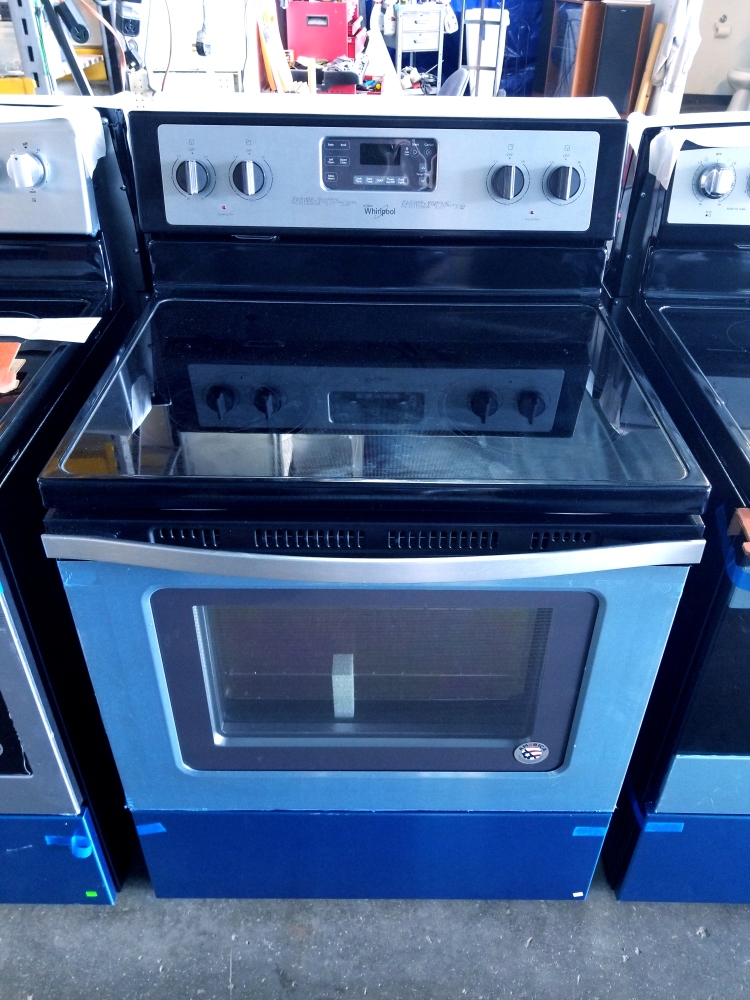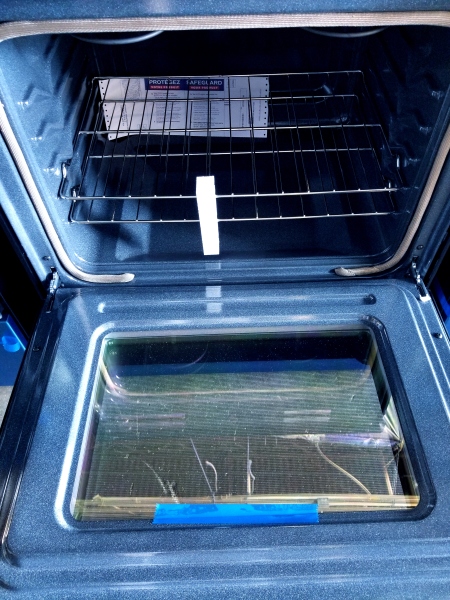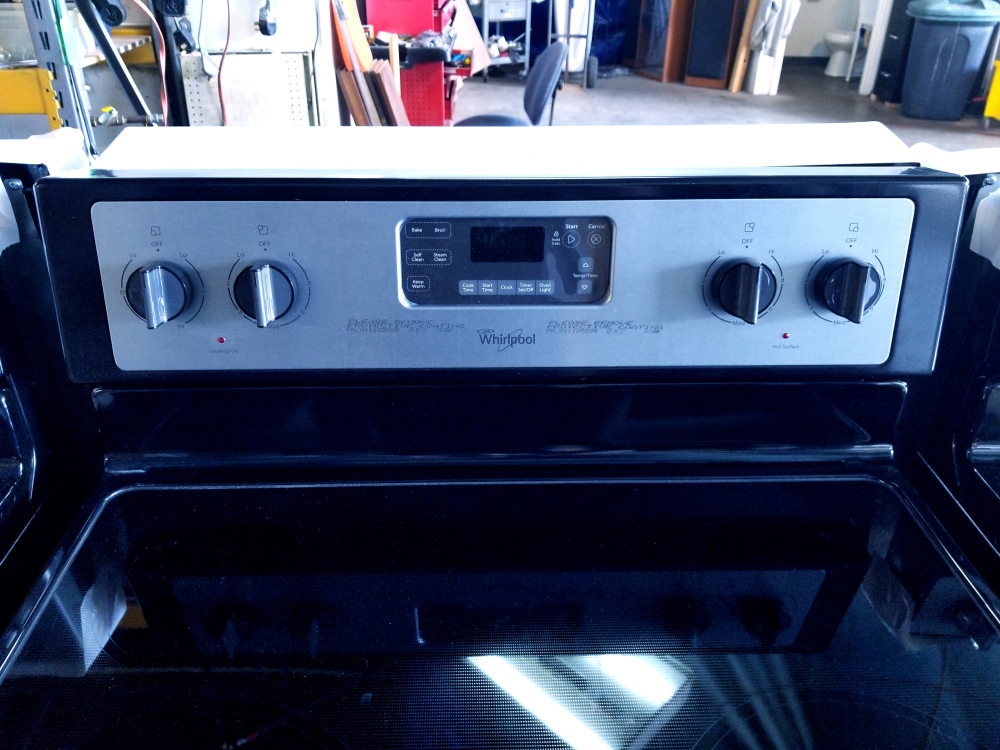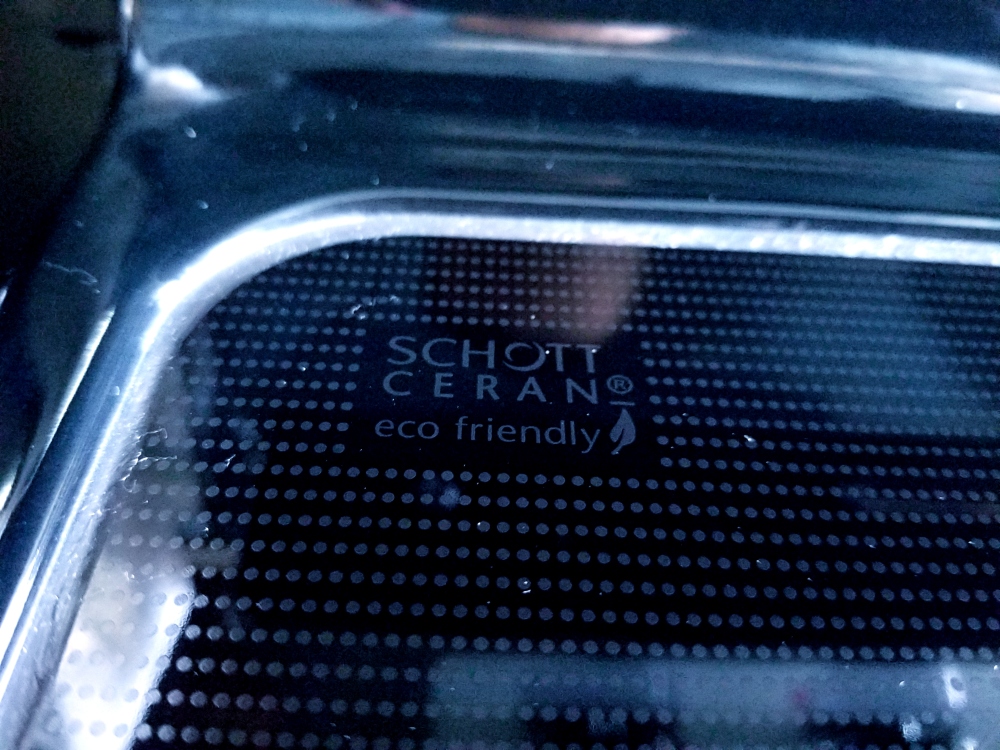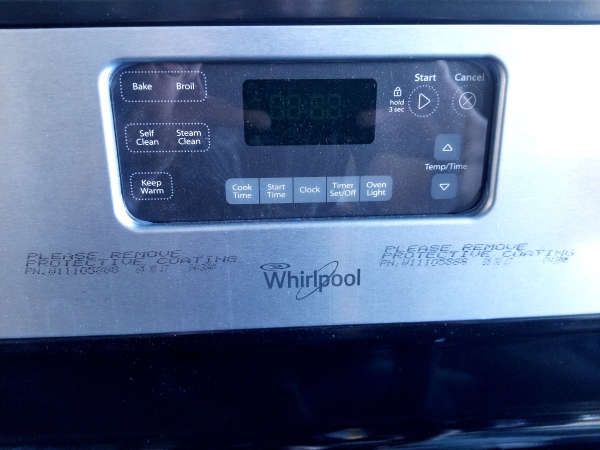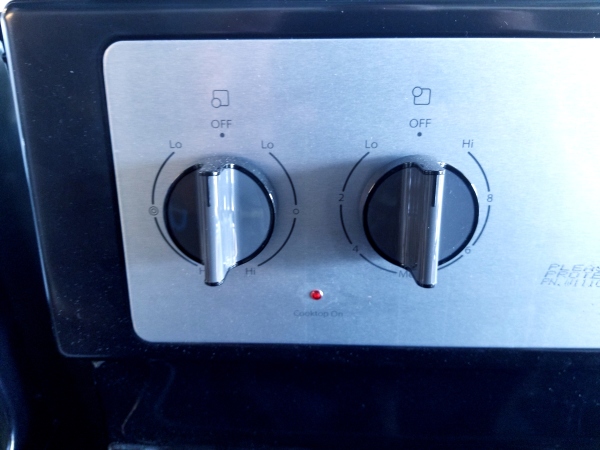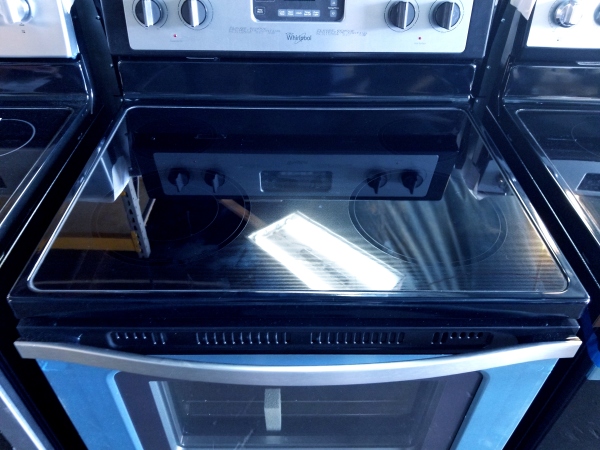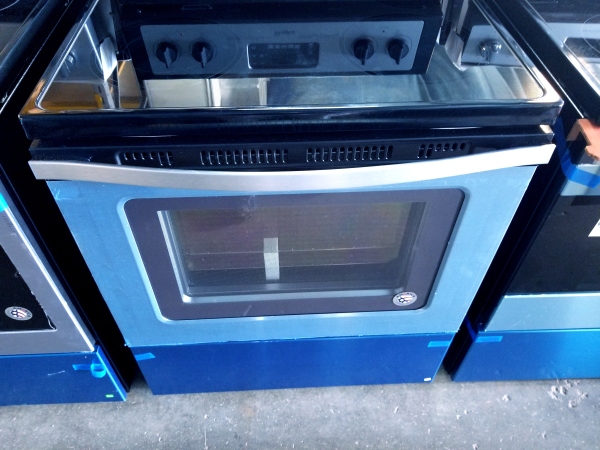 (Black/Stainless) (Like New!)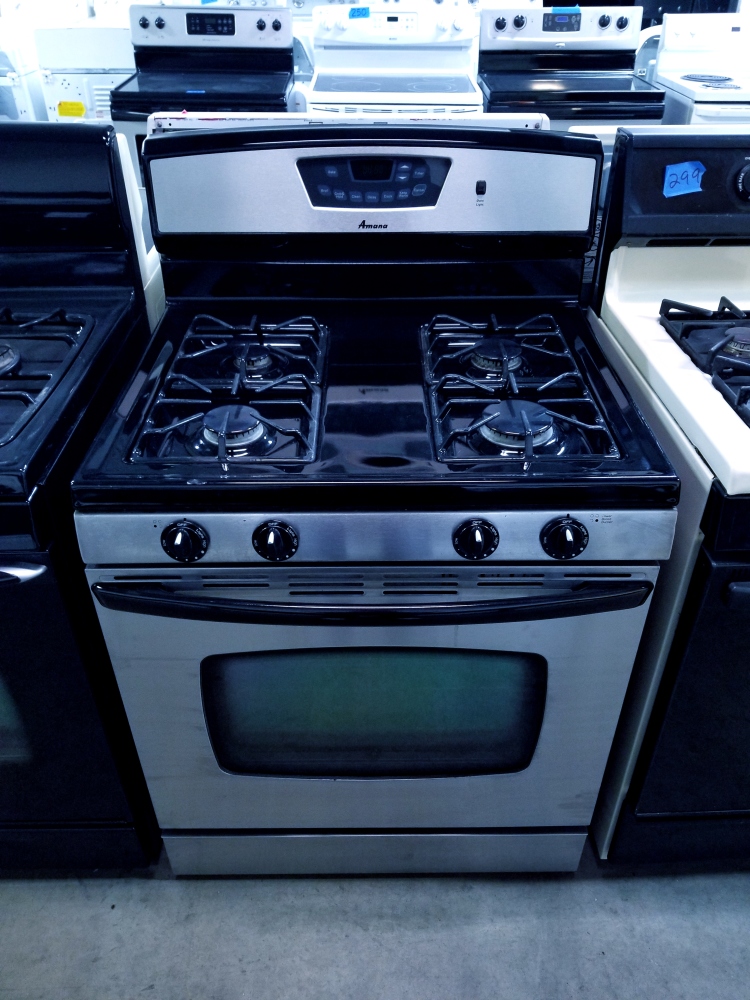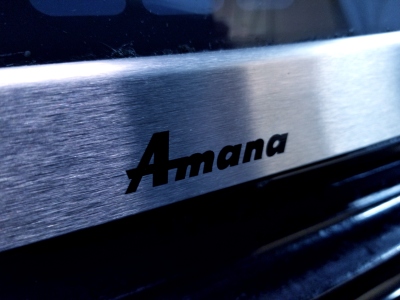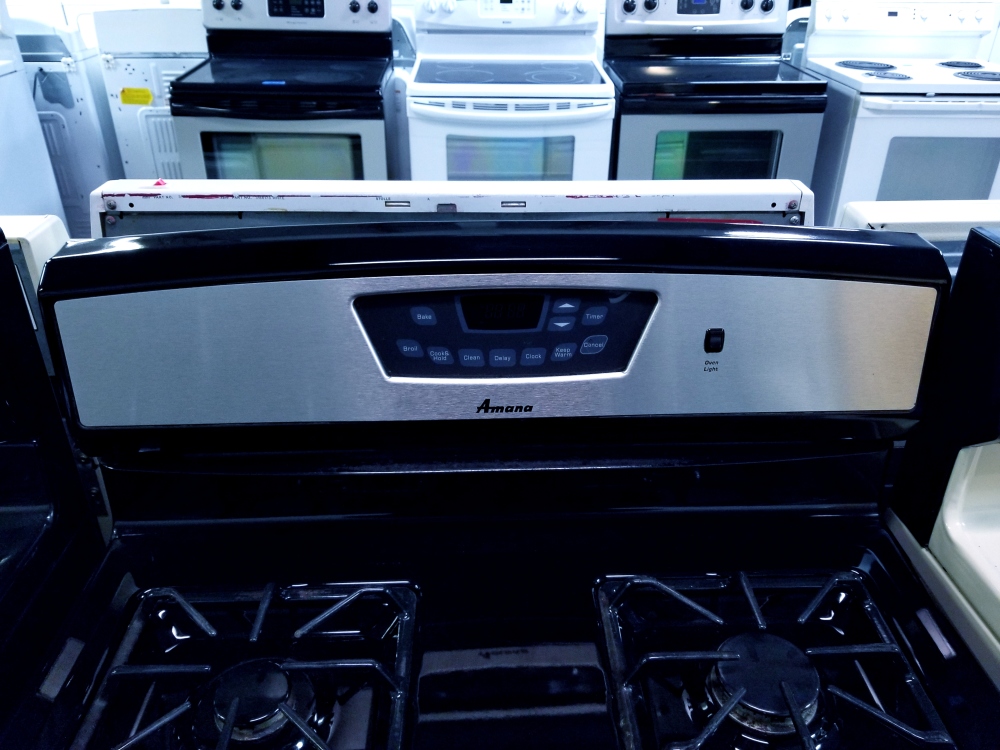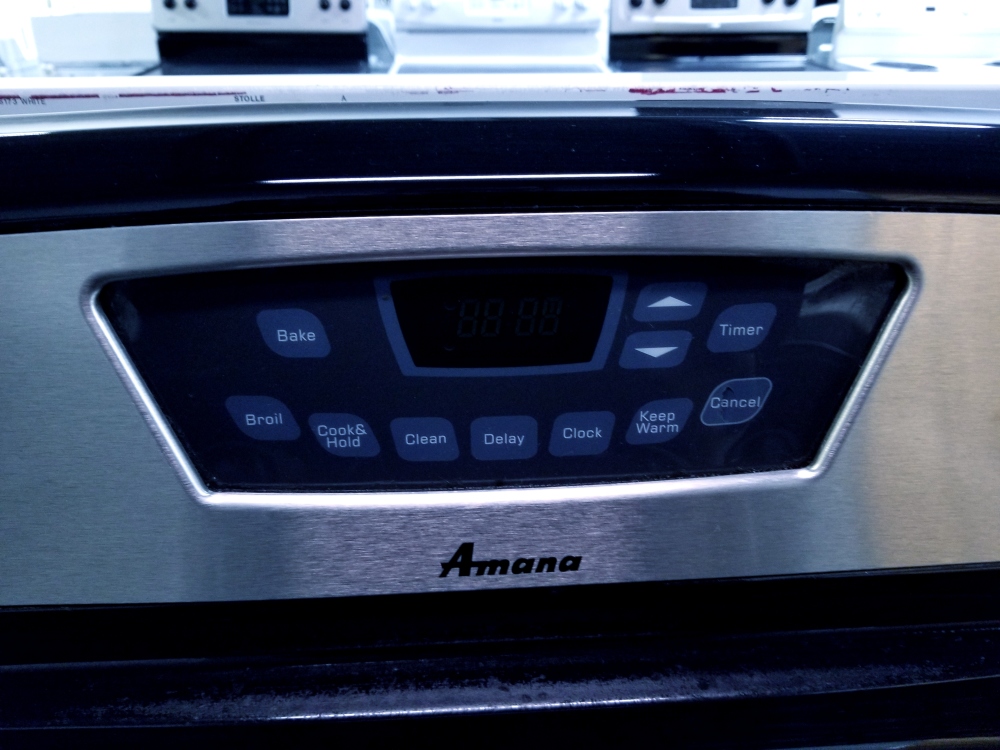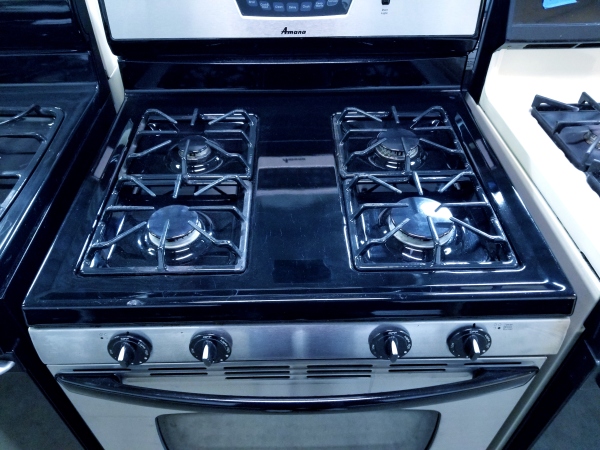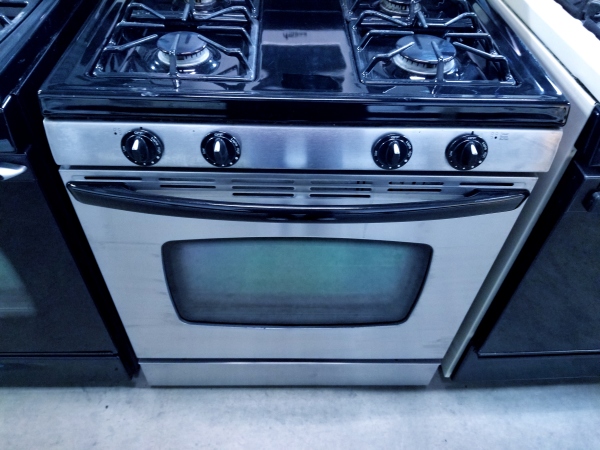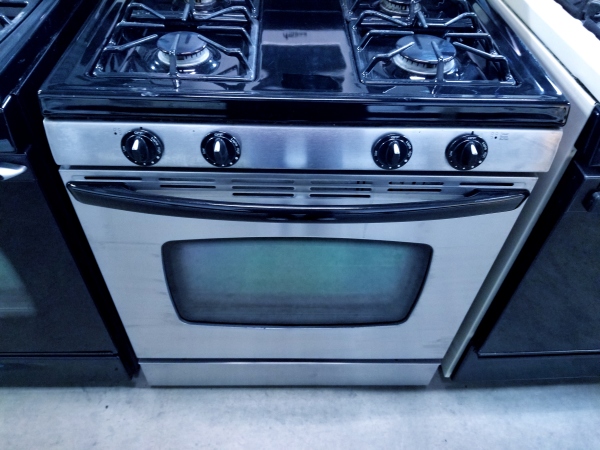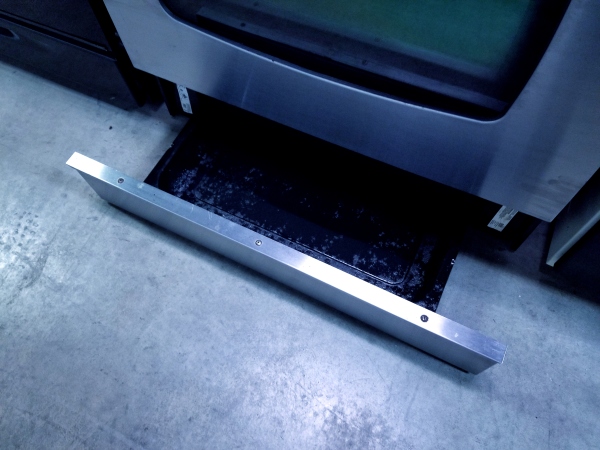 Jenn-Air
Curved Digital

Wall Oven

Model#jjw850dd0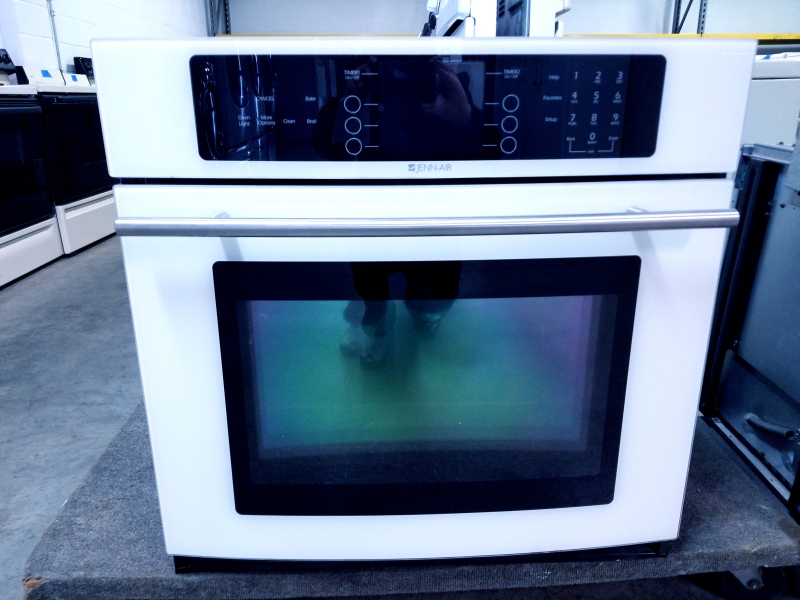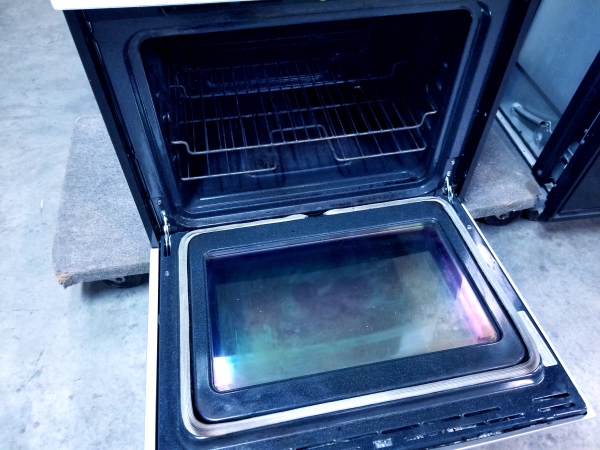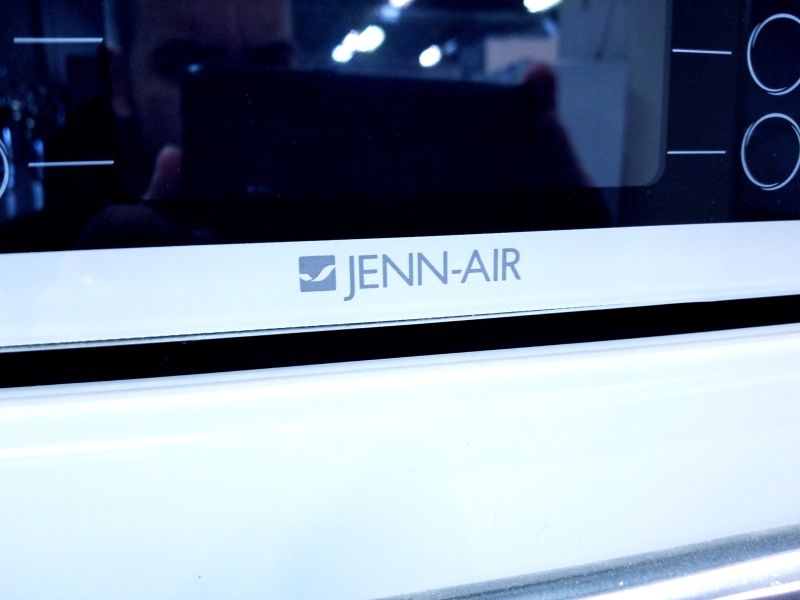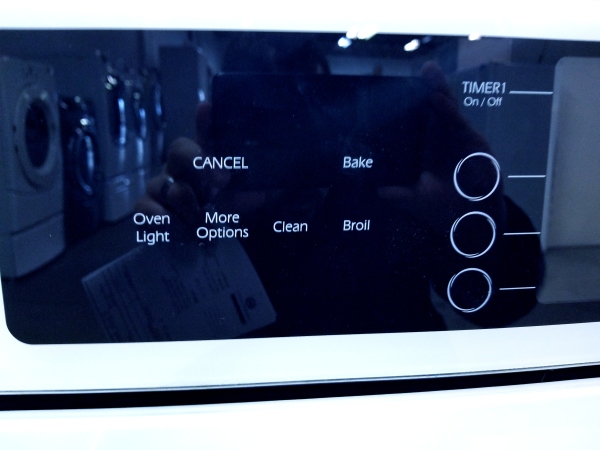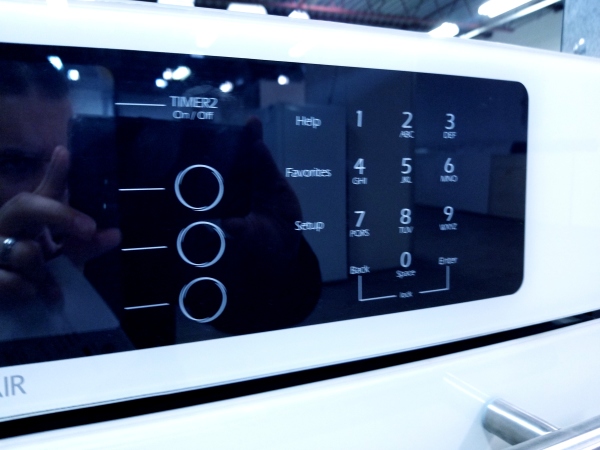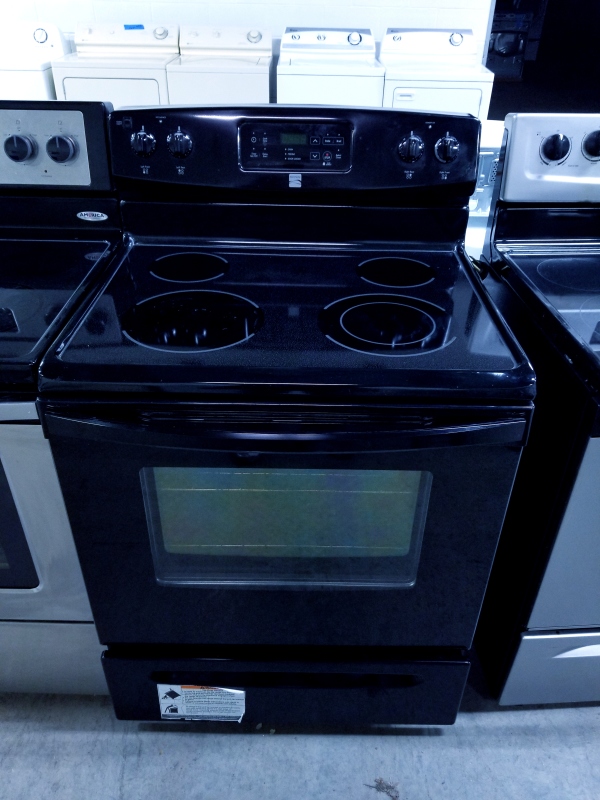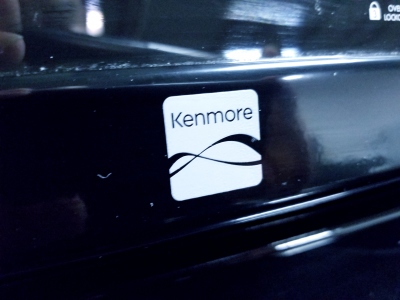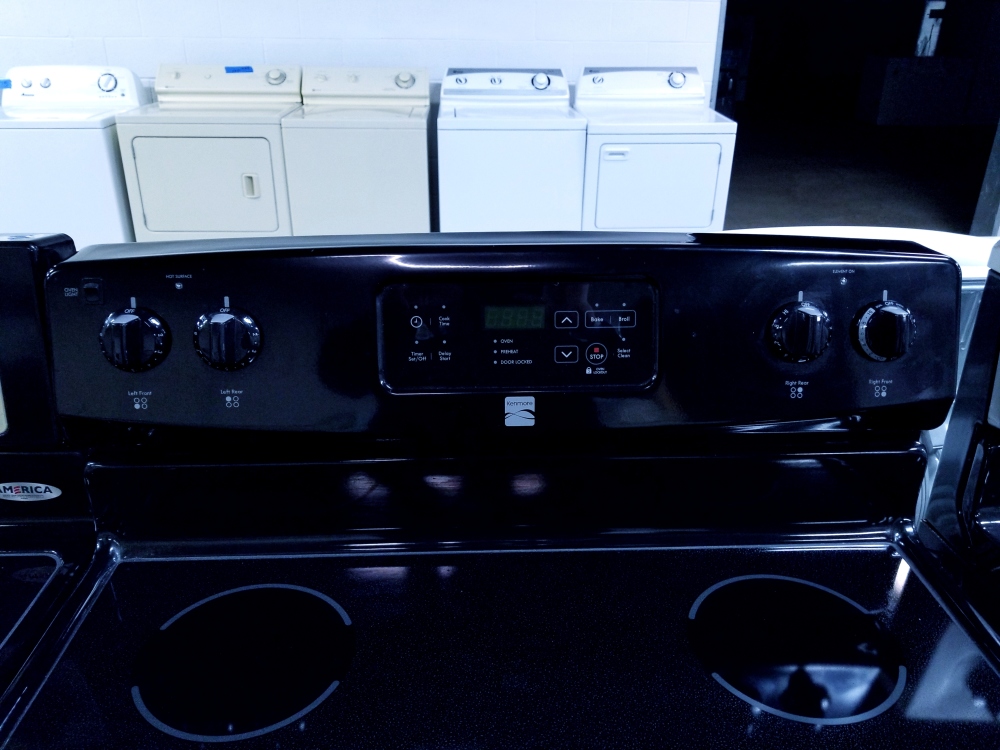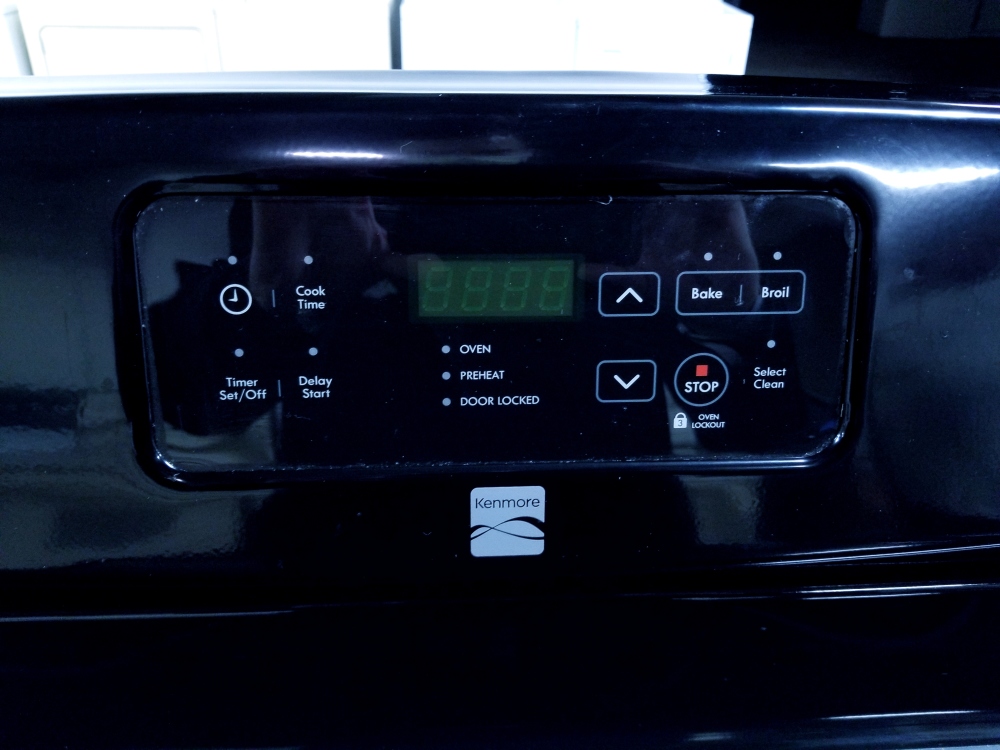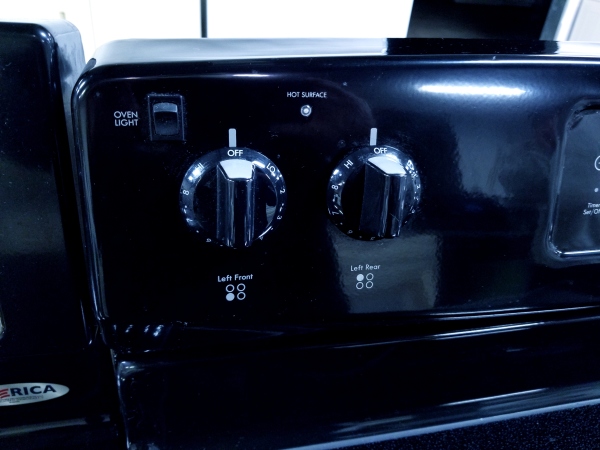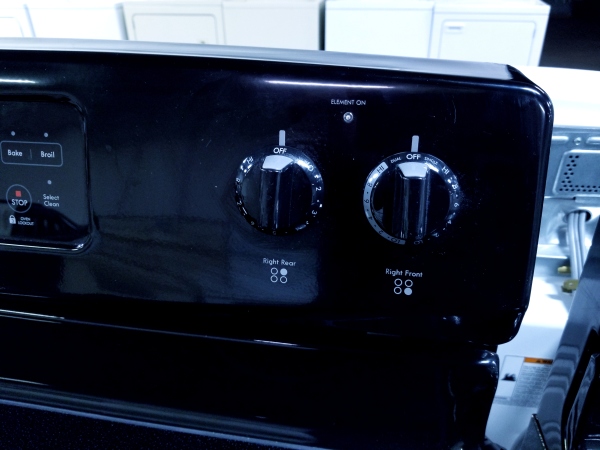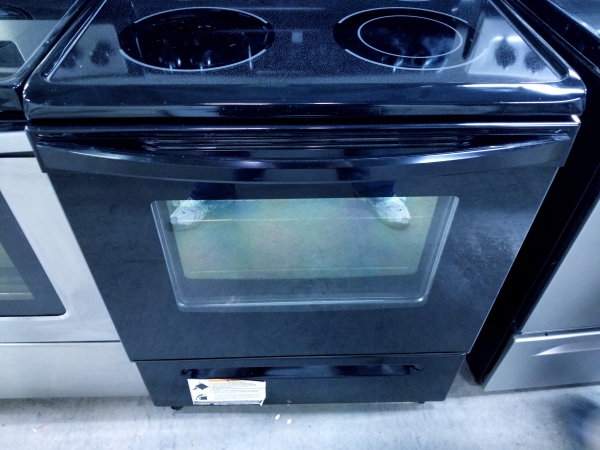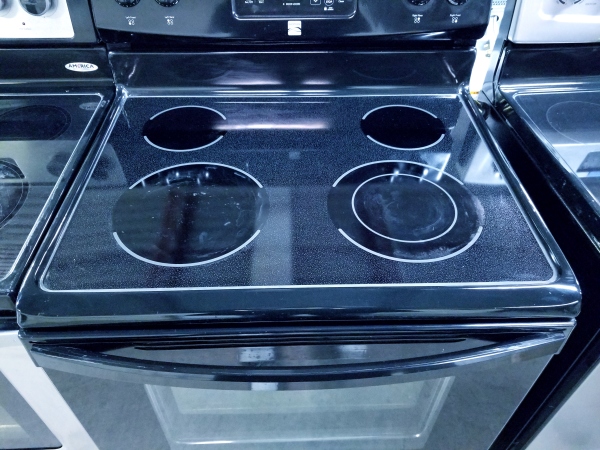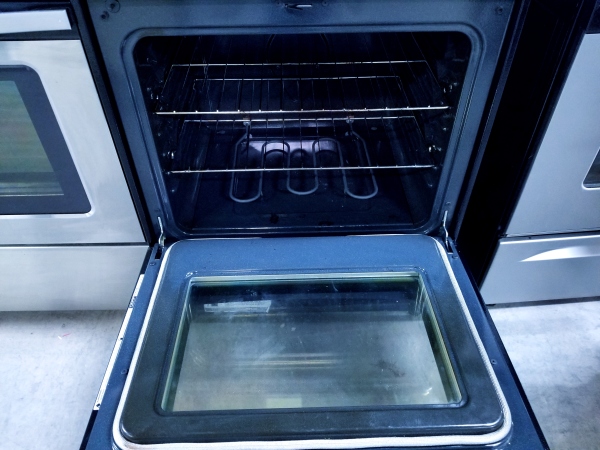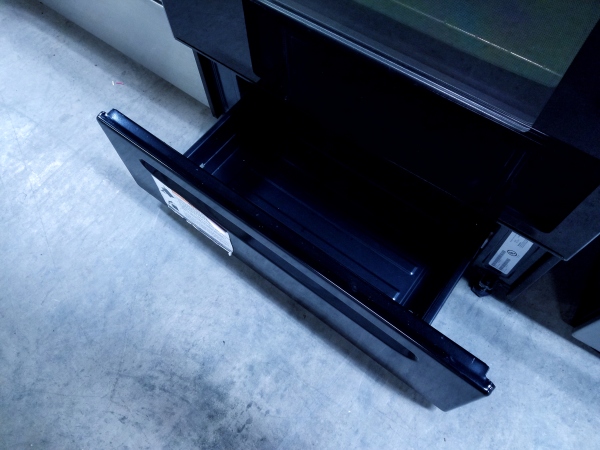 Whirlpool
Gold Series

Griddle Top

Cooktop

Gas Range

​(Black)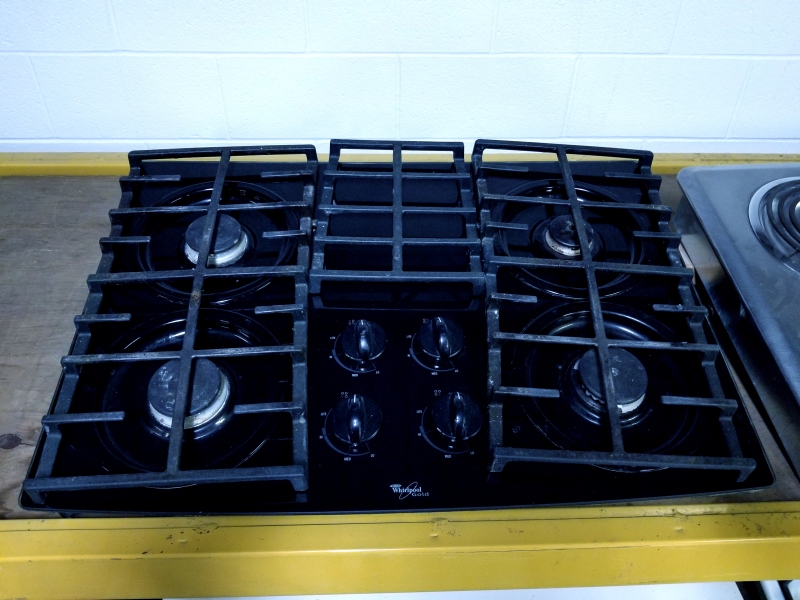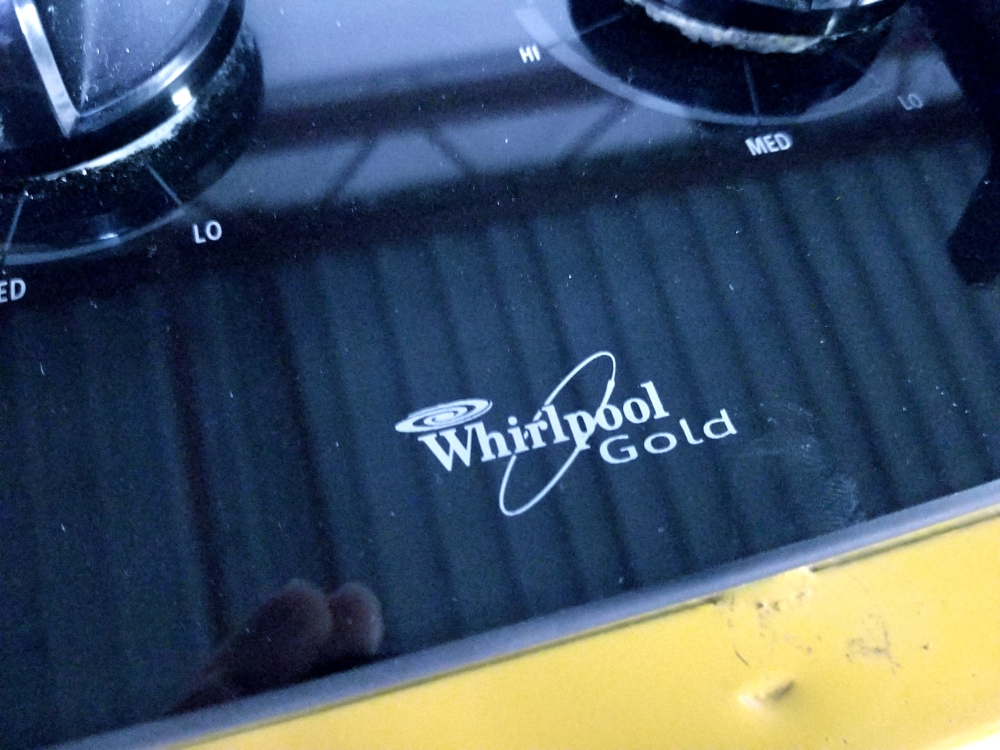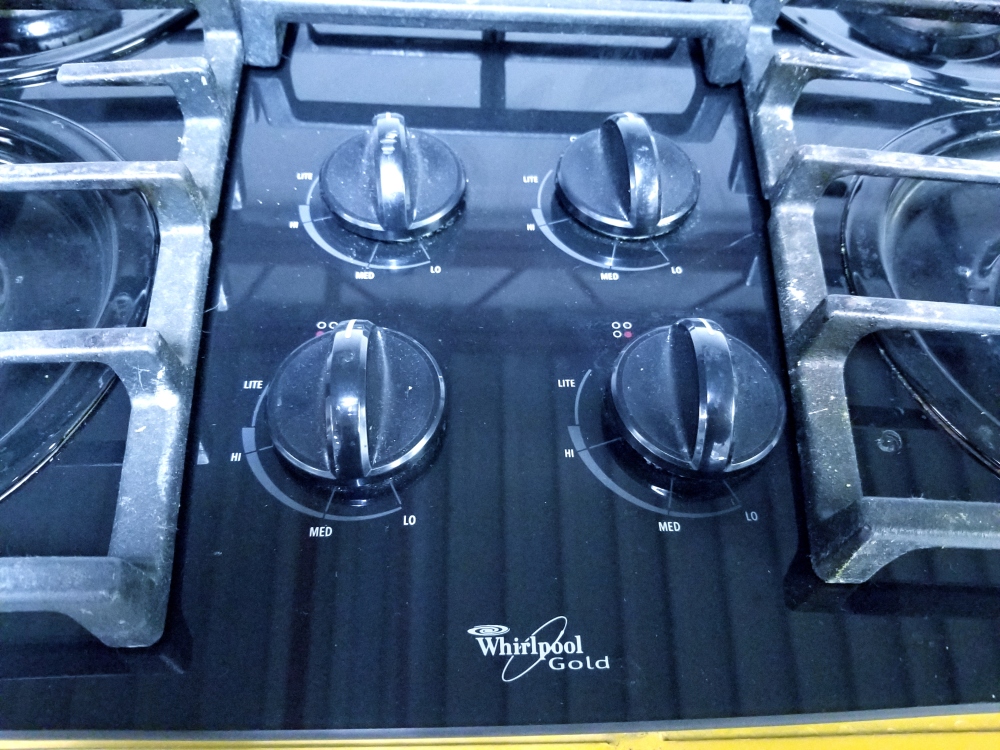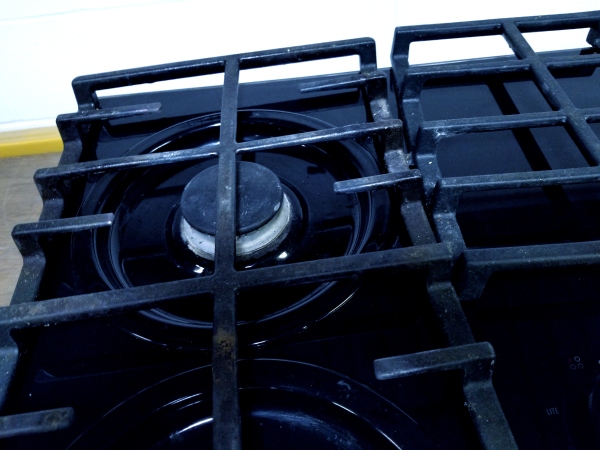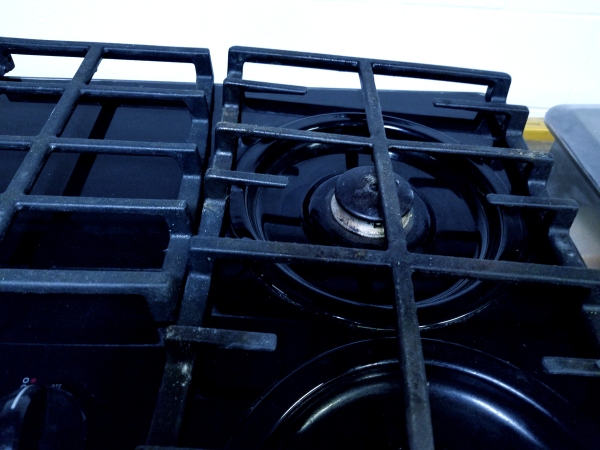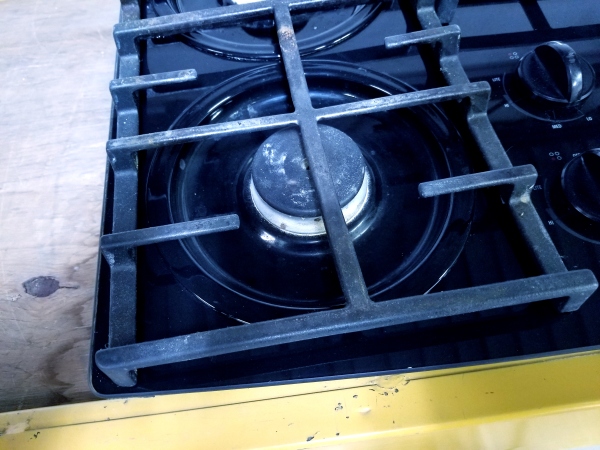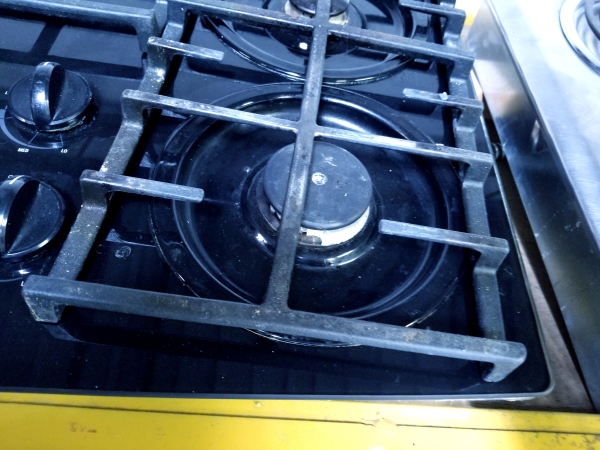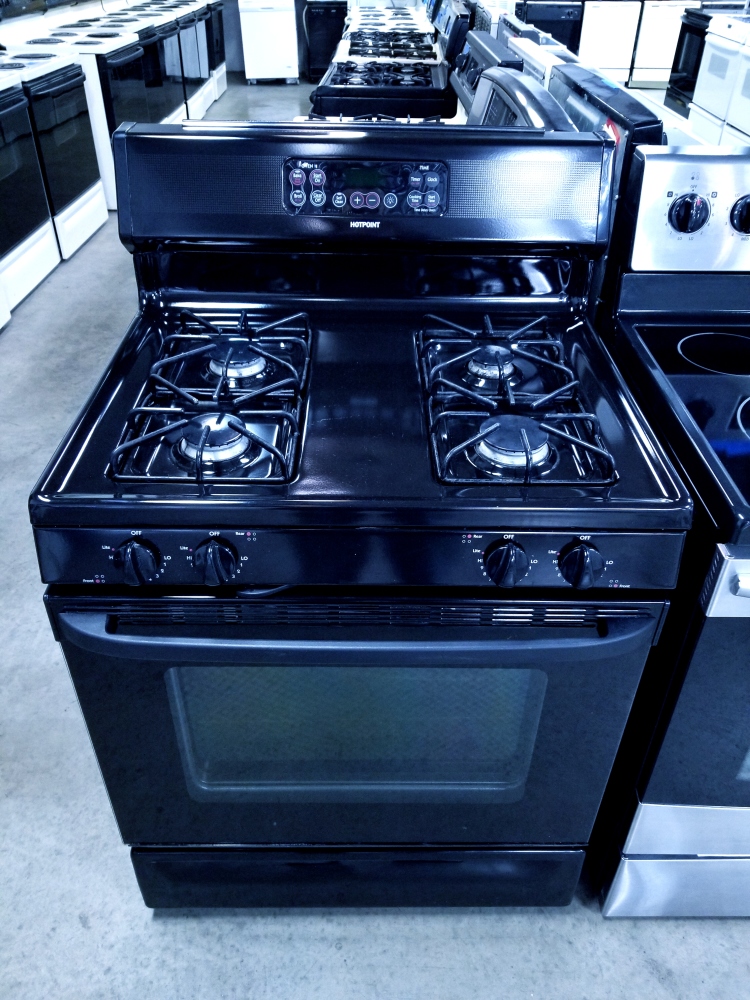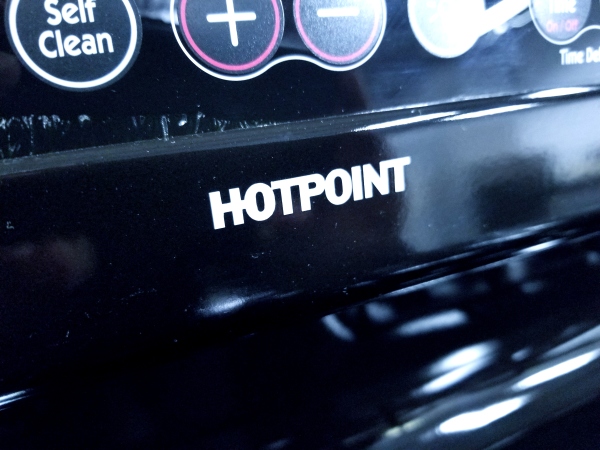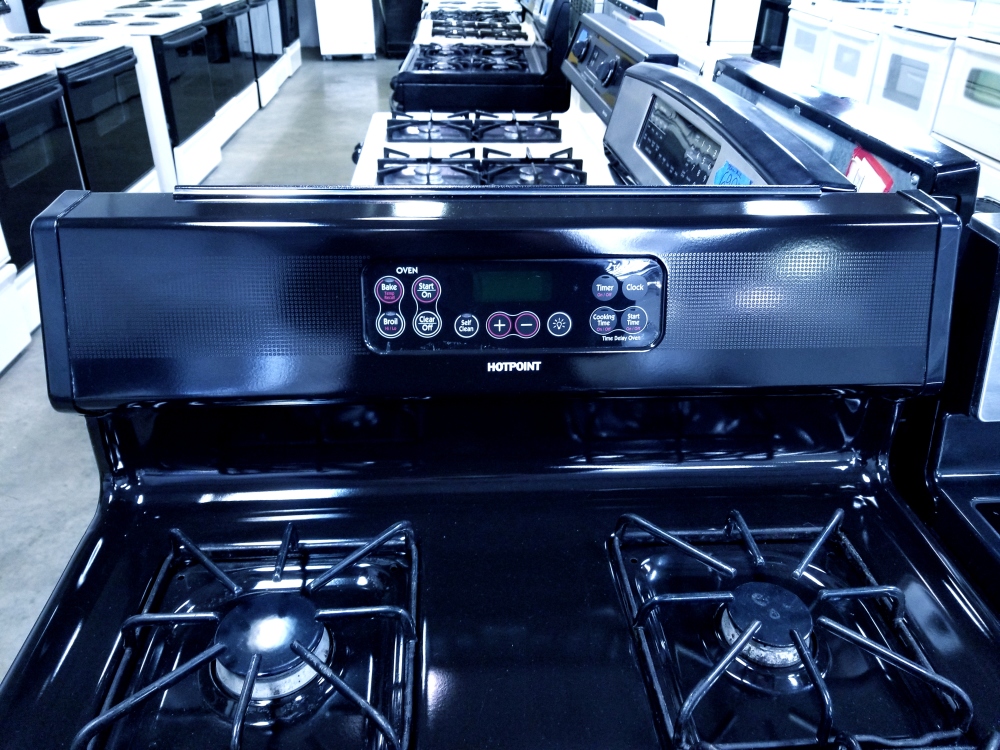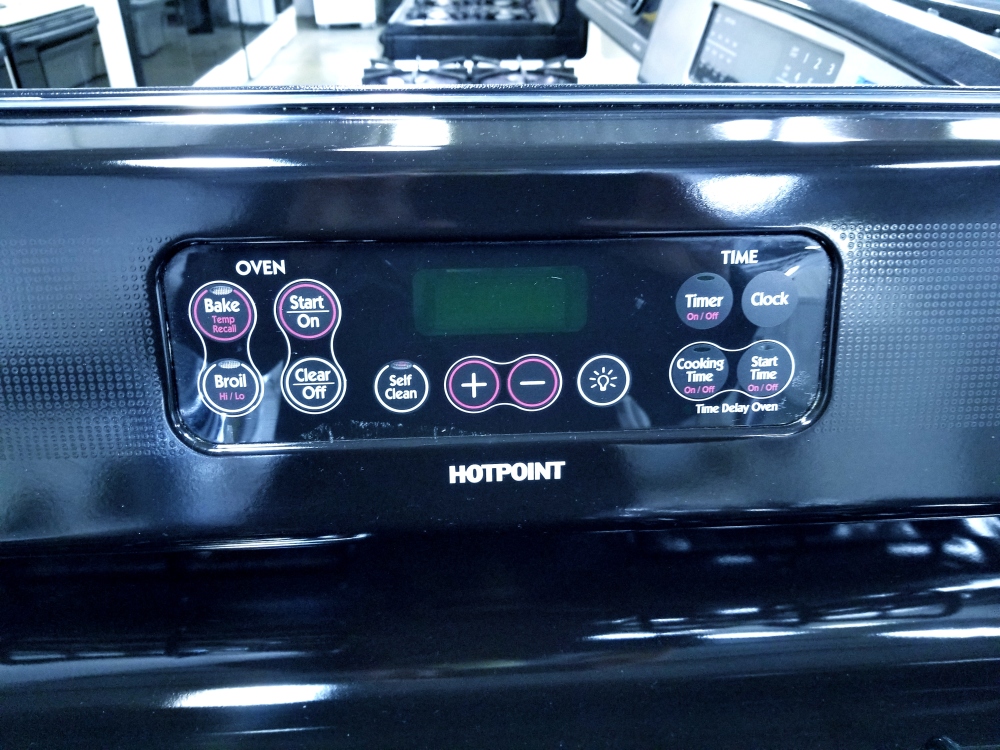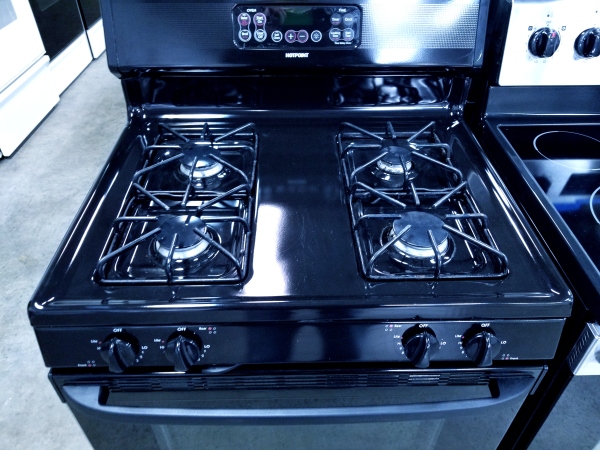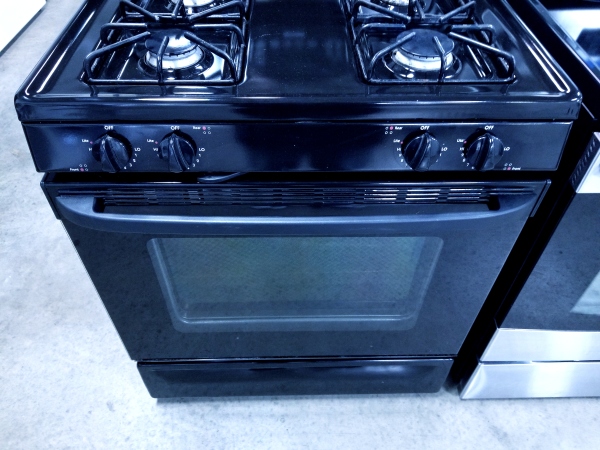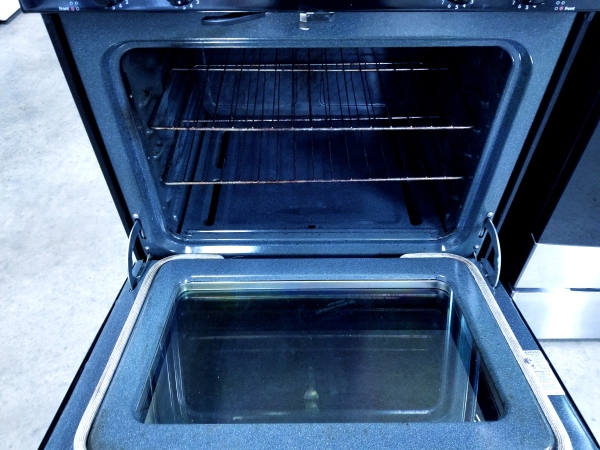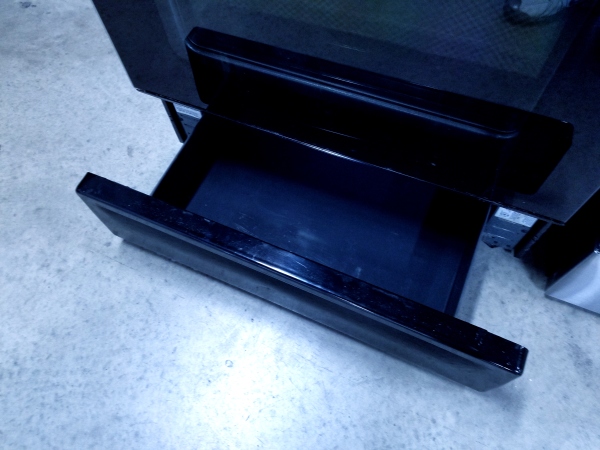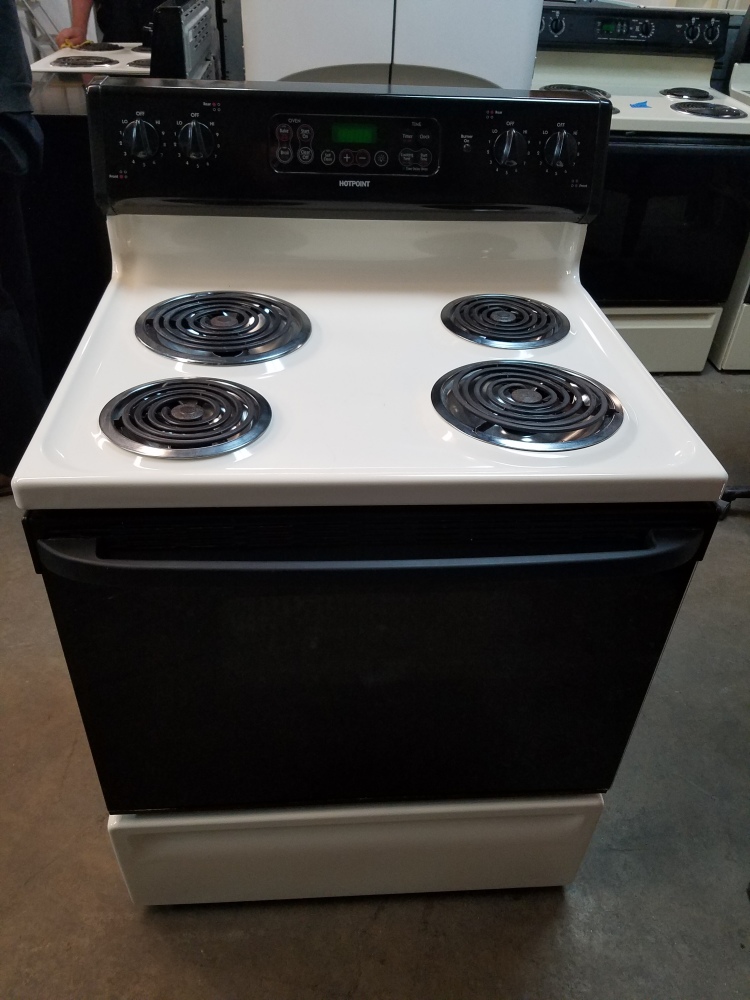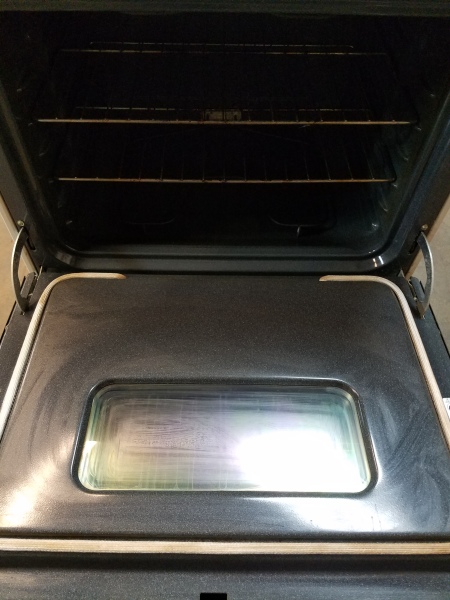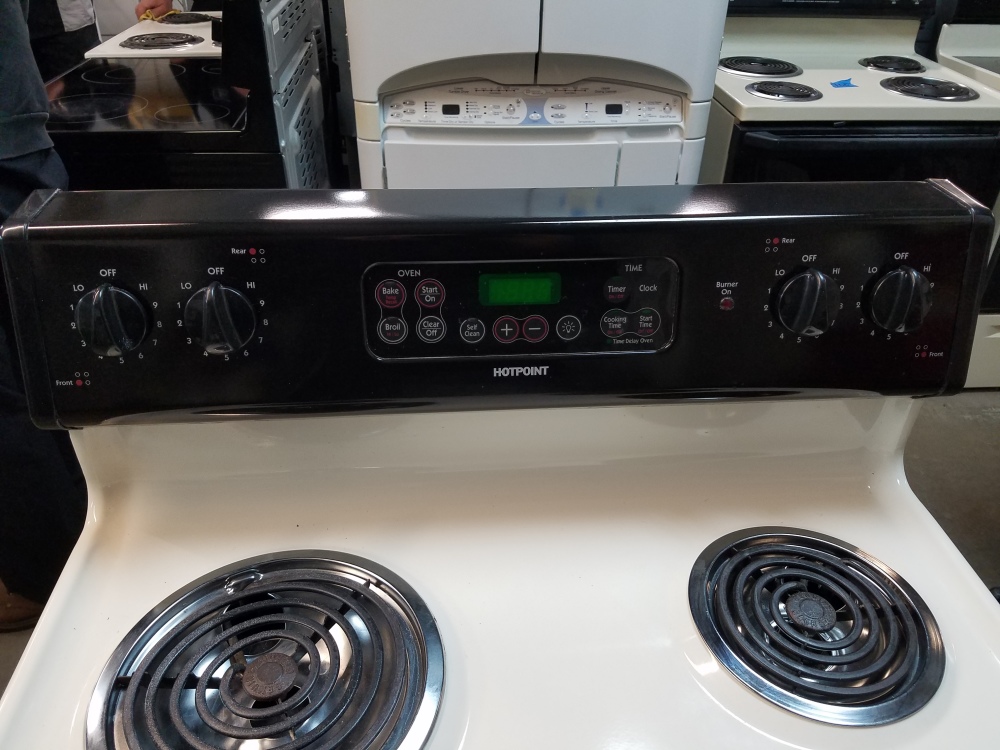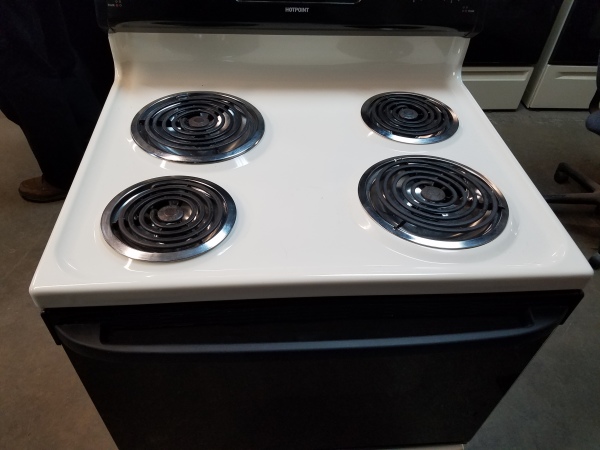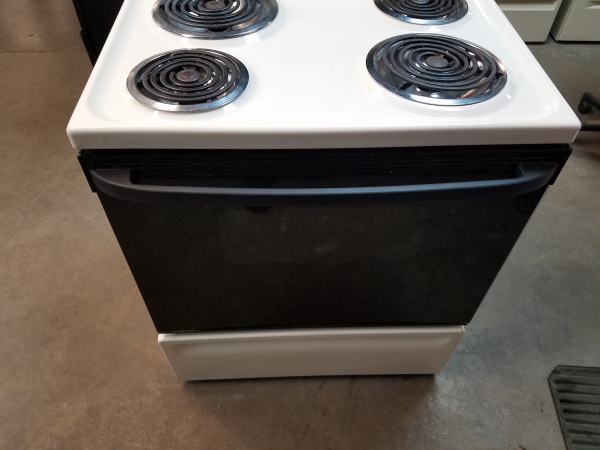 (Black/Stainless)


(Like New!)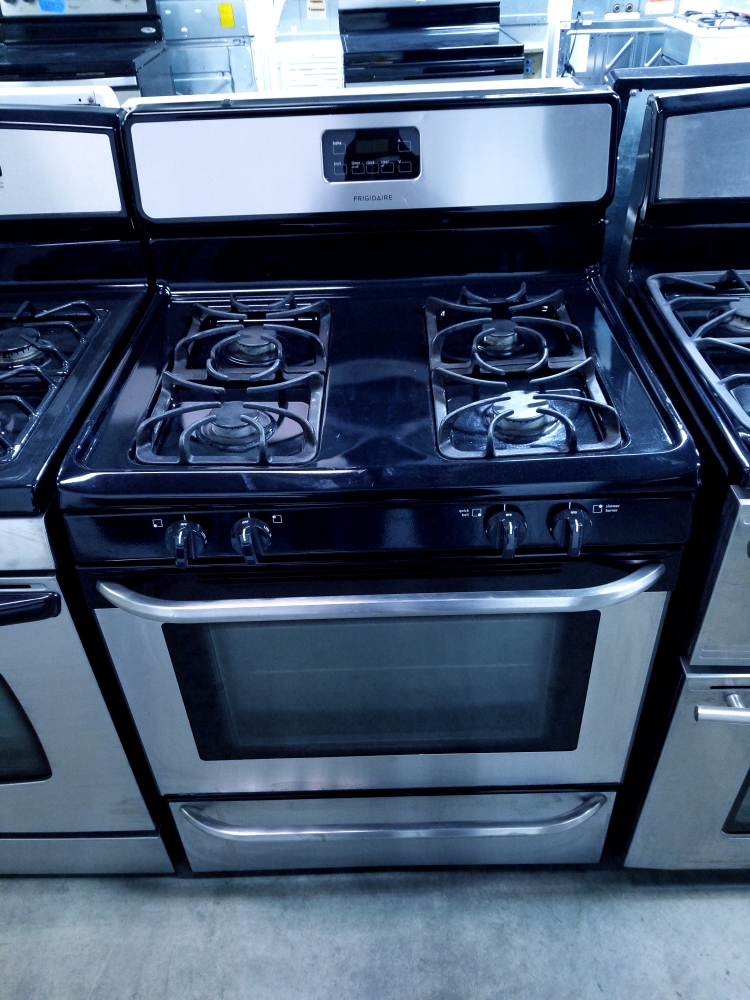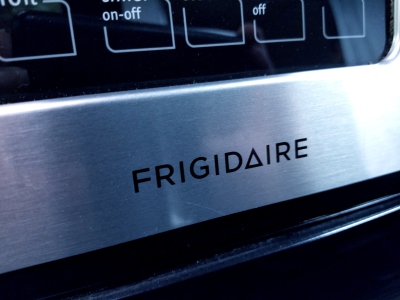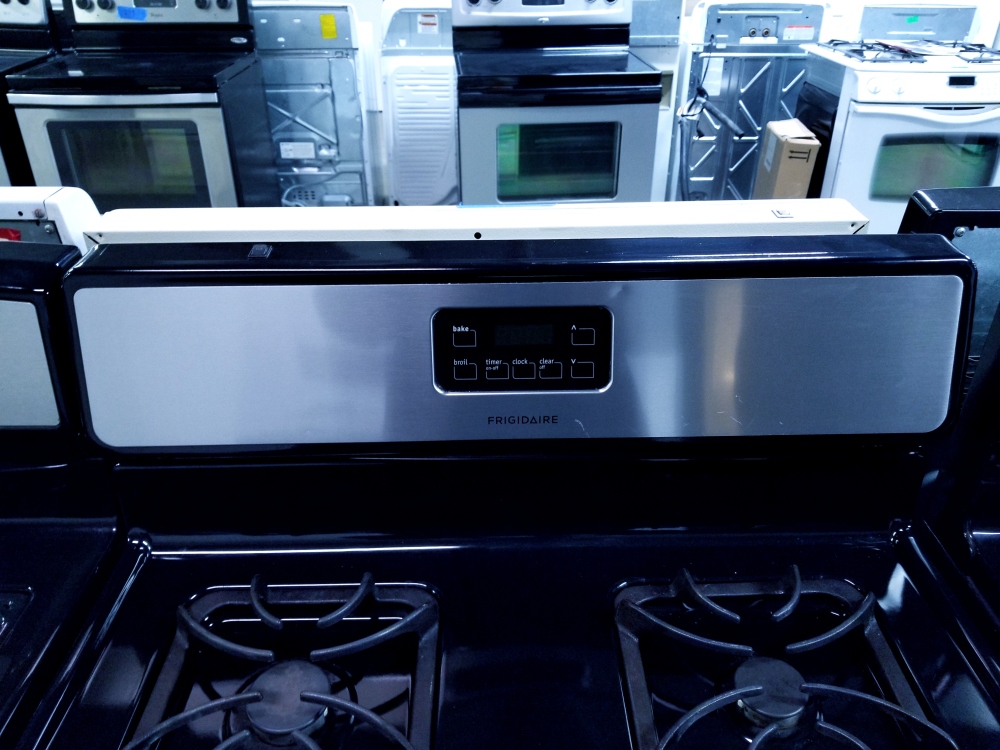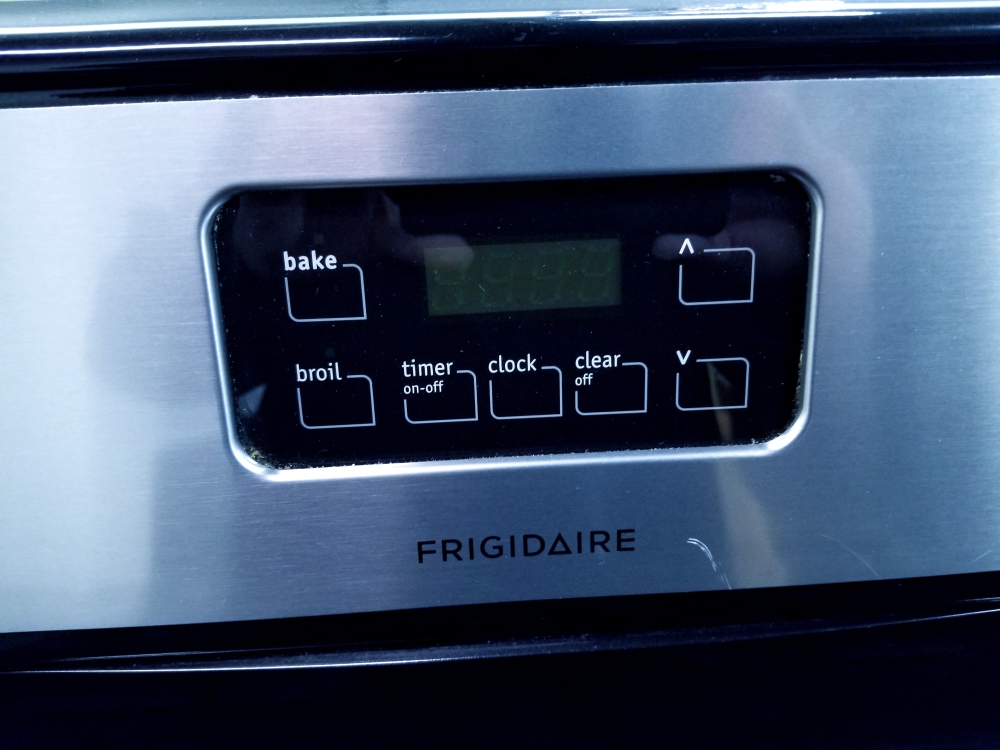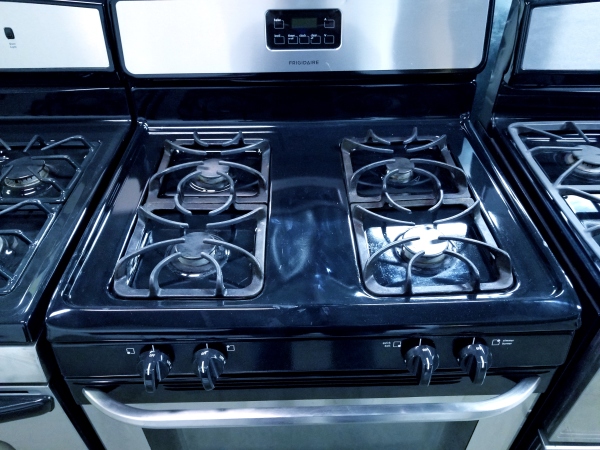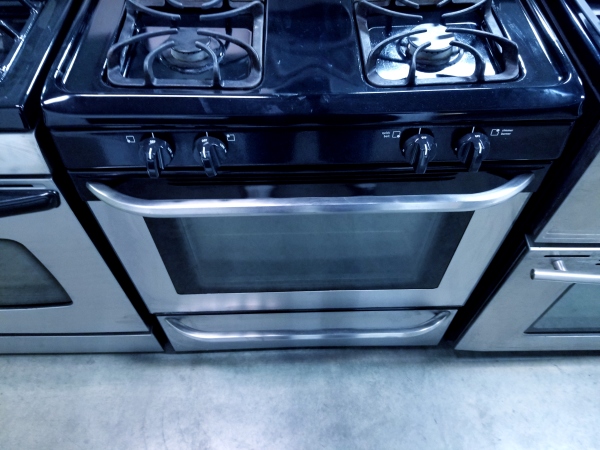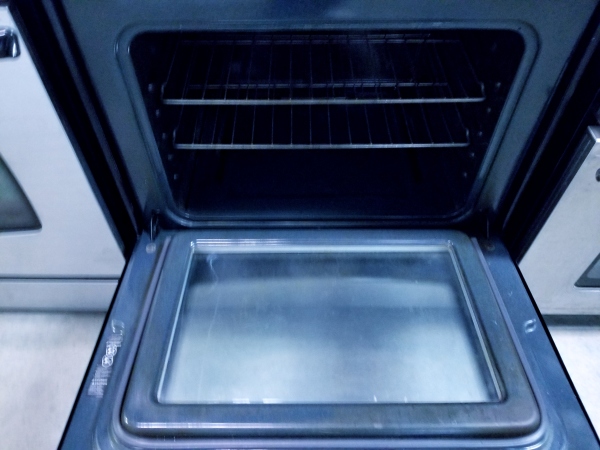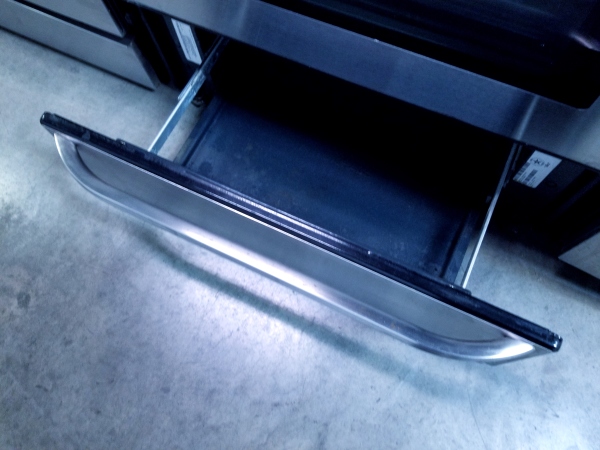 Whirlpool
Self Cleaning

Glasstop Electric

​Range With

SCHOTT CERAN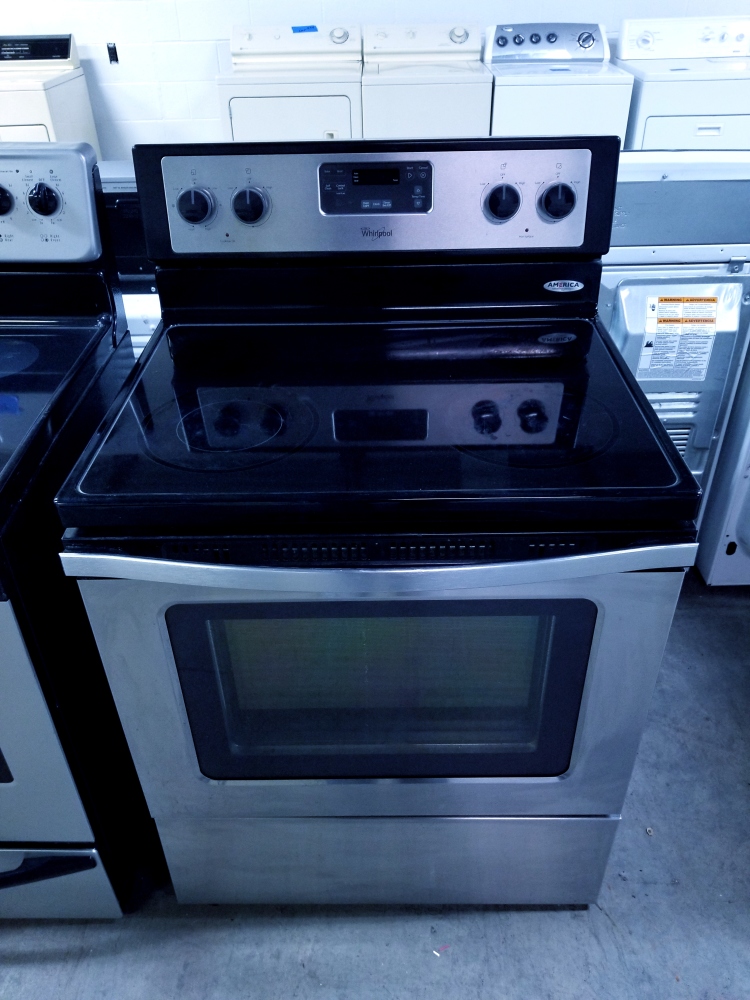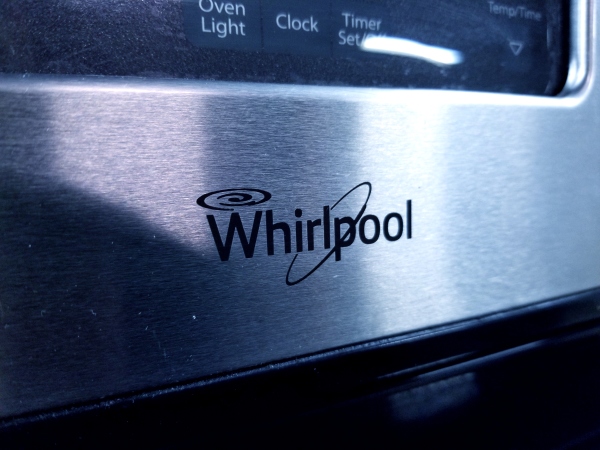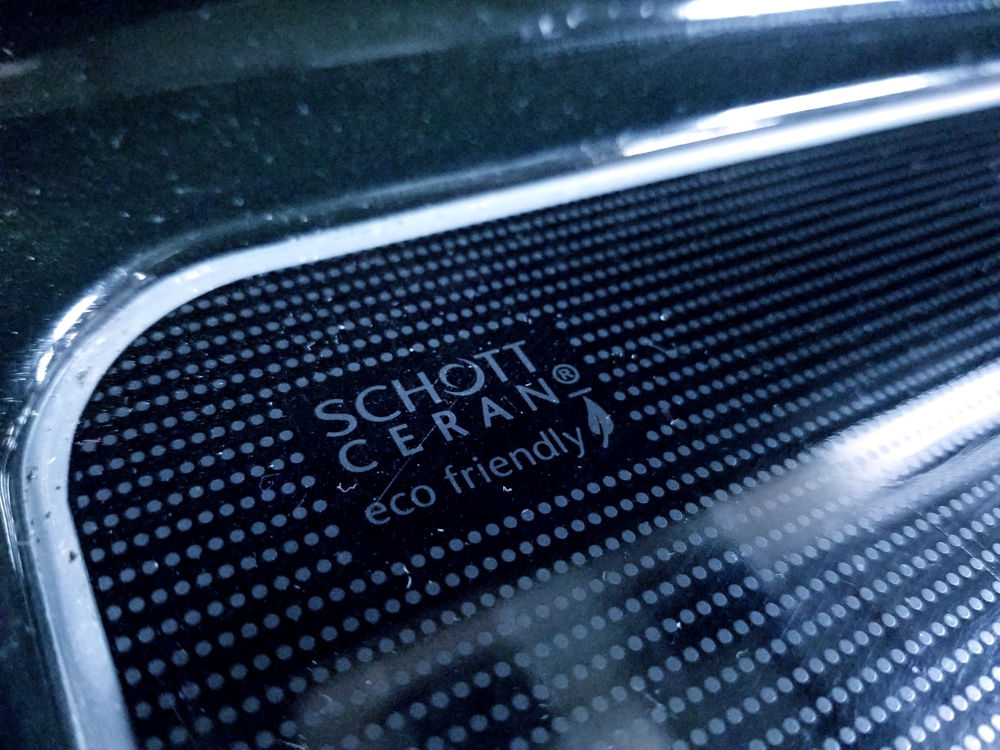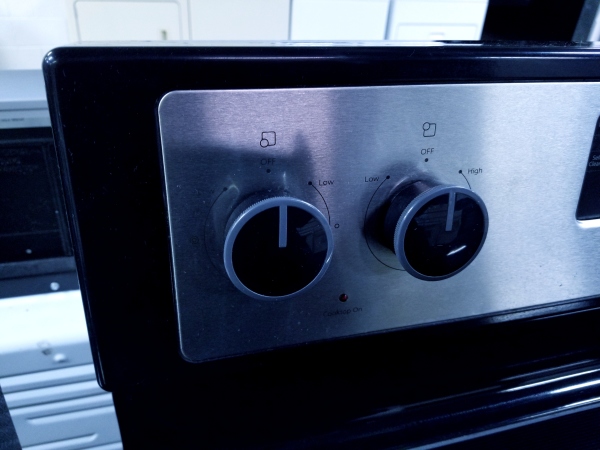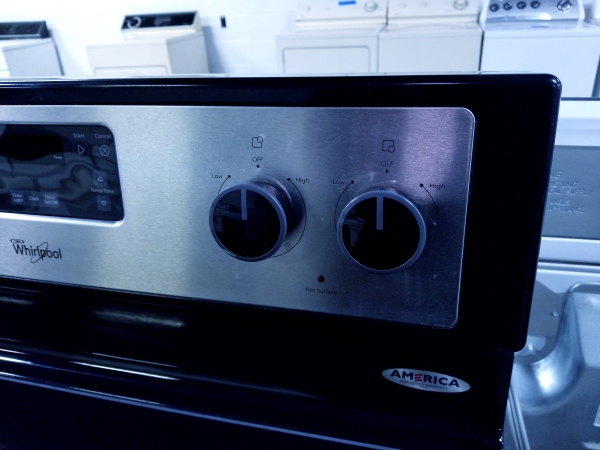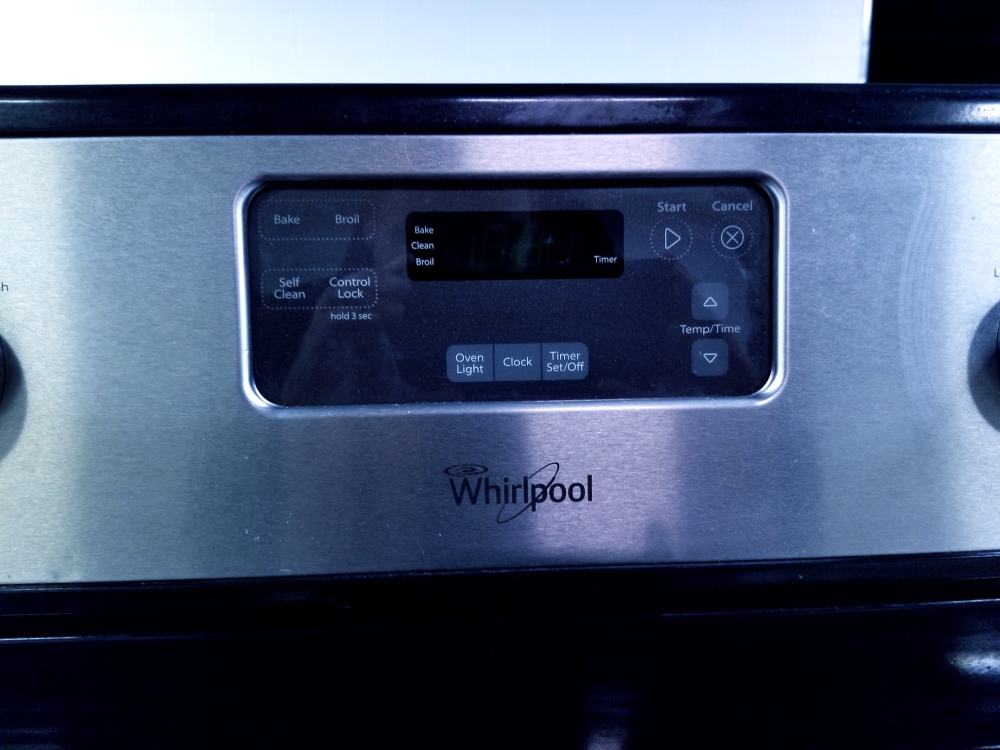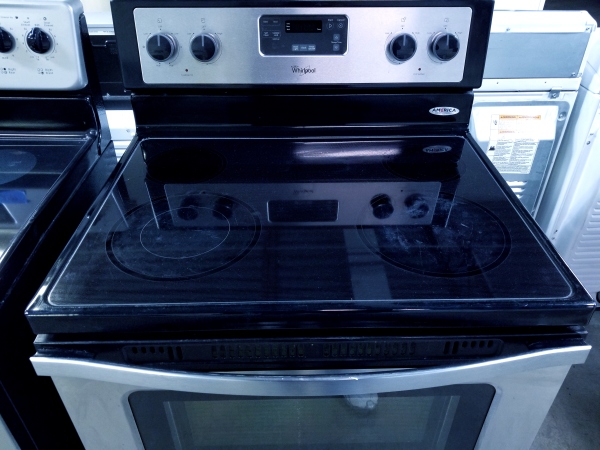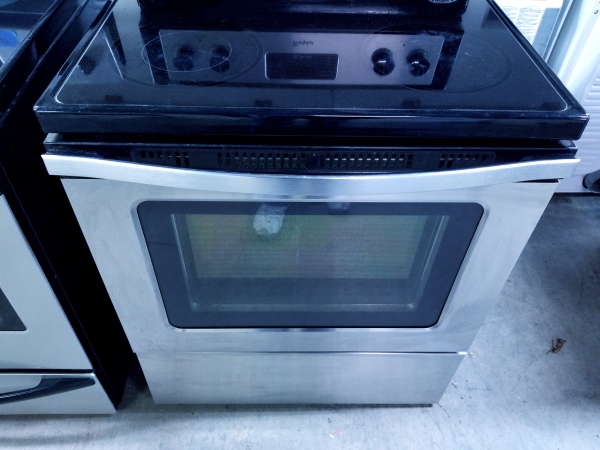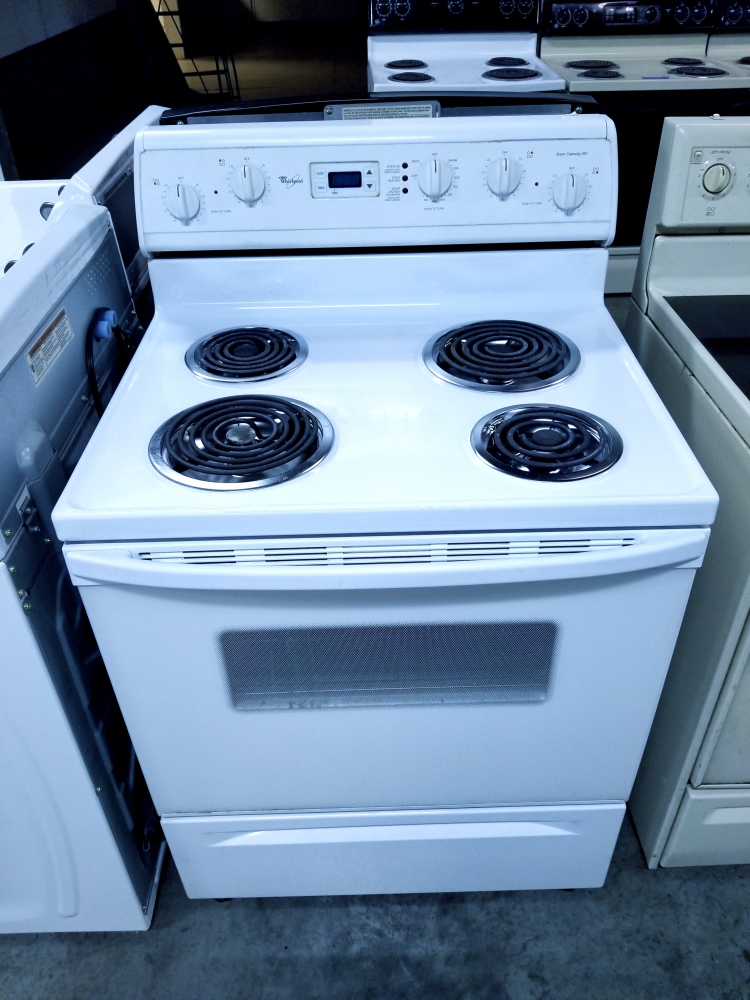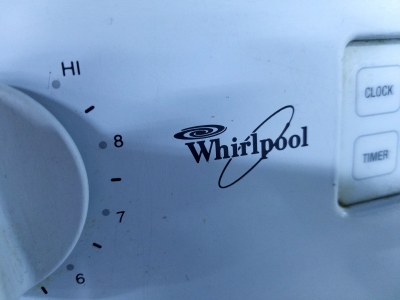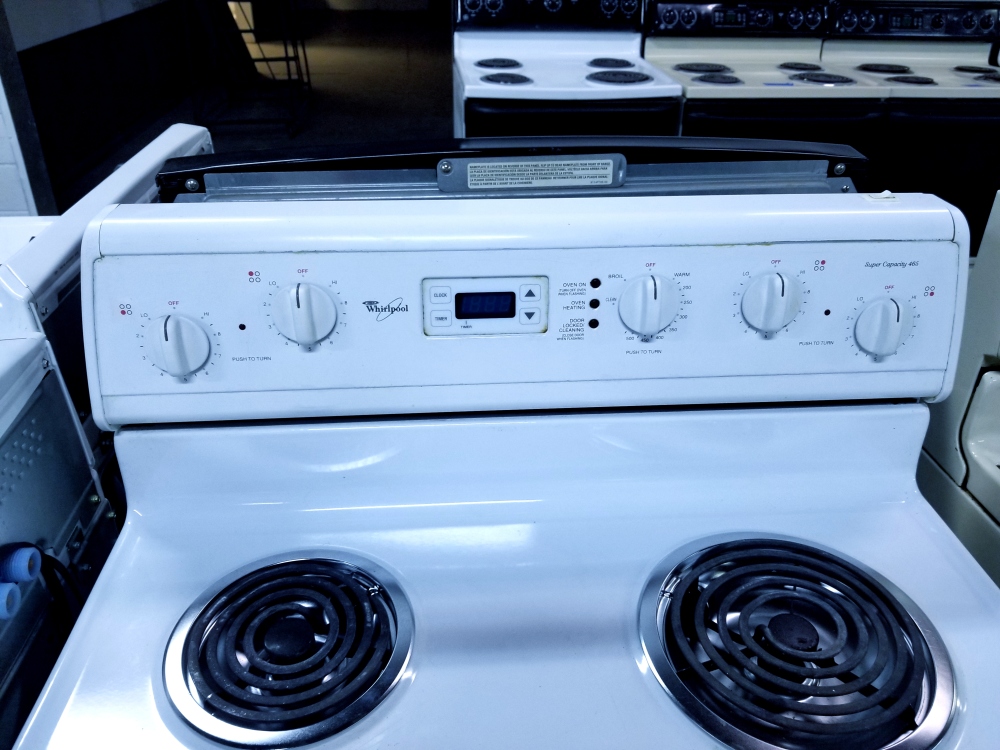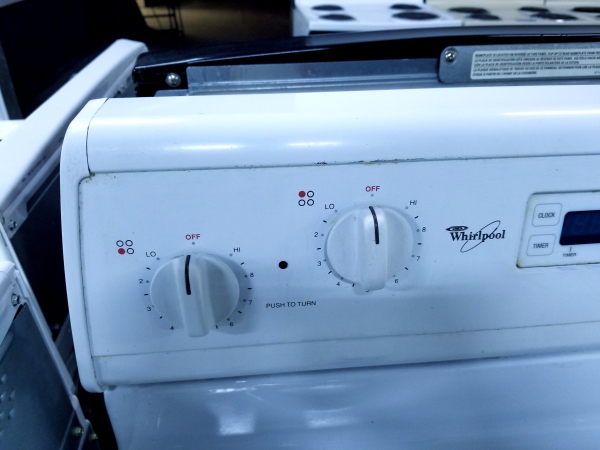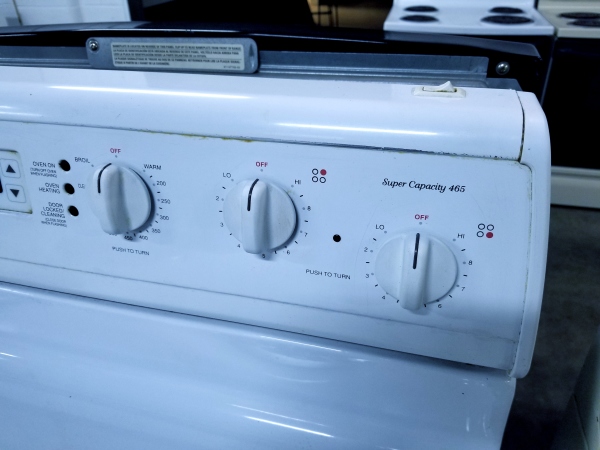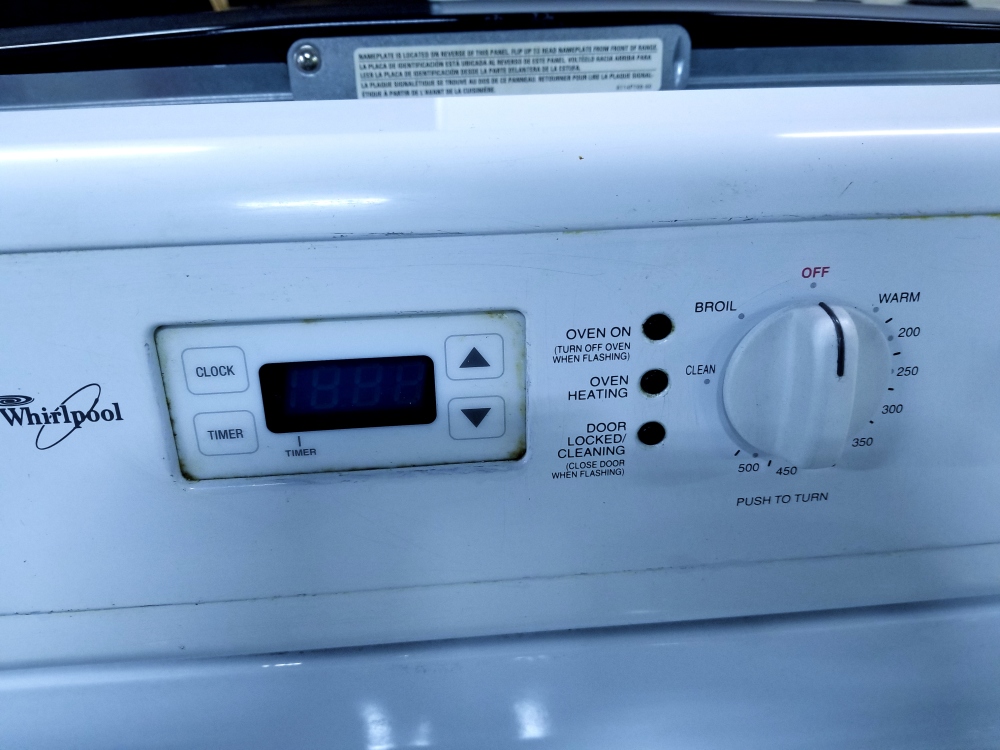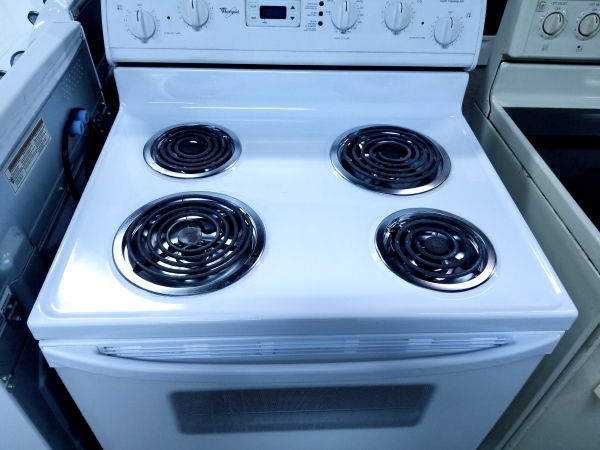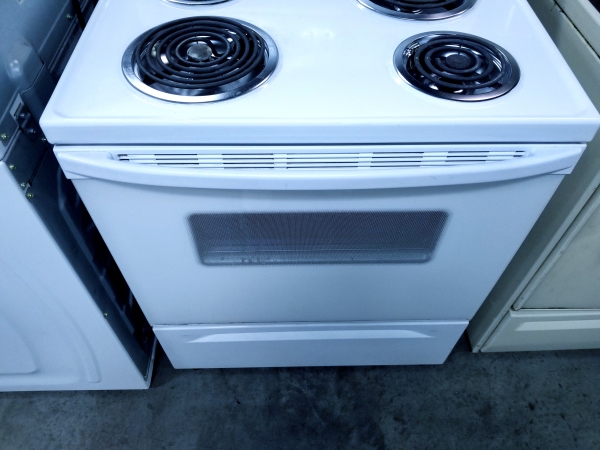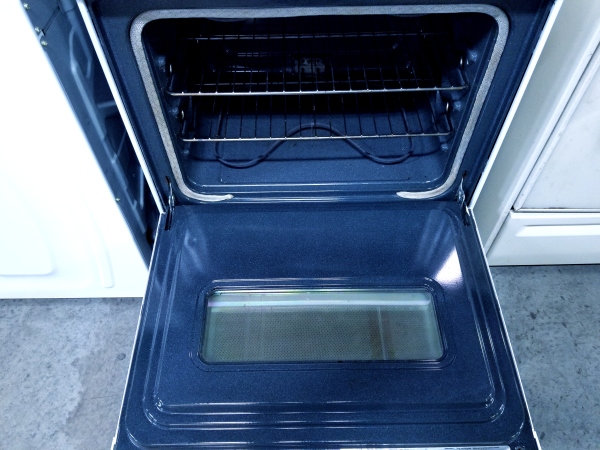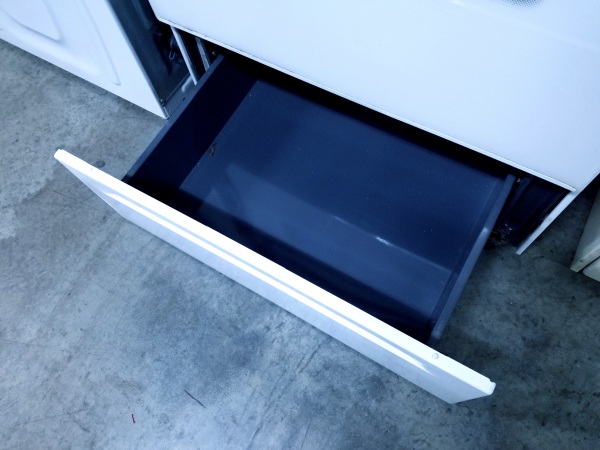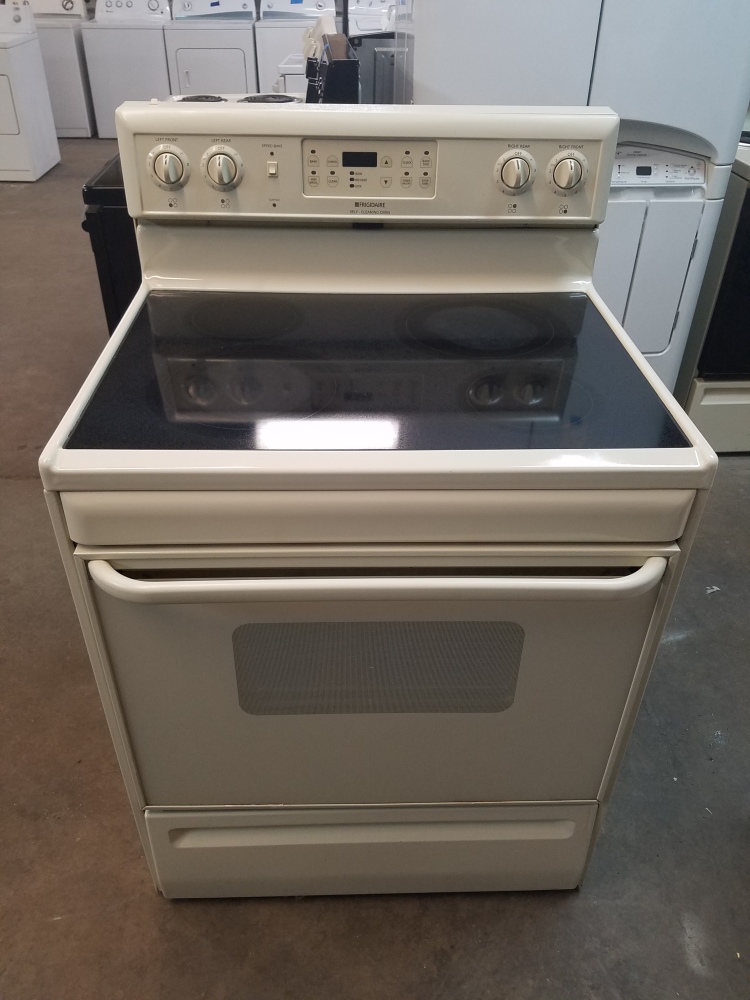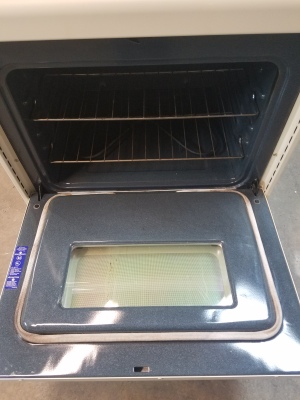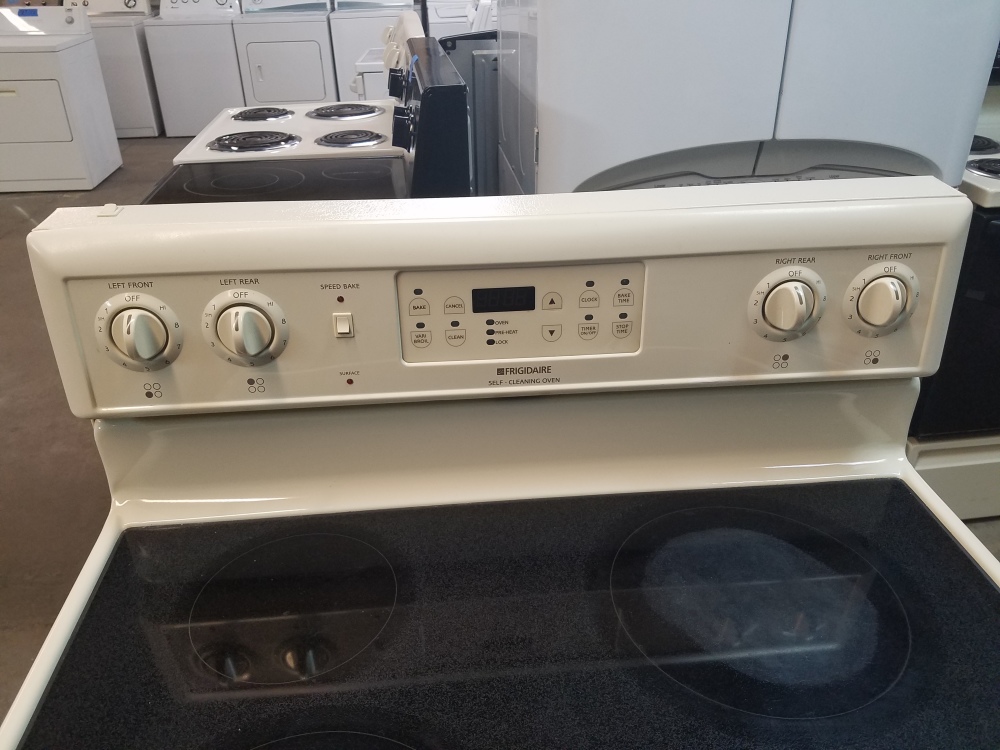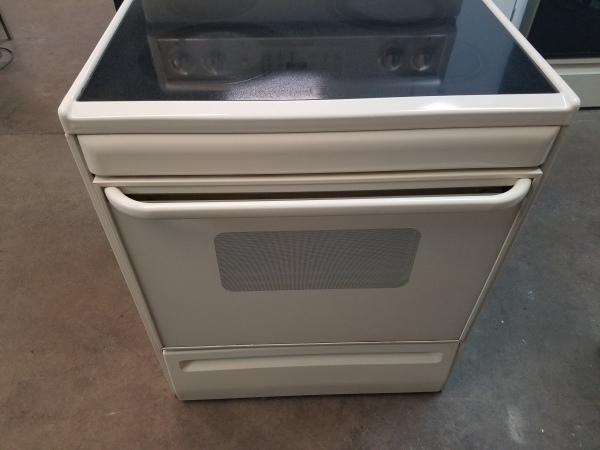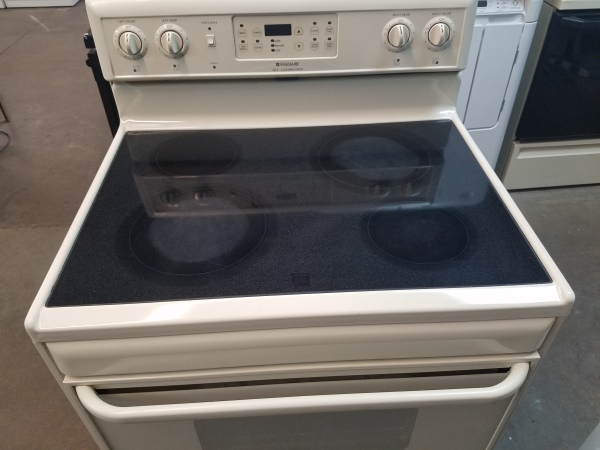 Whirlpool
Accubake

Self-Cleaning

Glasstop

Electric Range

With Dual

Zone Burner

​(Black)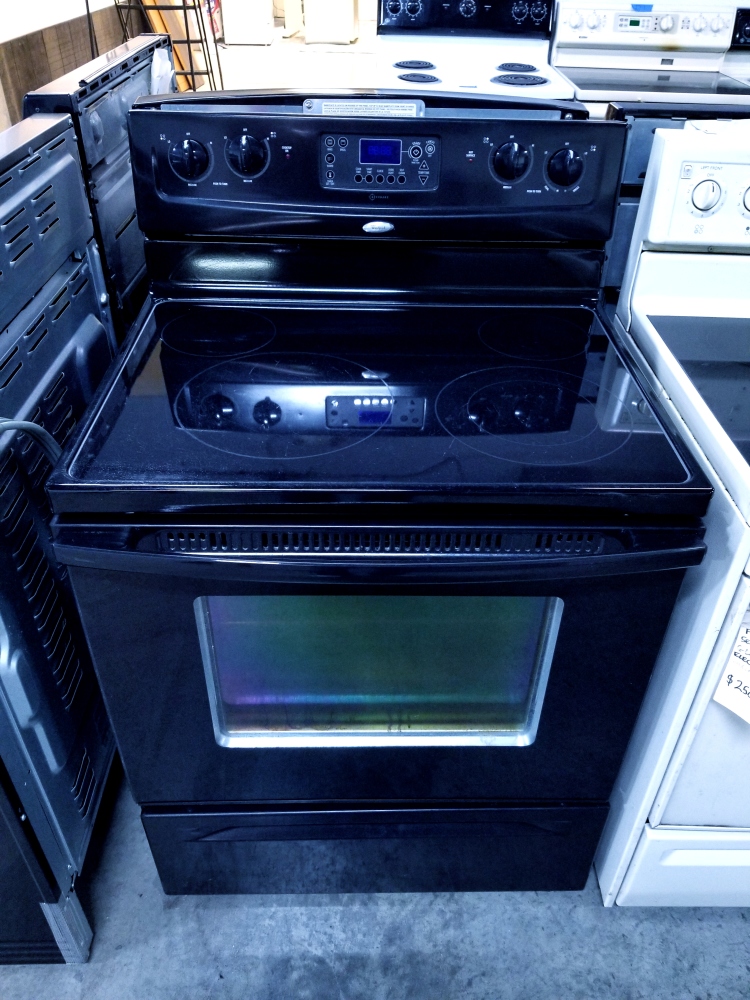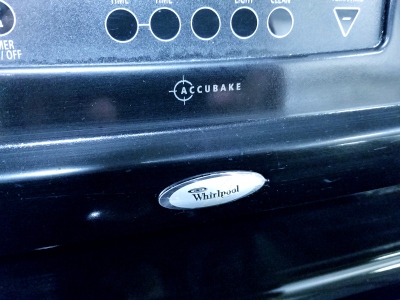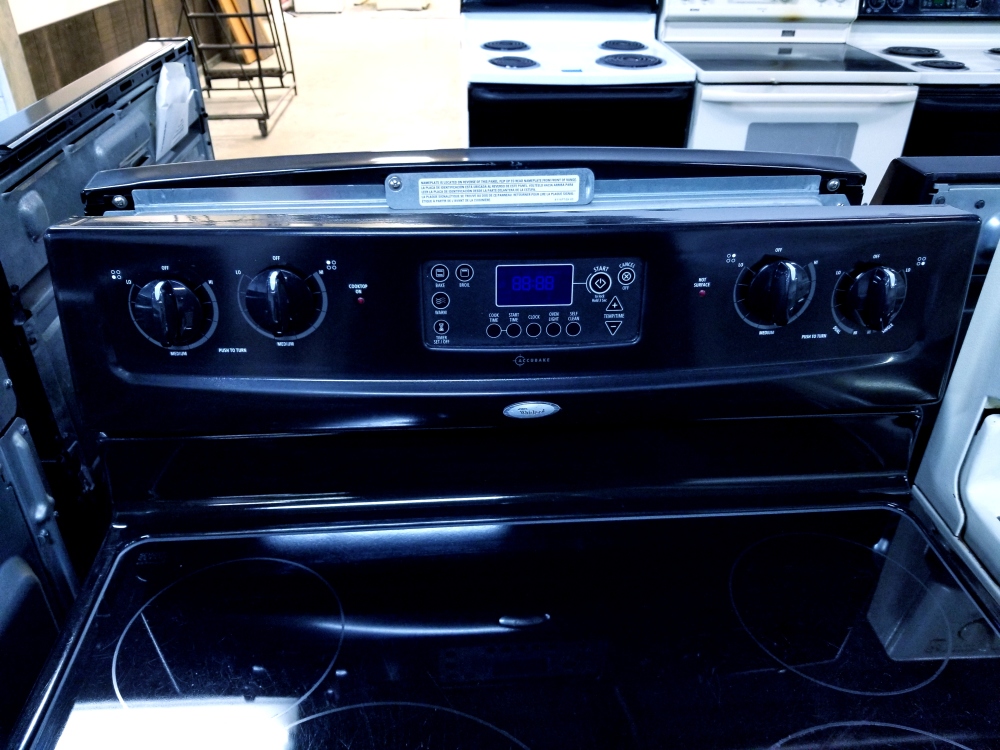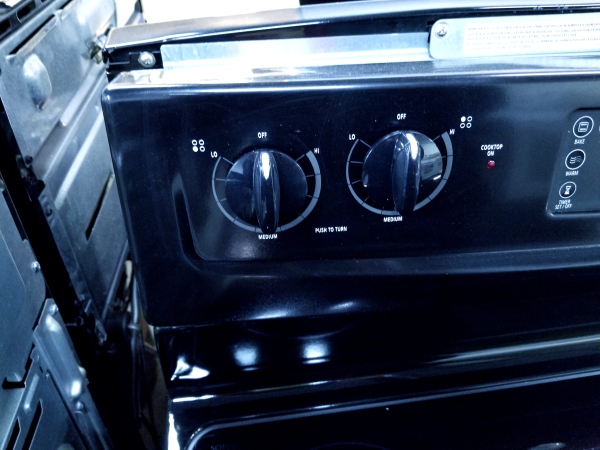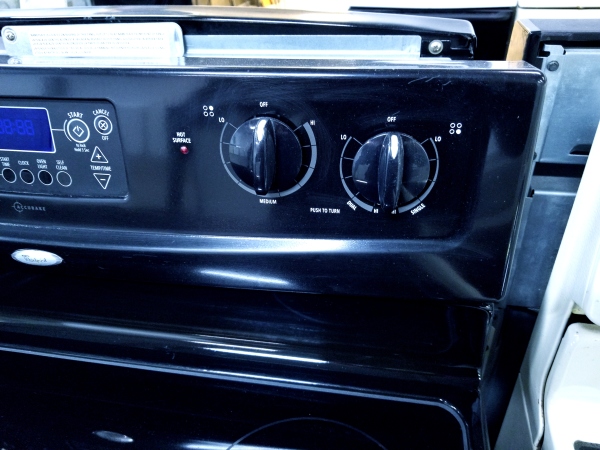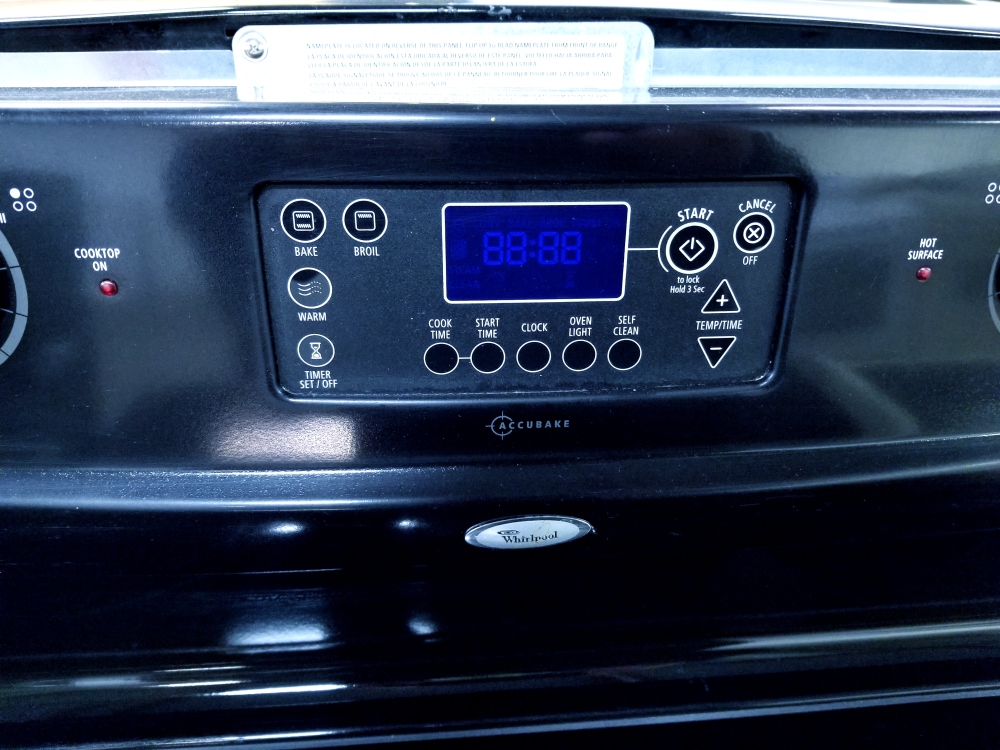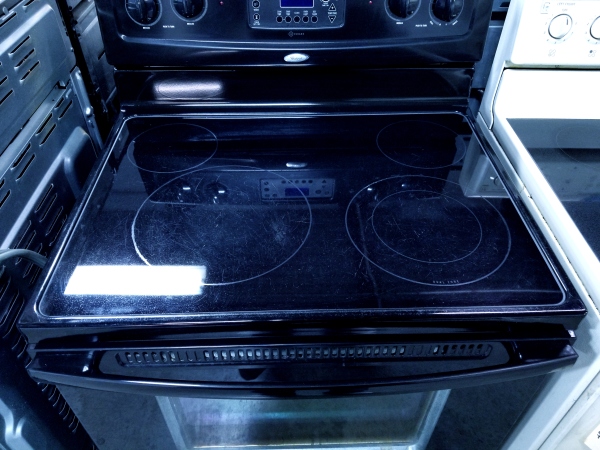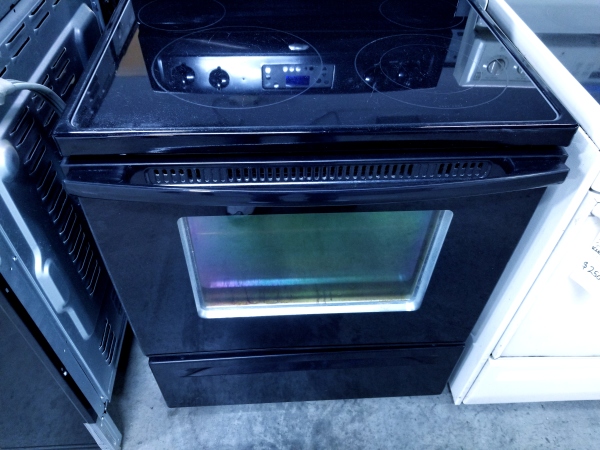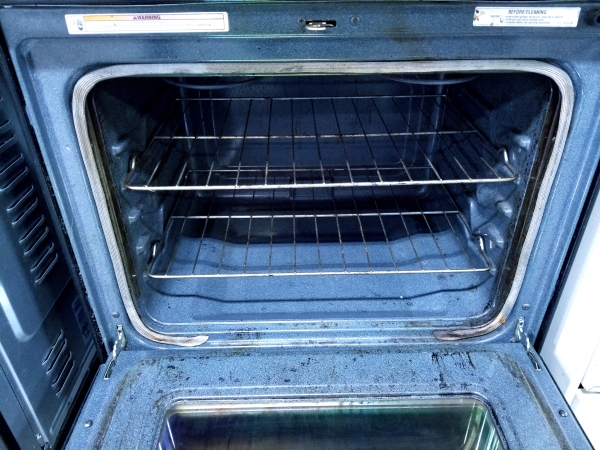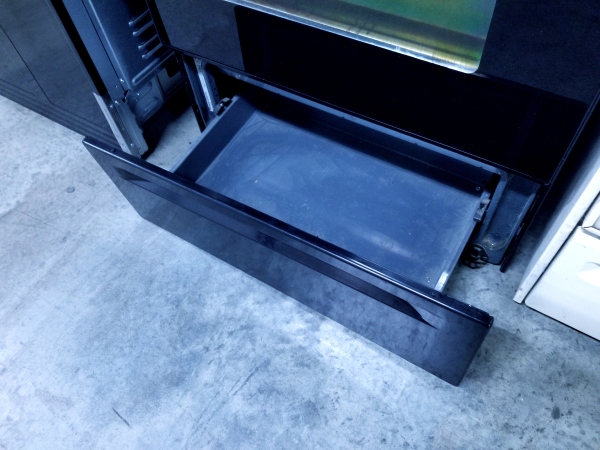 Self Cleaning
Glasstop Electric

Range

(White/Marble)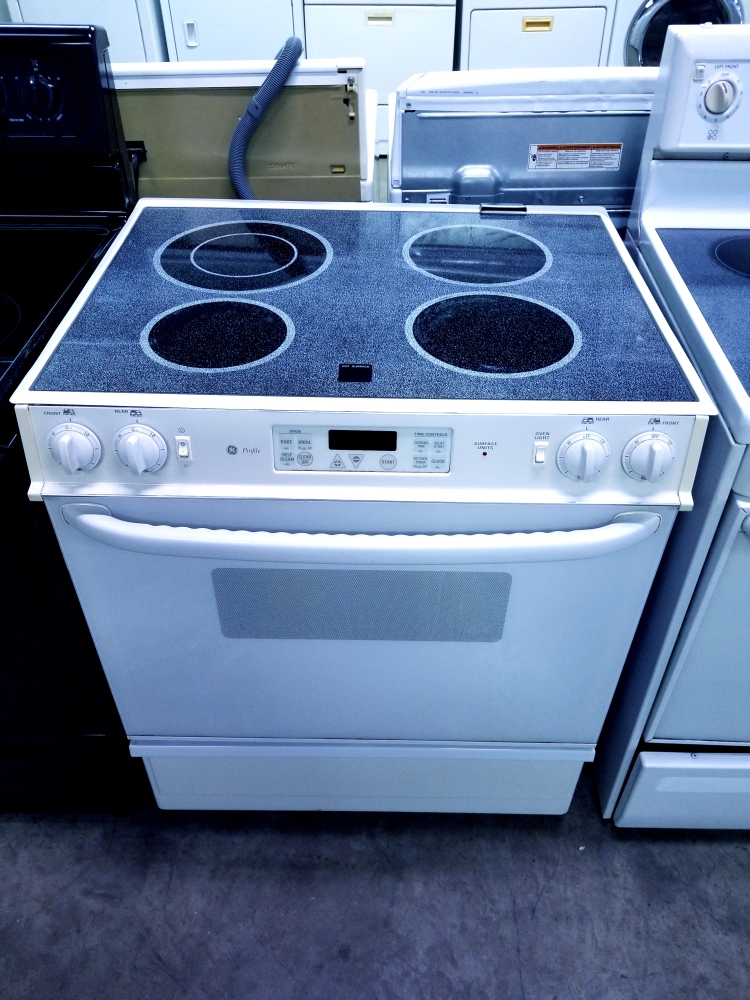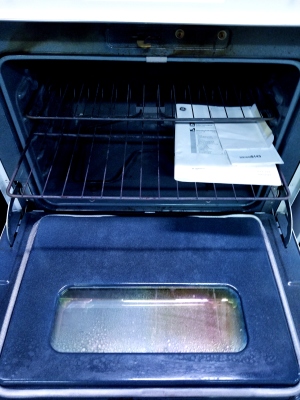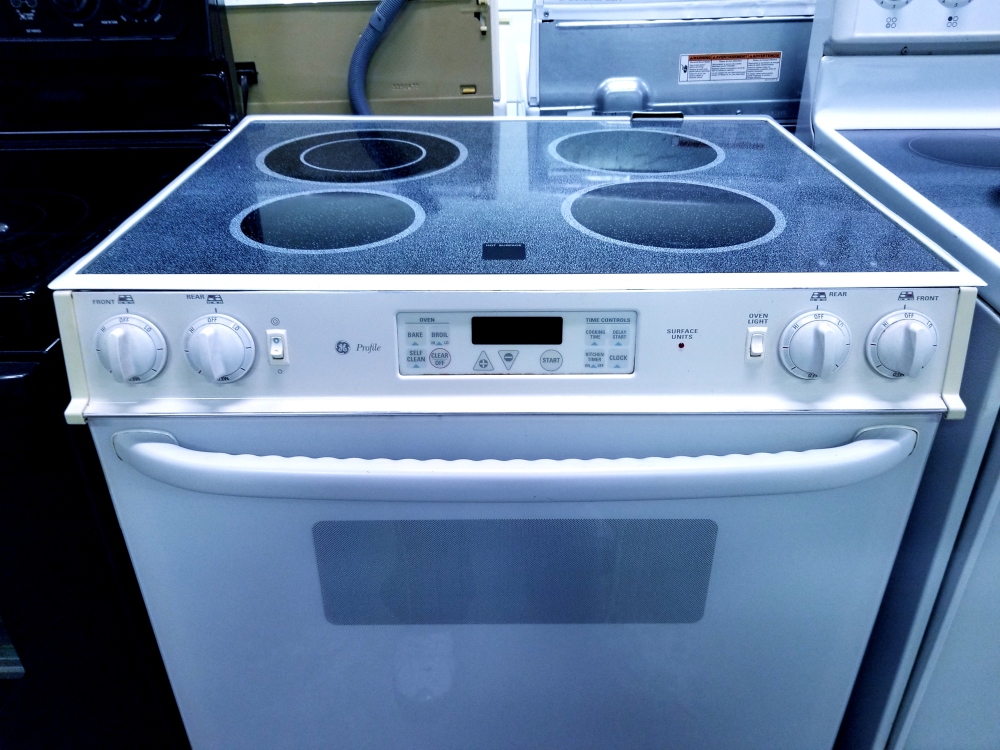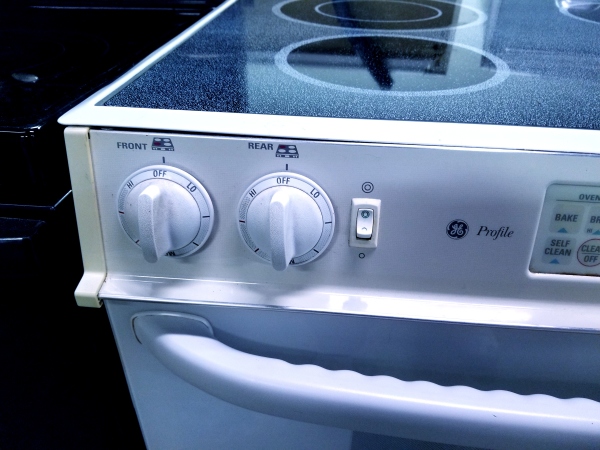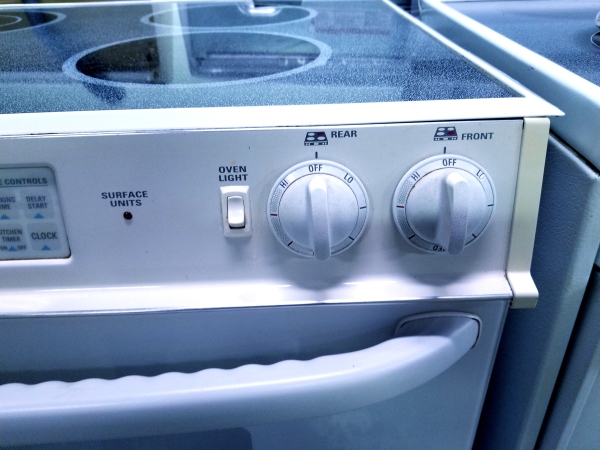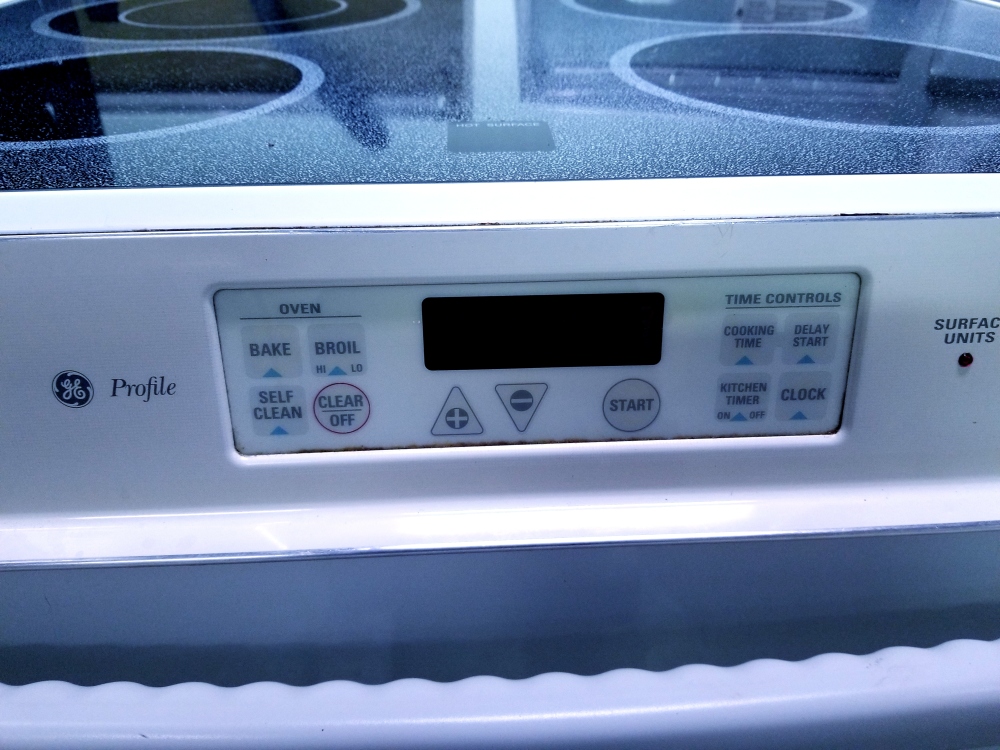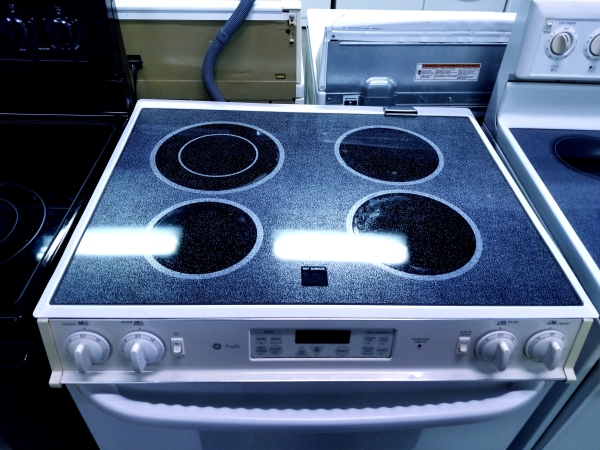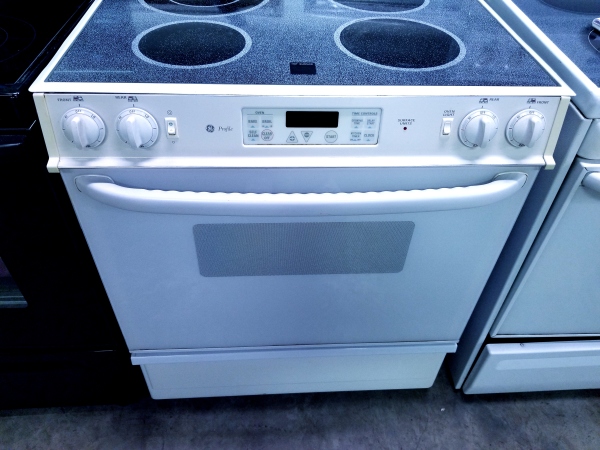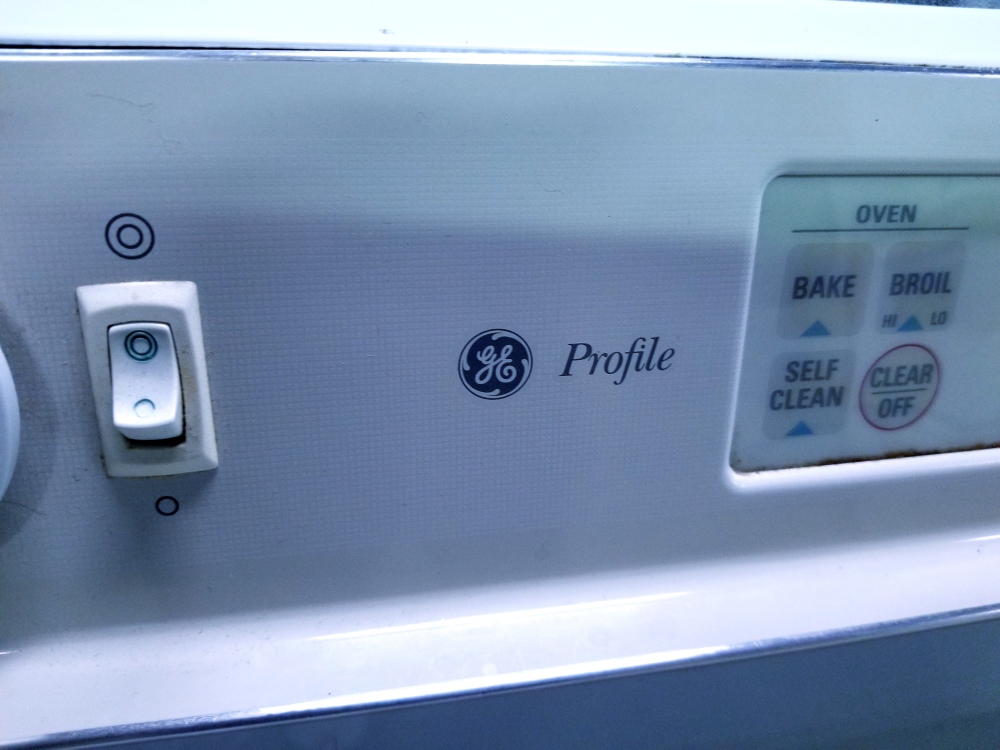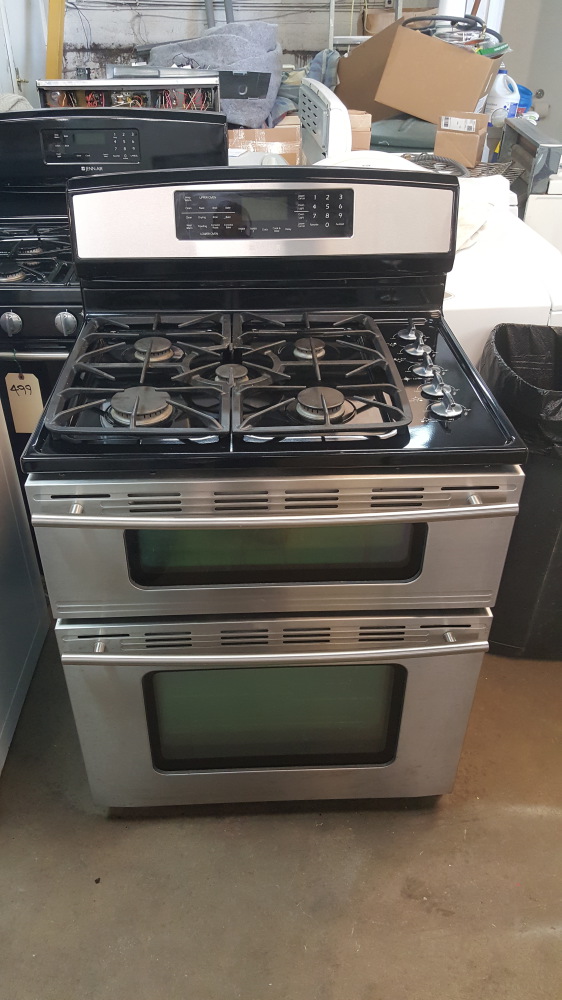 This range requires a gas hookup for the top burners. The double oven is electric.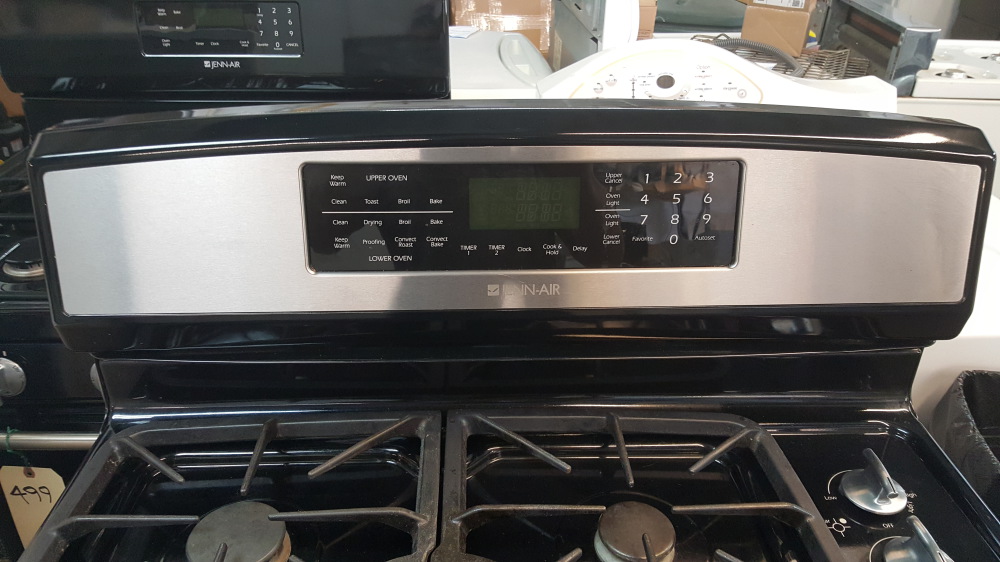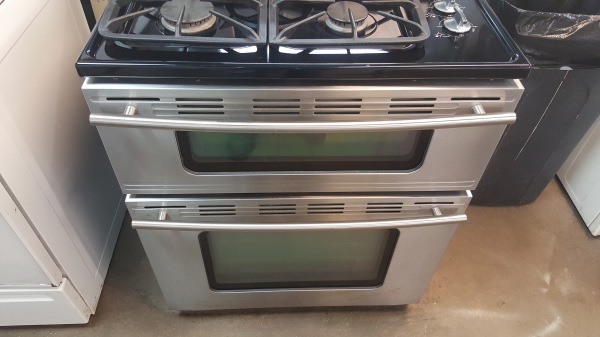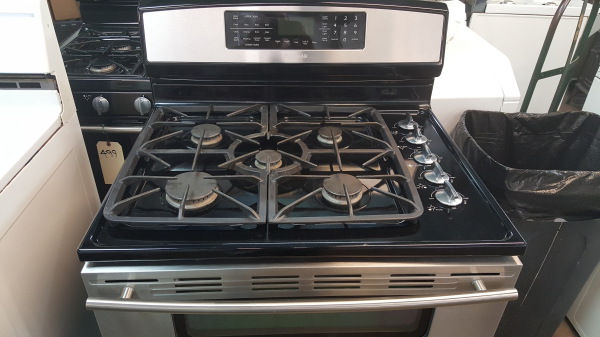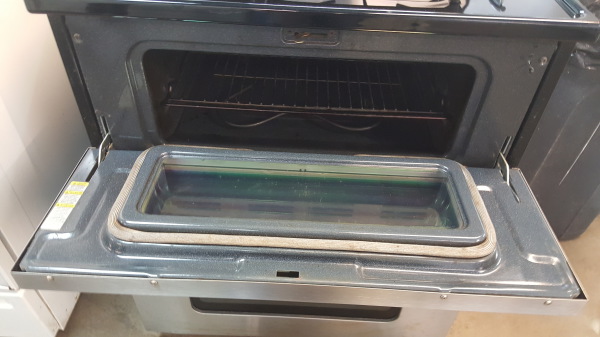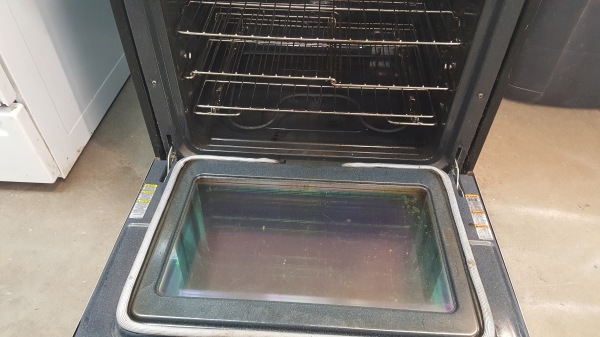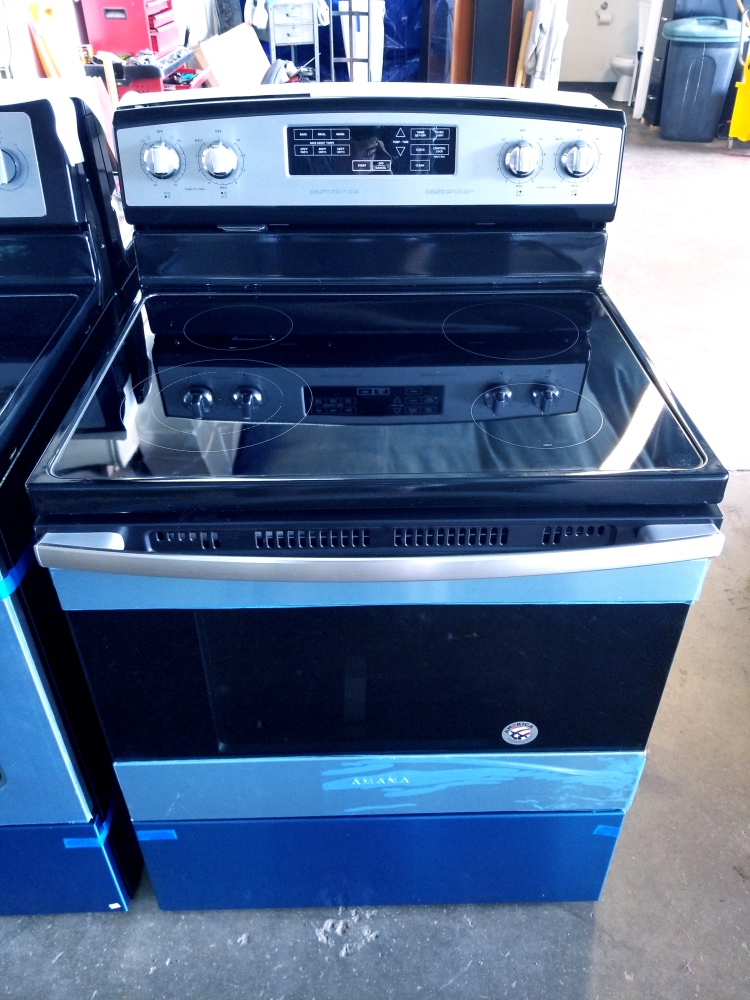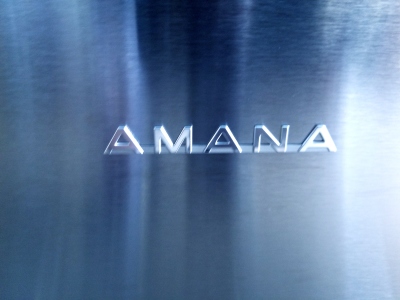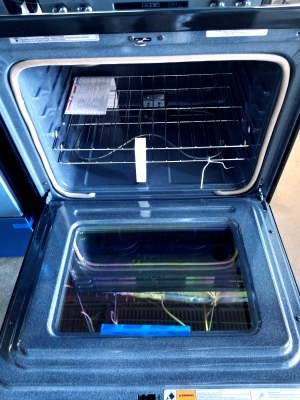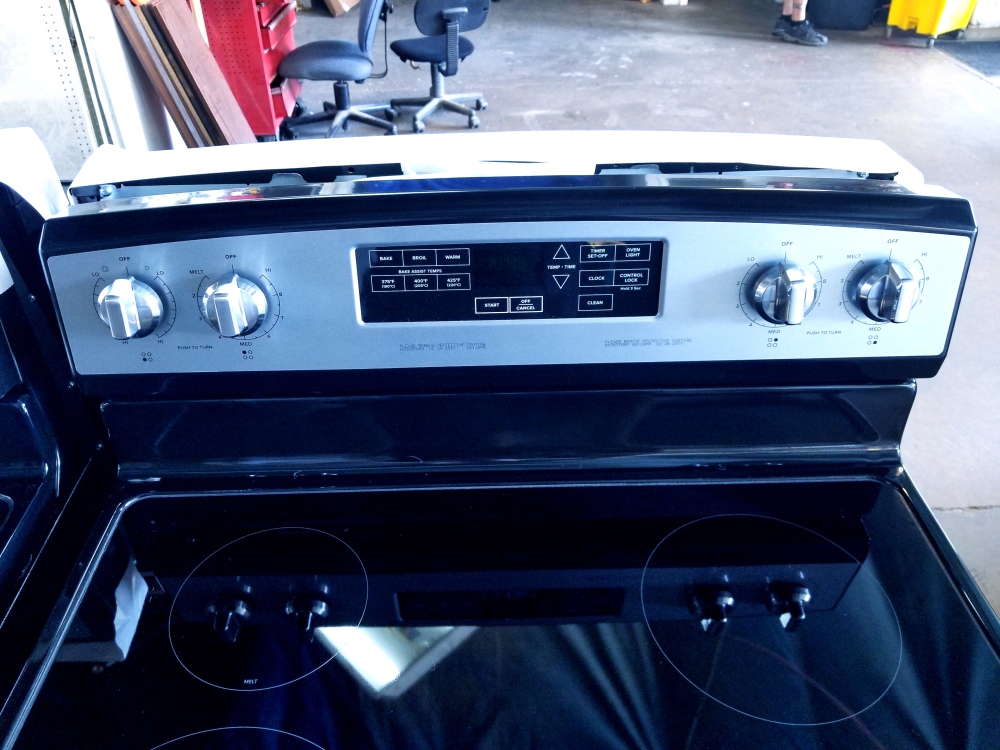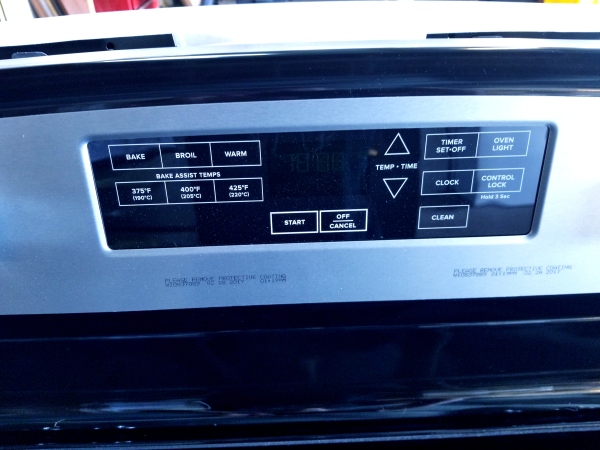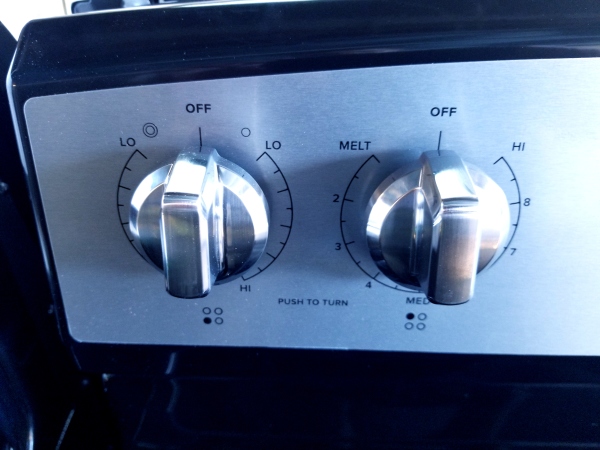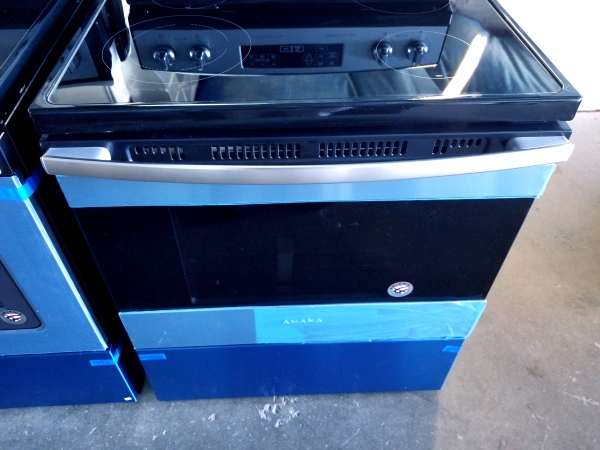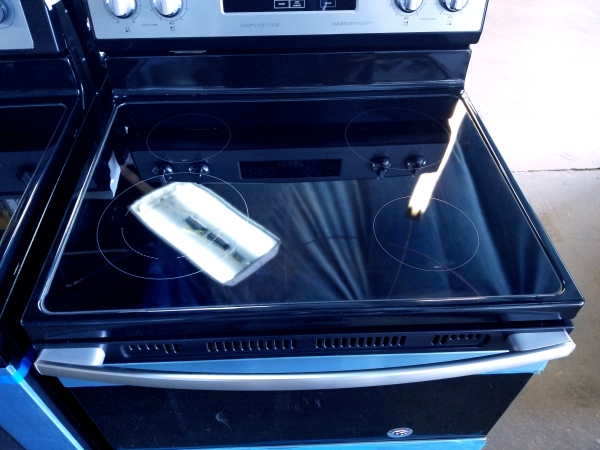 Glasstop Electric Range With 10 Year Warranty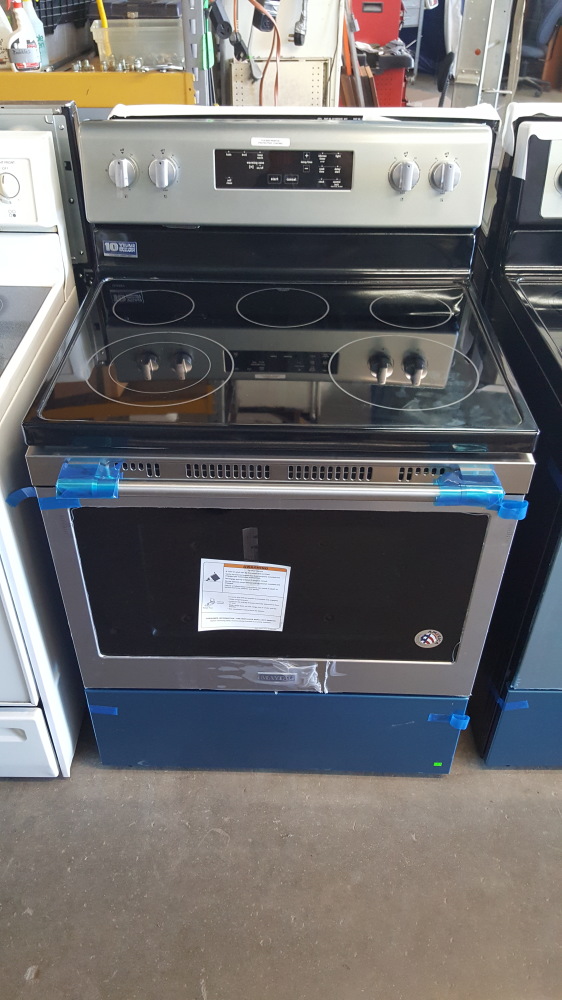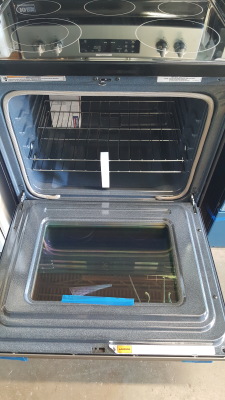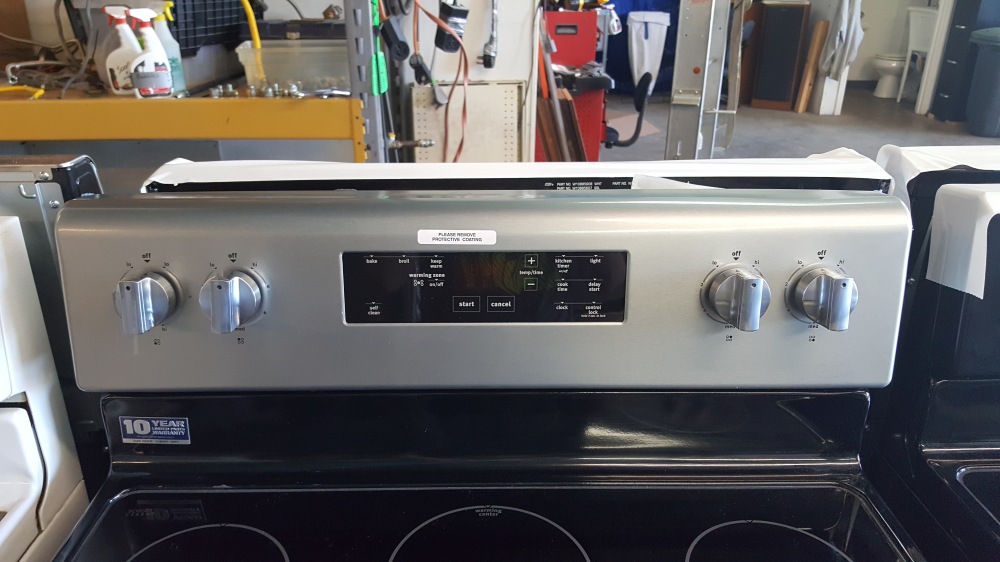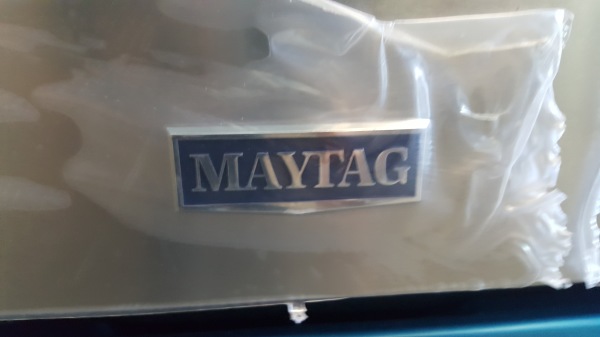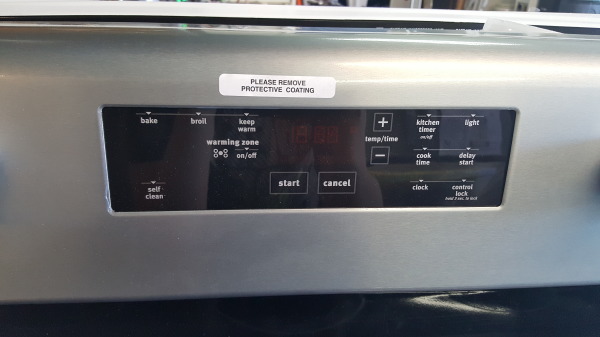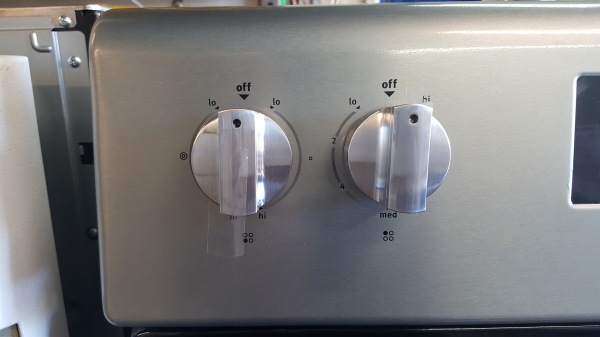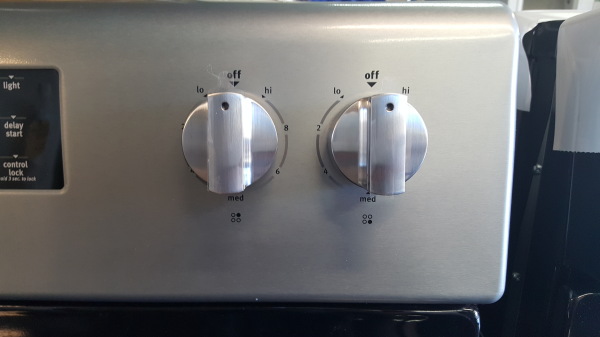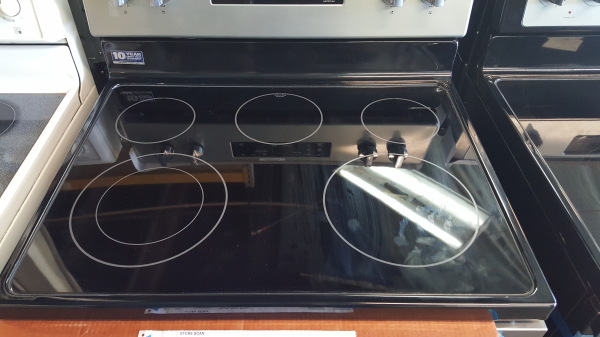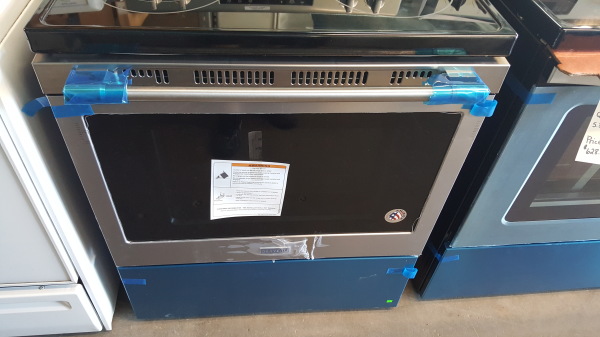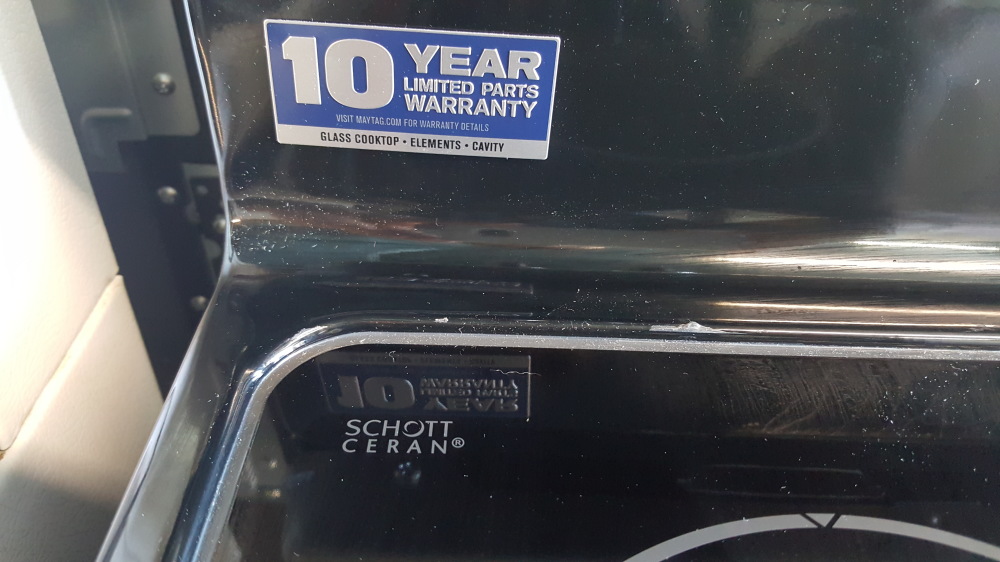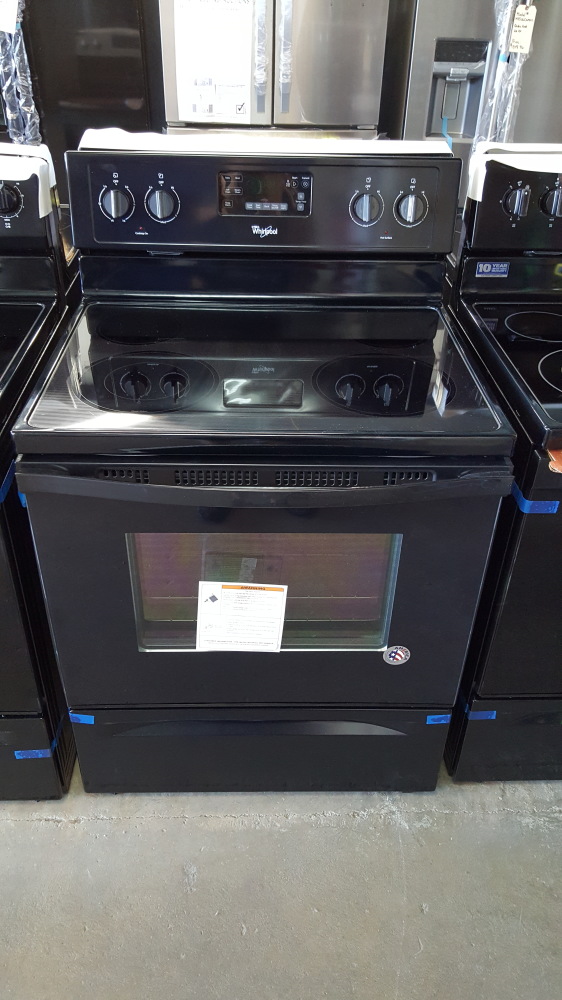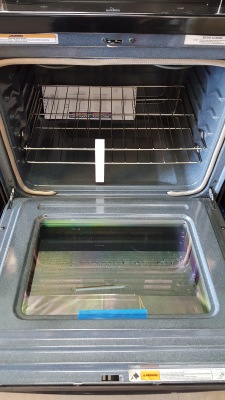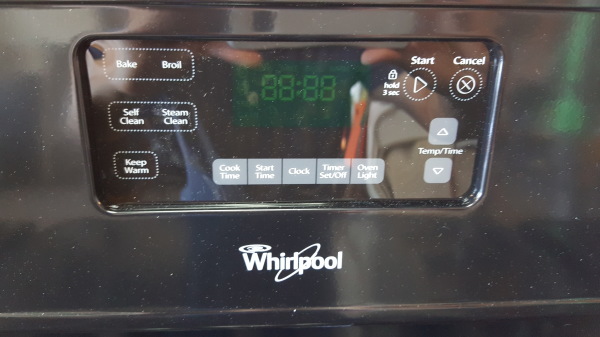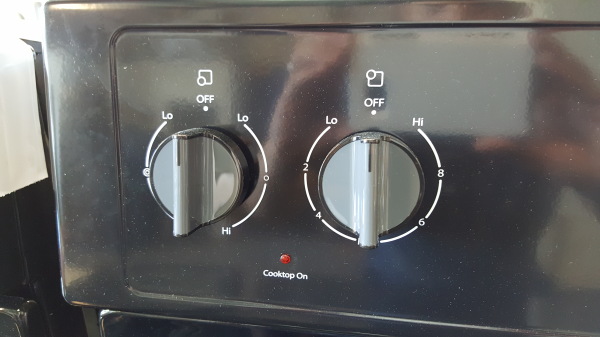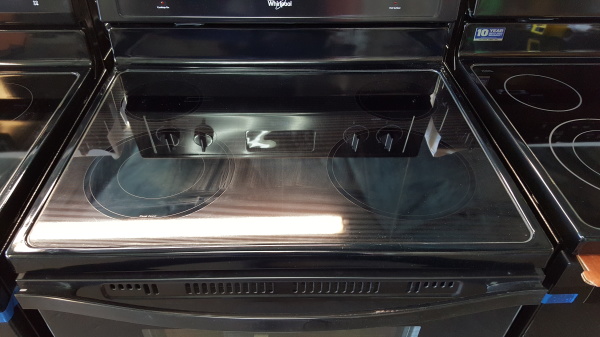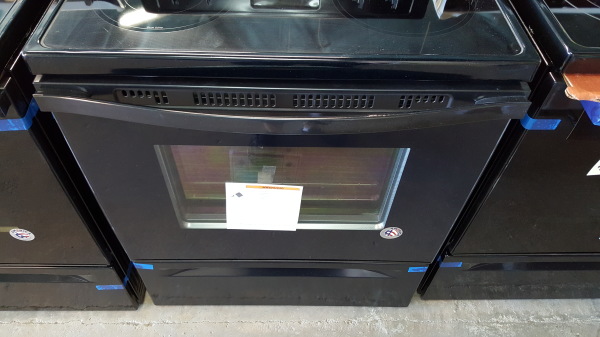 Black/                    Light Almond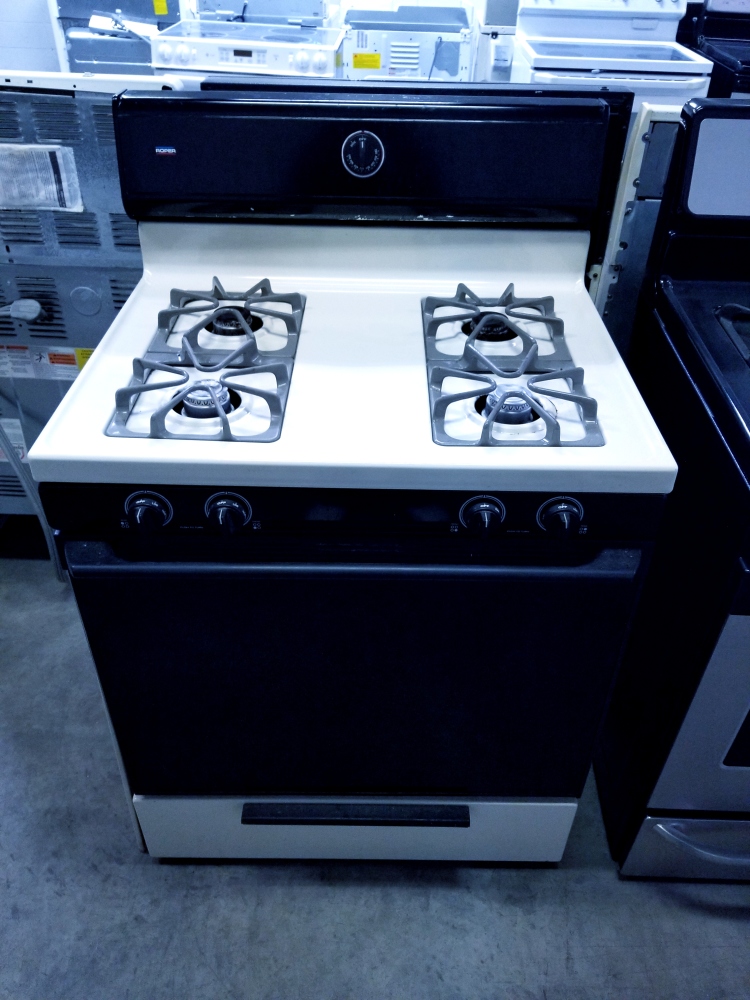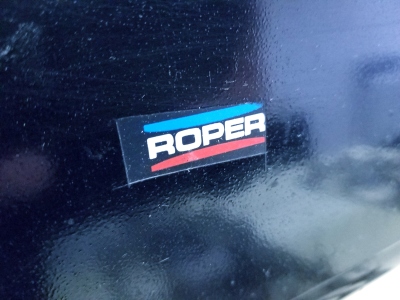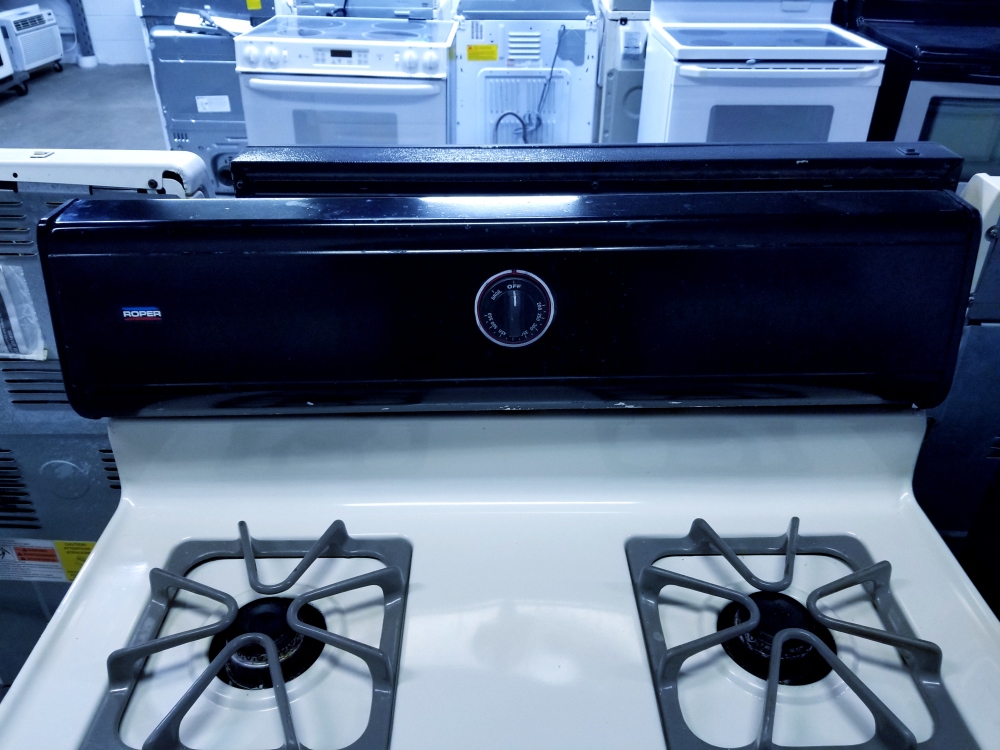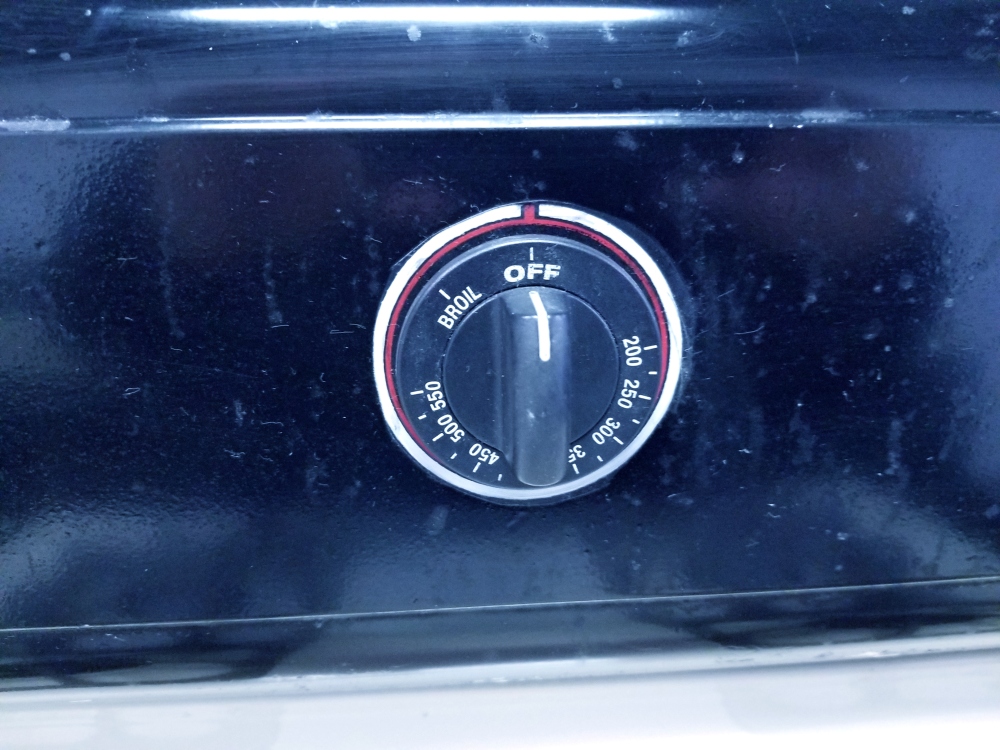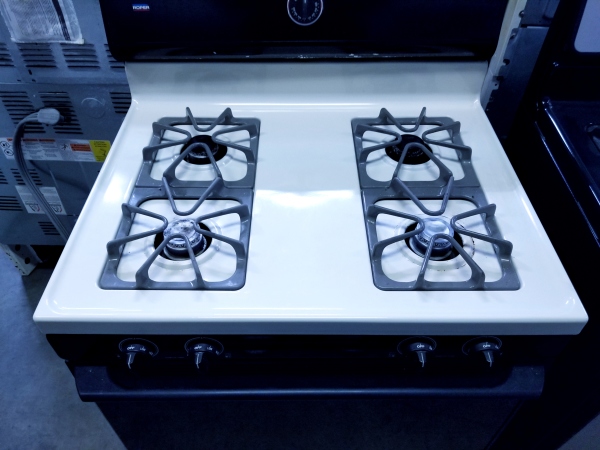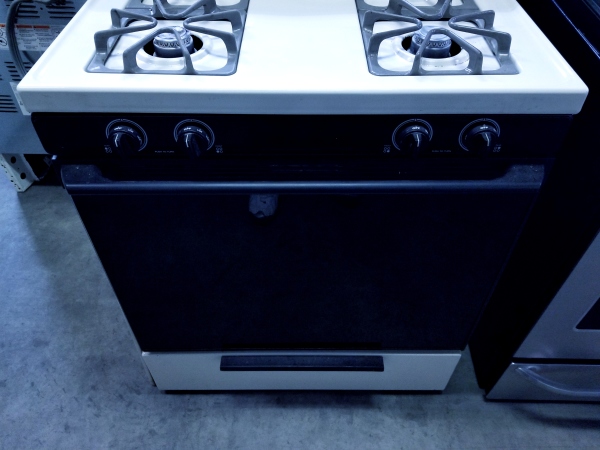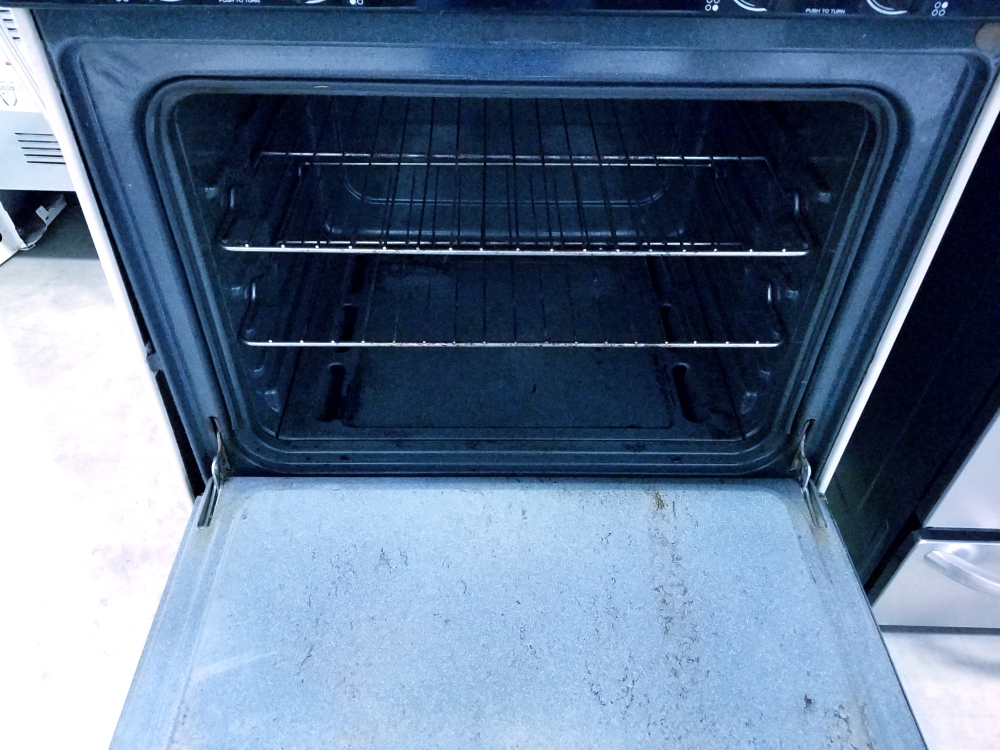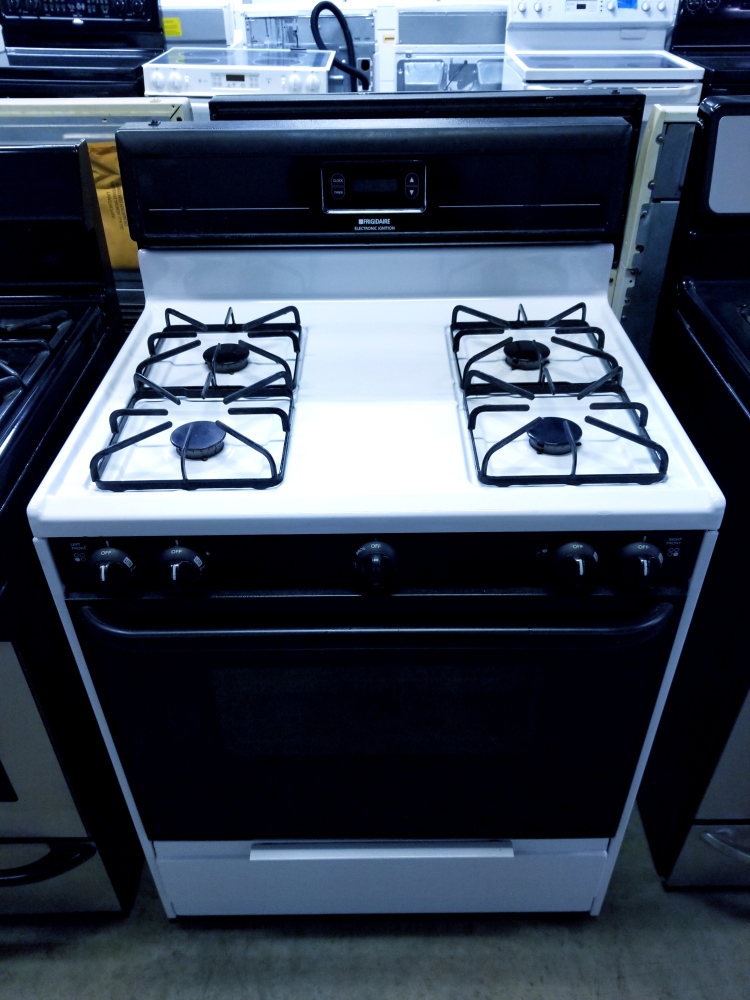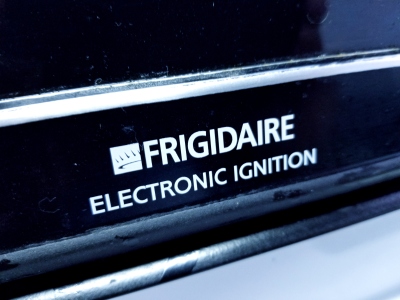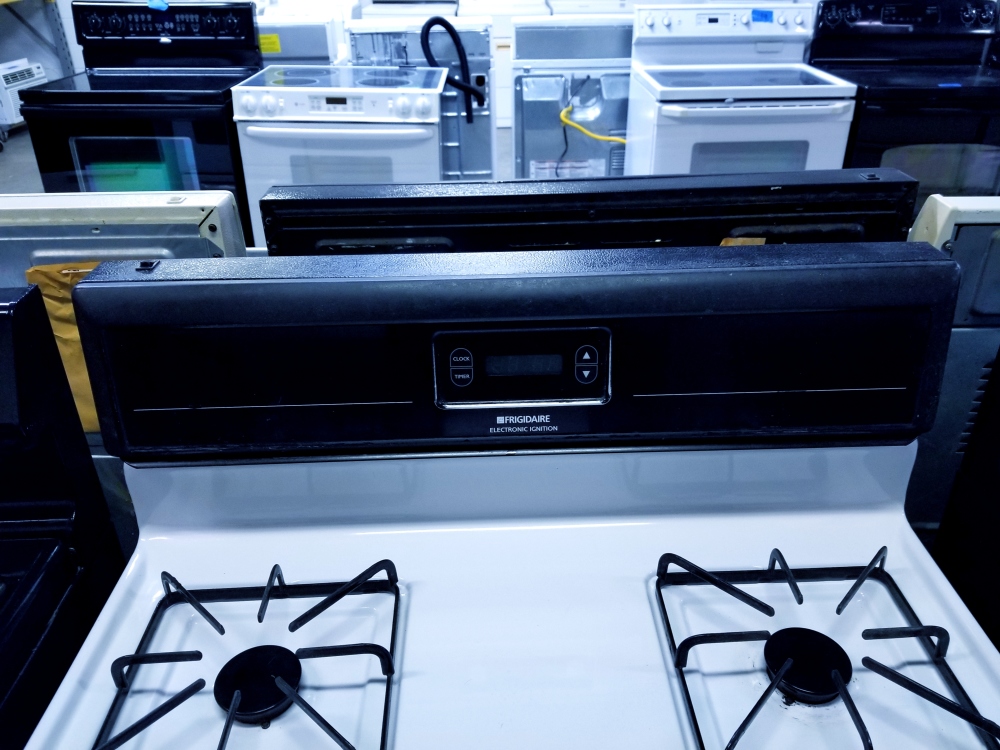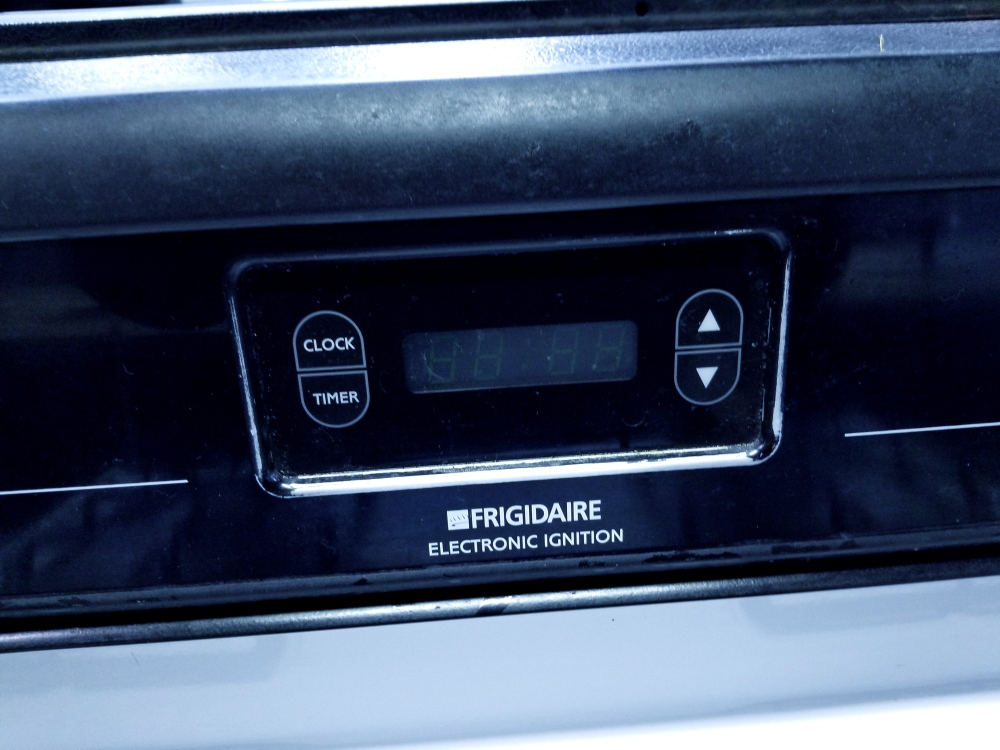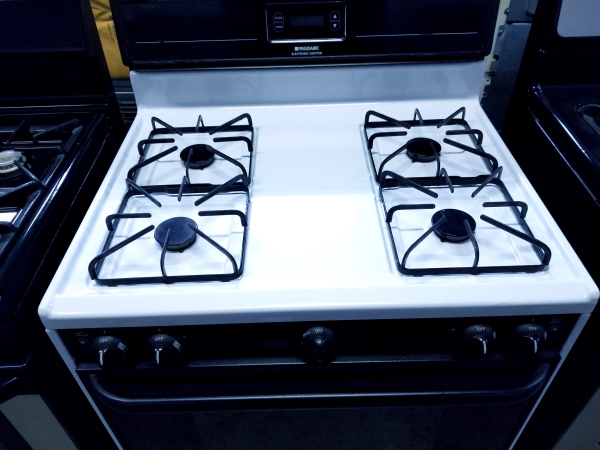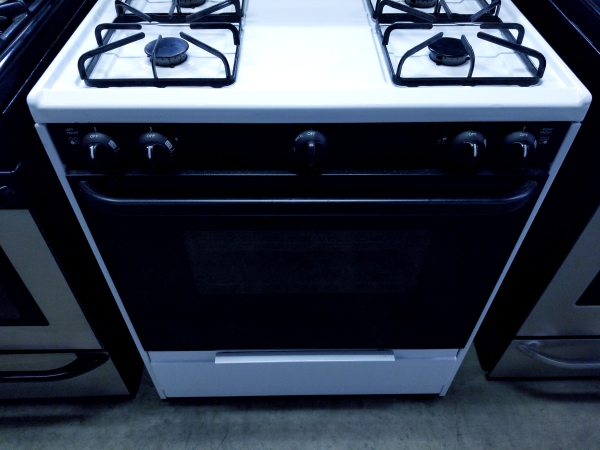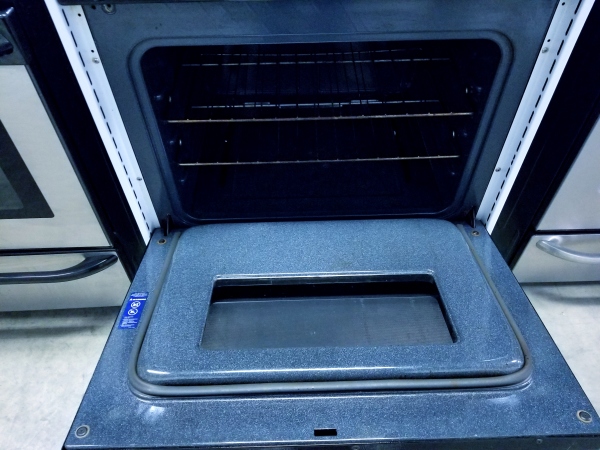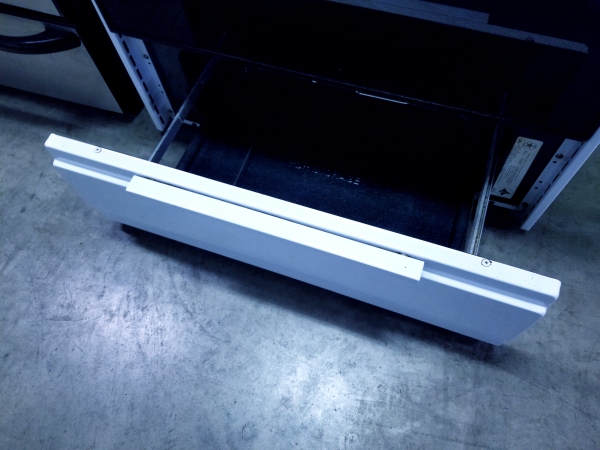 Self Cleaning Glasstop      Electic Range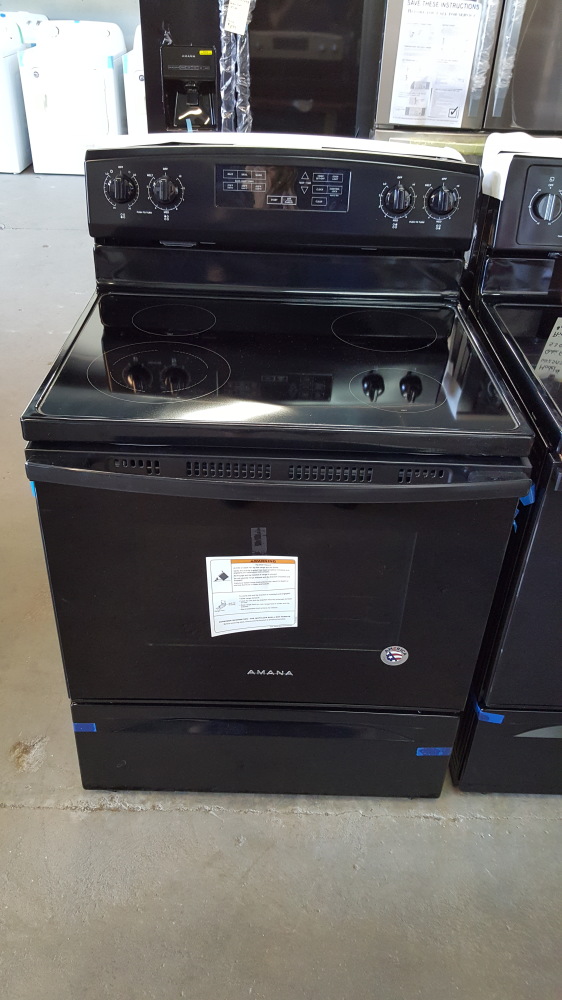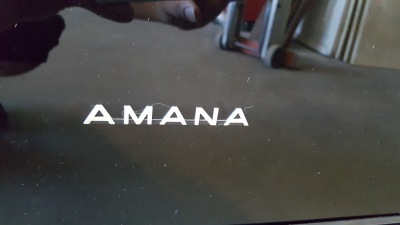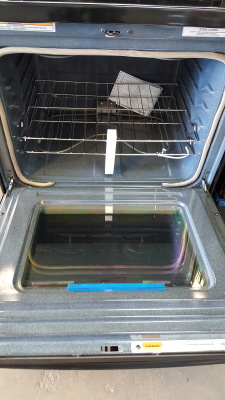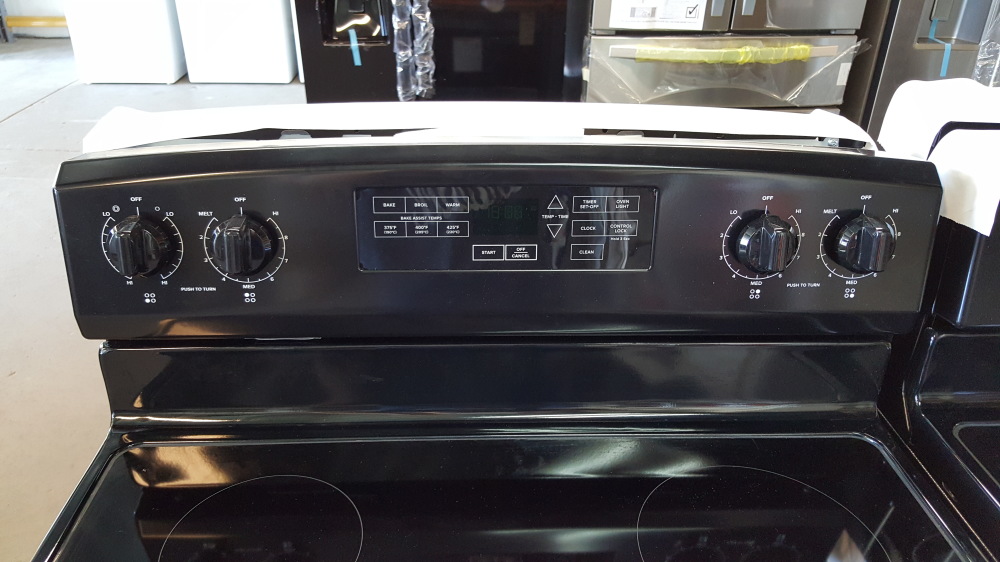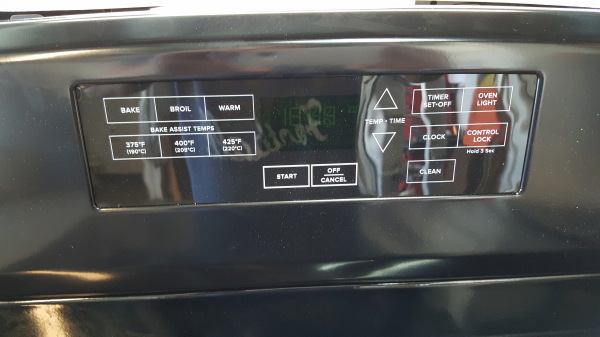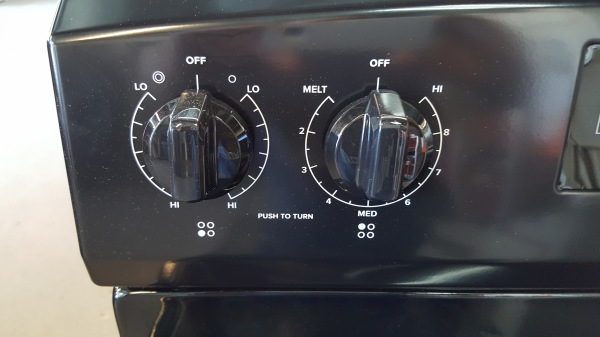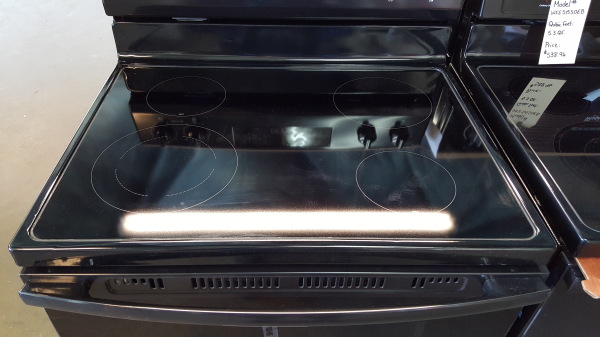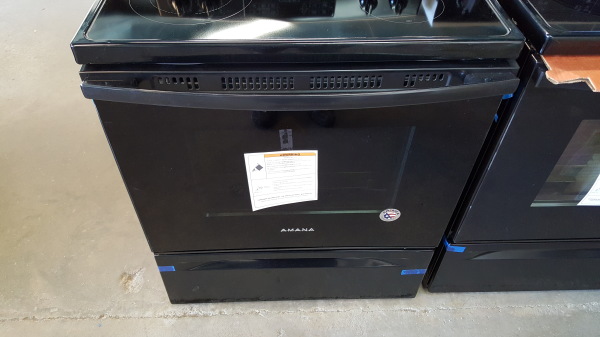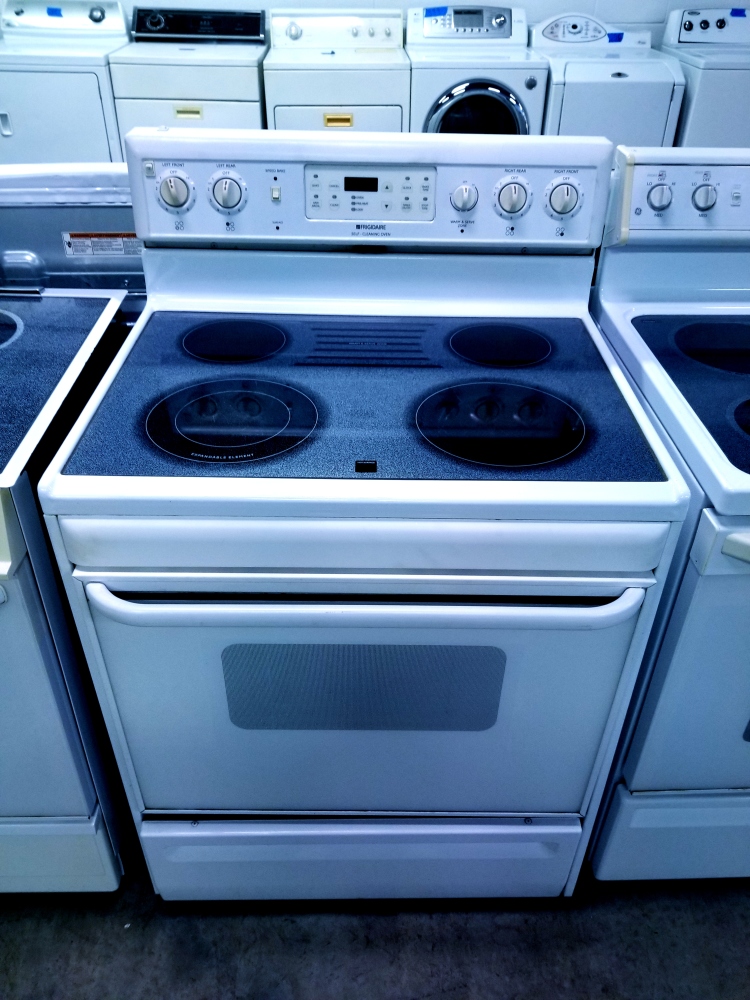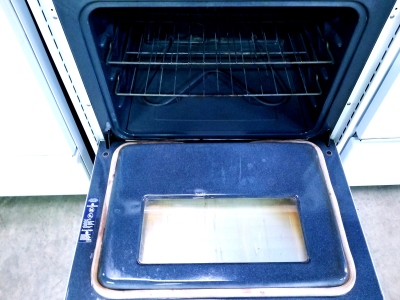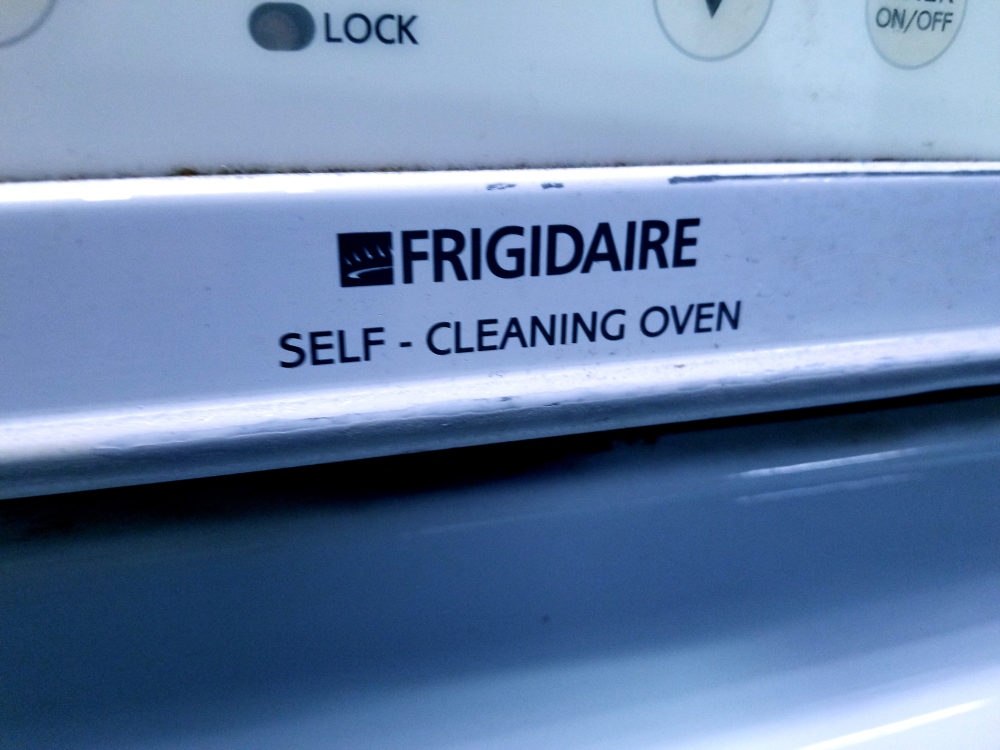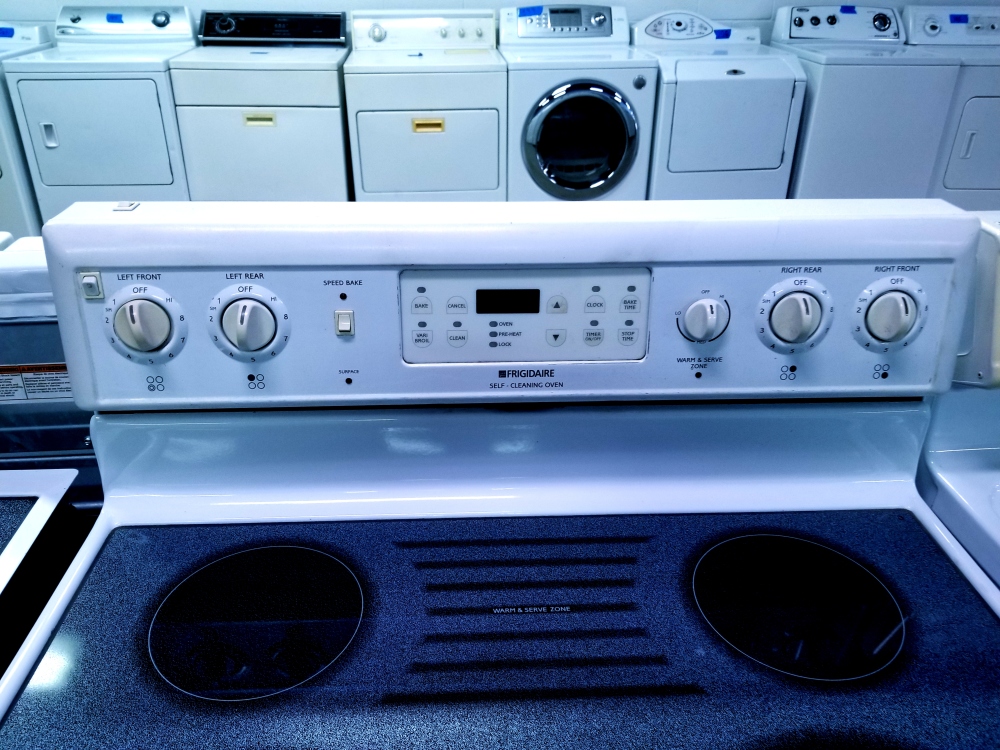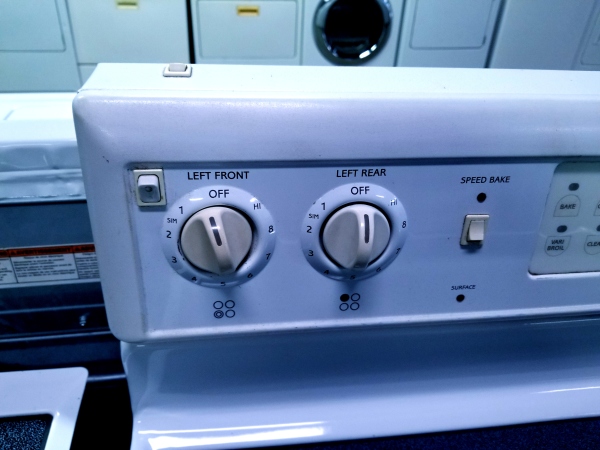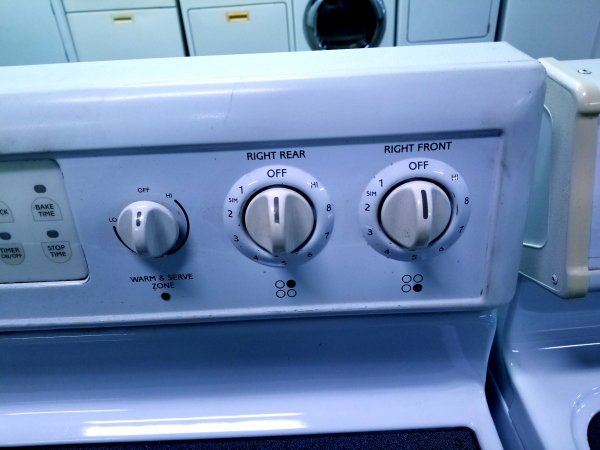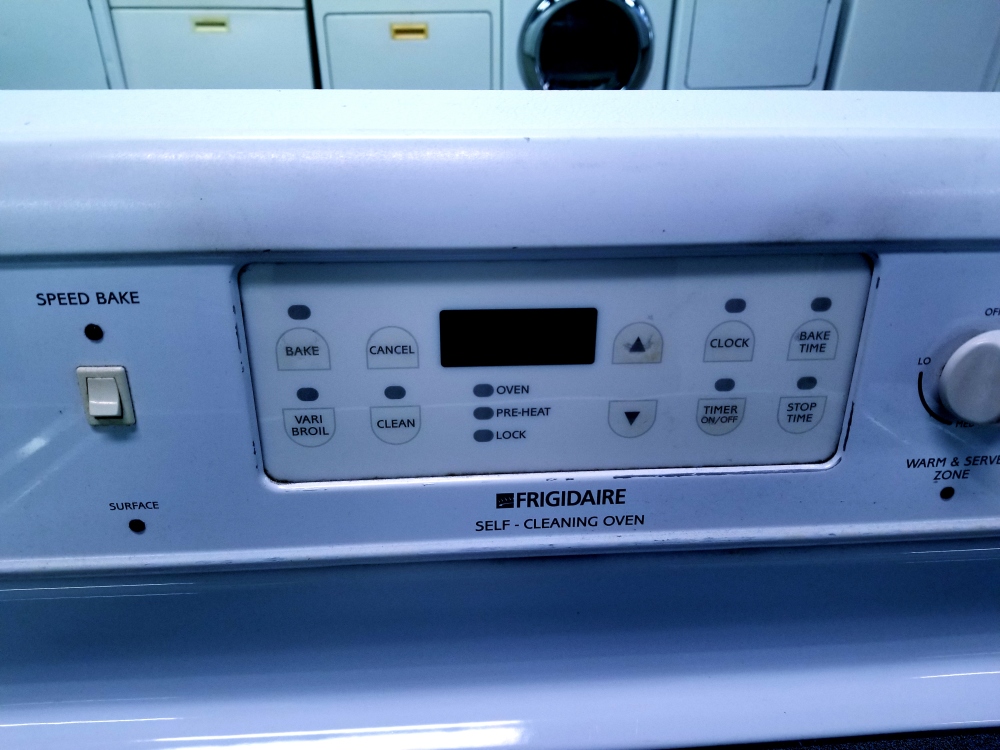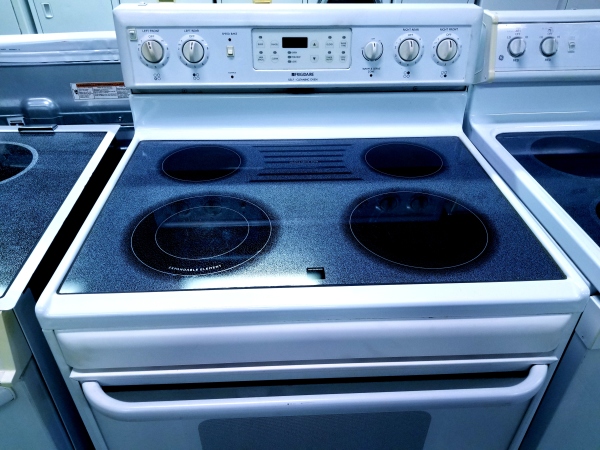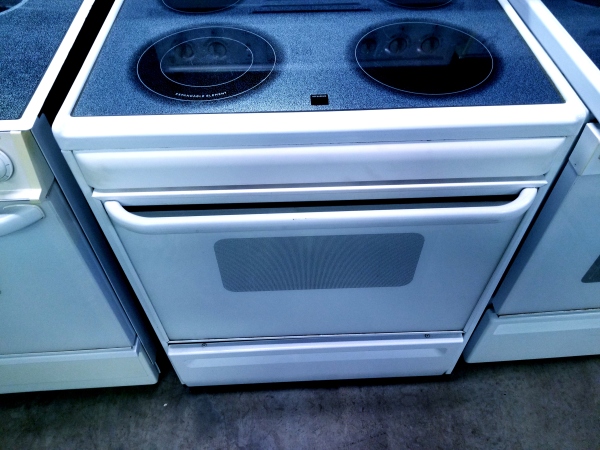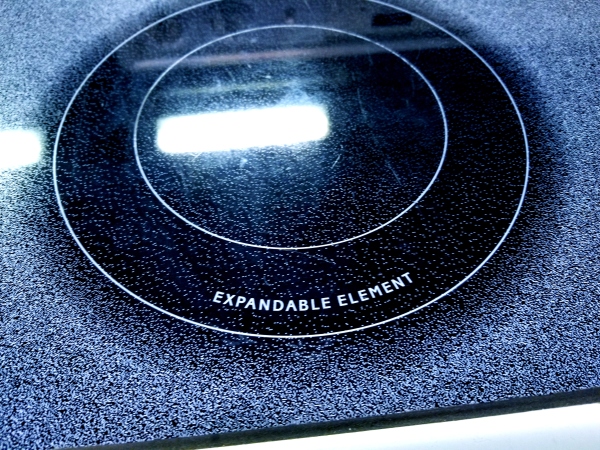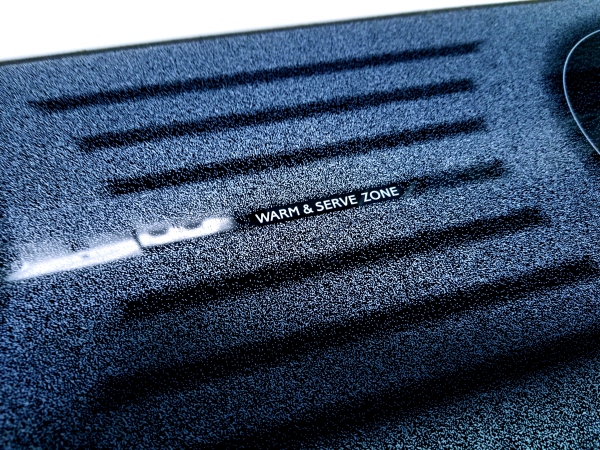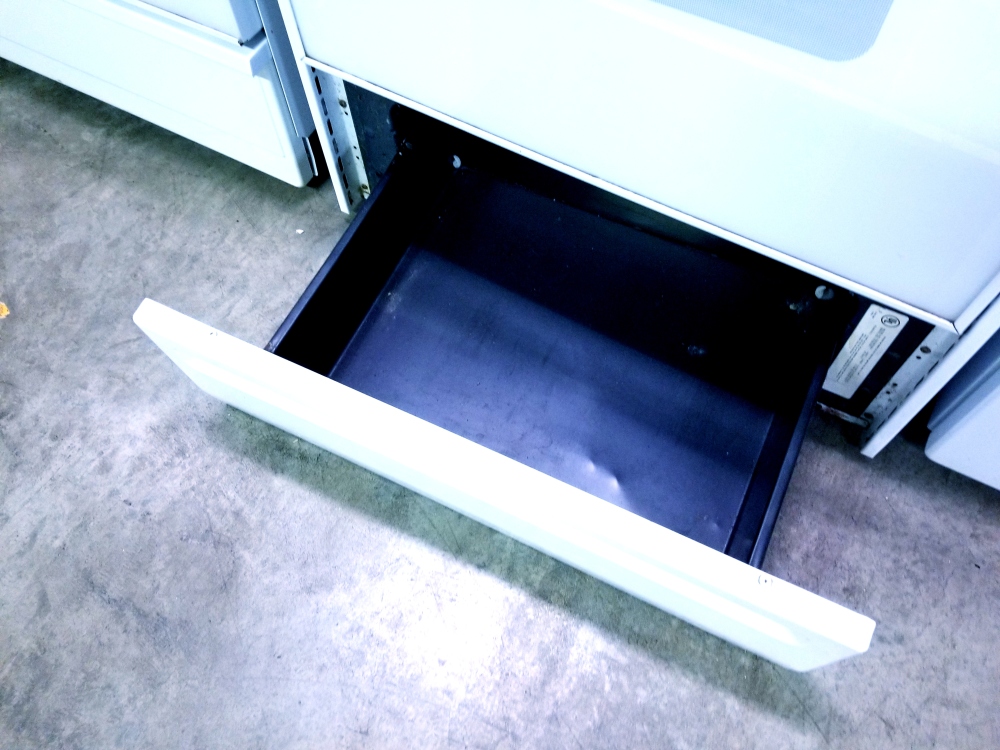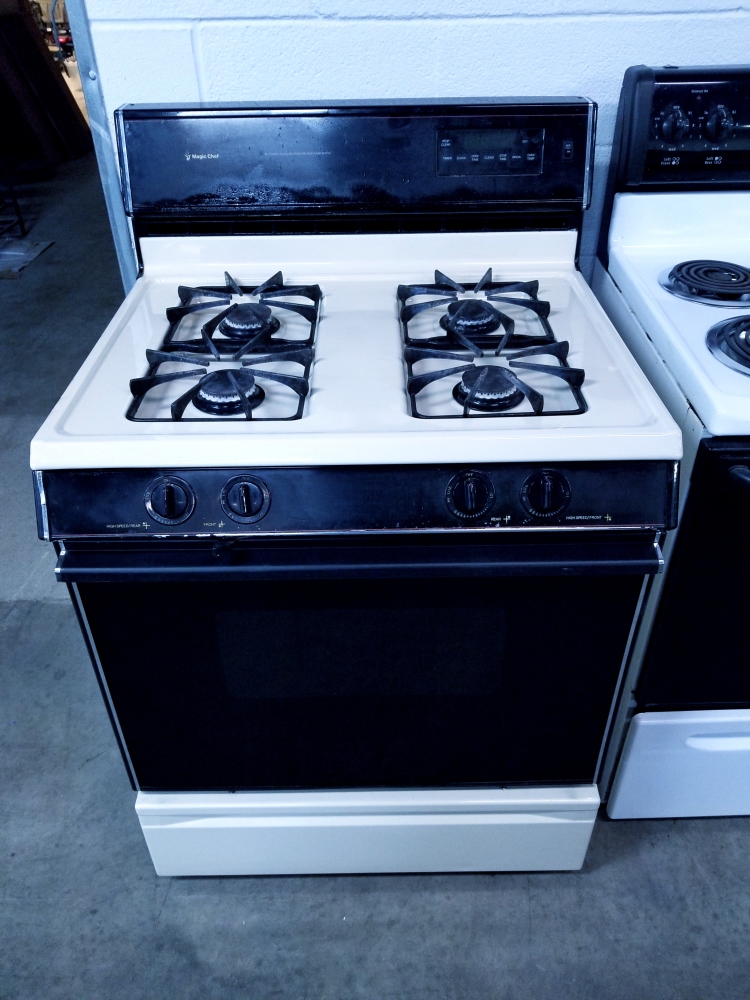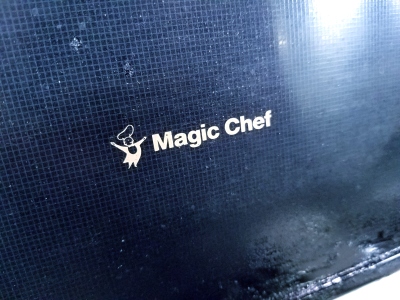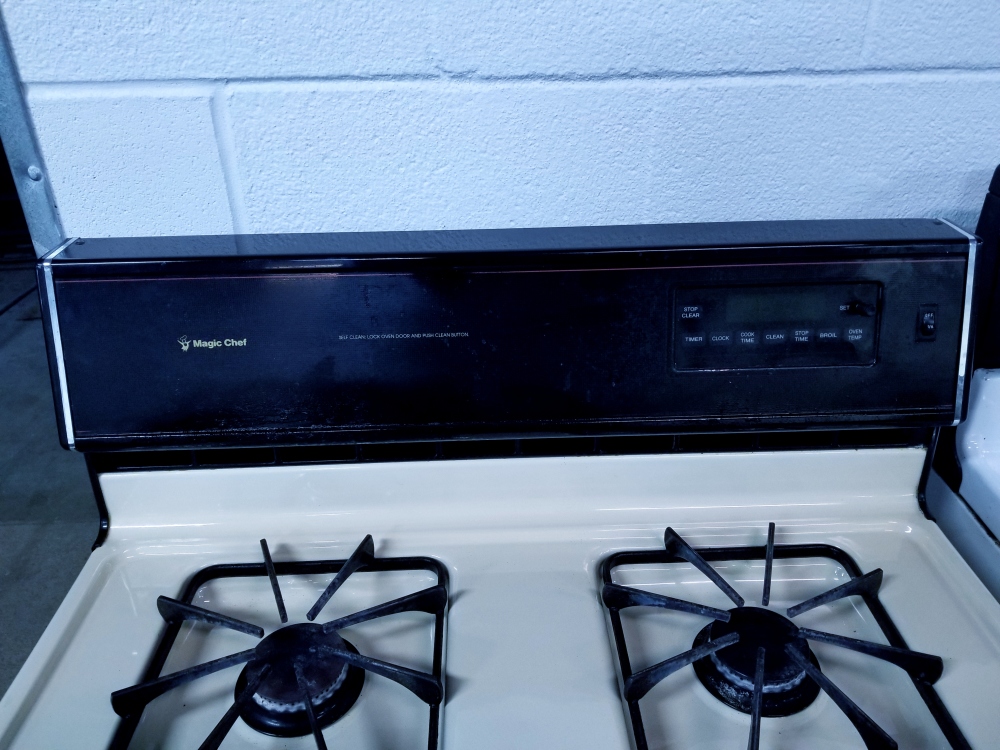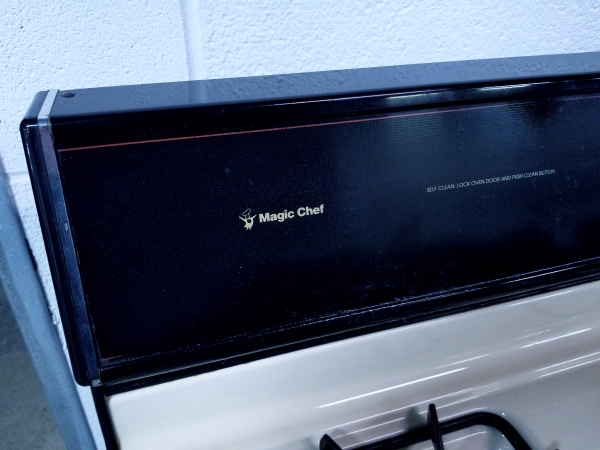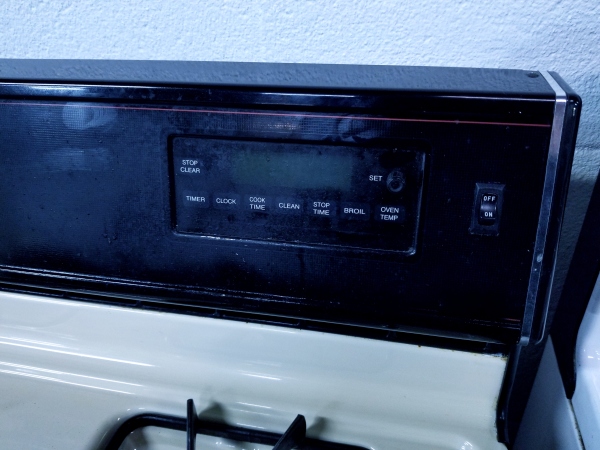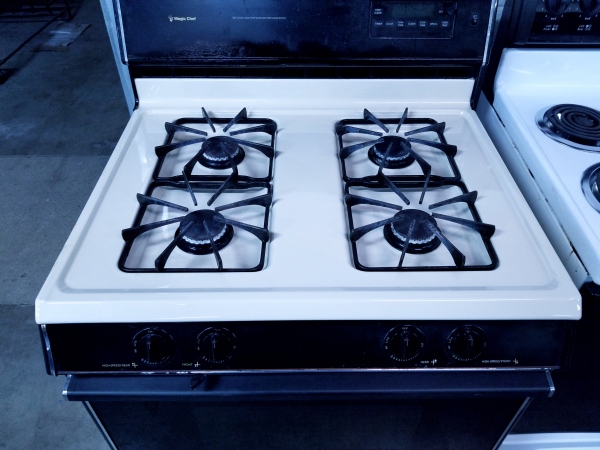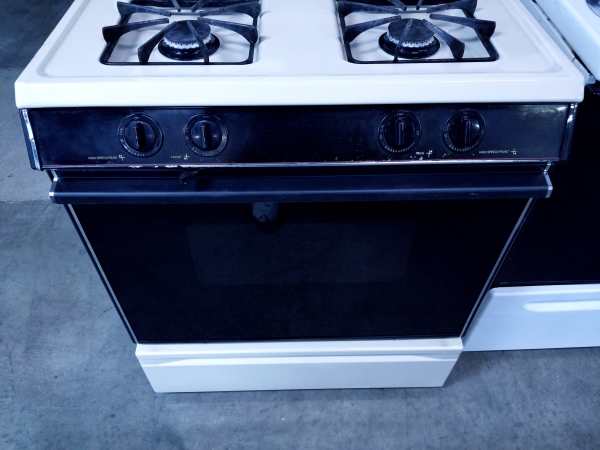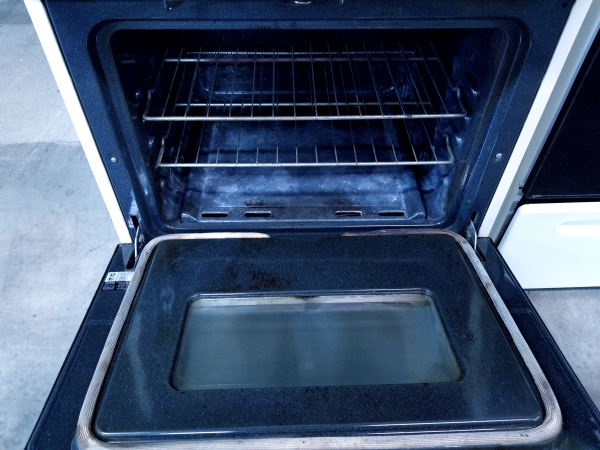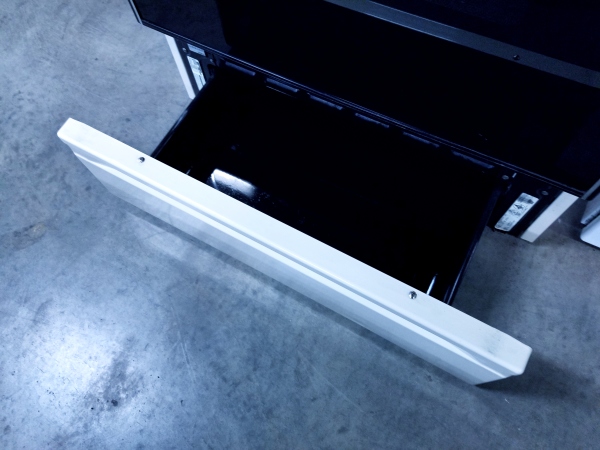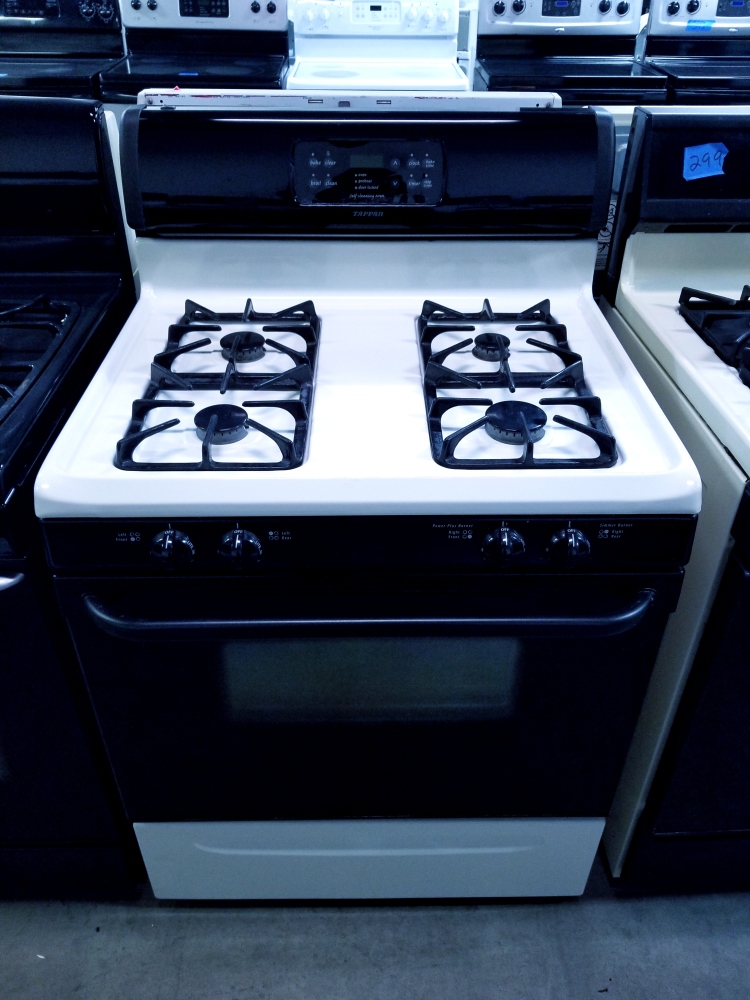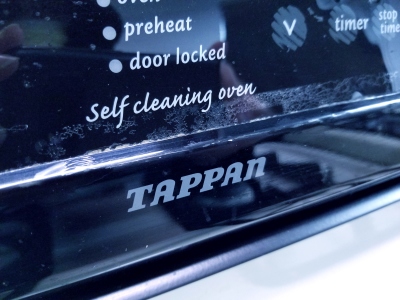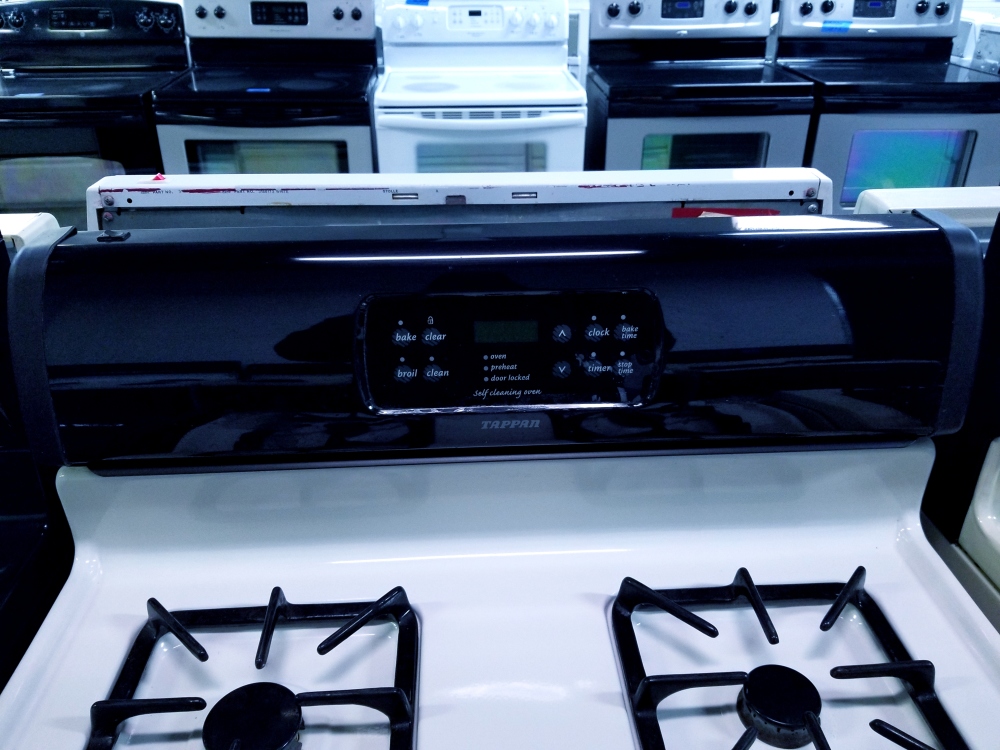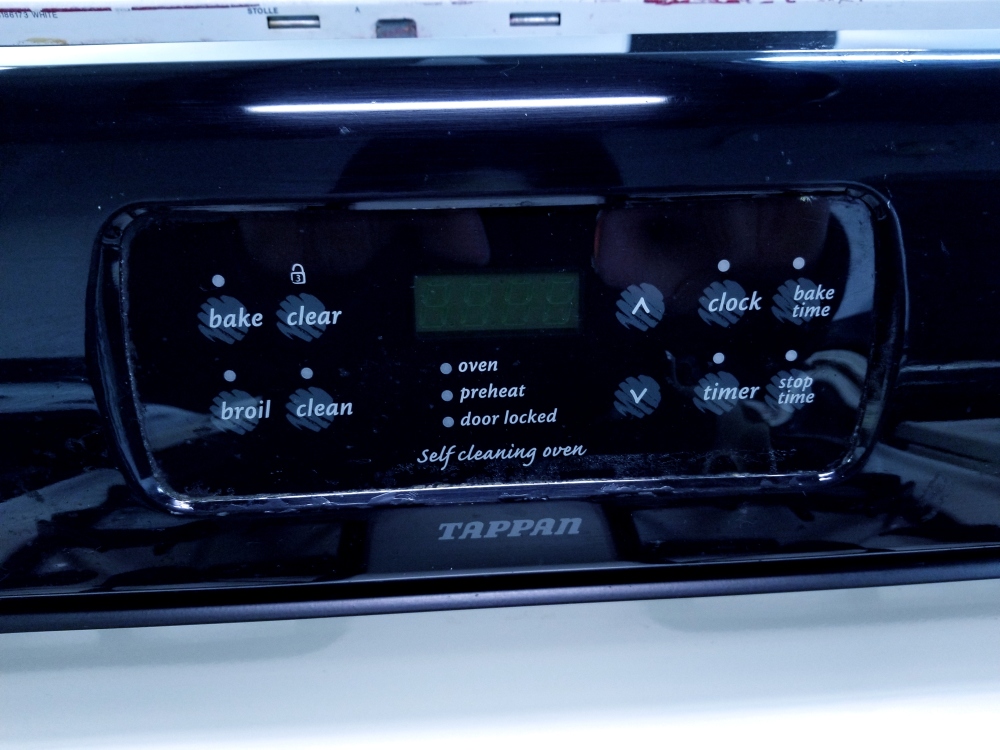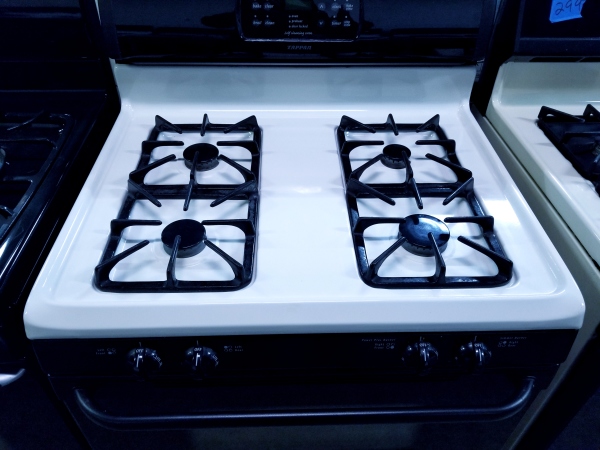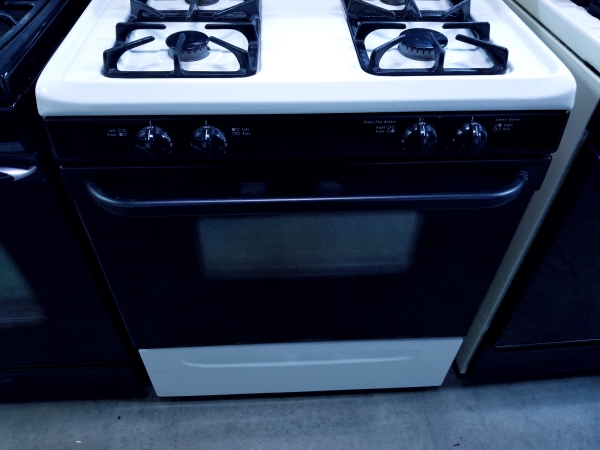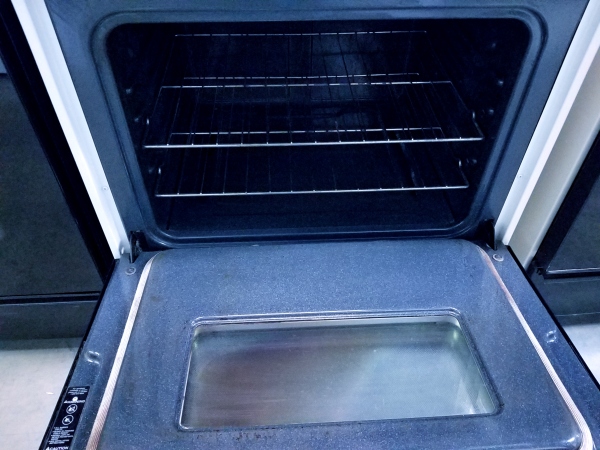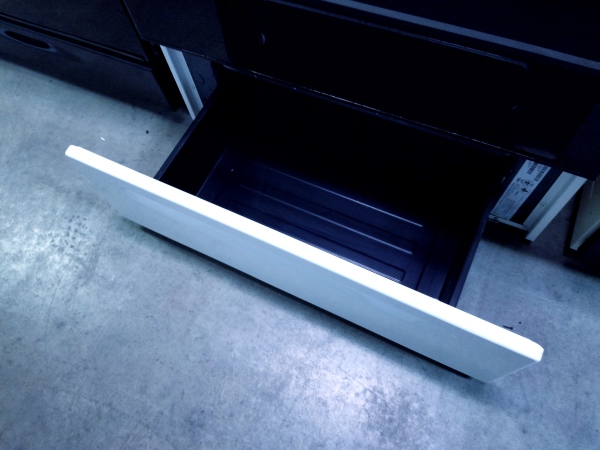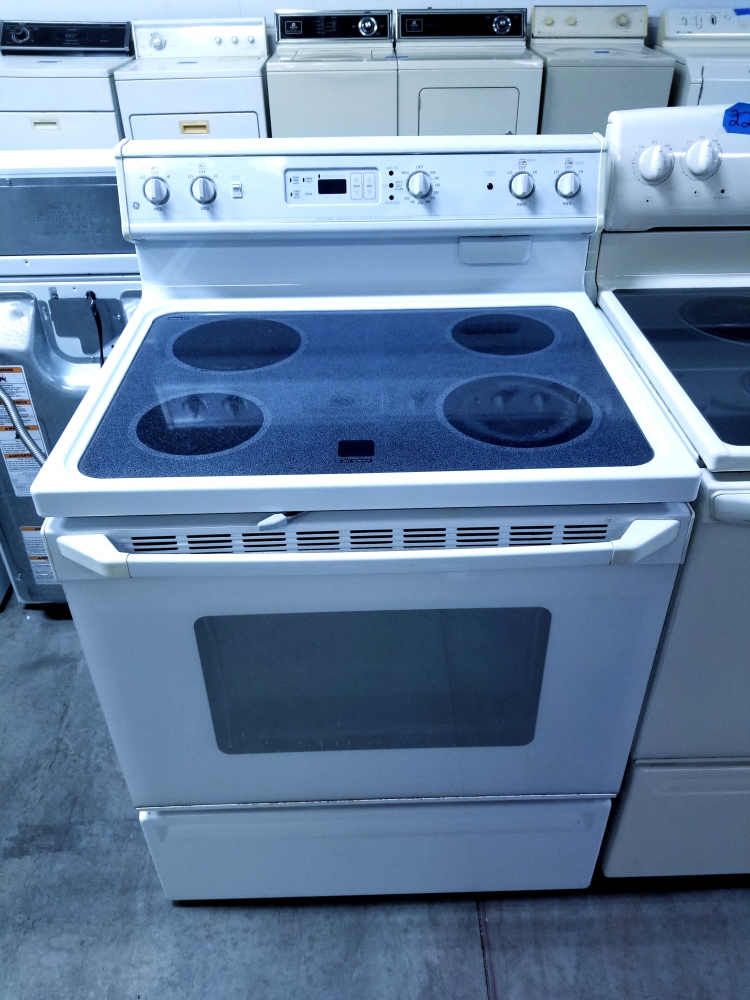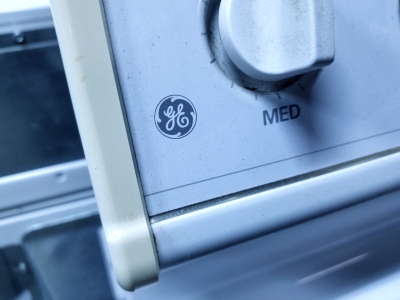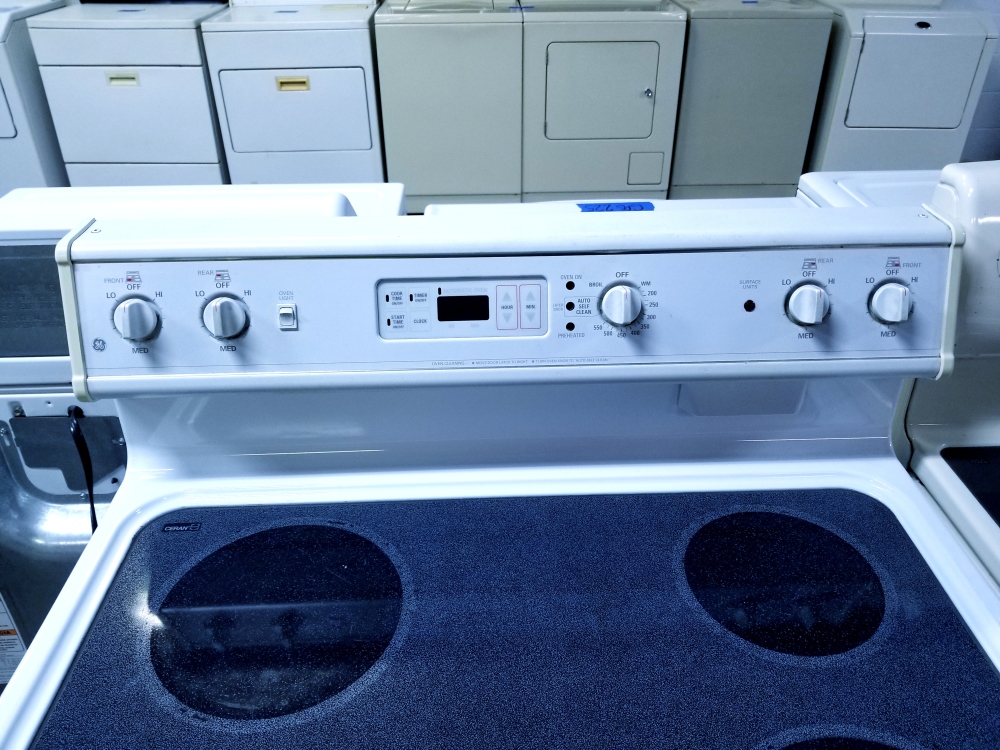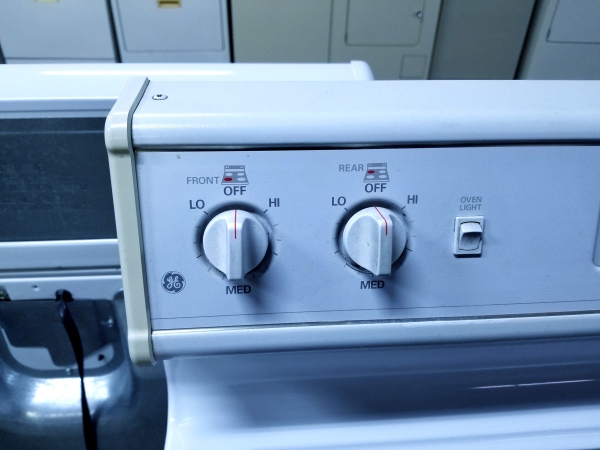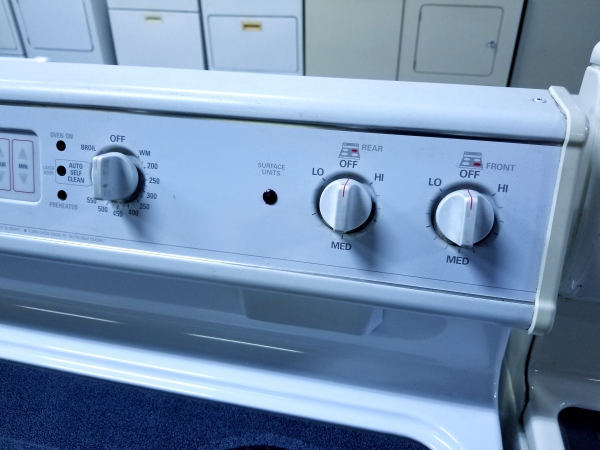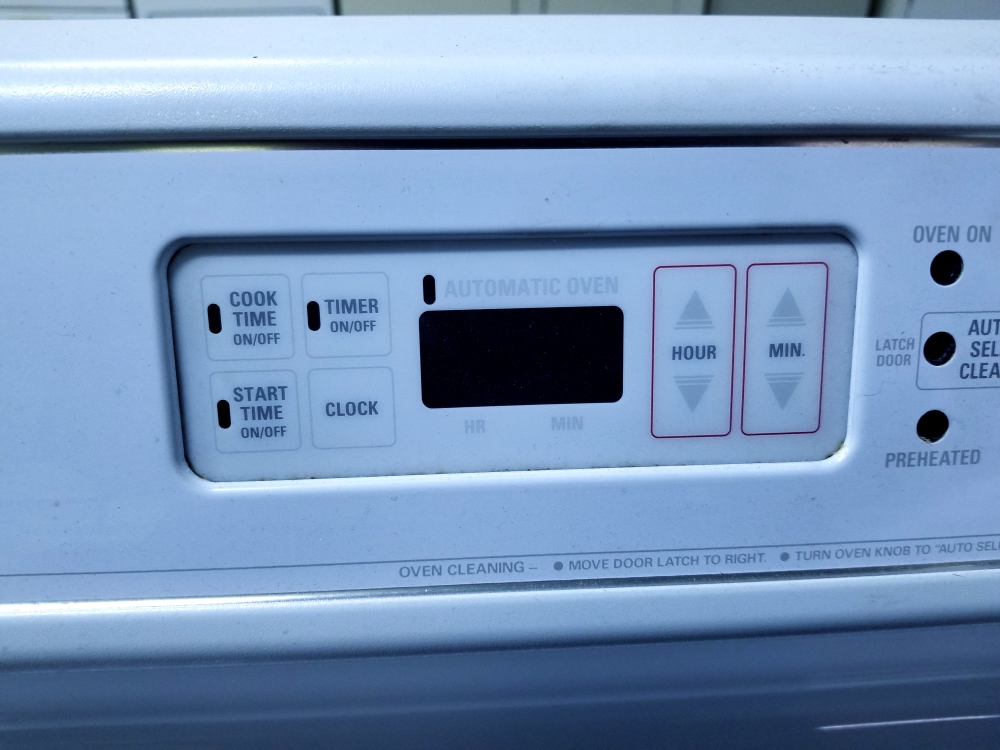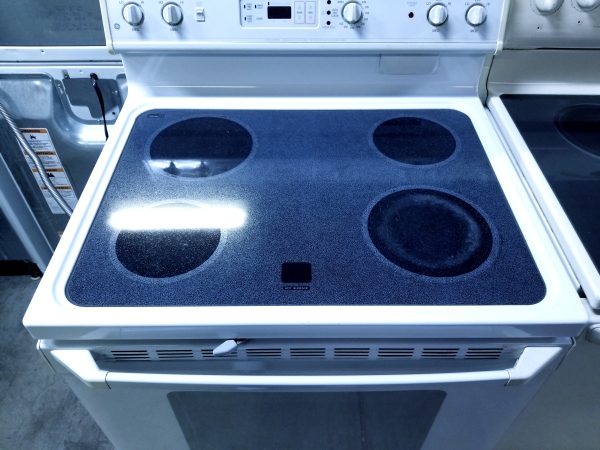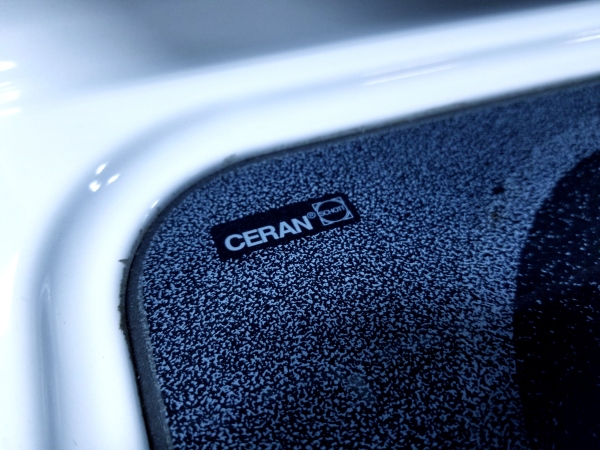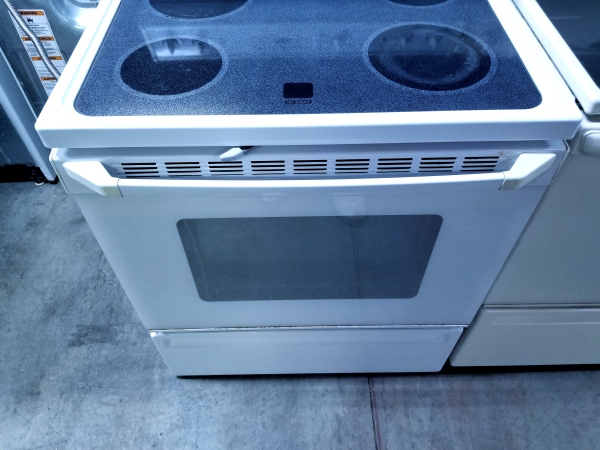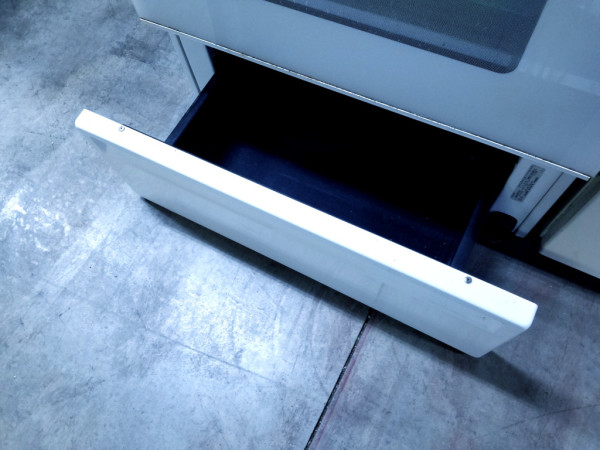 Glass Top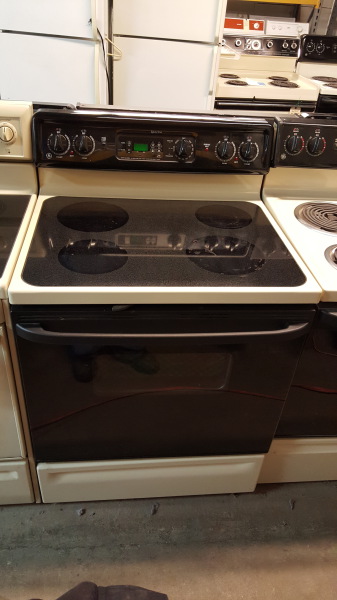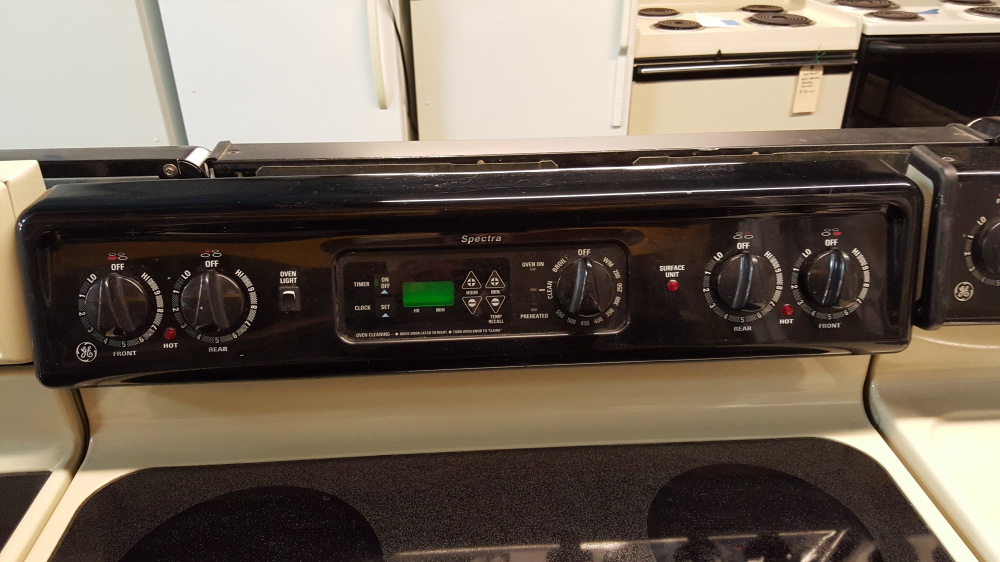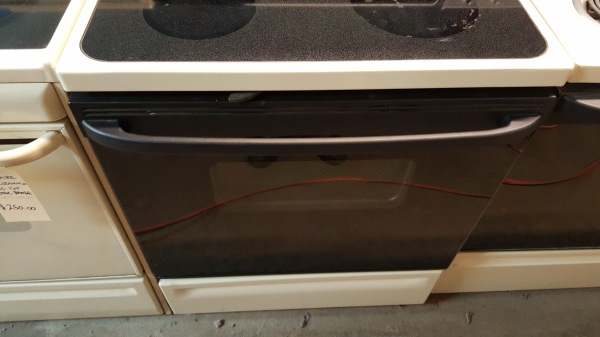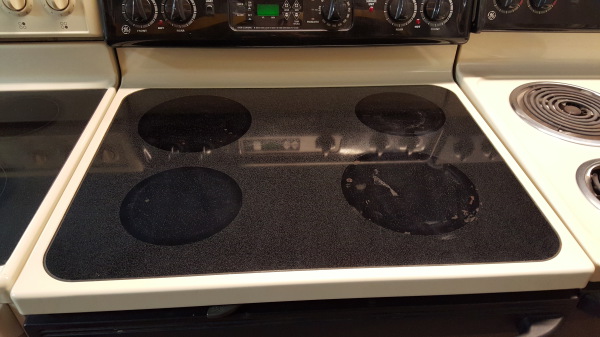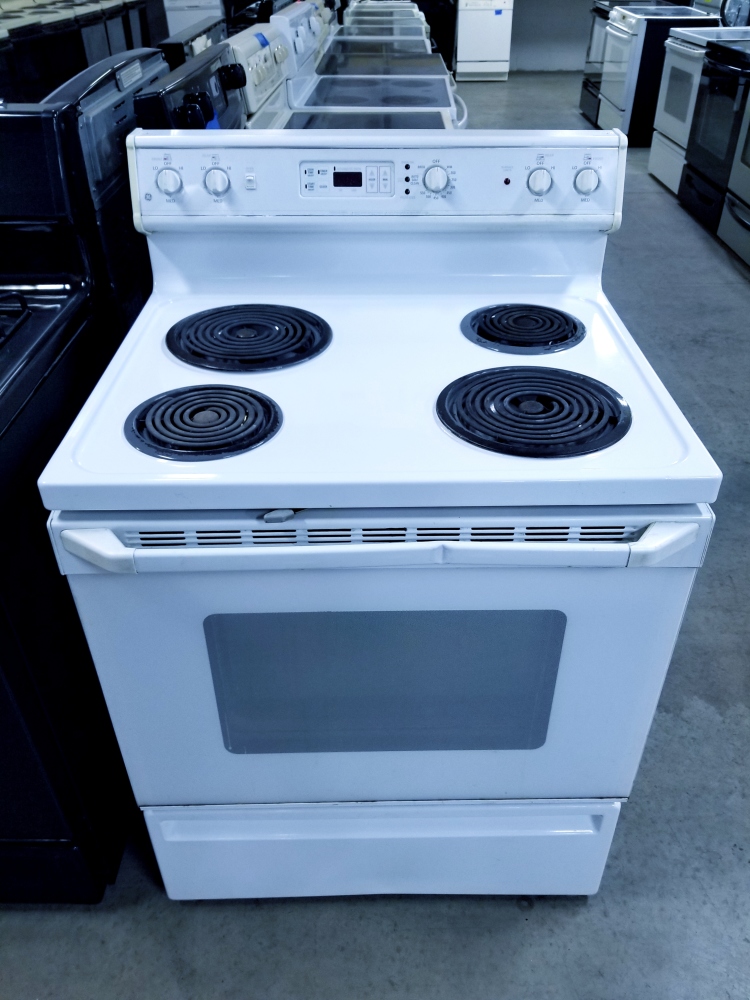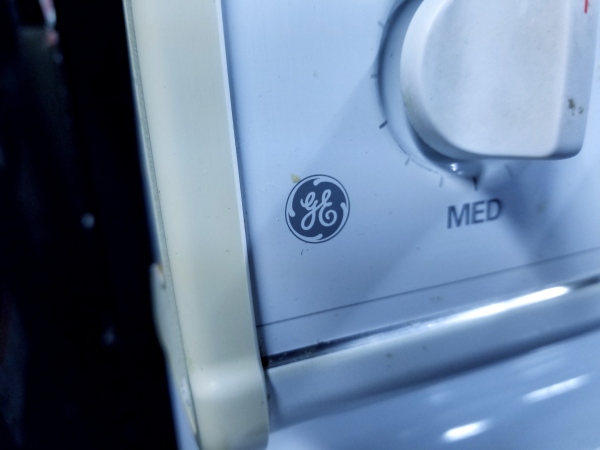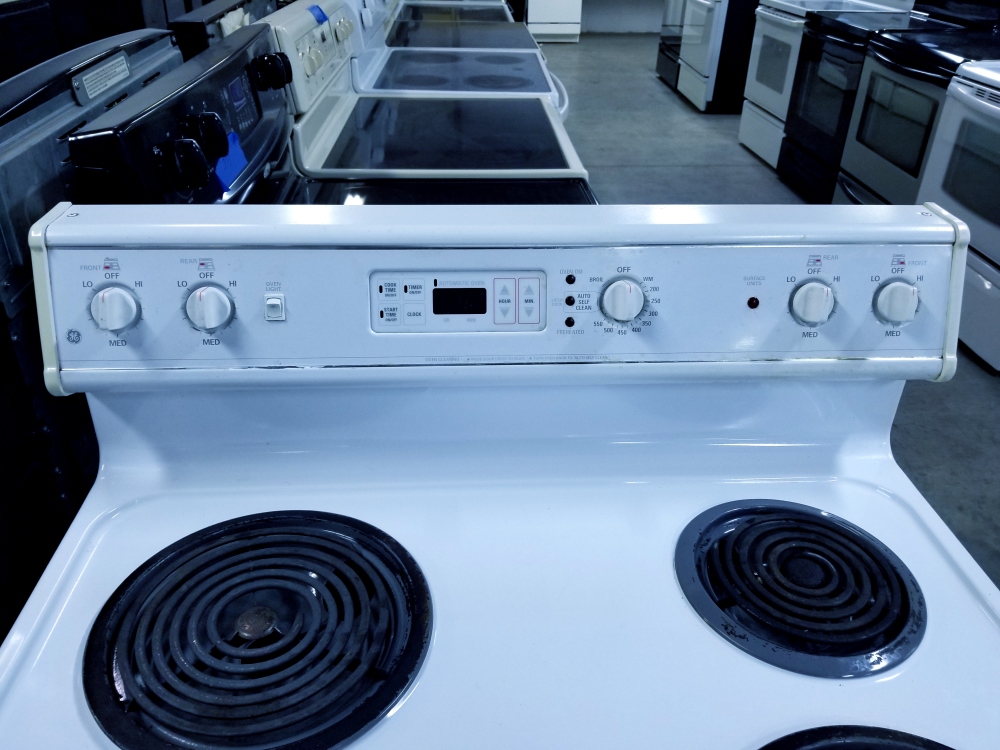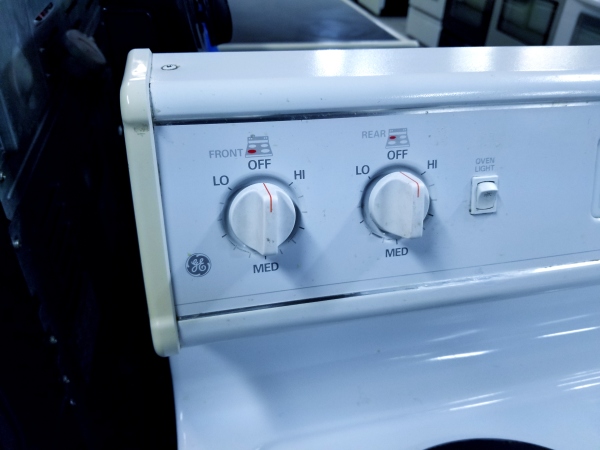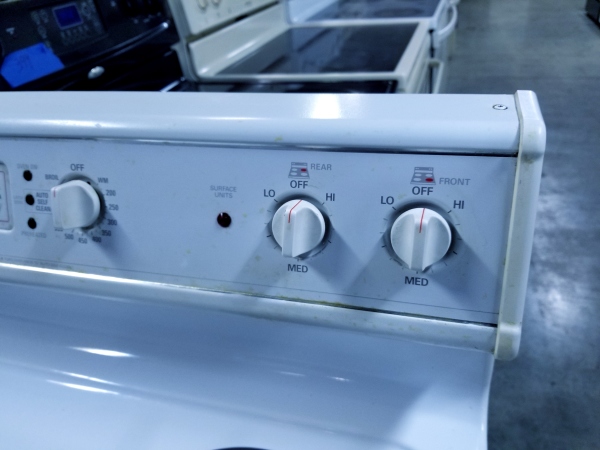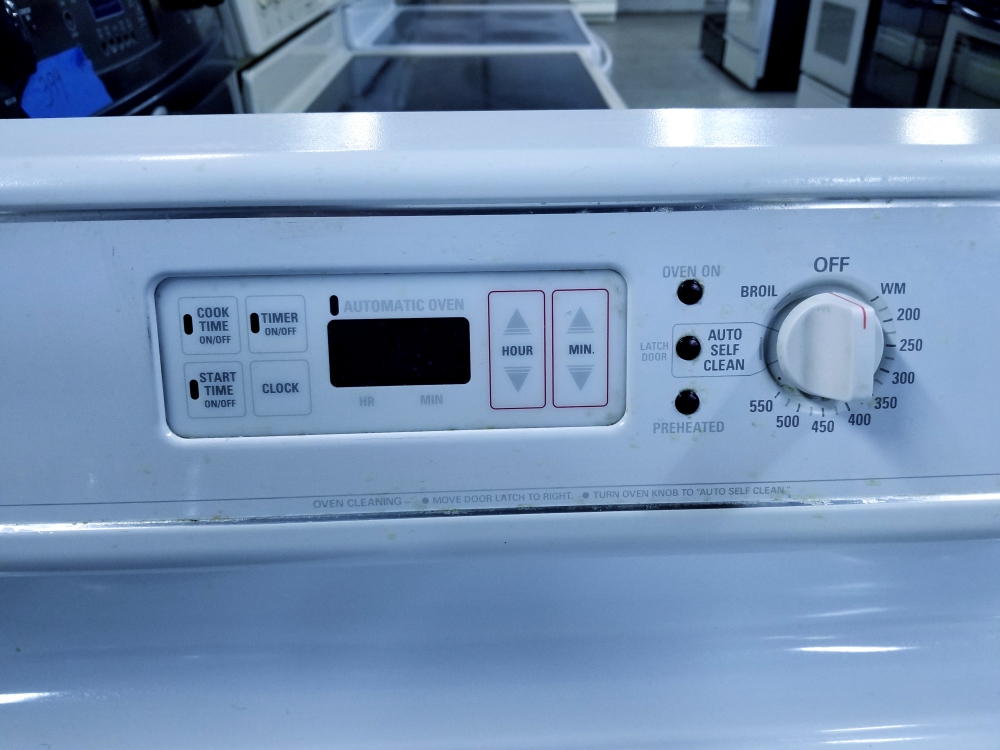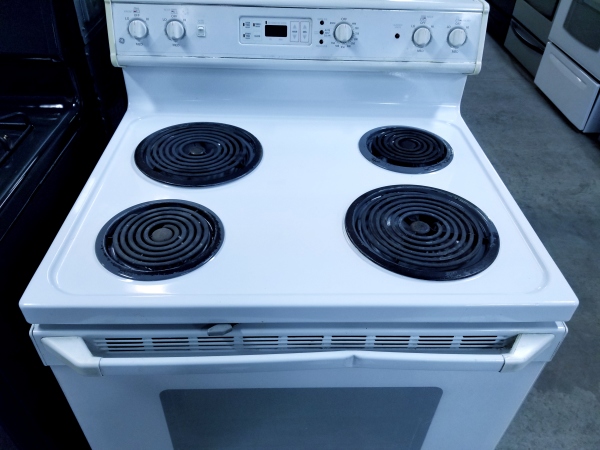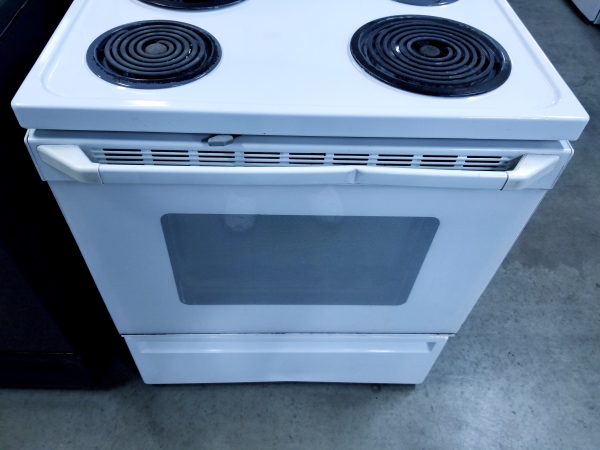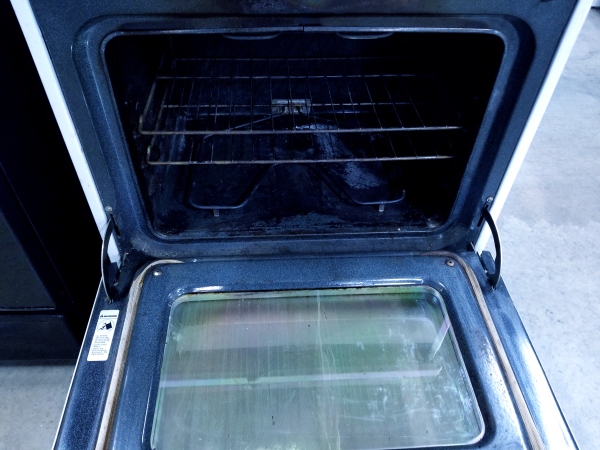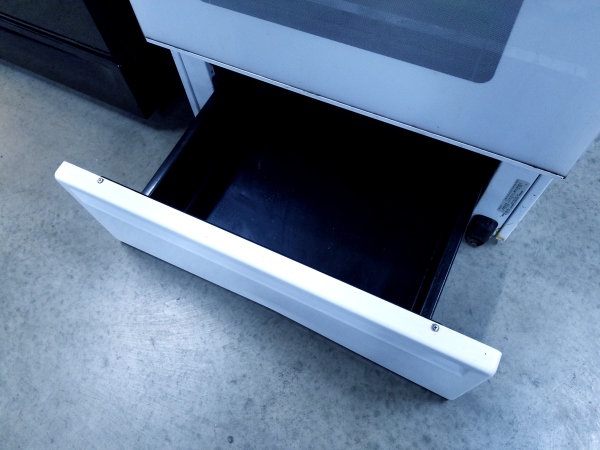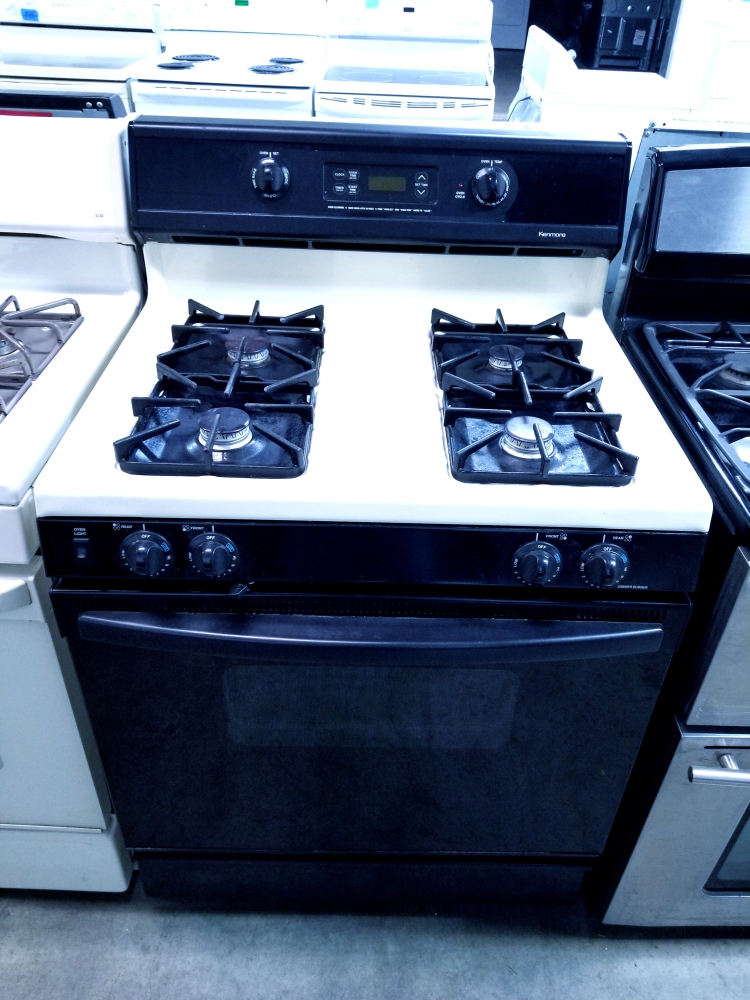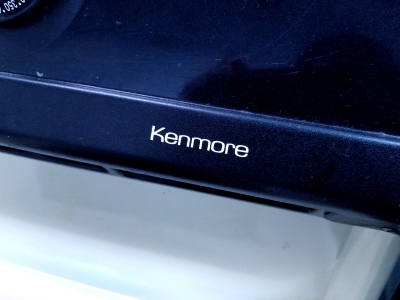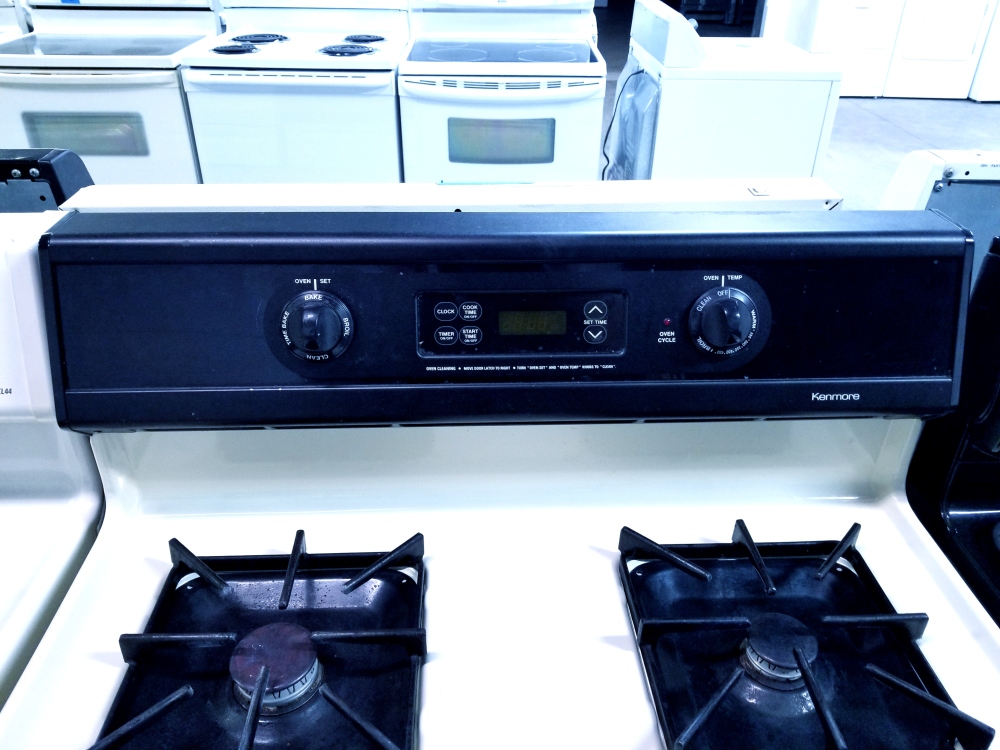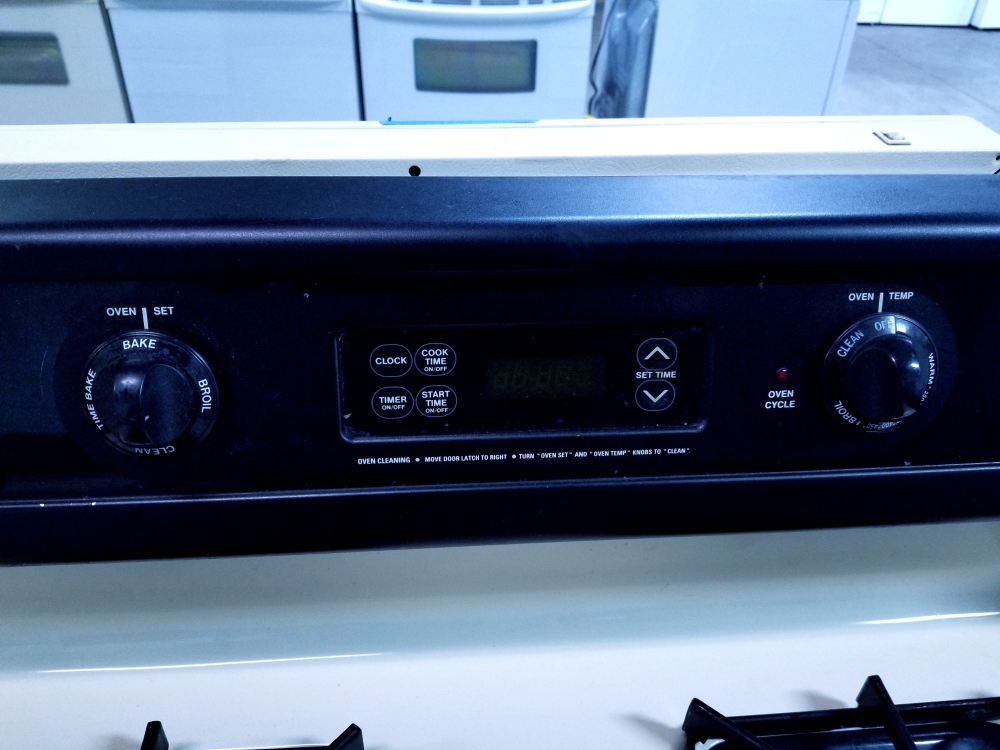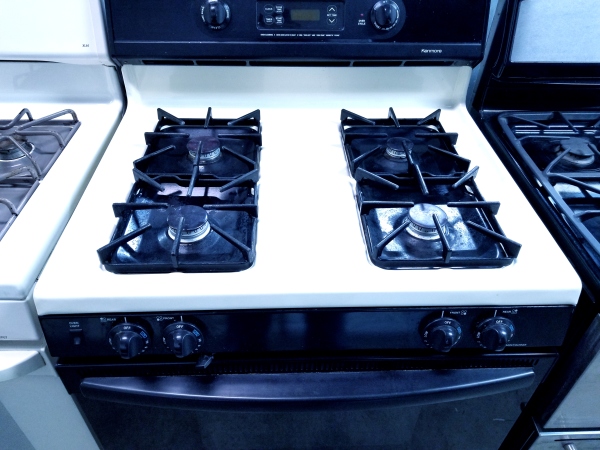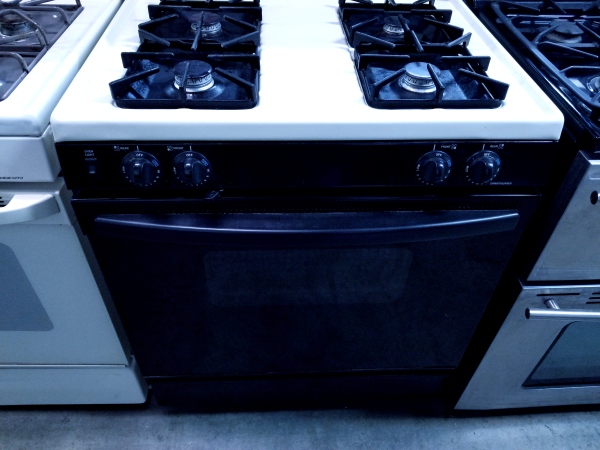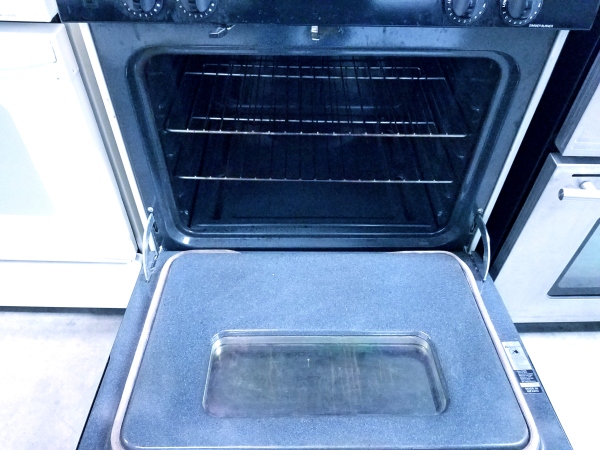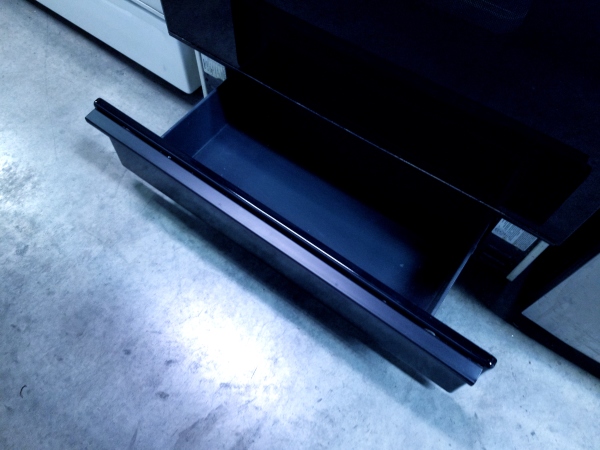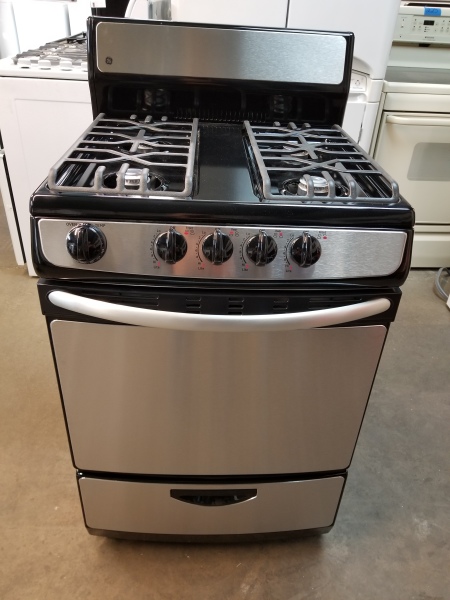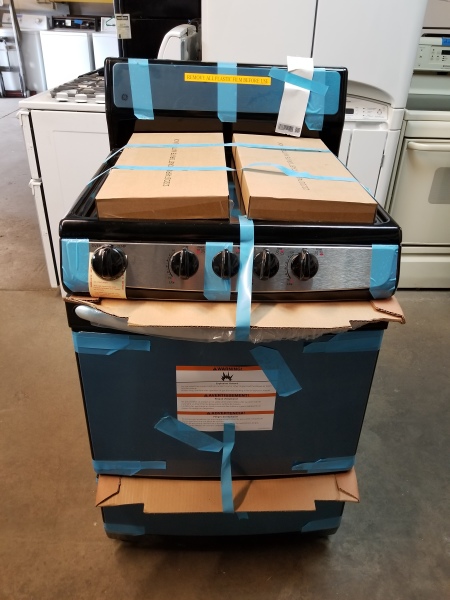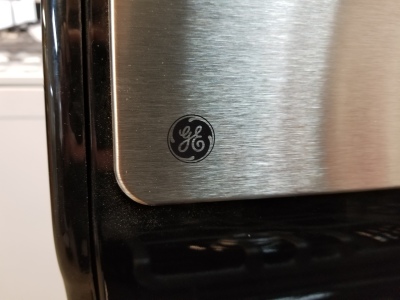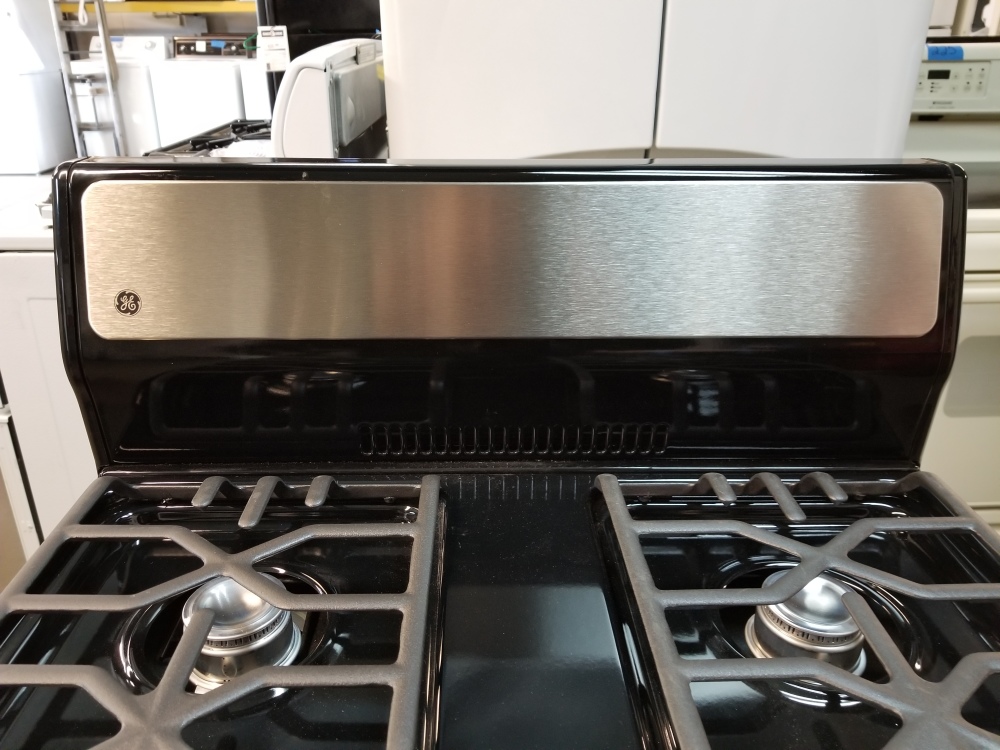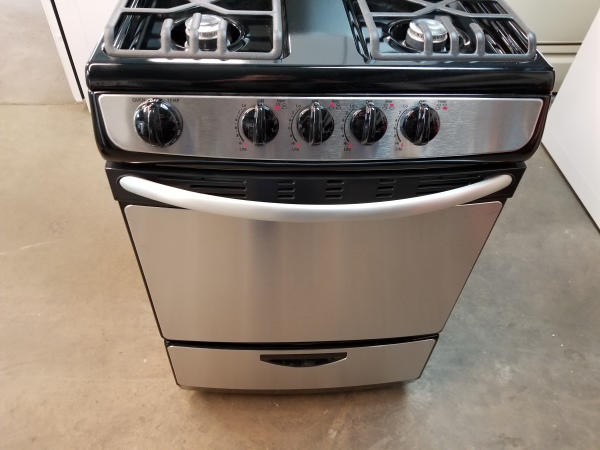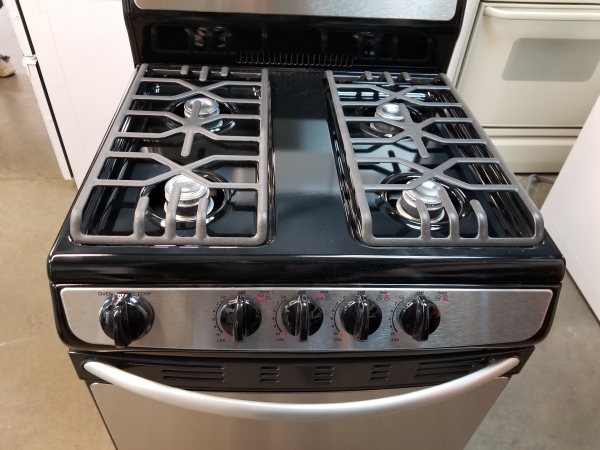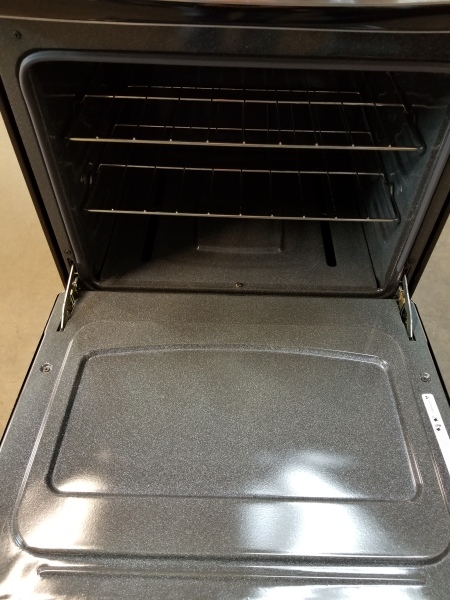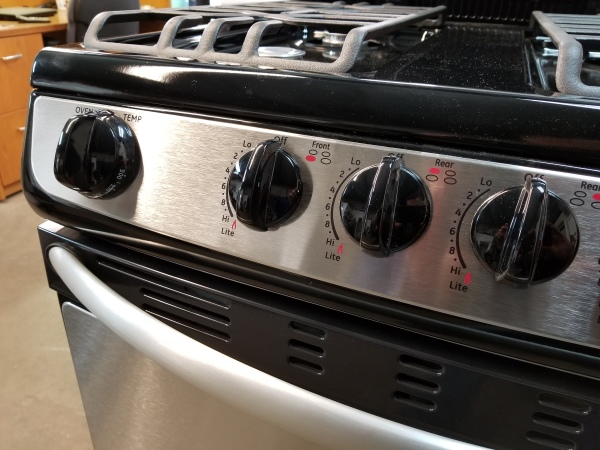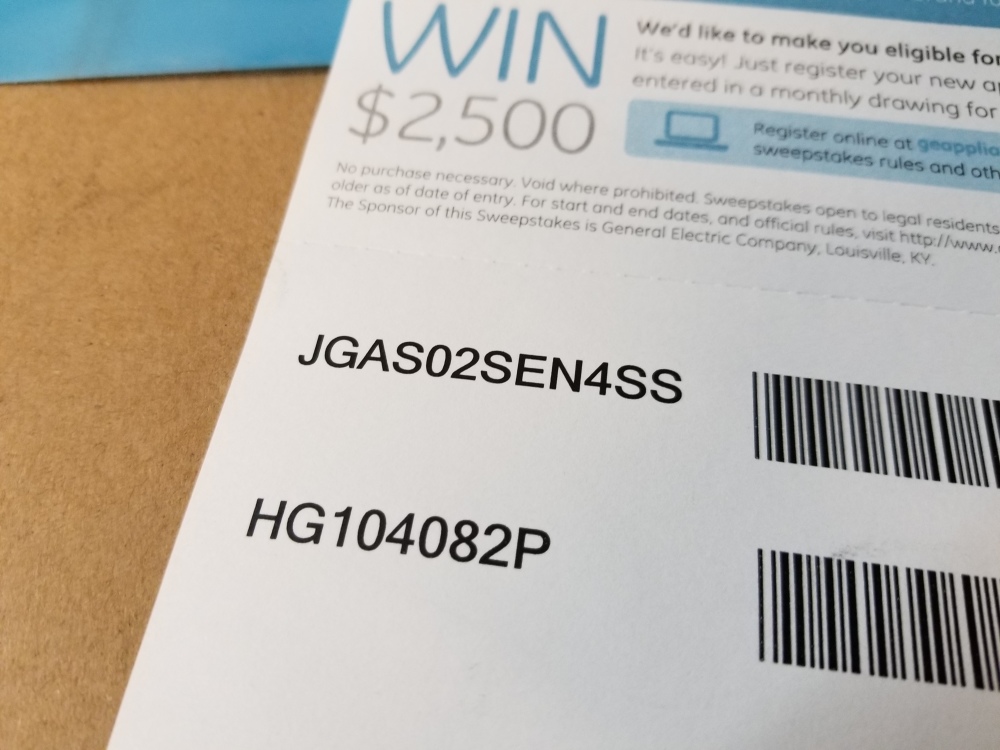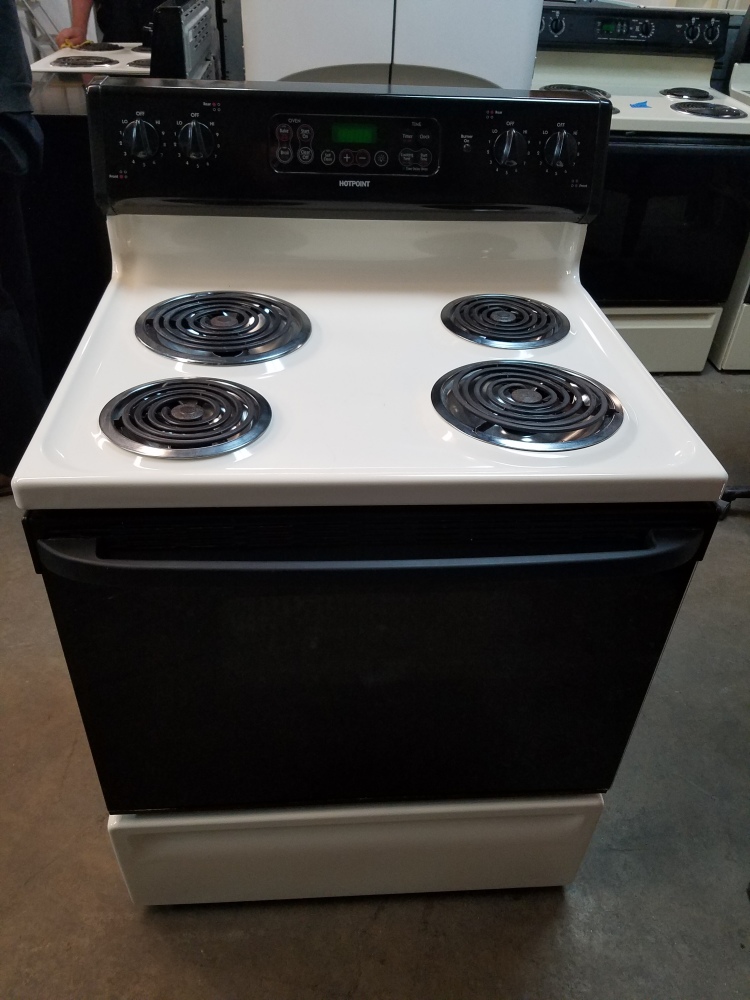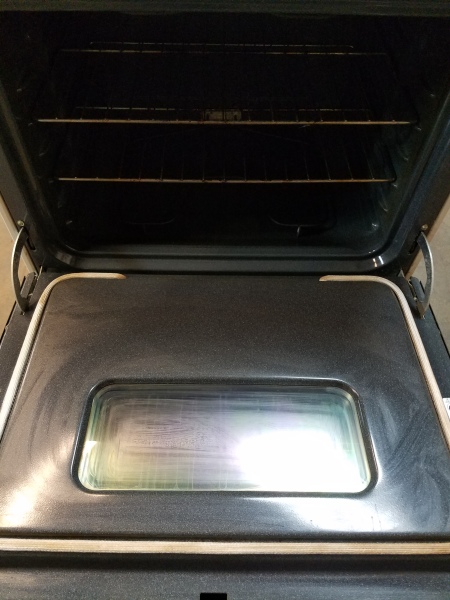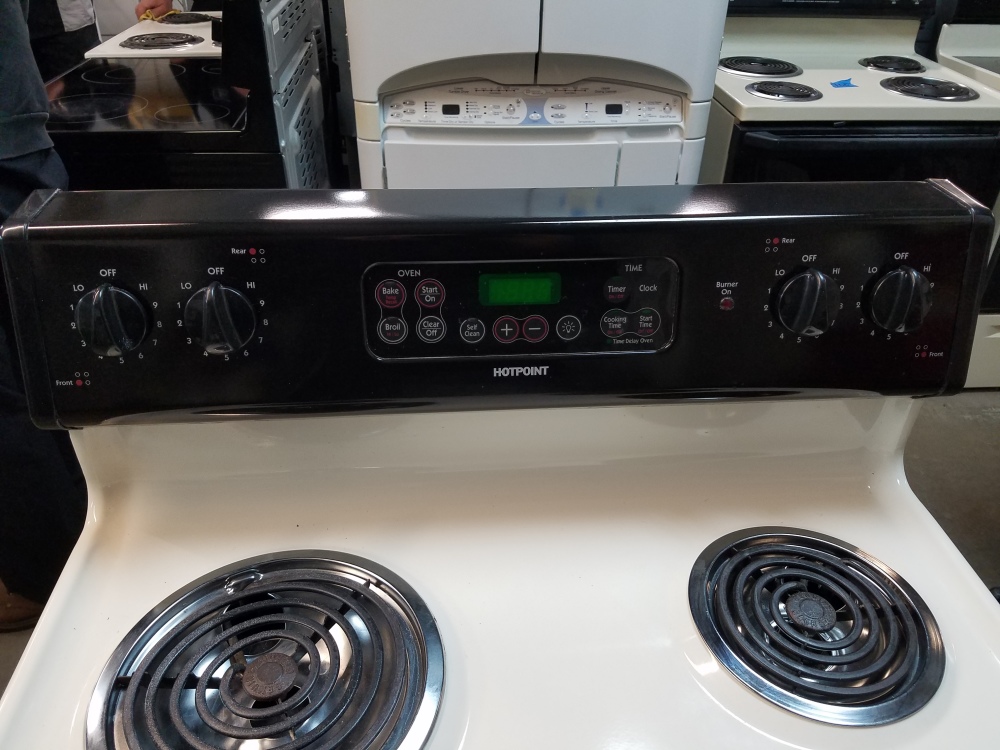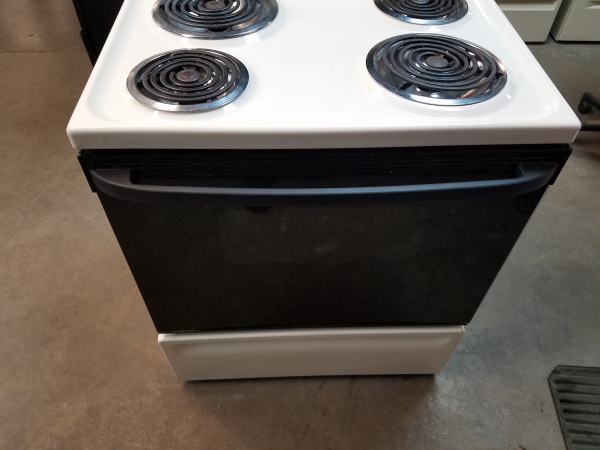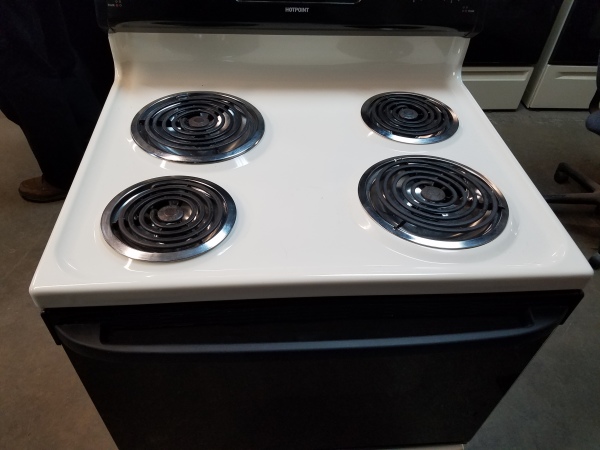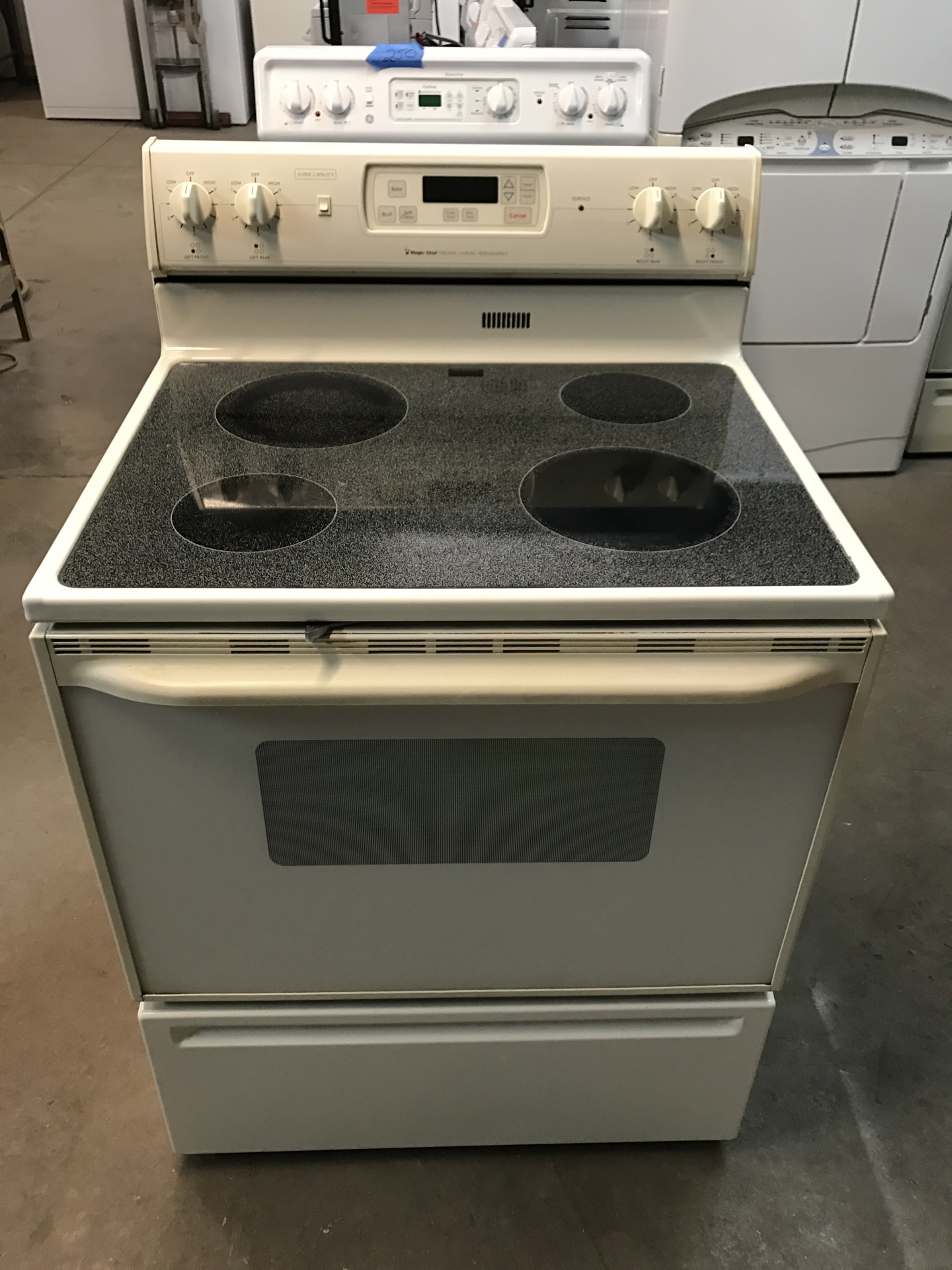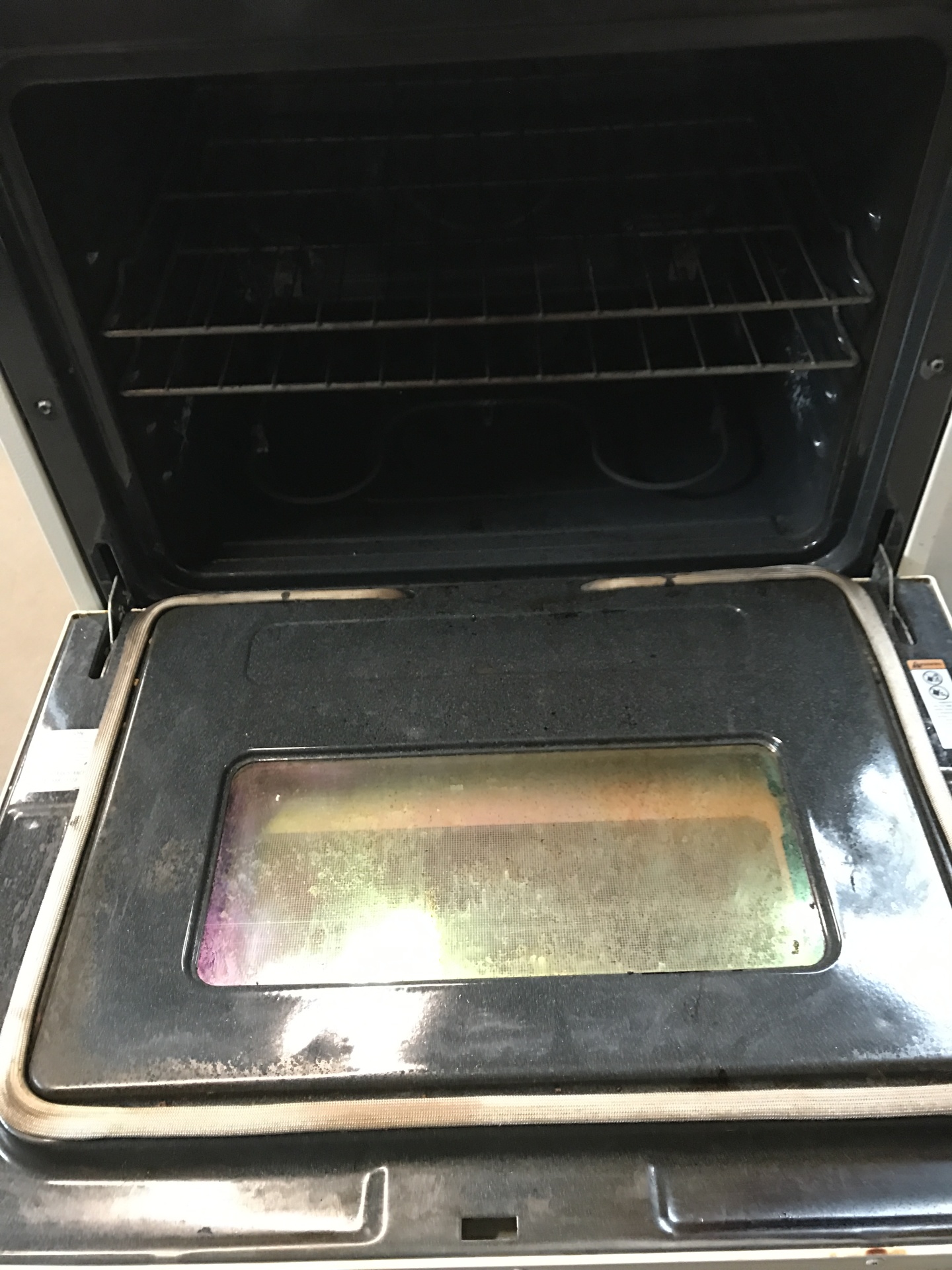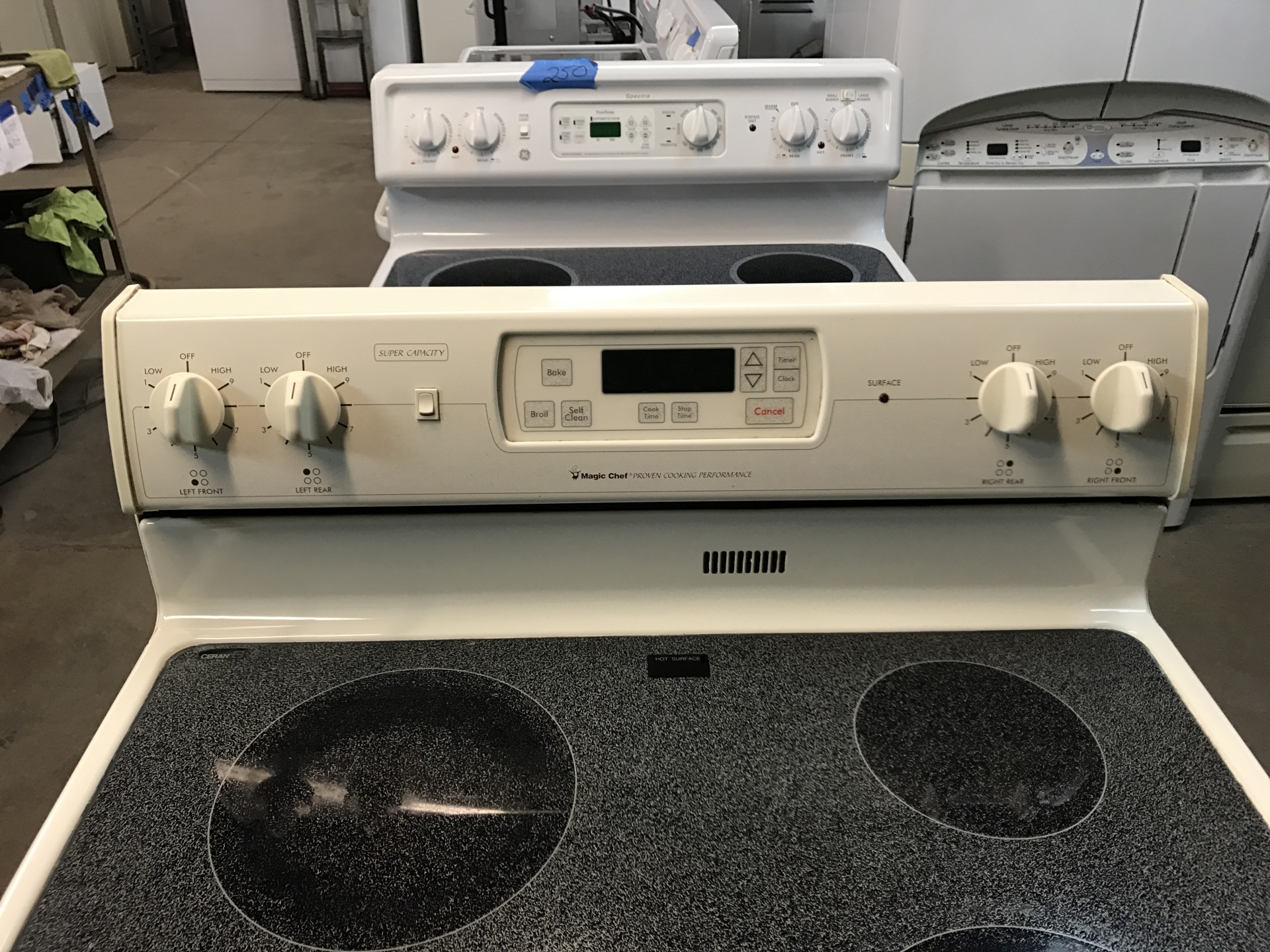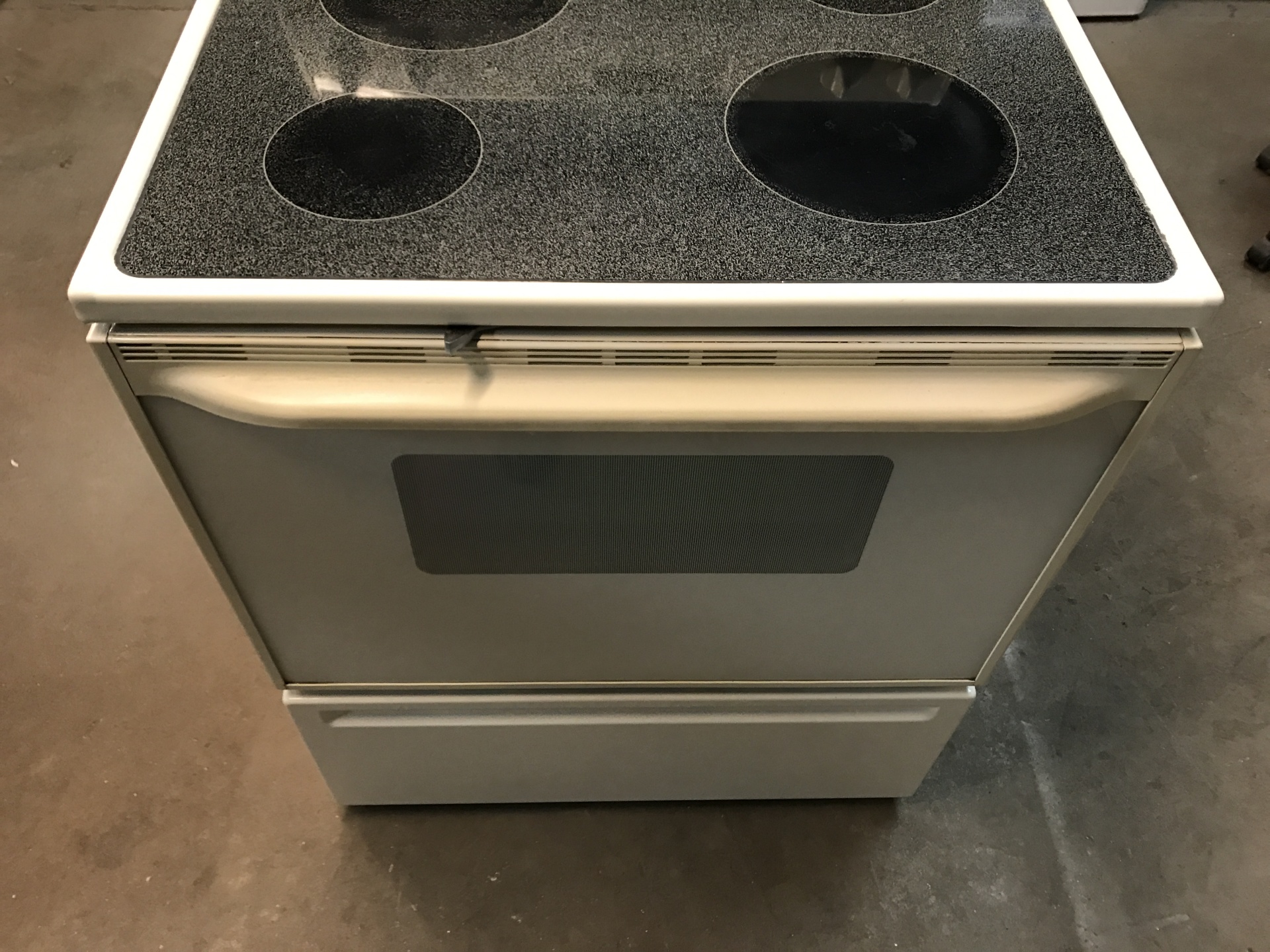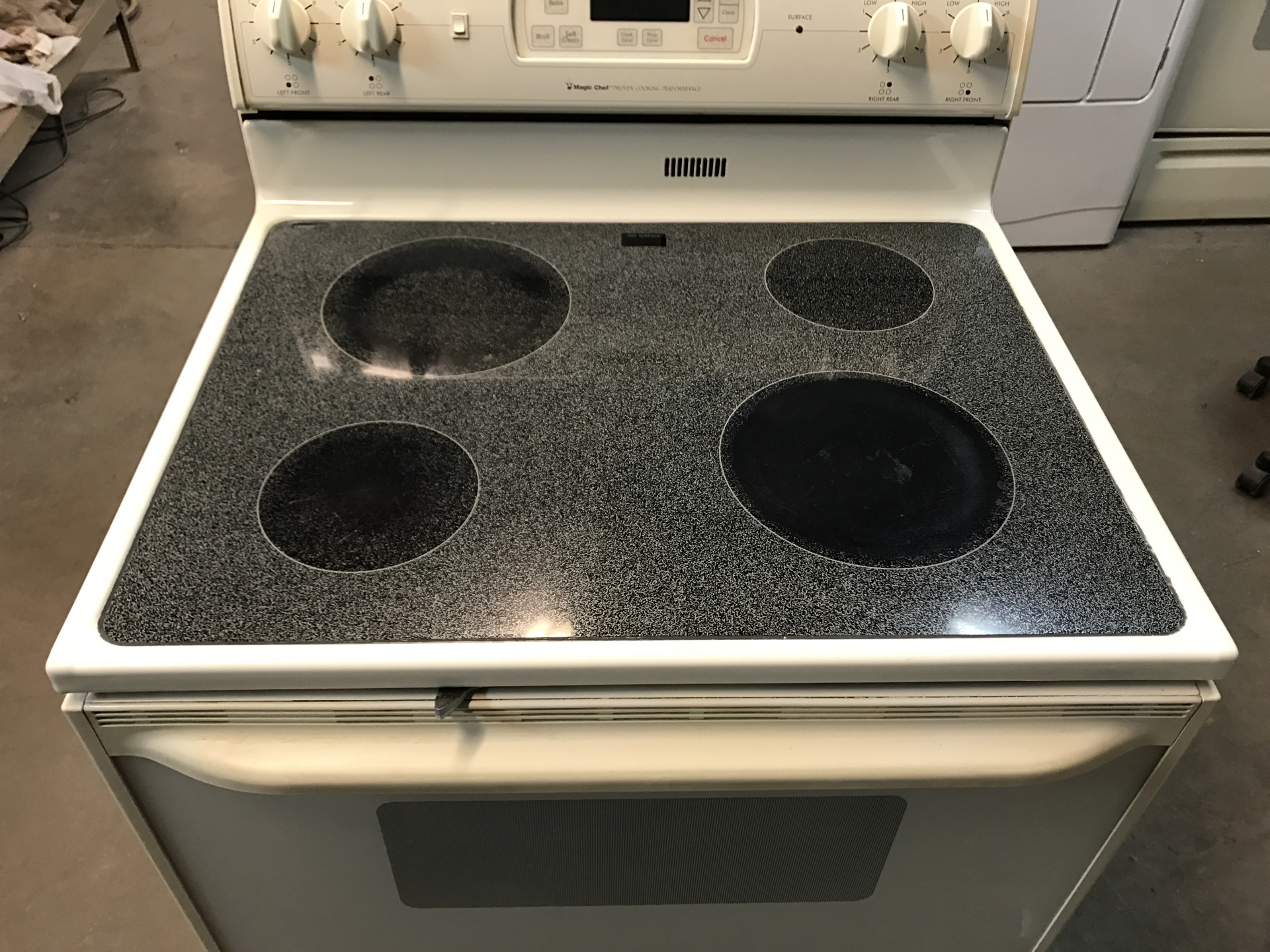 Magic Chef

Self Cleaning

Propane (L.P.)

Gas Range

​(Black/Almond))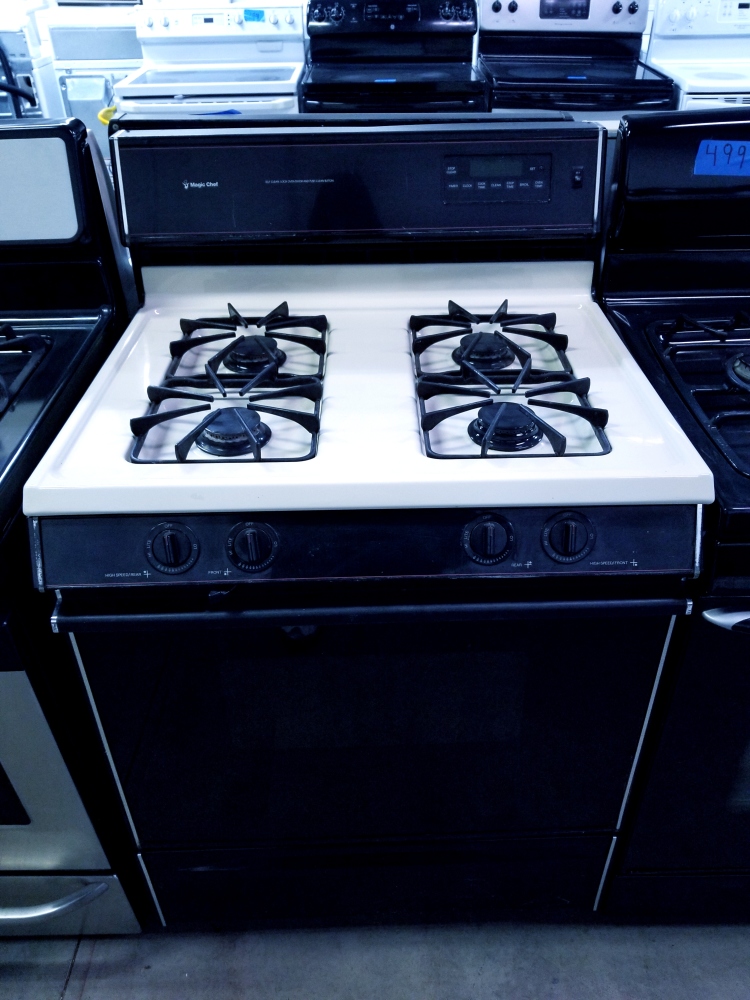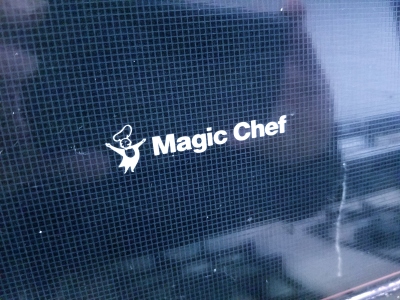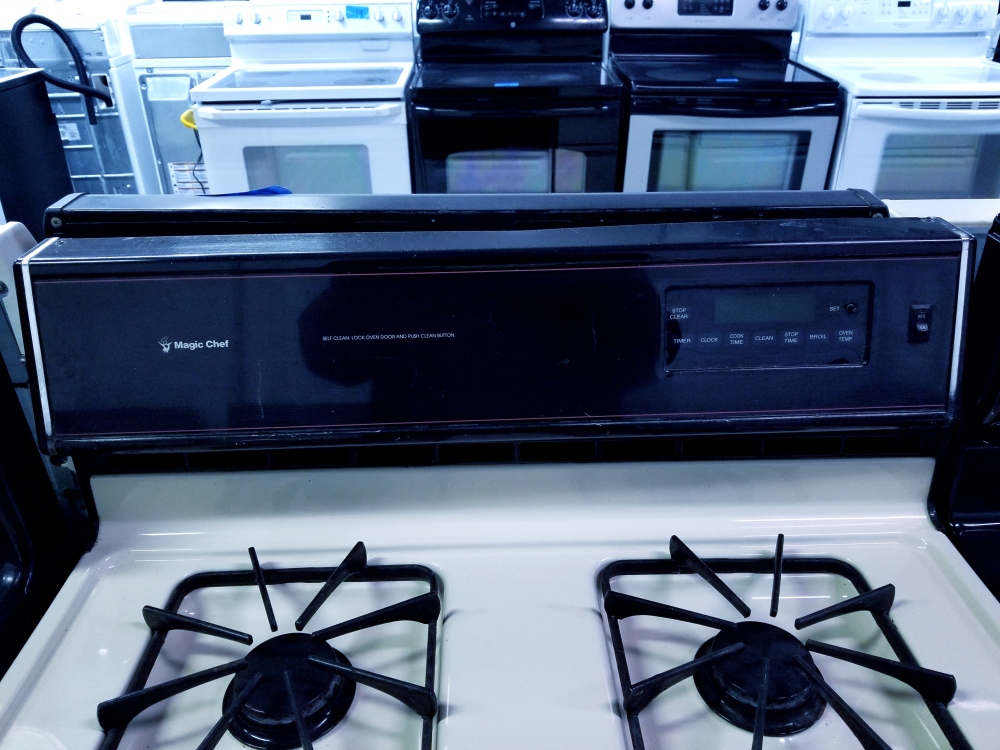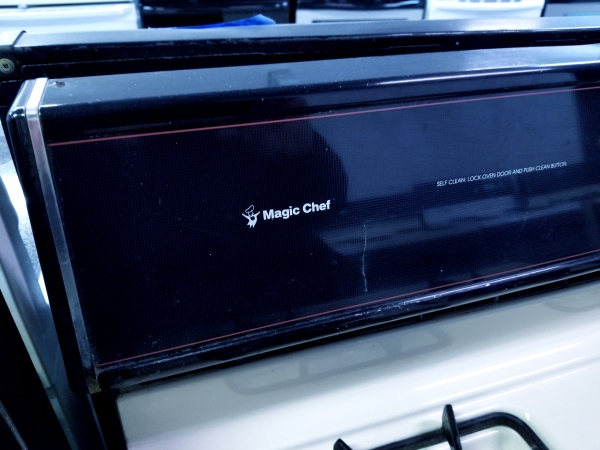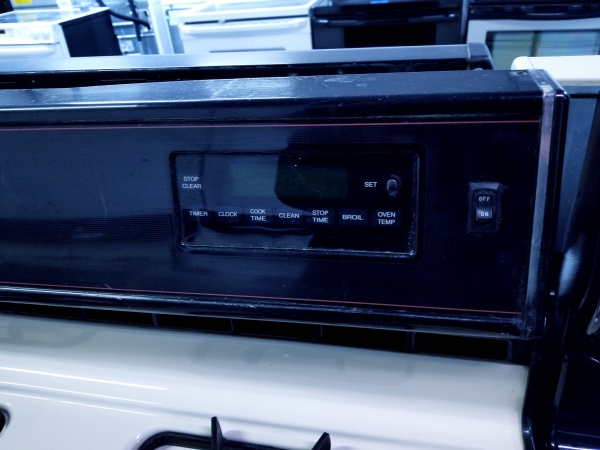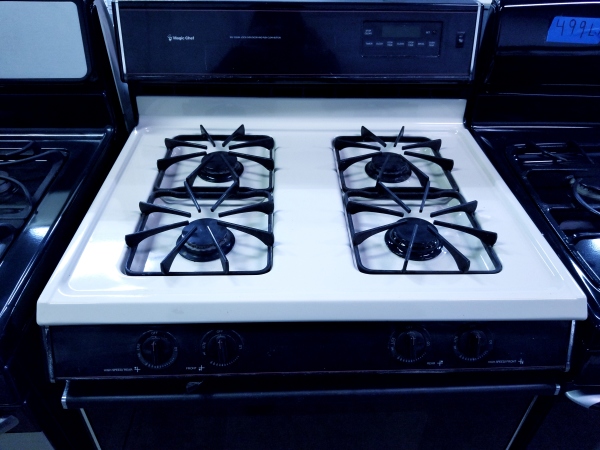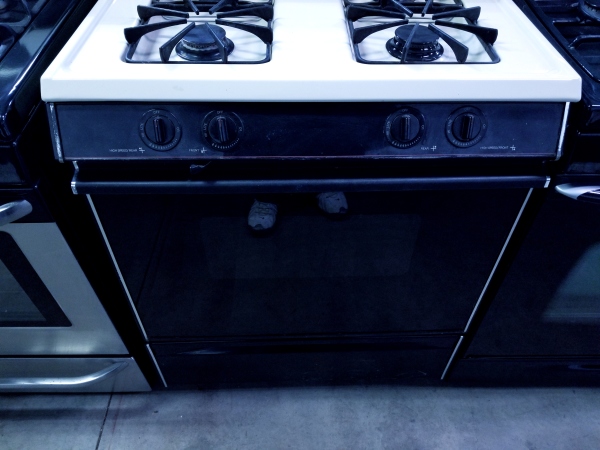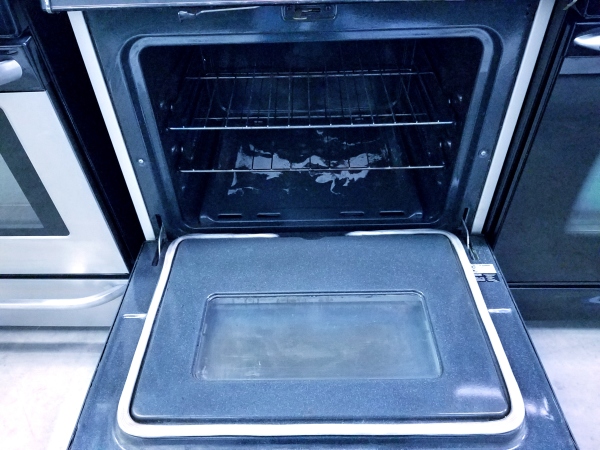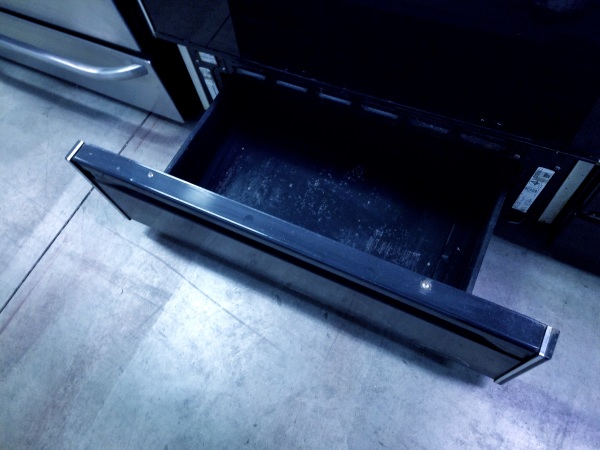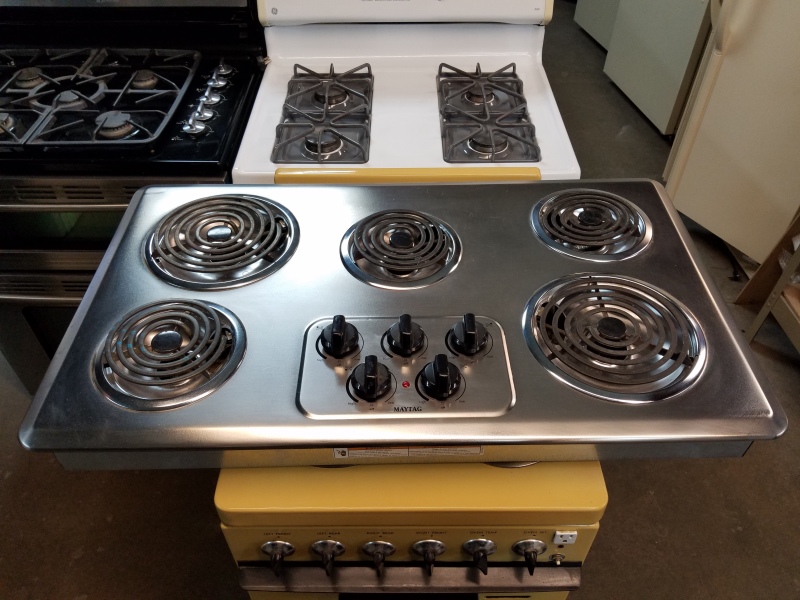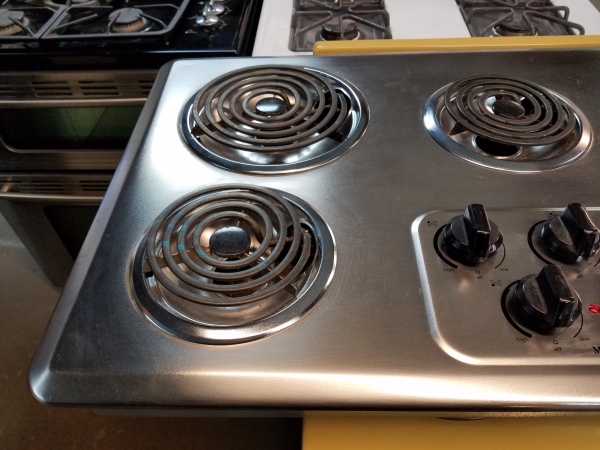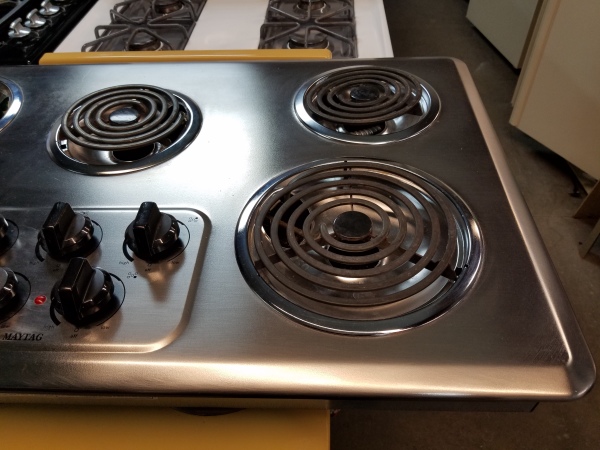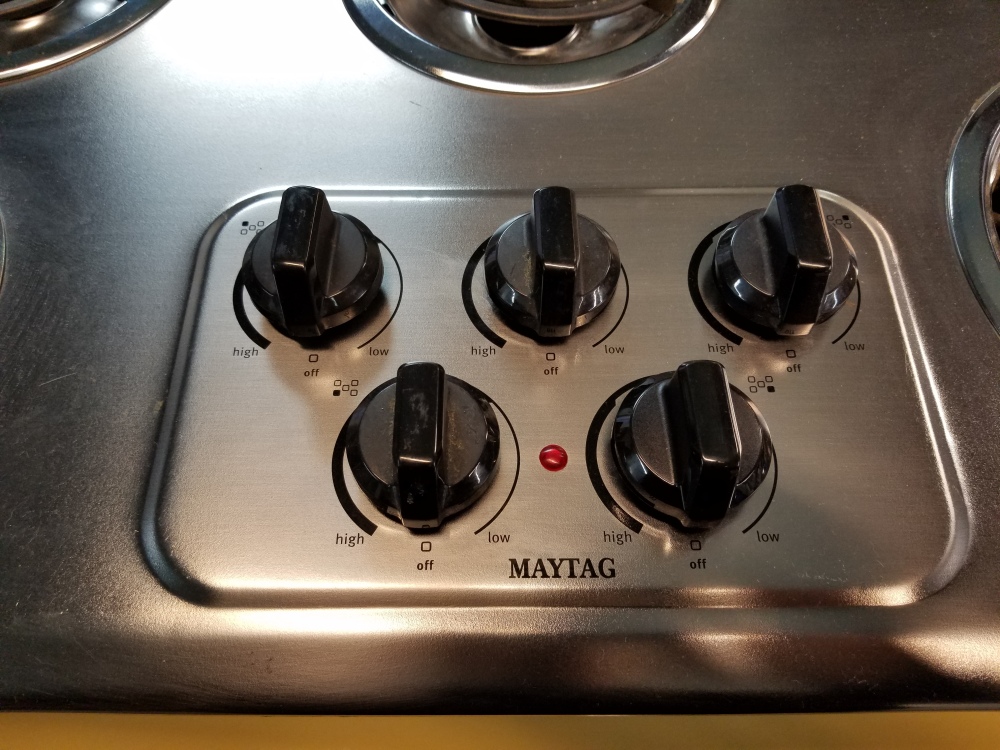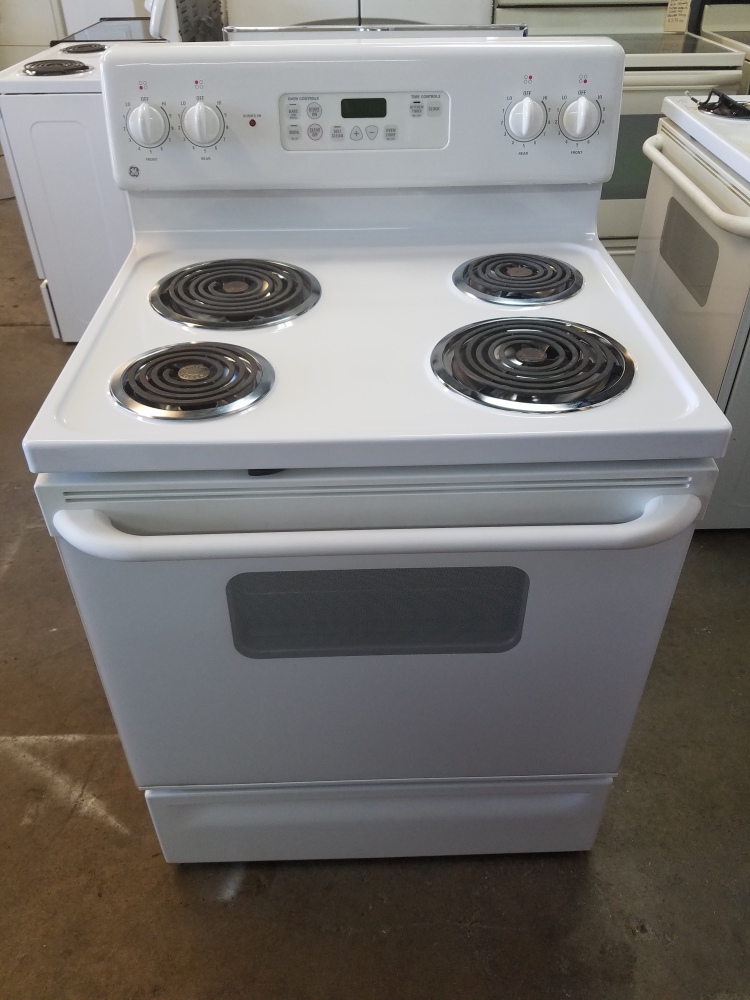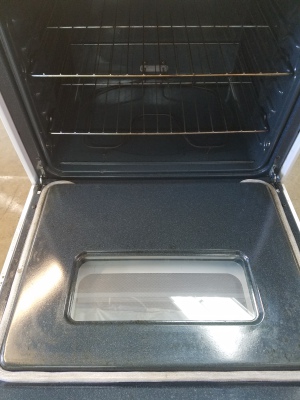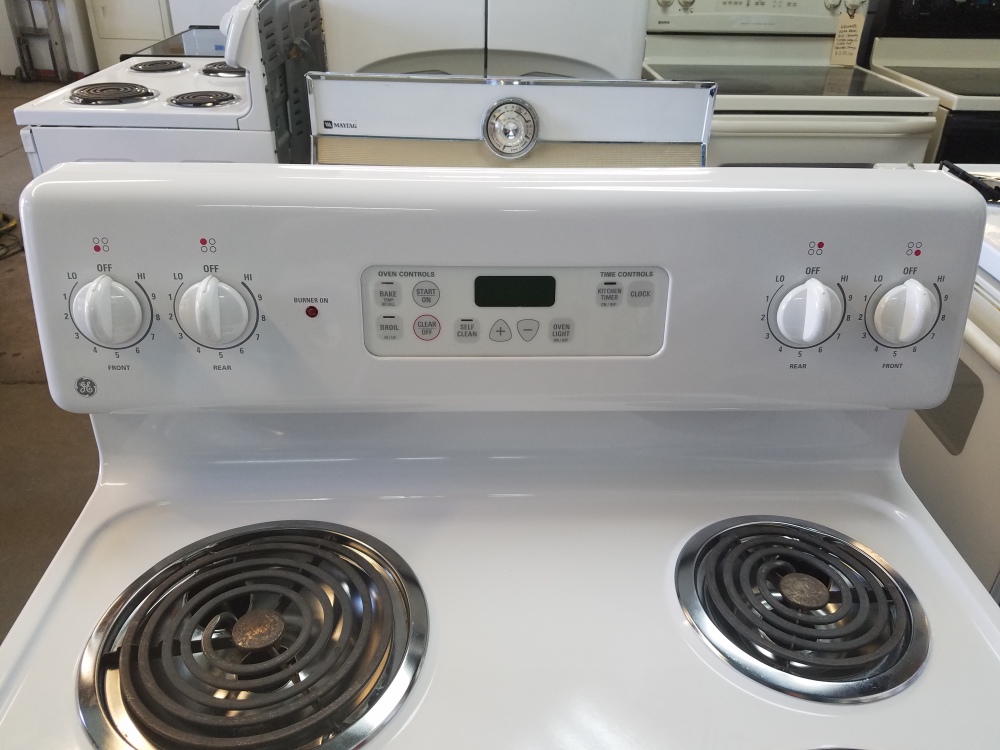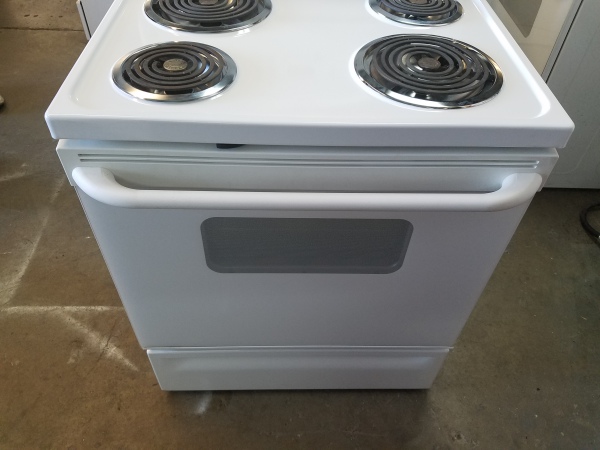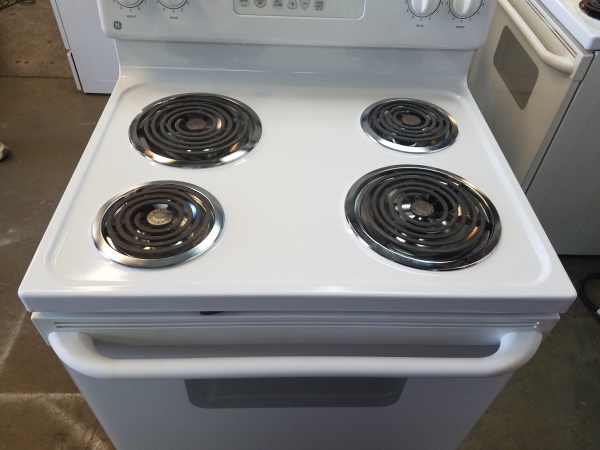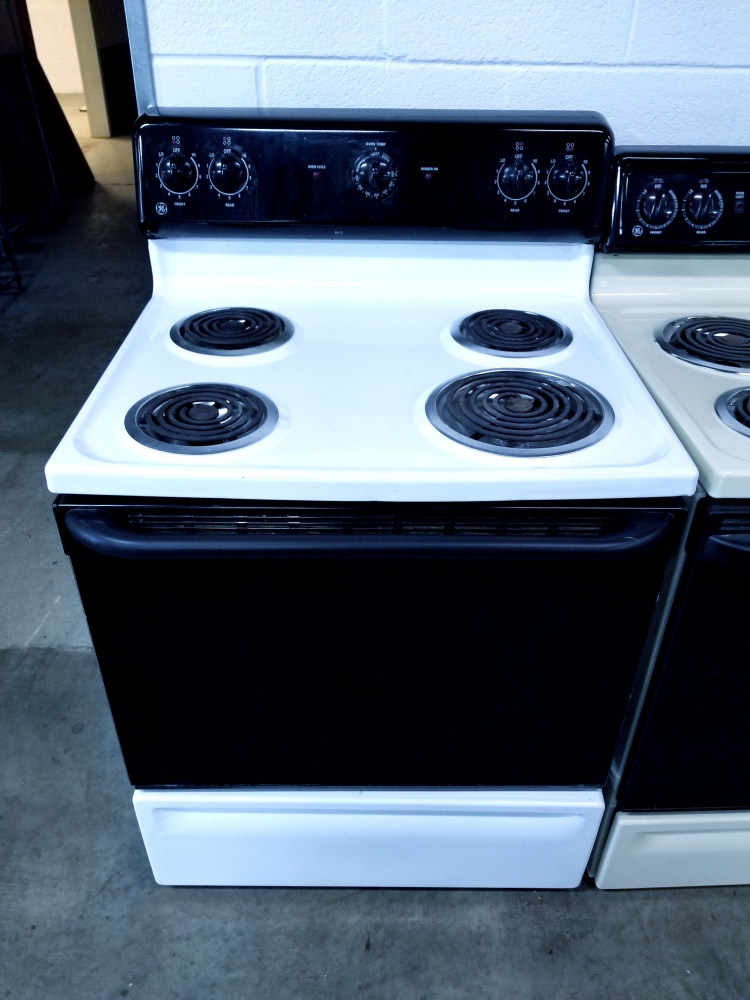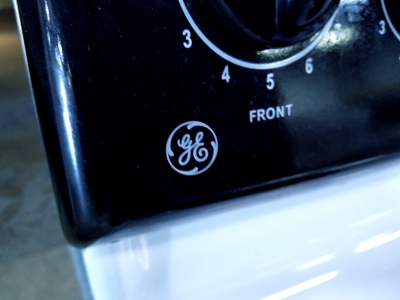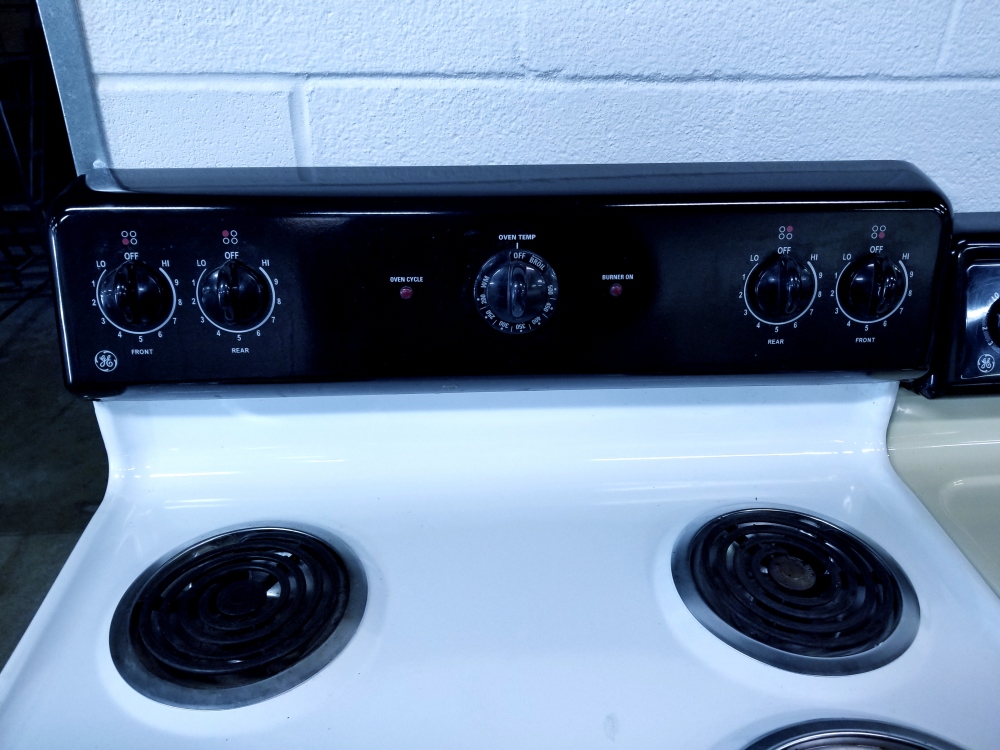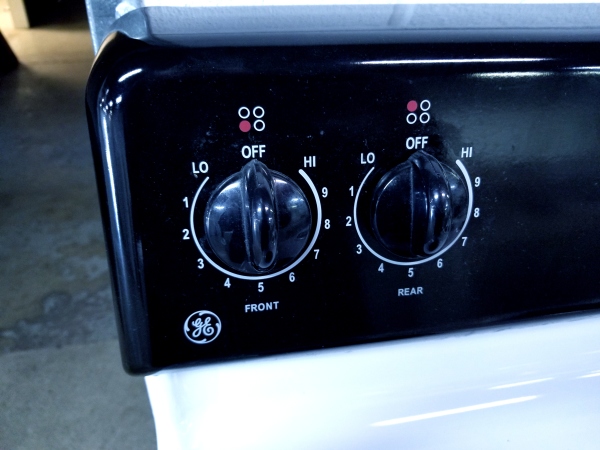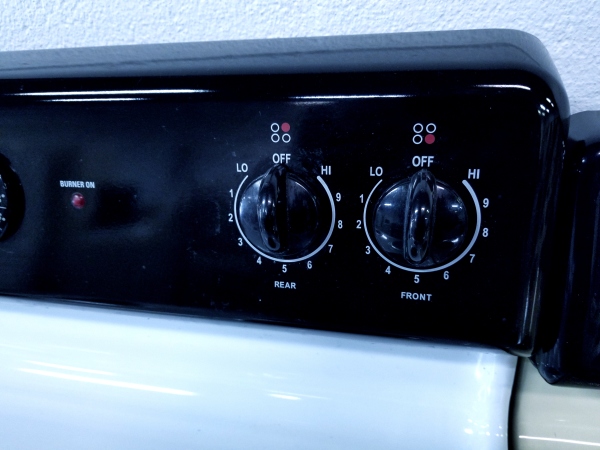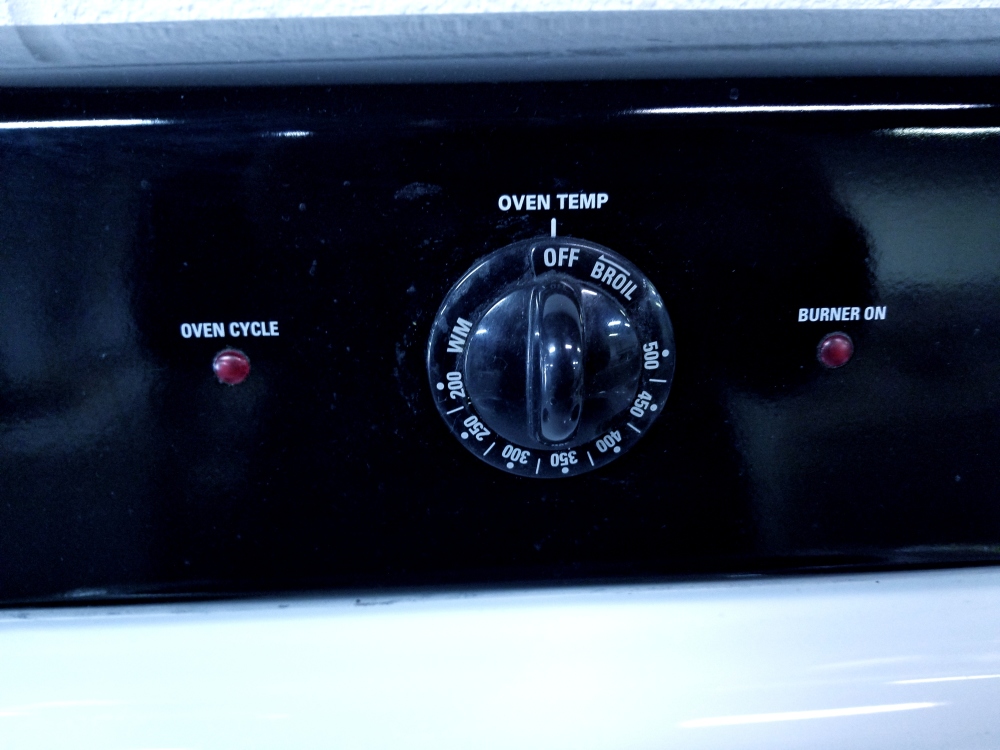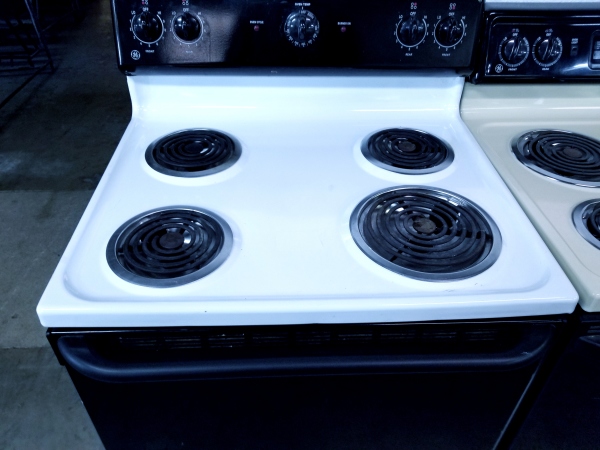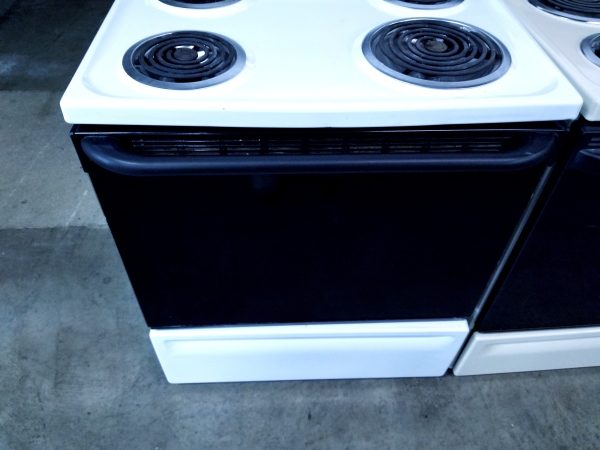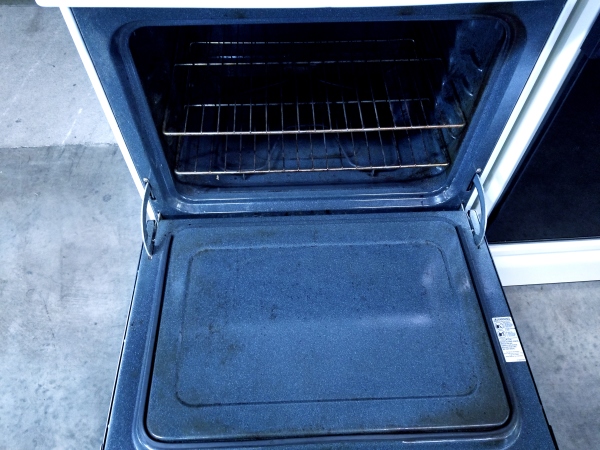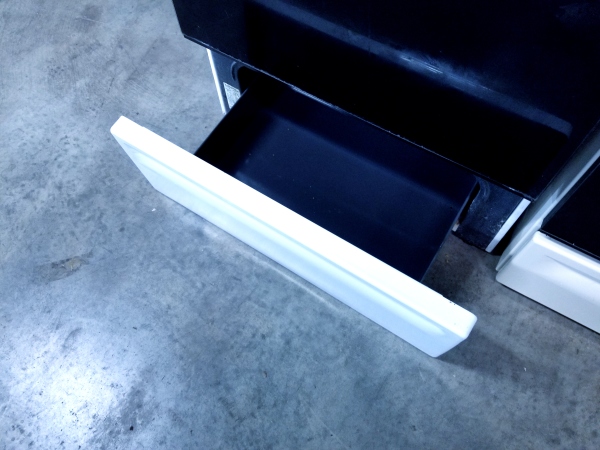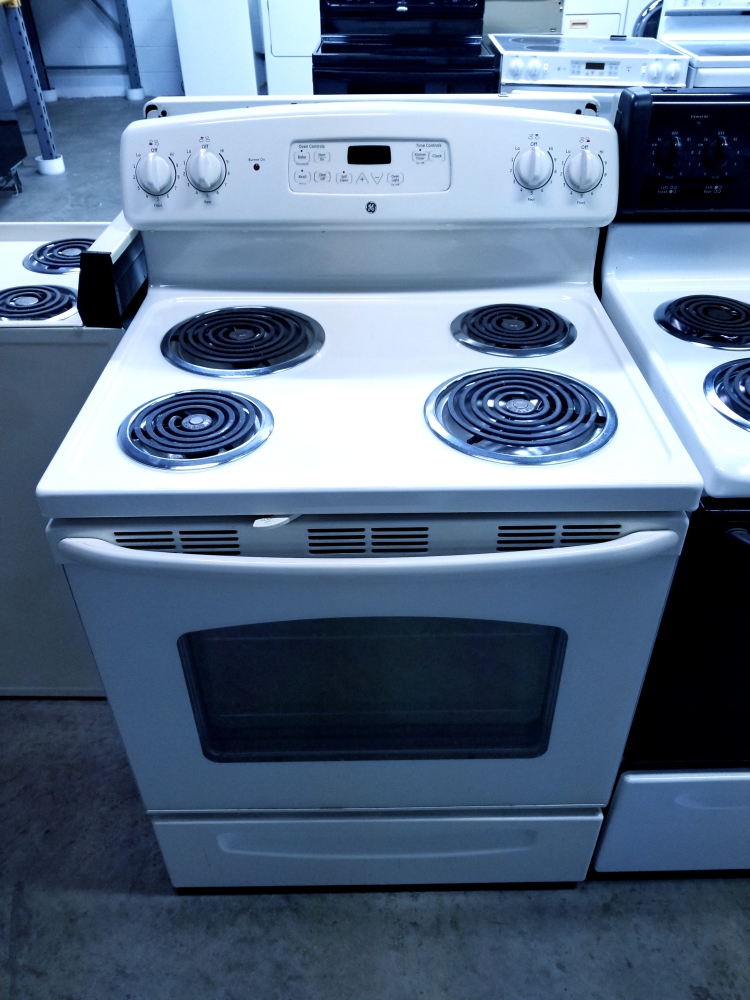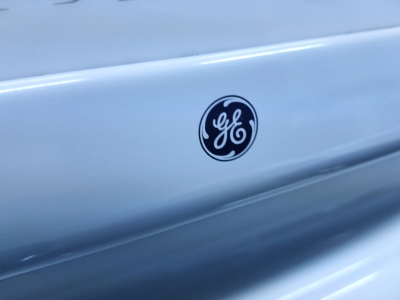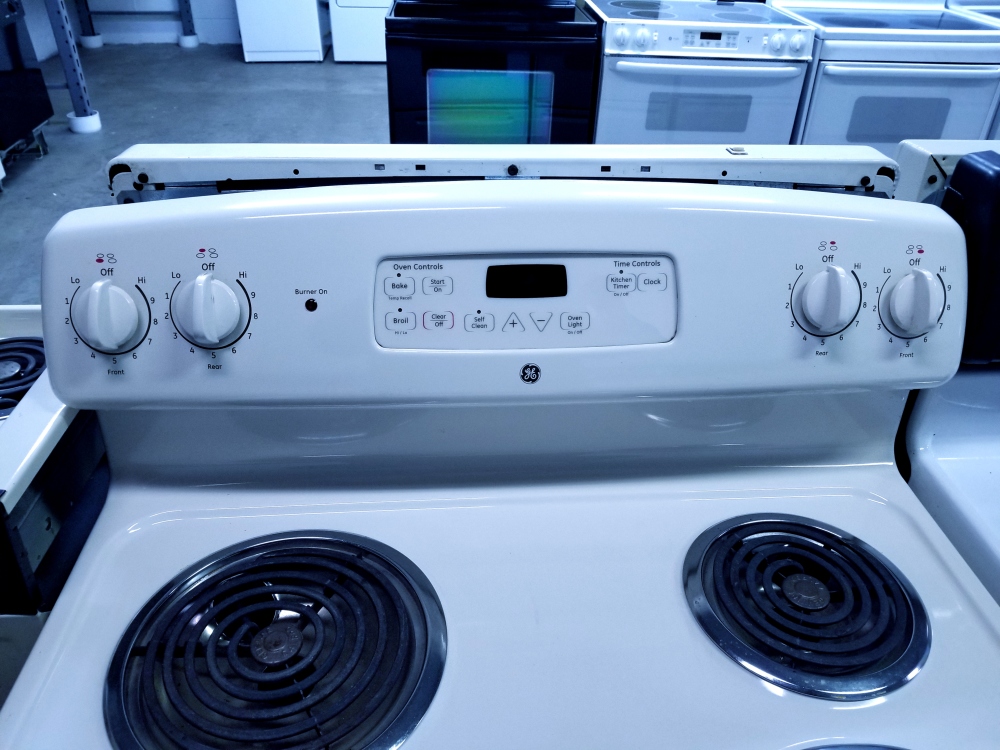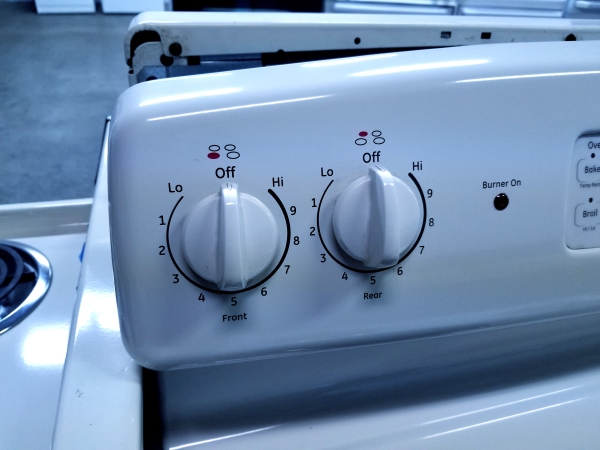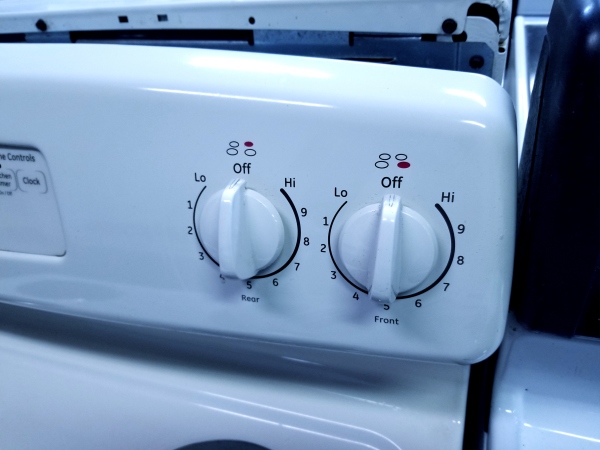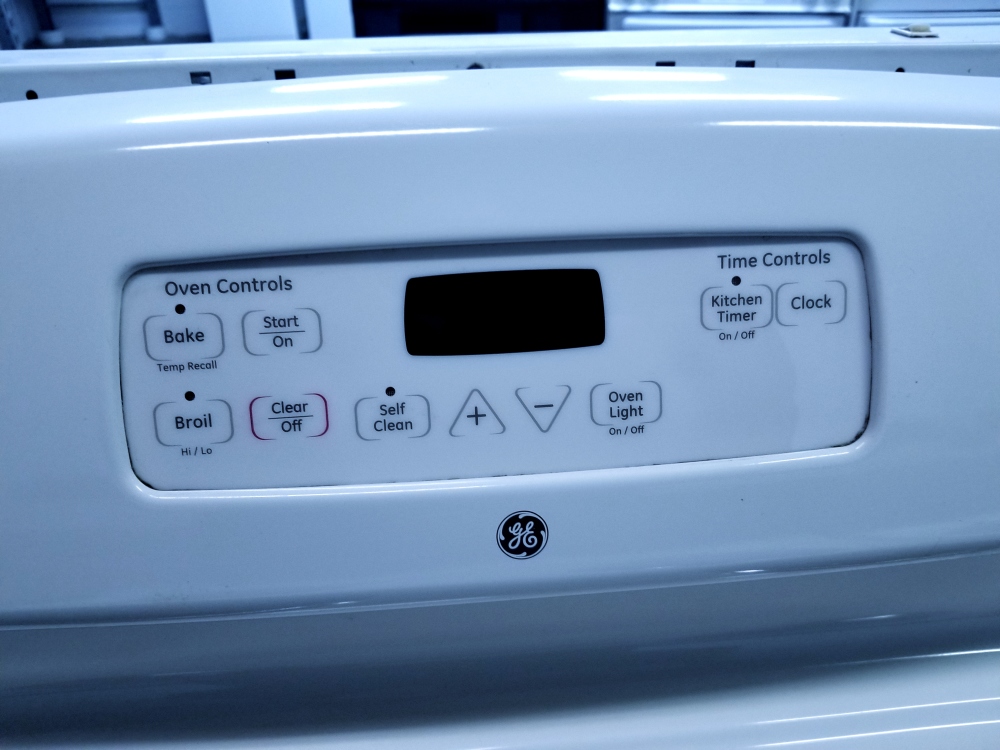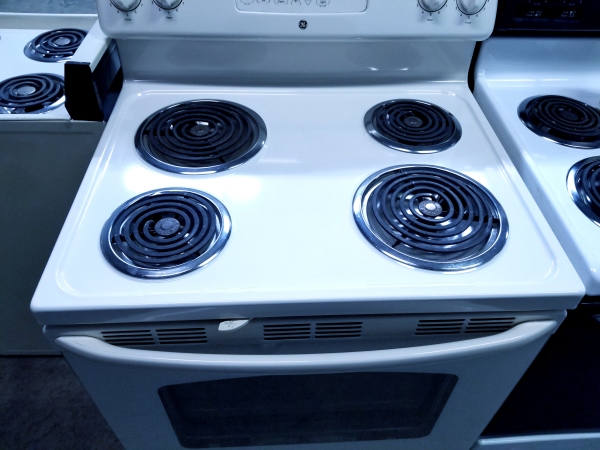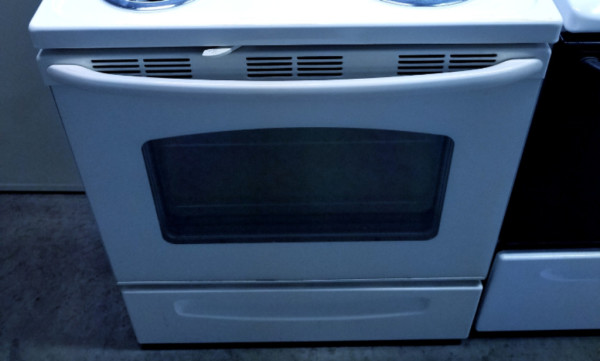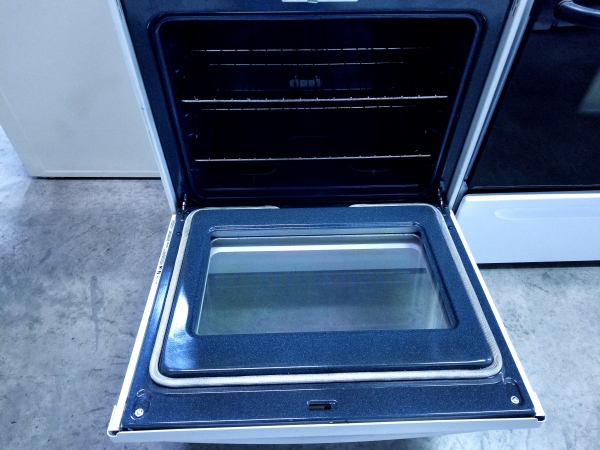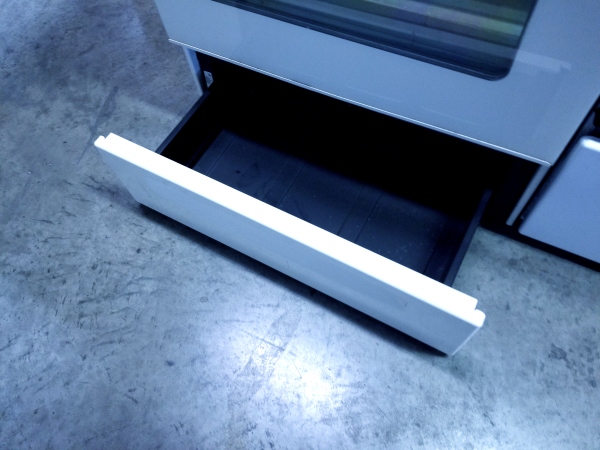 Whirlpool Super Capacity 465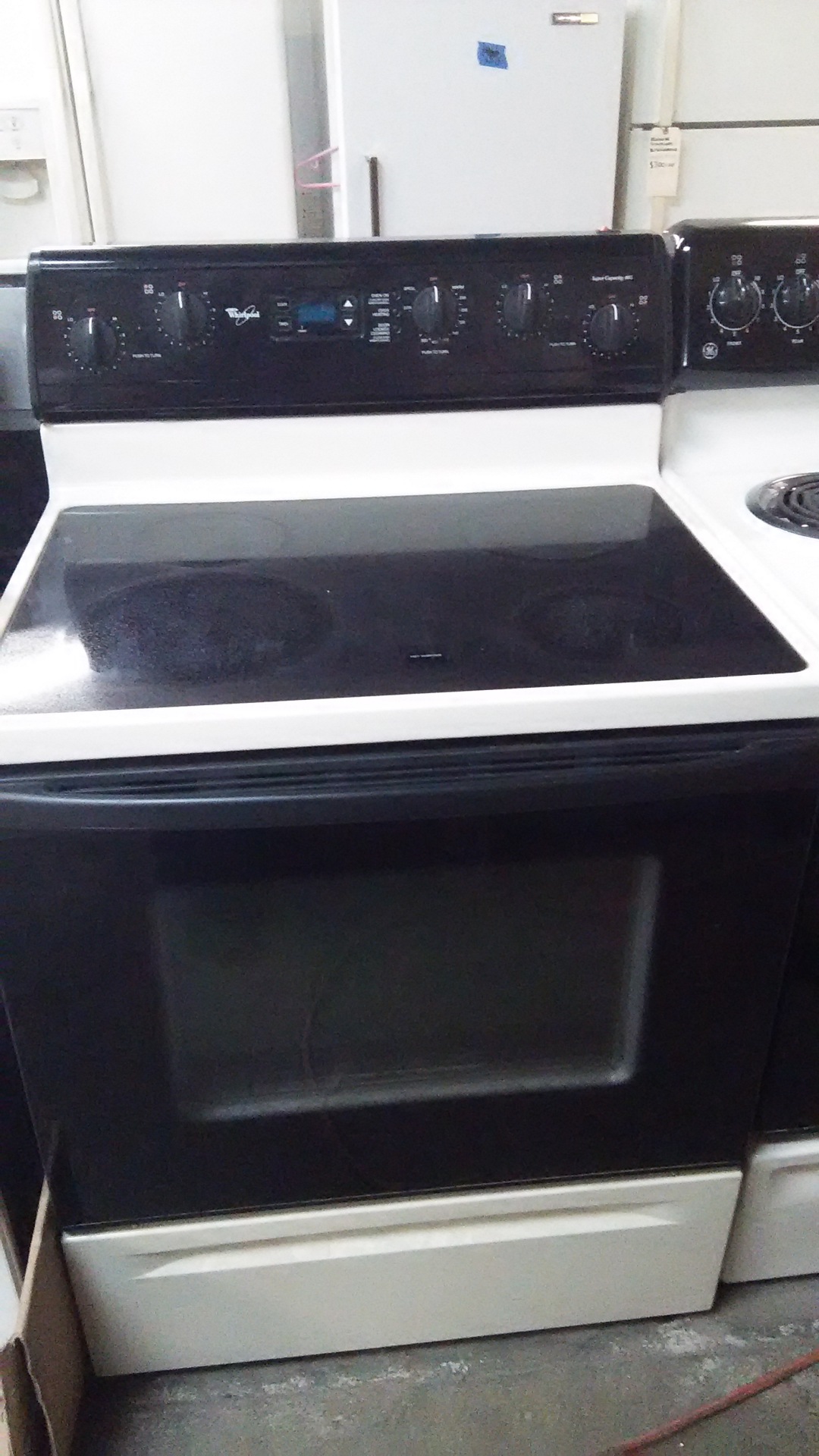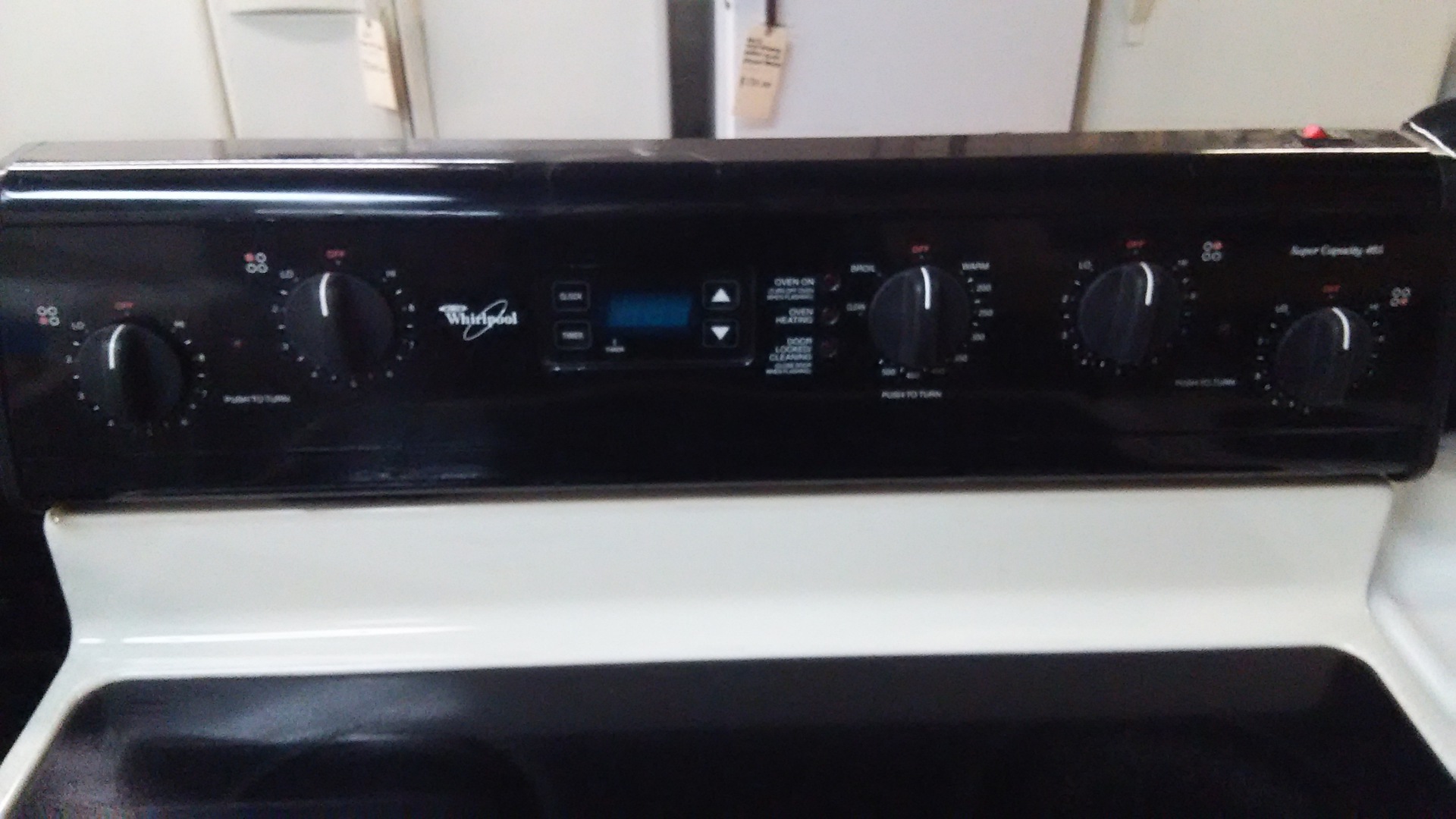 An excellent model from one of the best brand names available.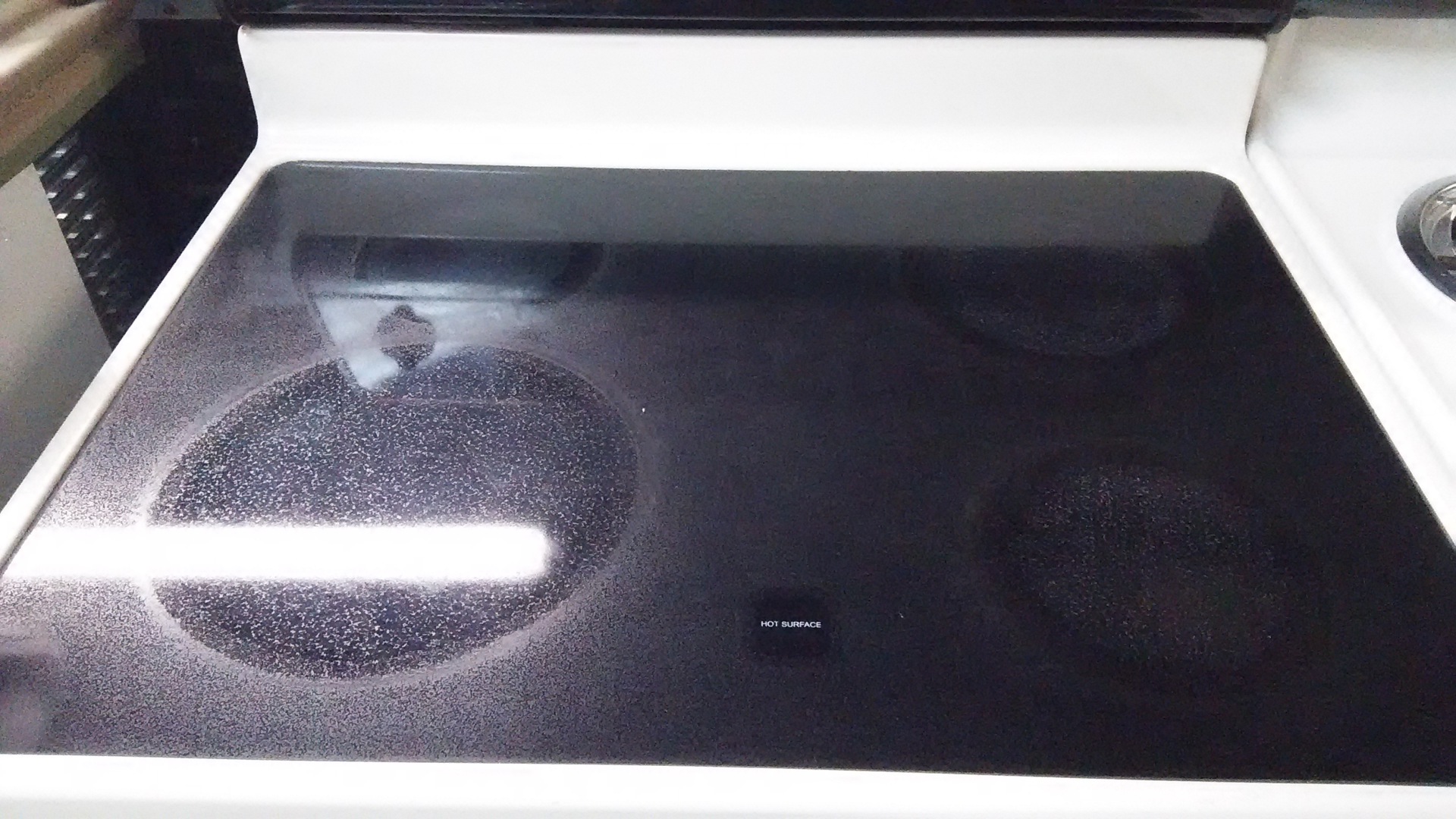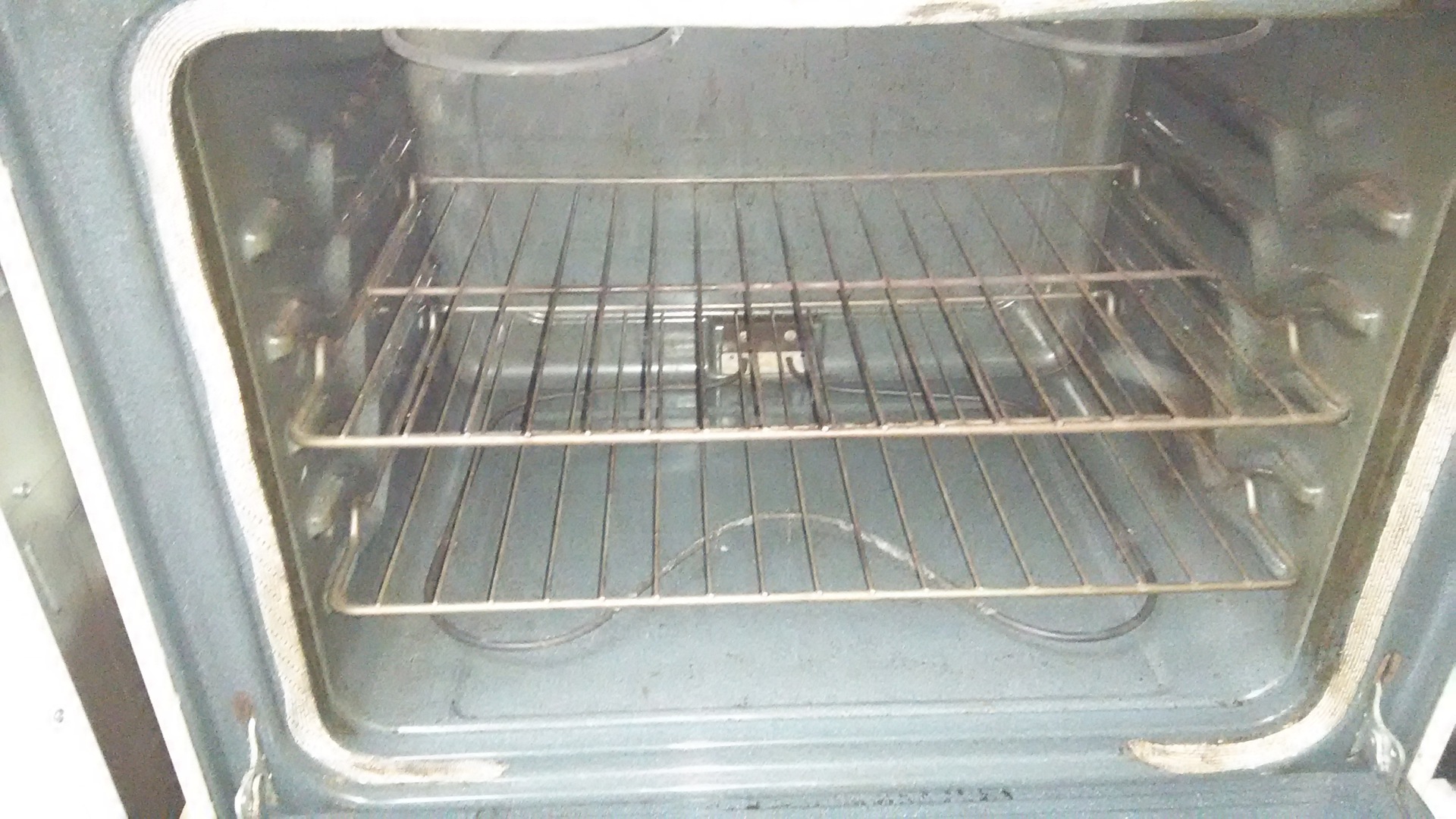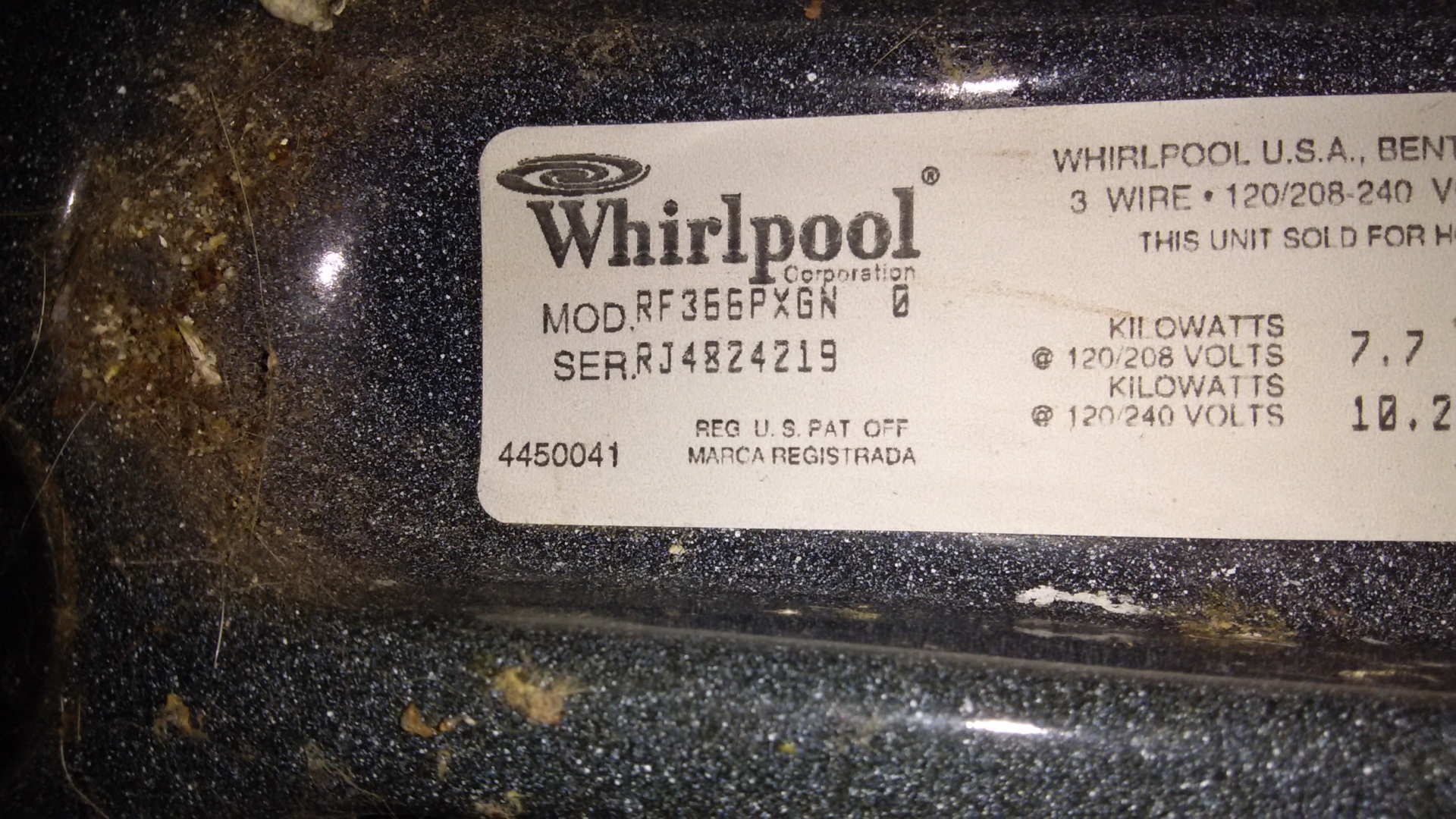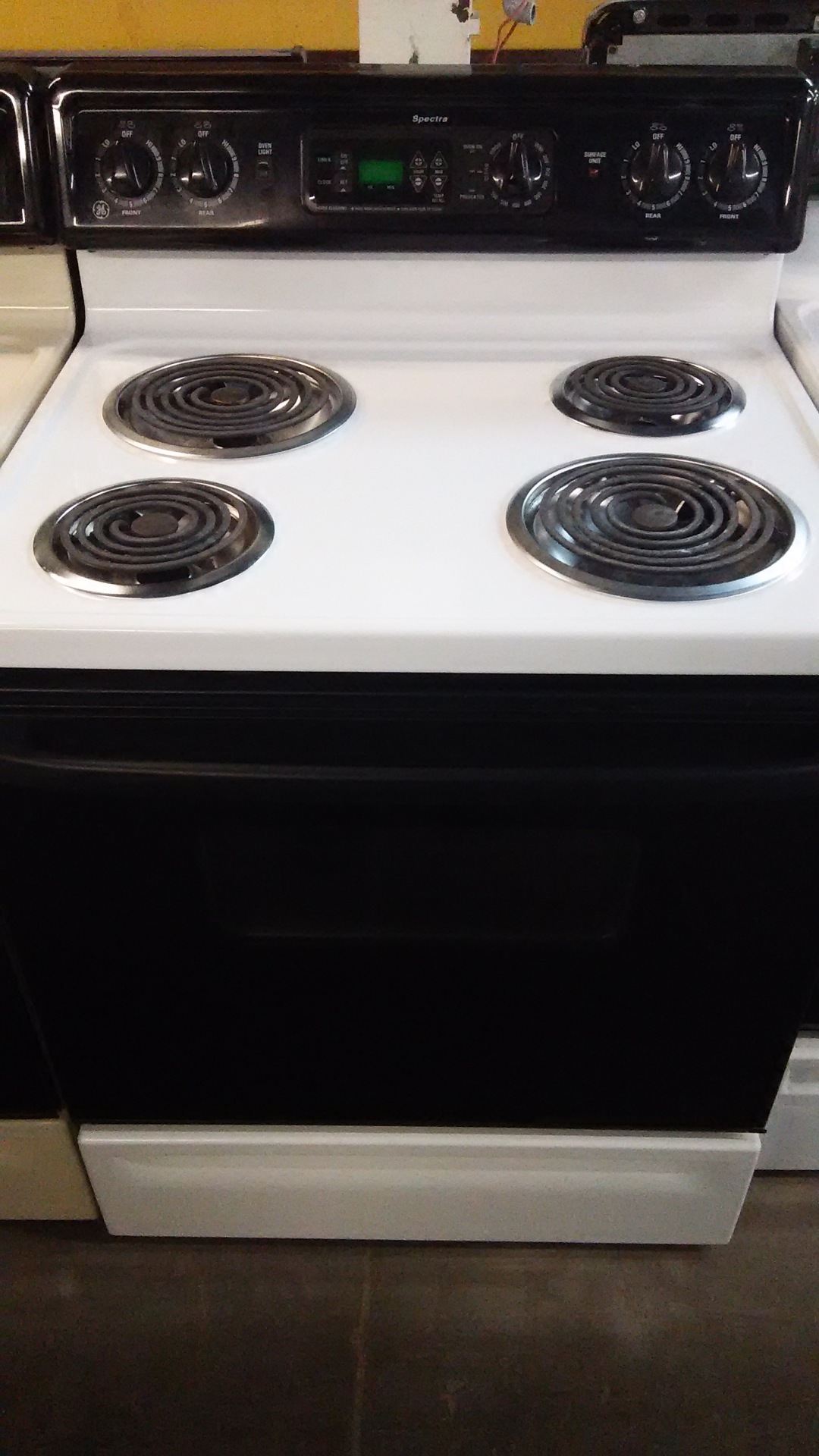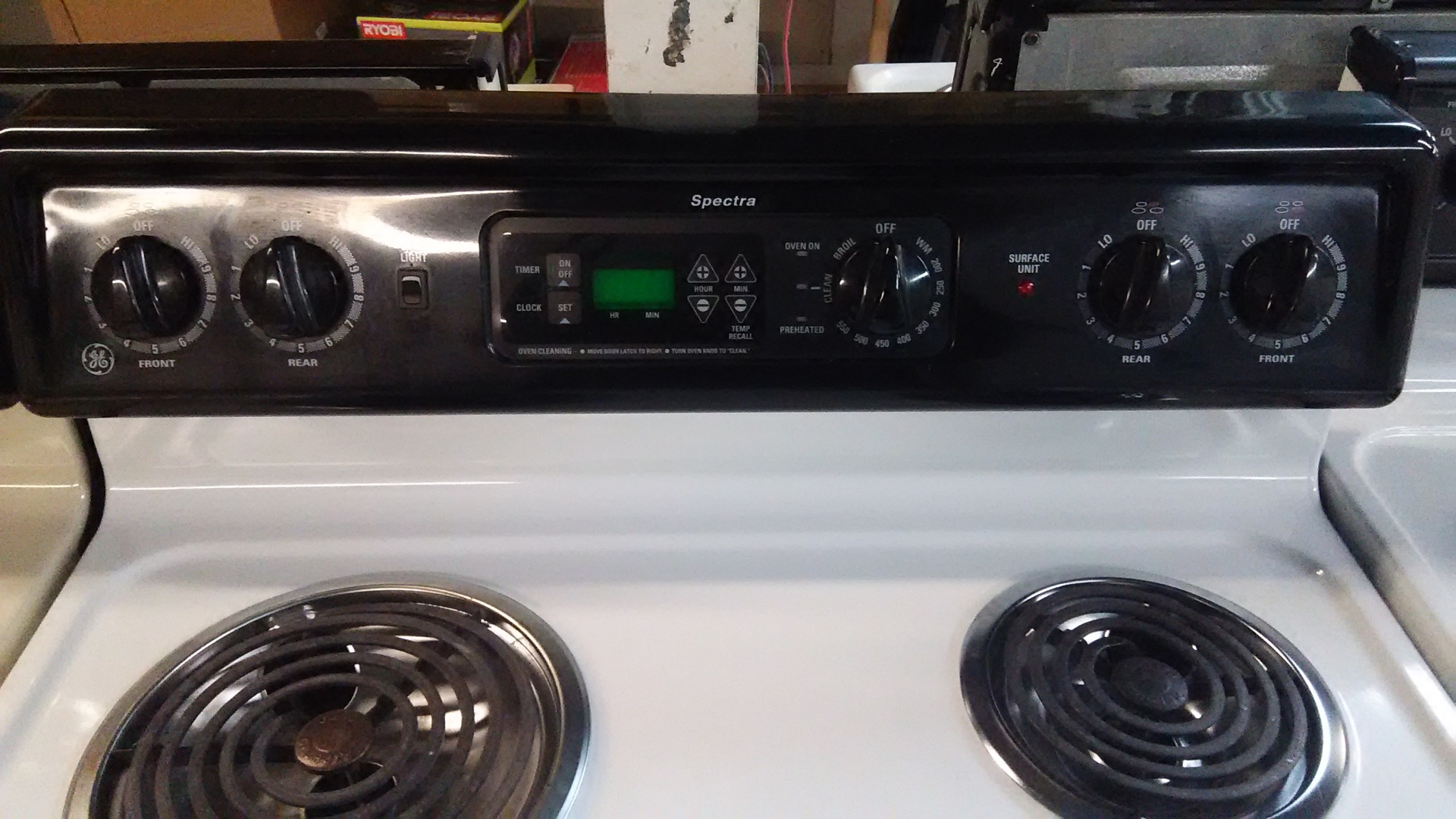 An attractive, powerful, self-cleaning electric range.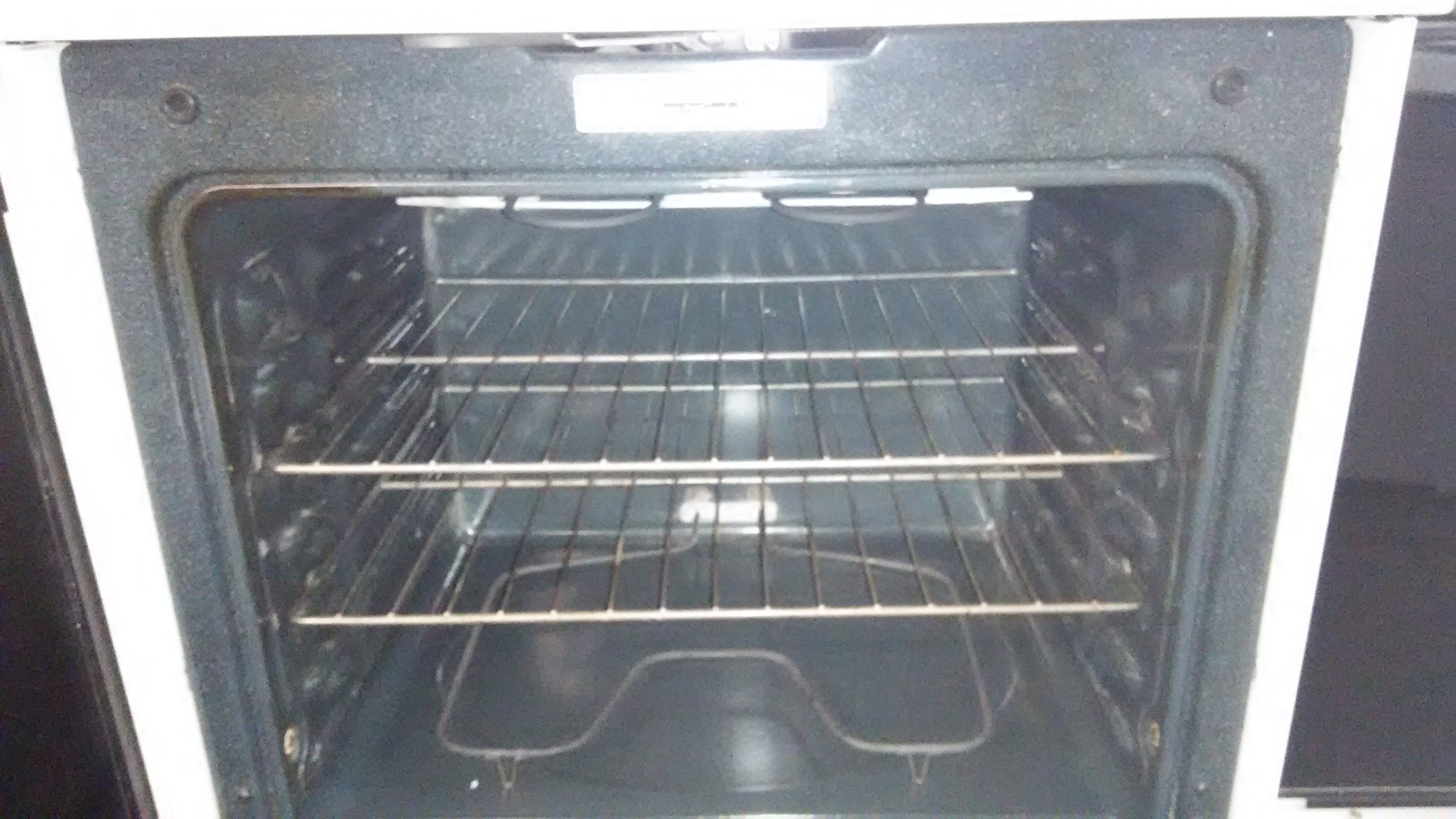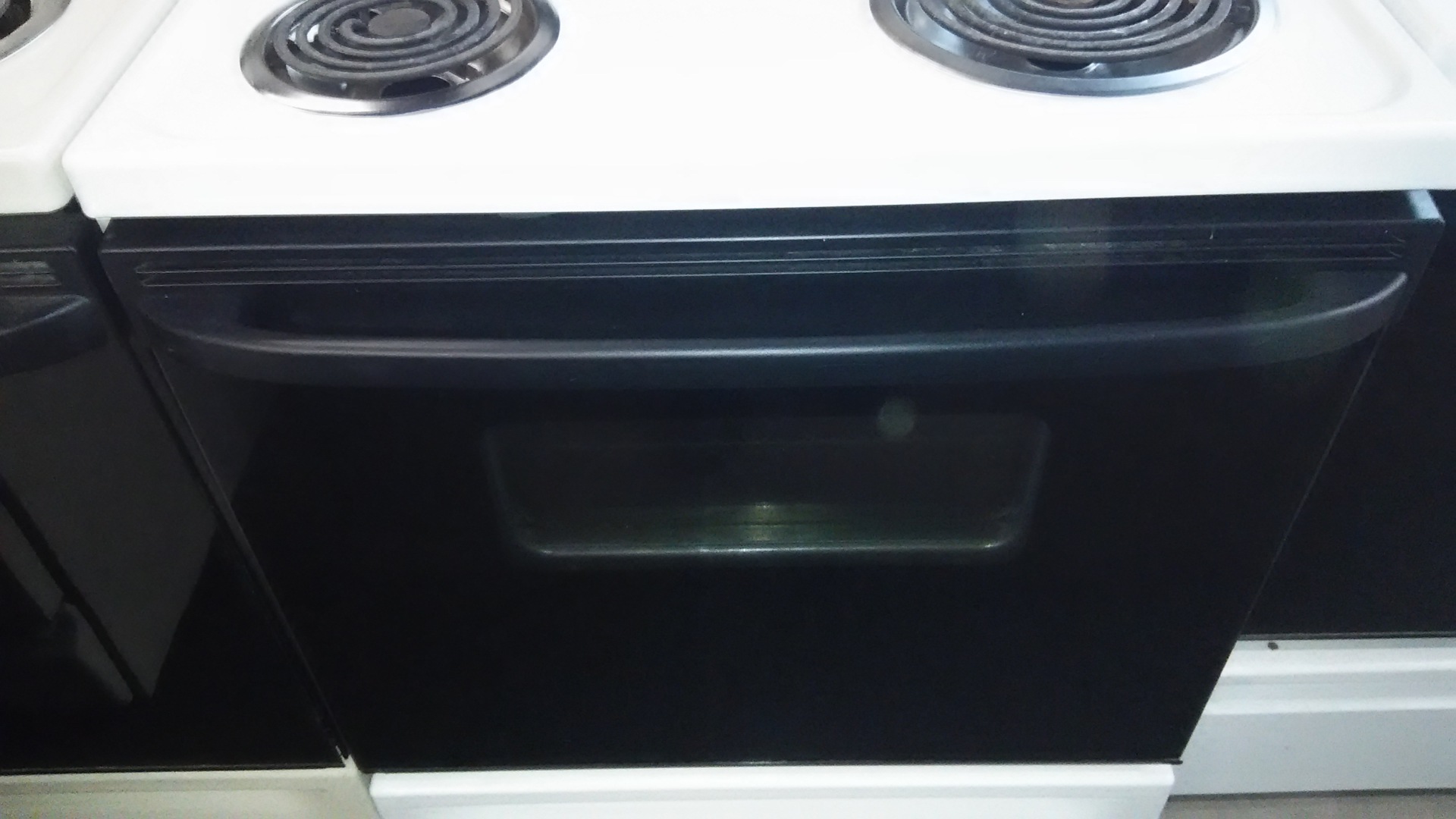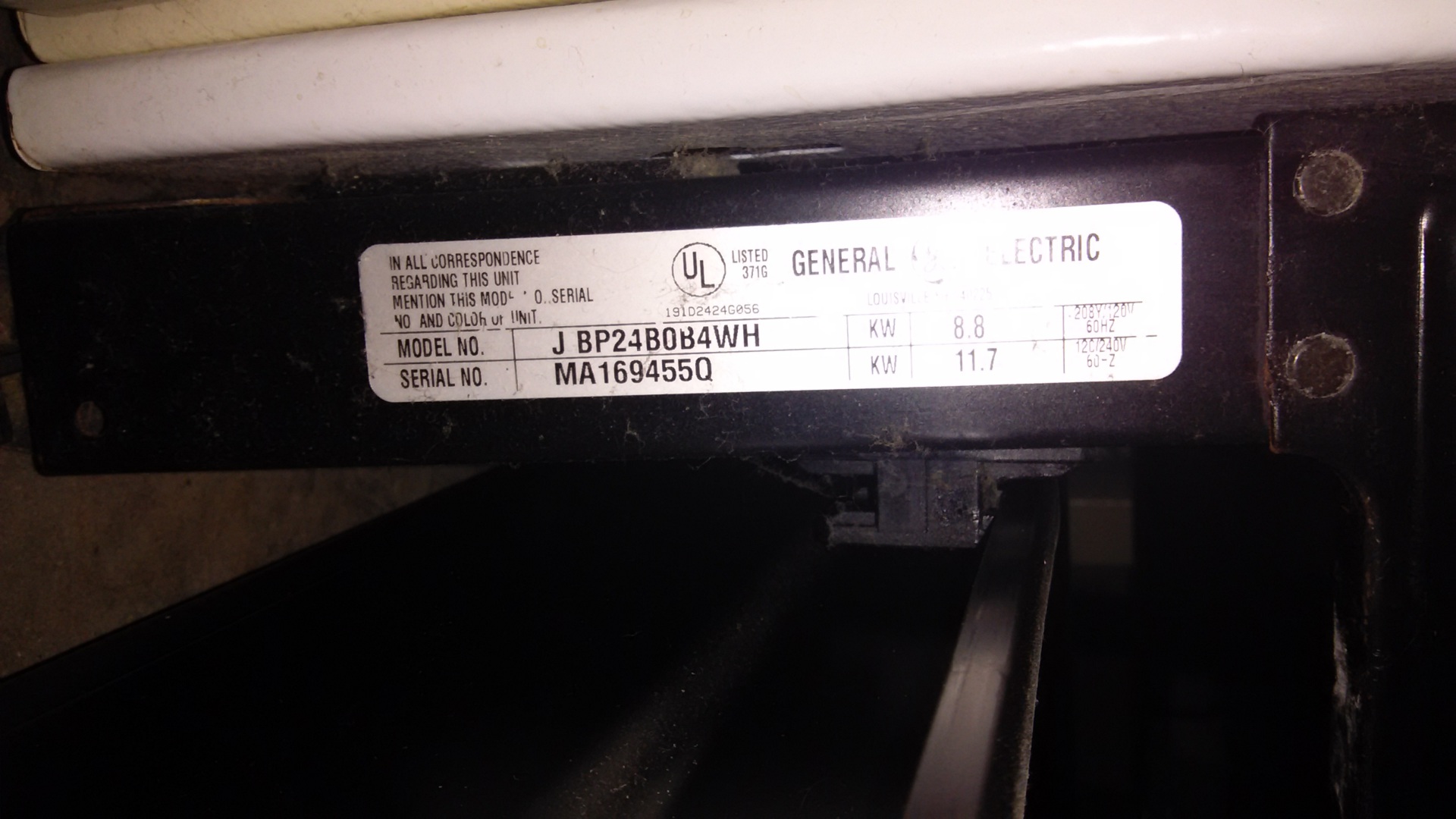 Whirlpool
Self Cleaning

Griddle Top

Gas Range

(Black/Stainless)

​(Like New!)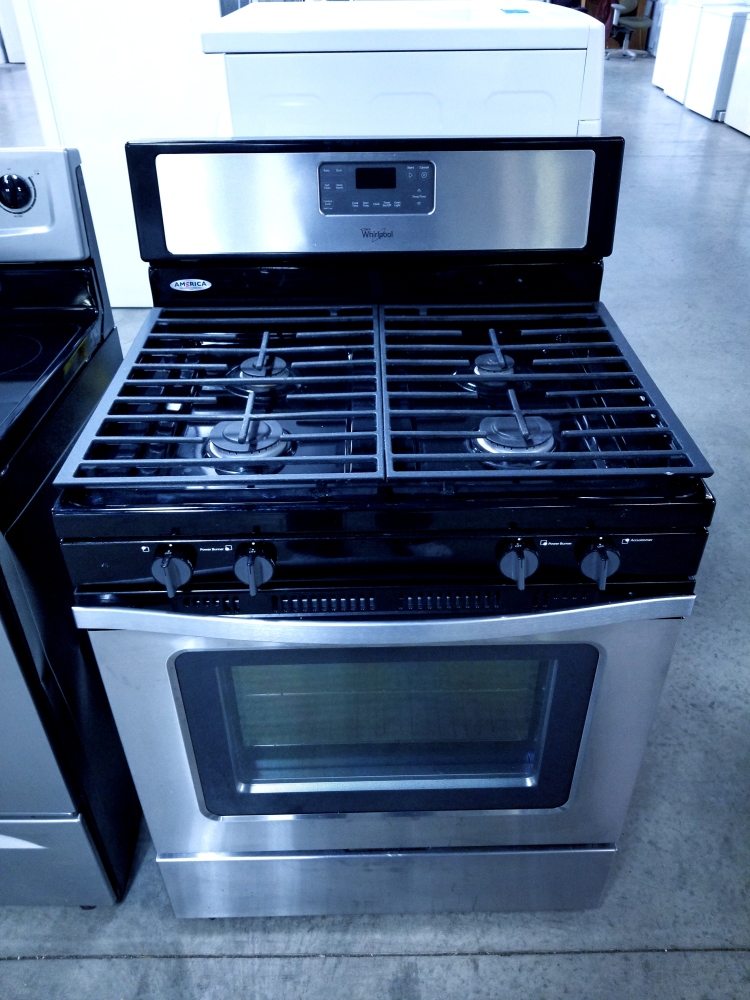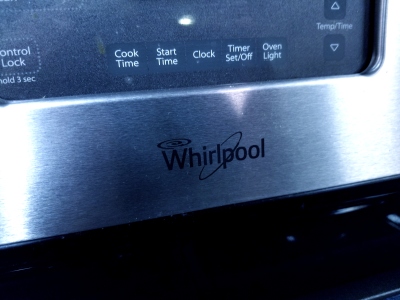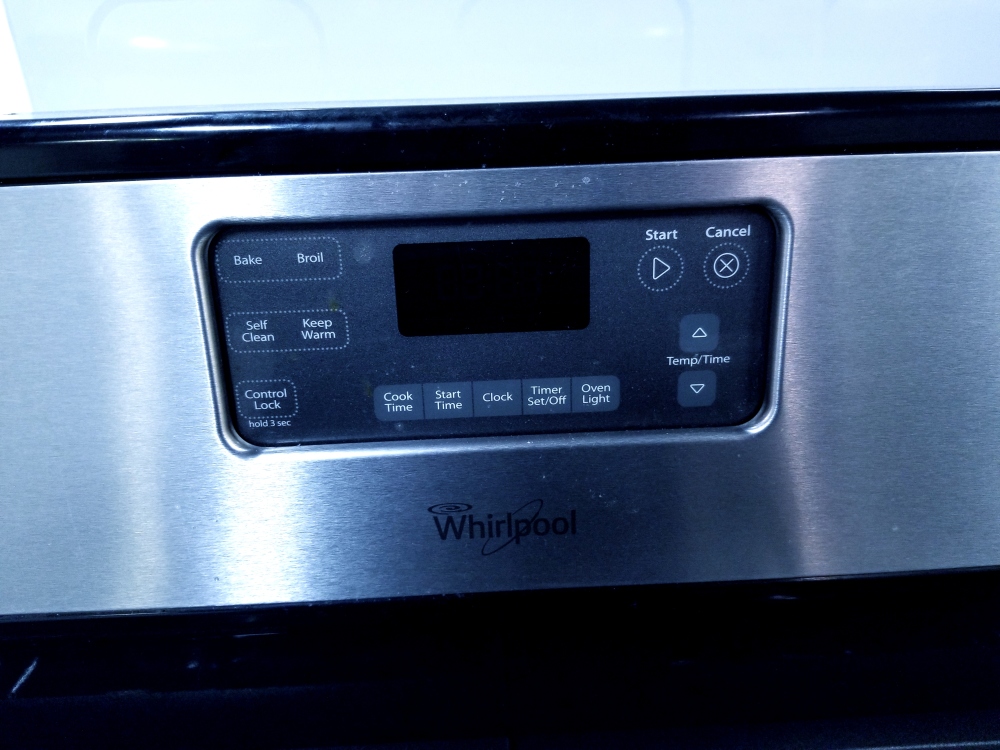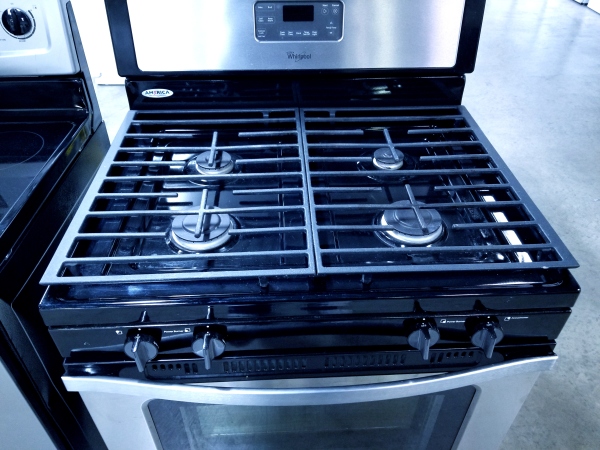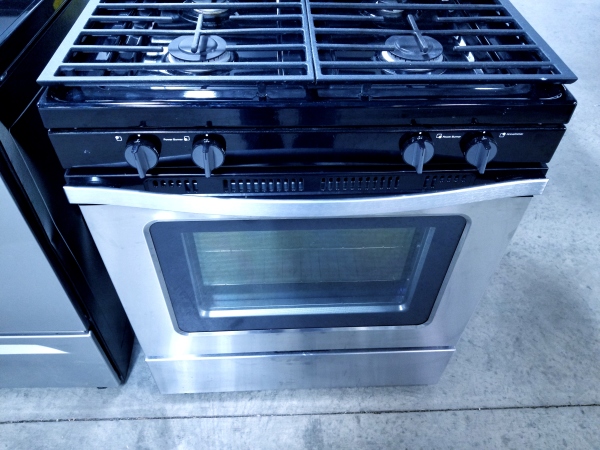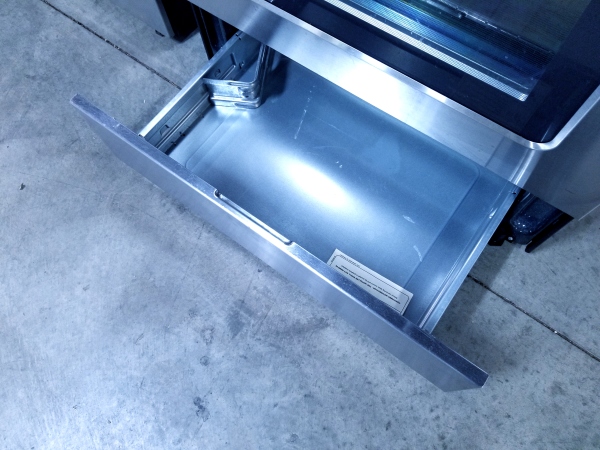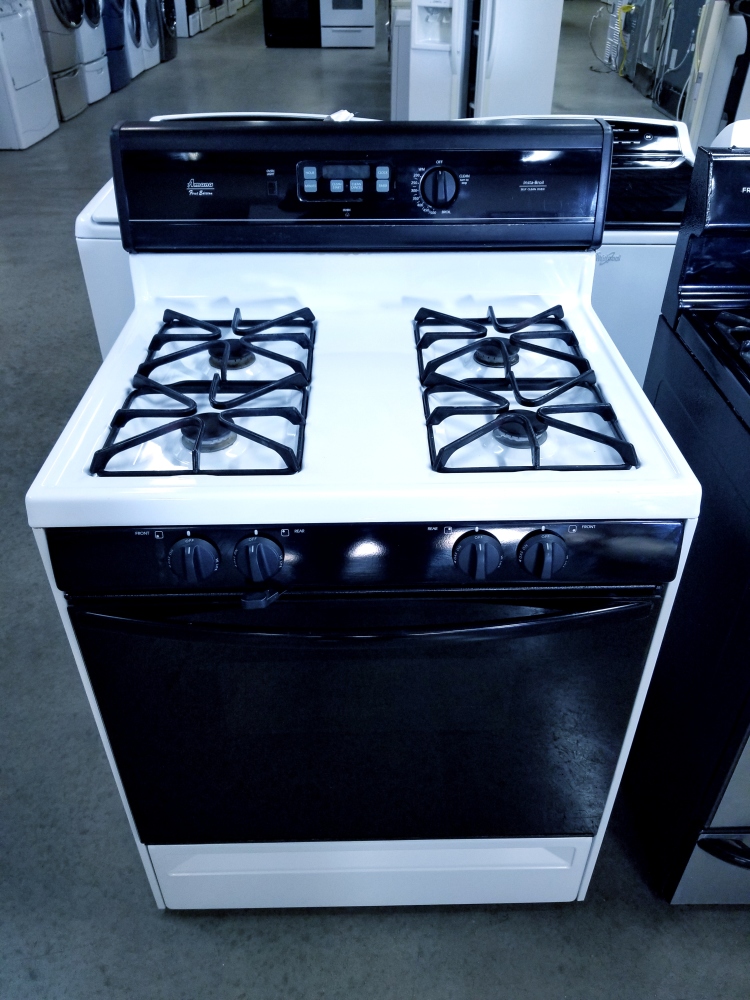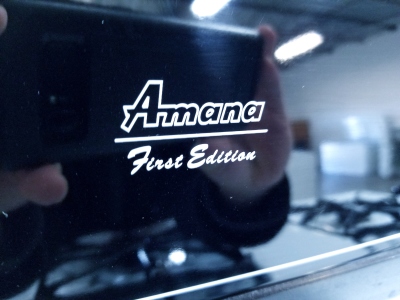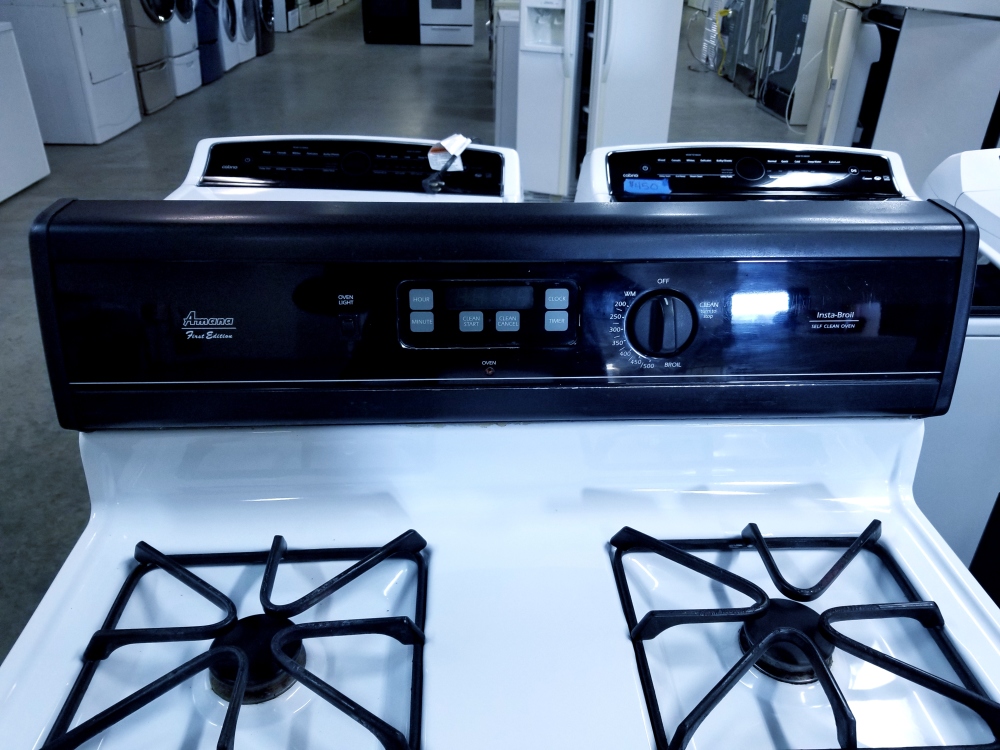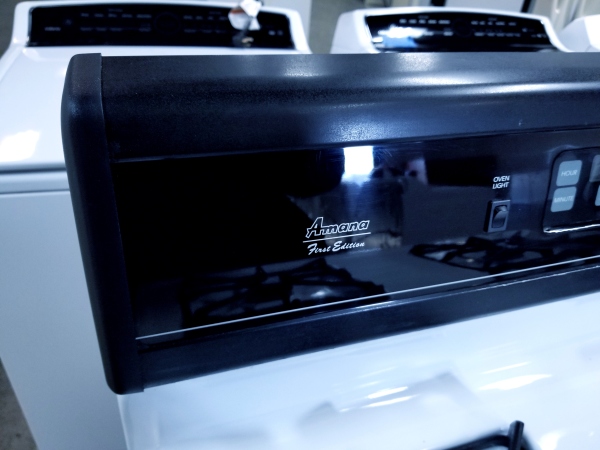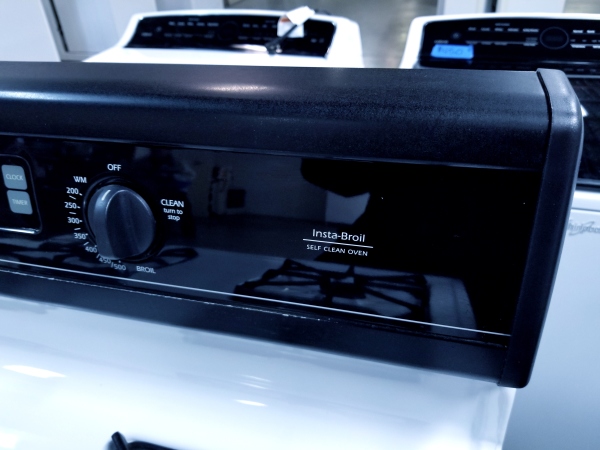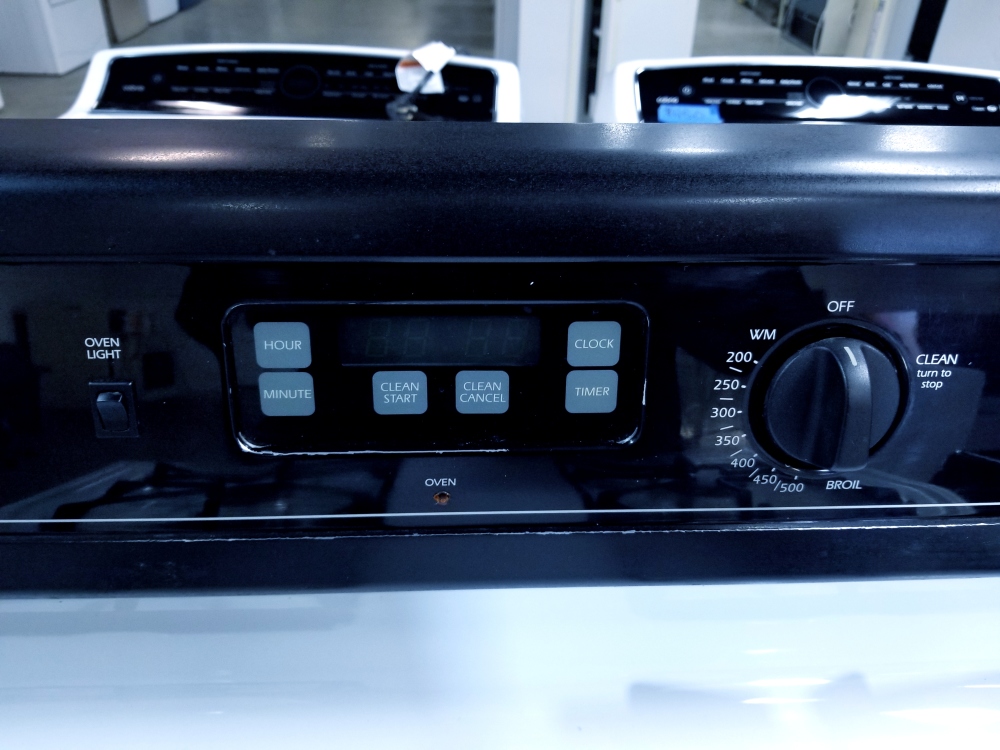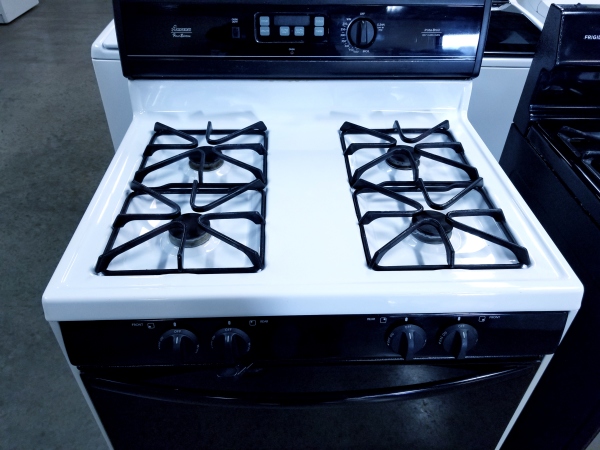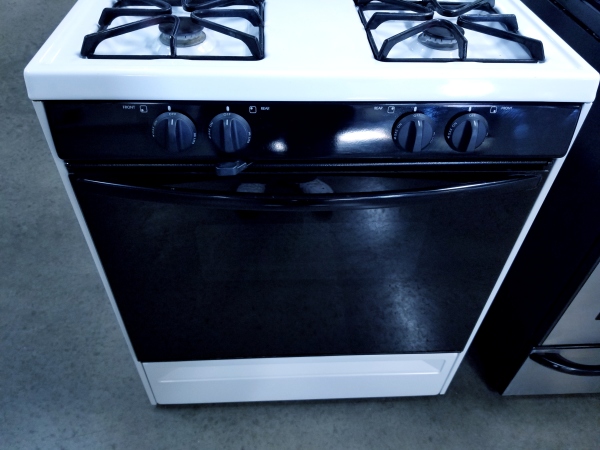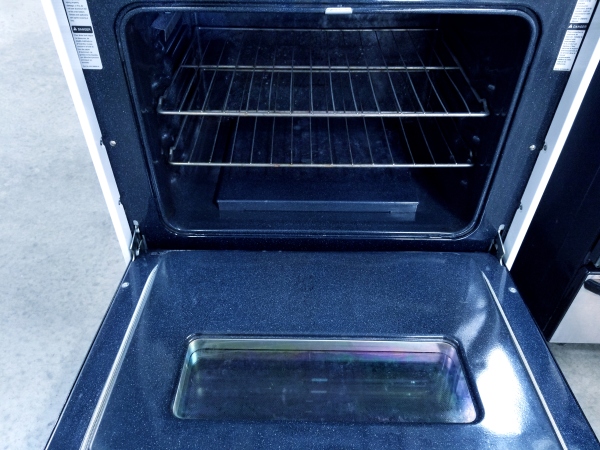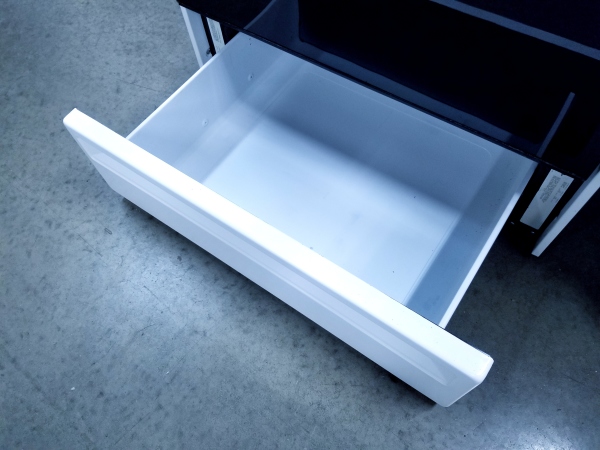 Maytag

Self-Cleaning

5-Burner (L.P.)

Propane Gas Range

Like New!

(Black)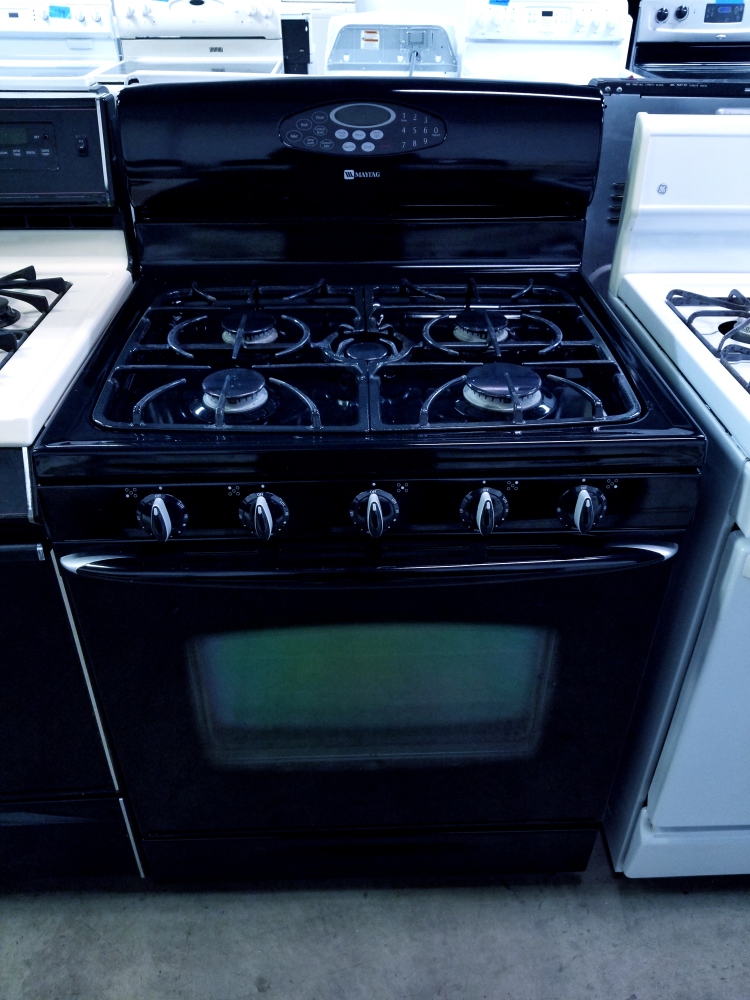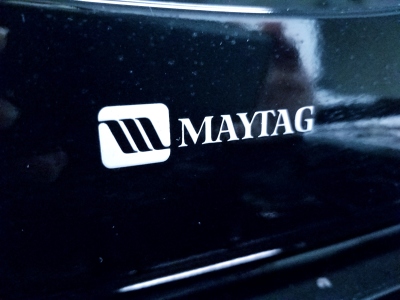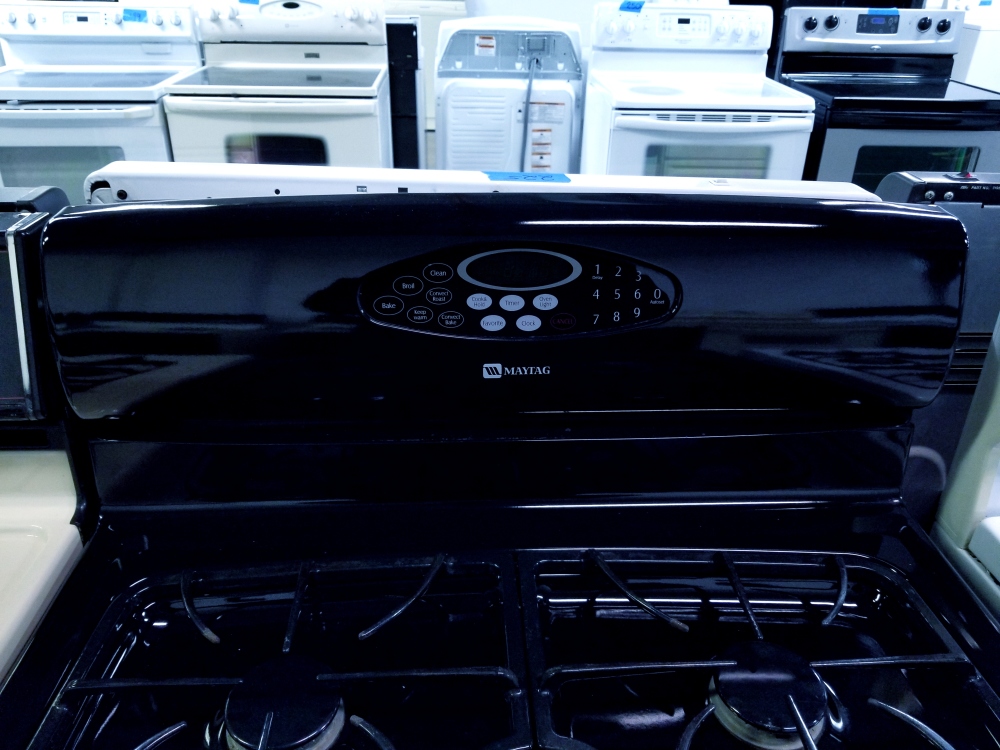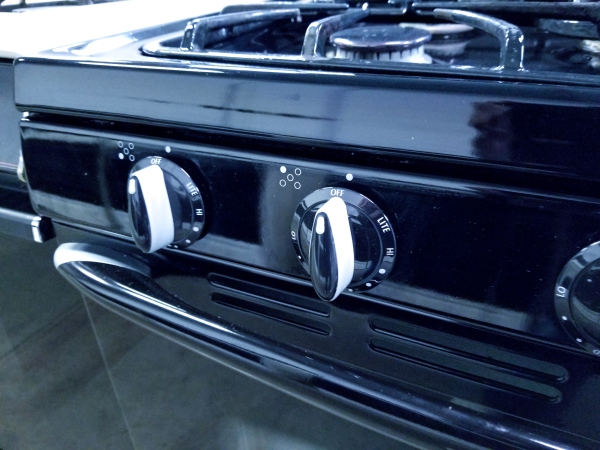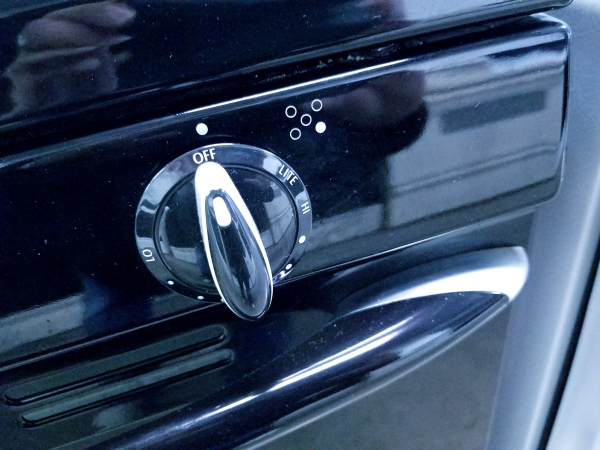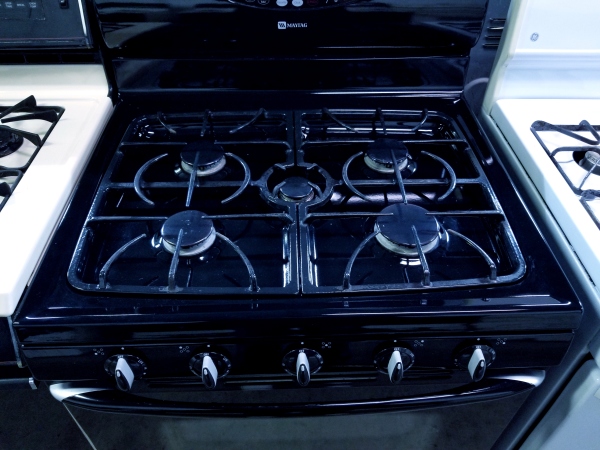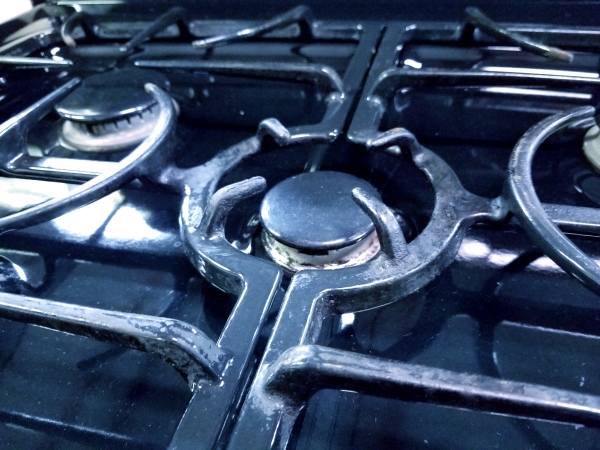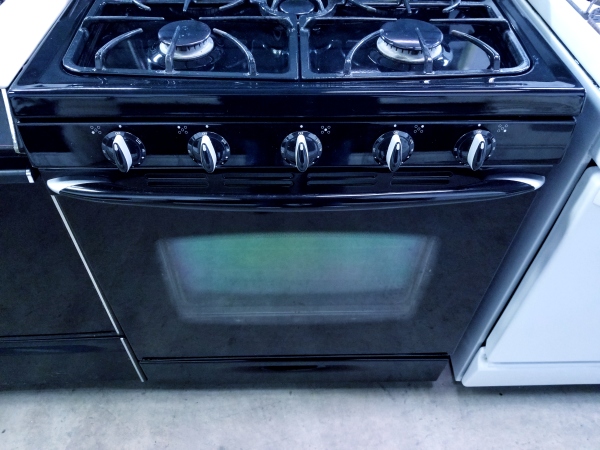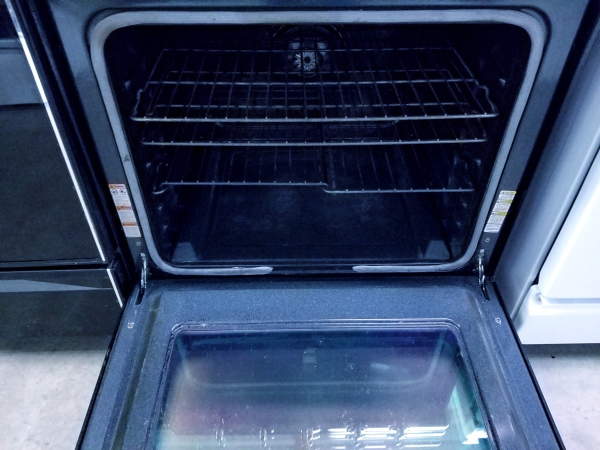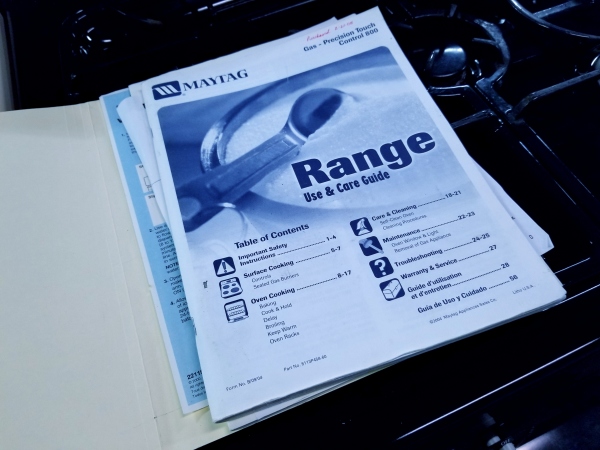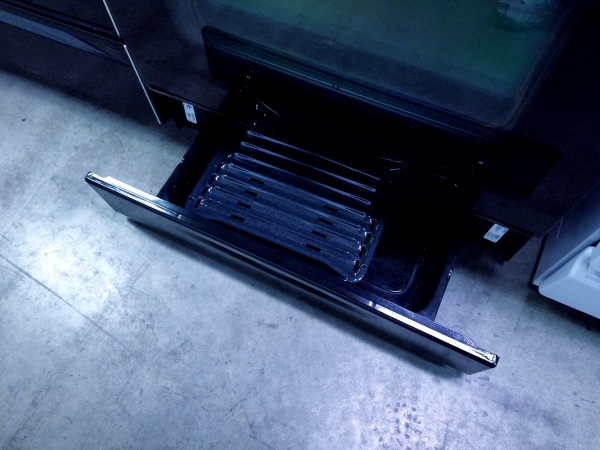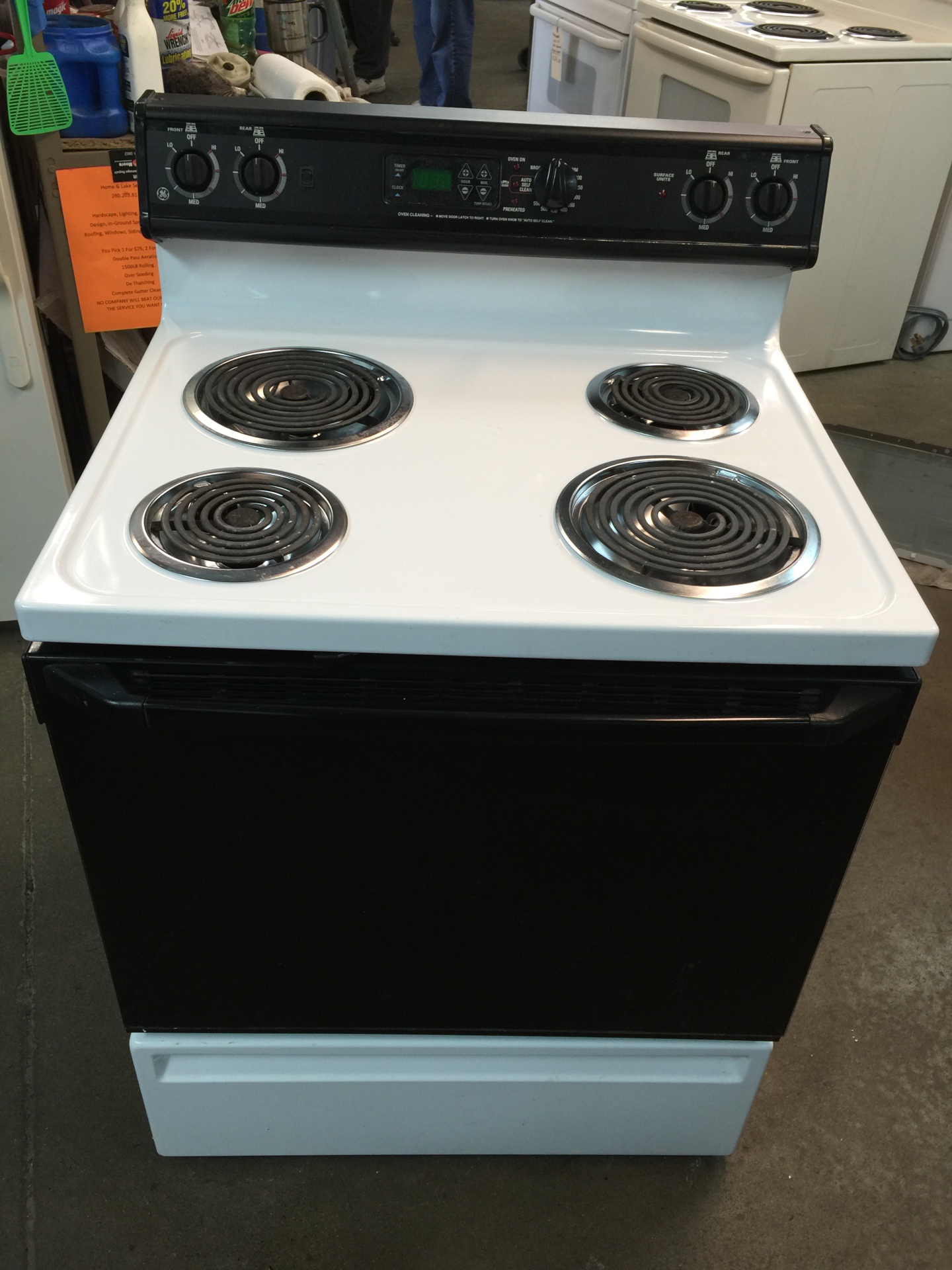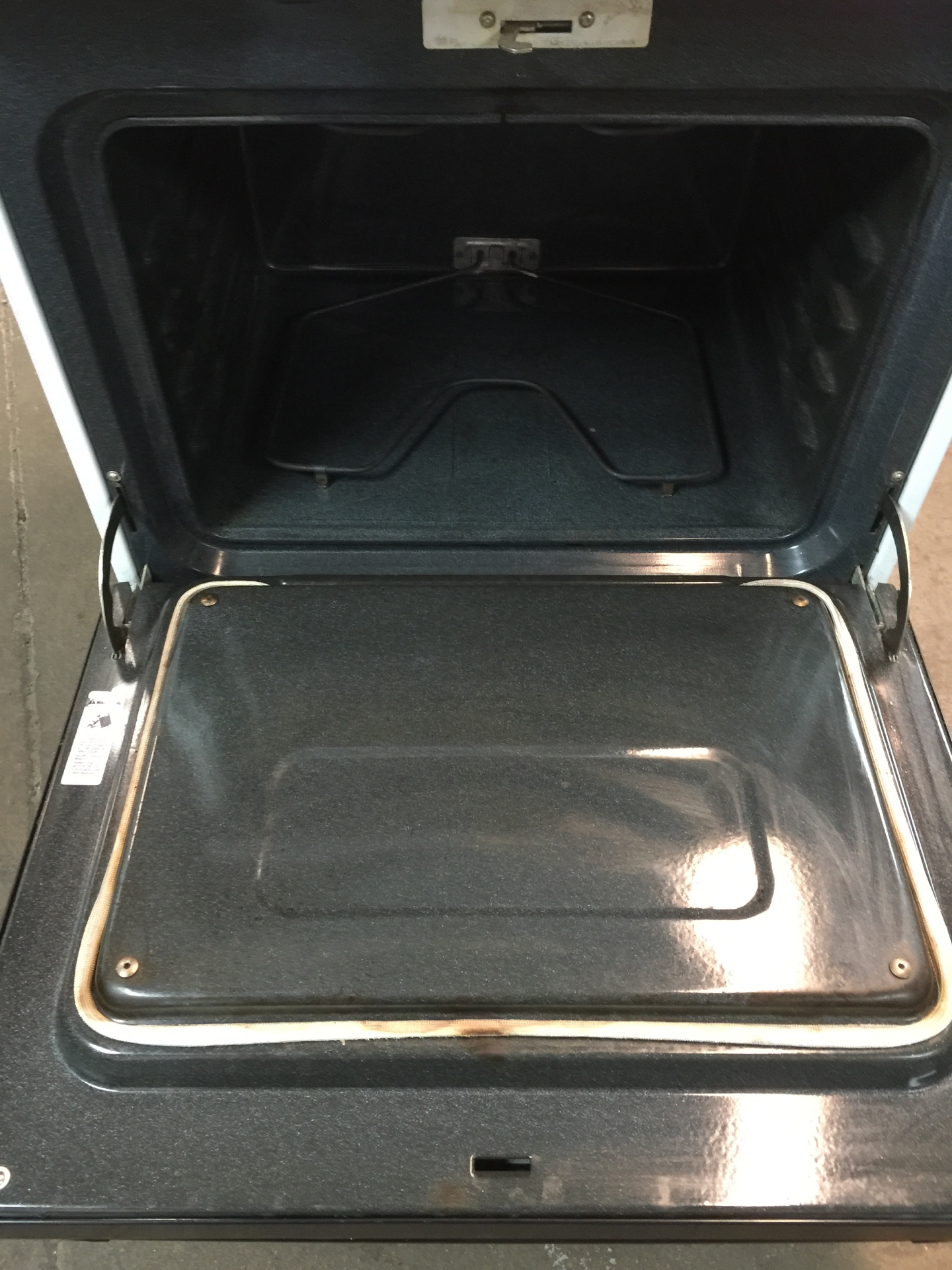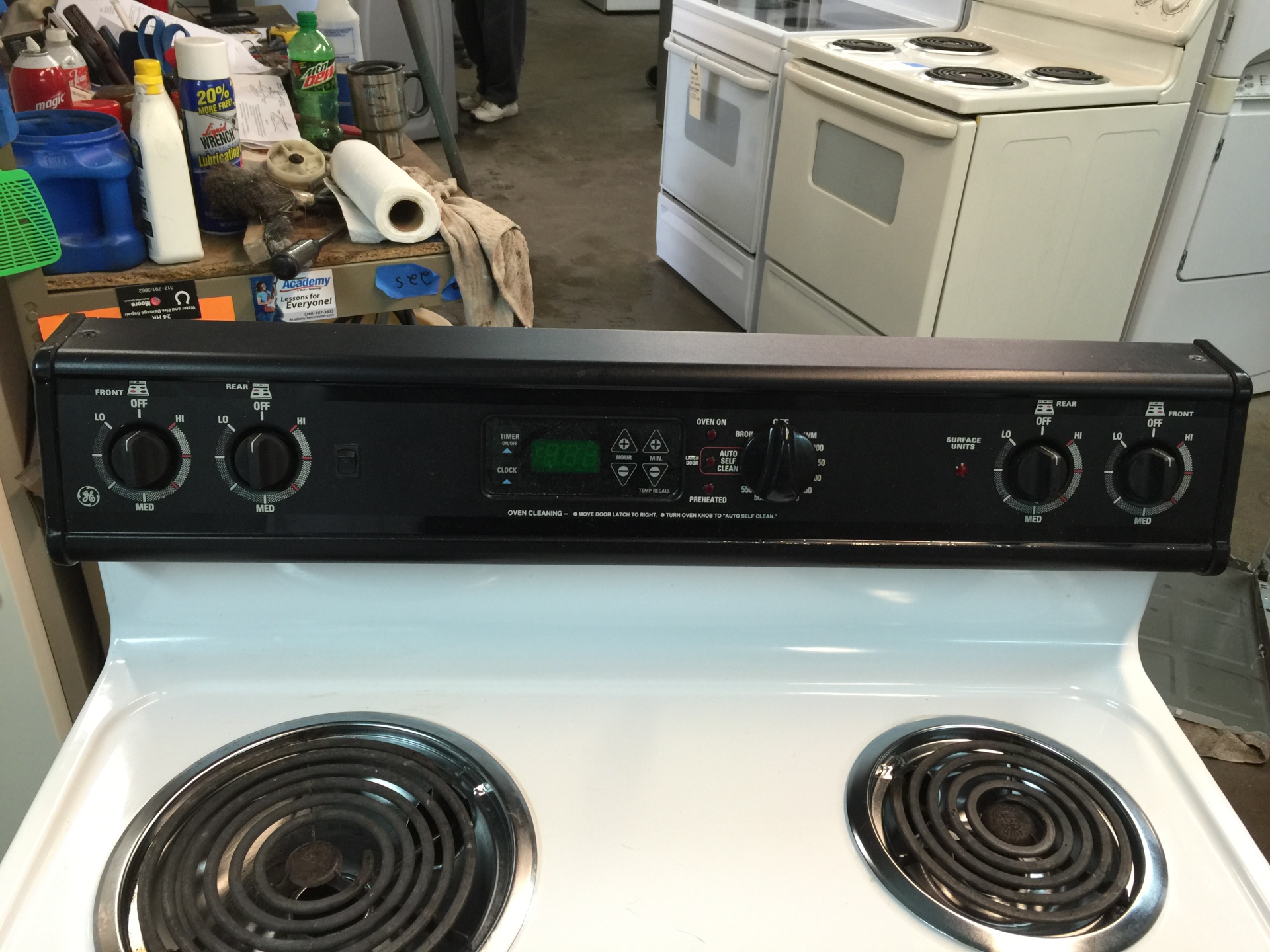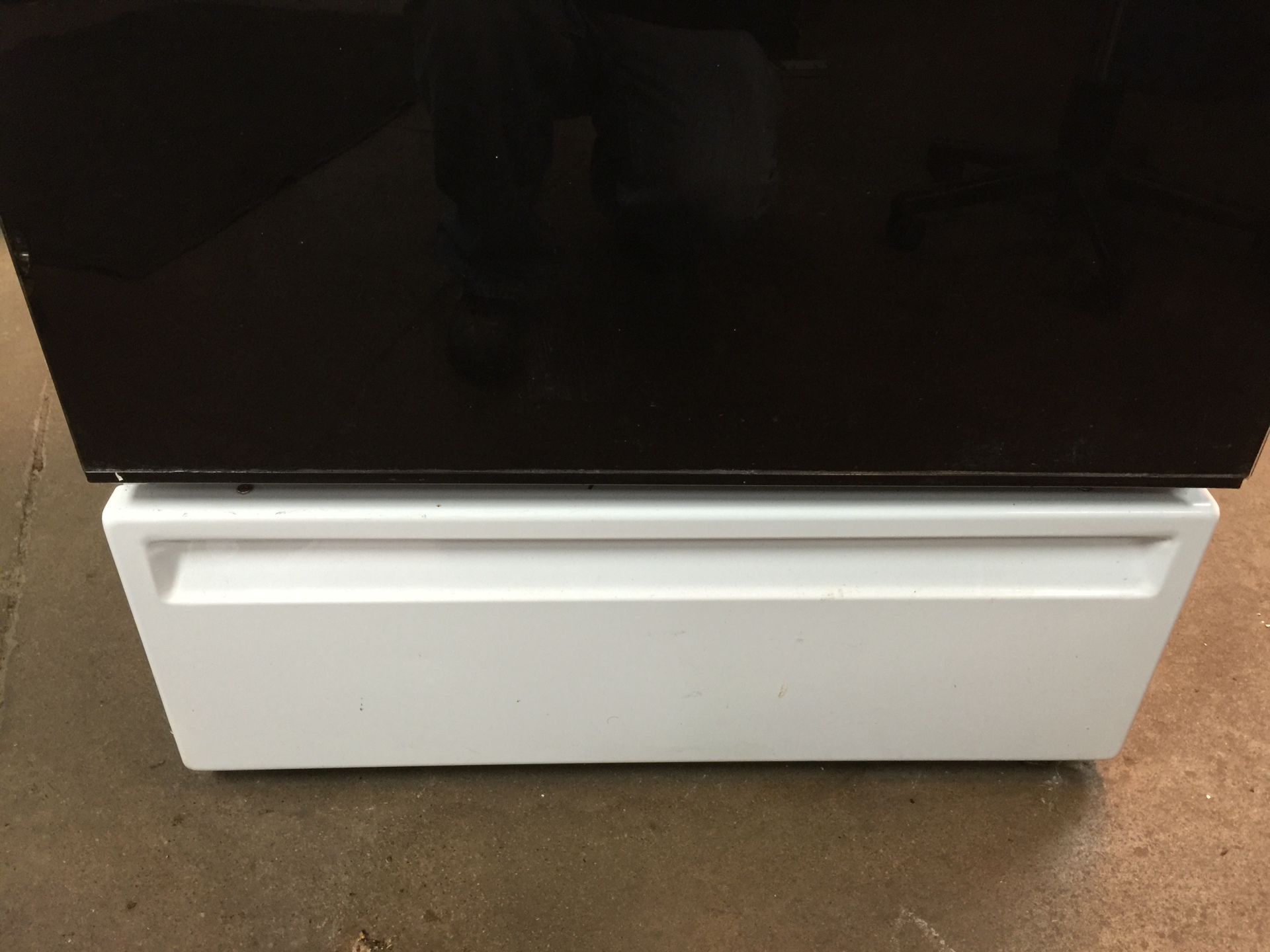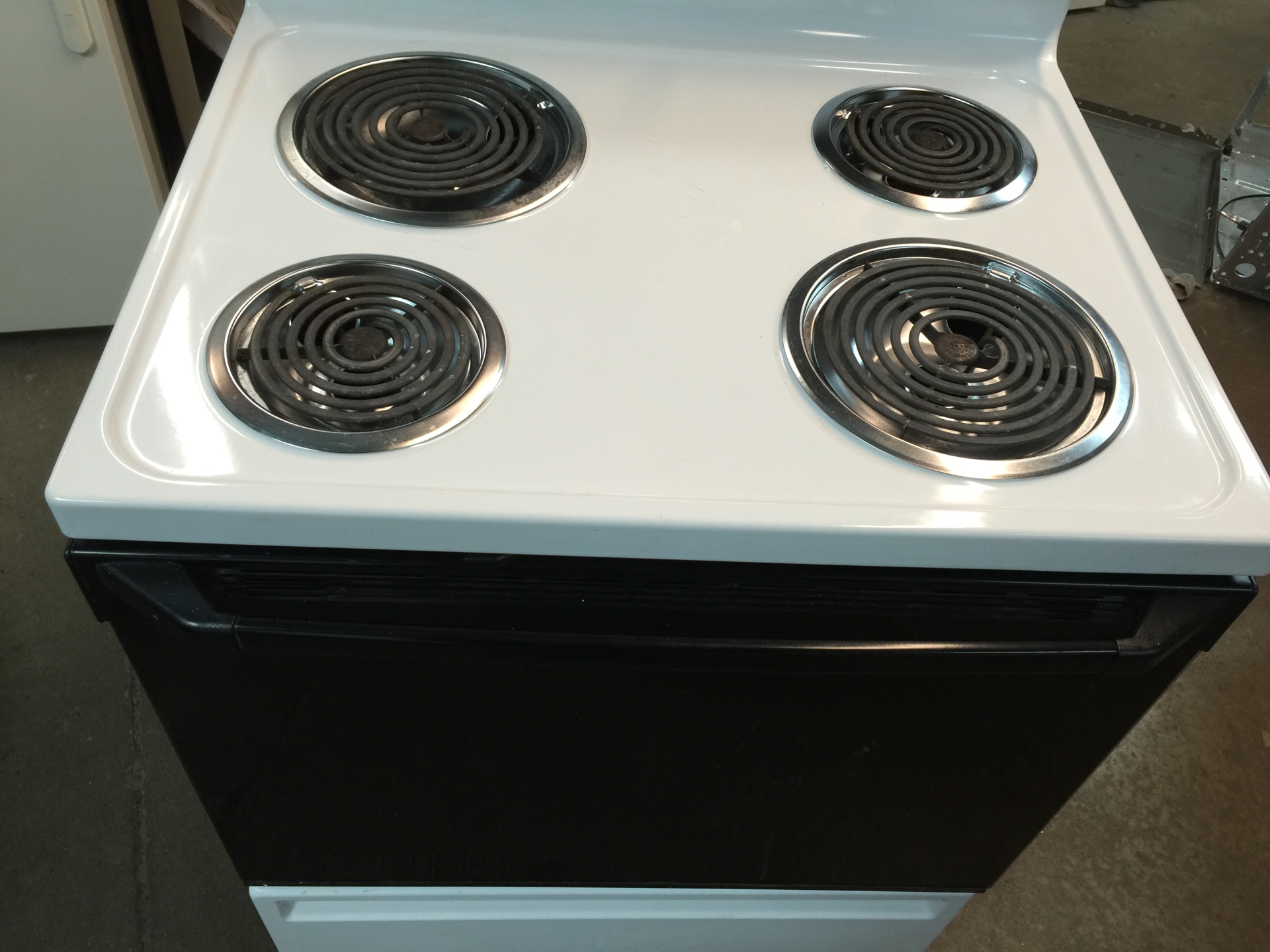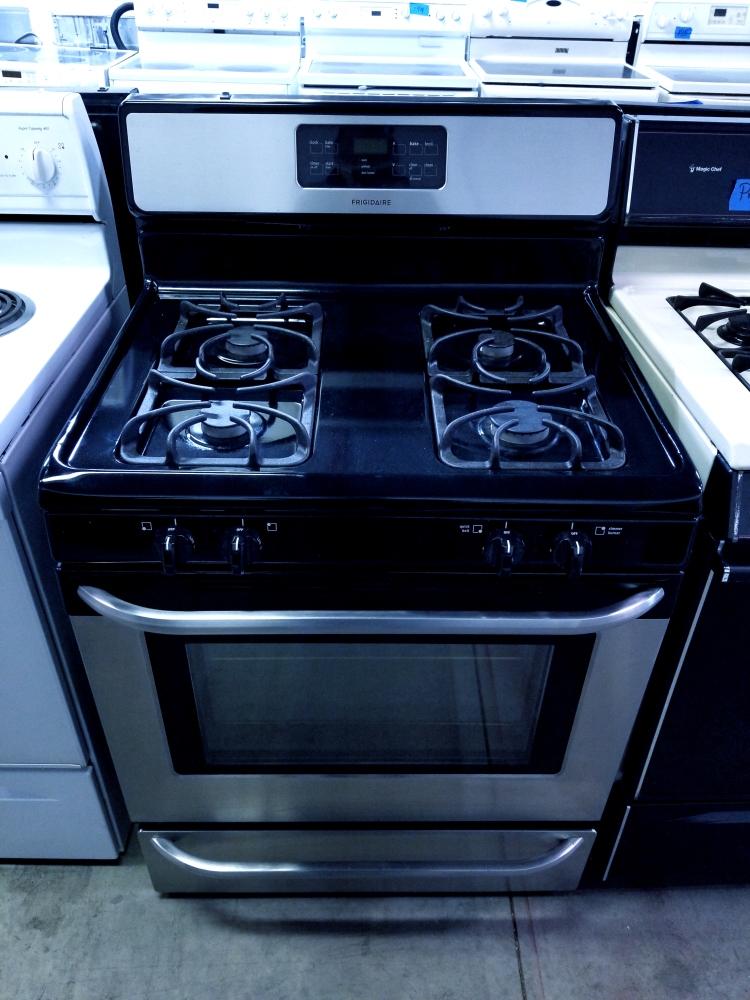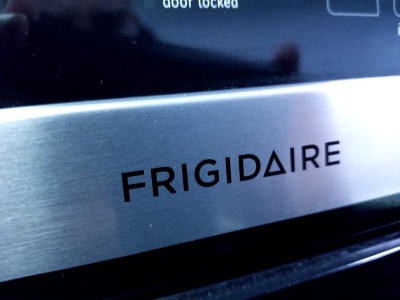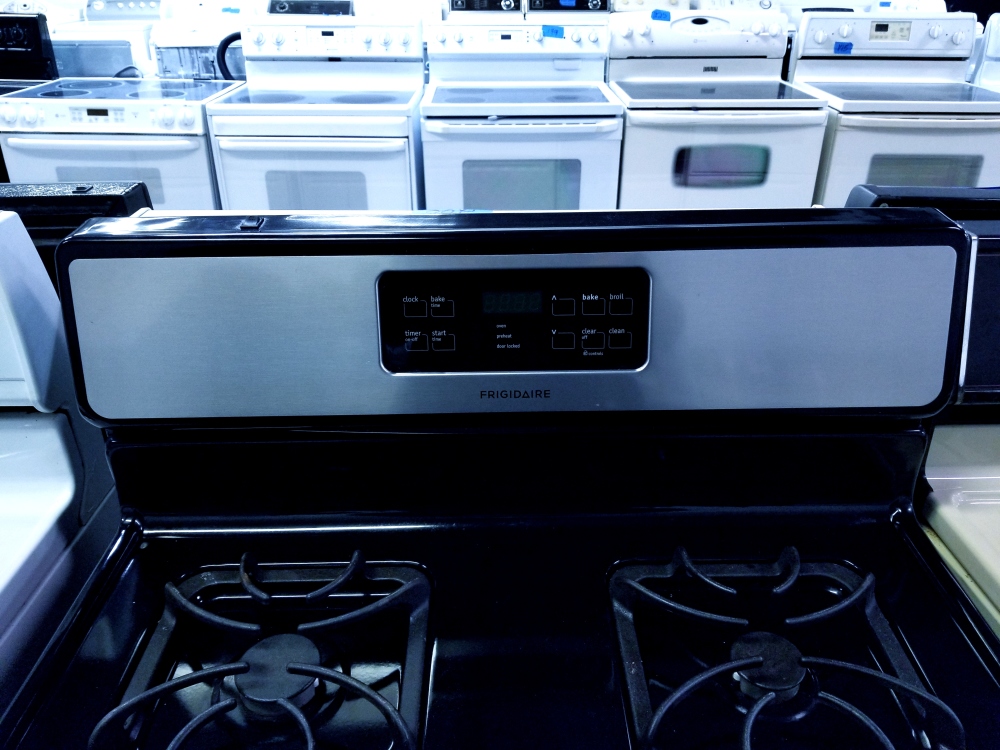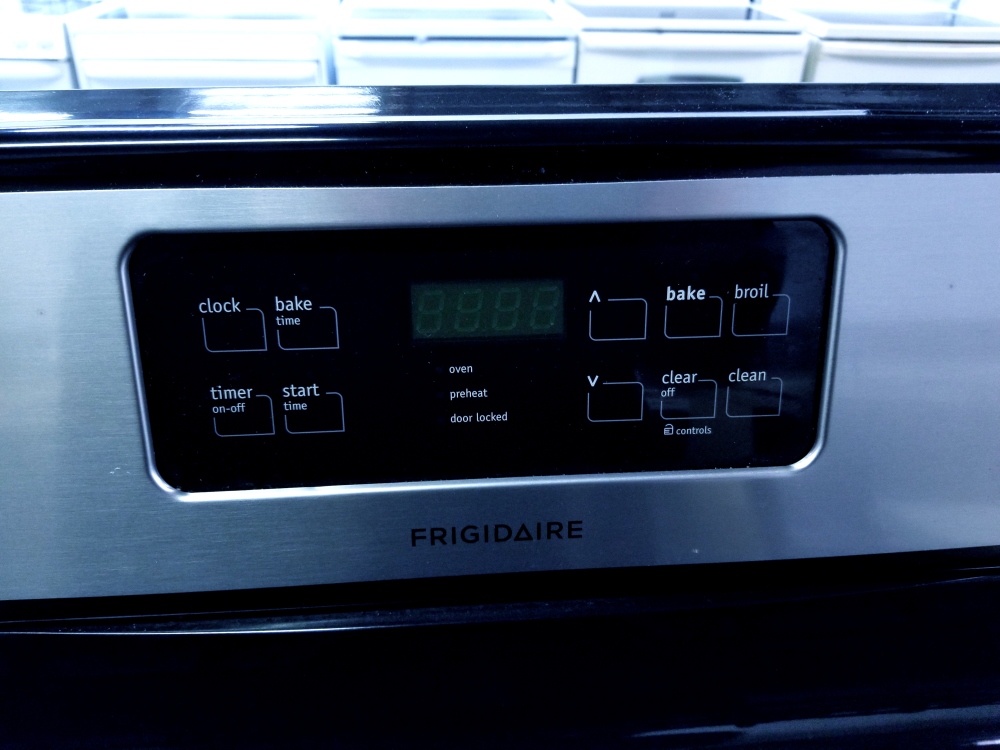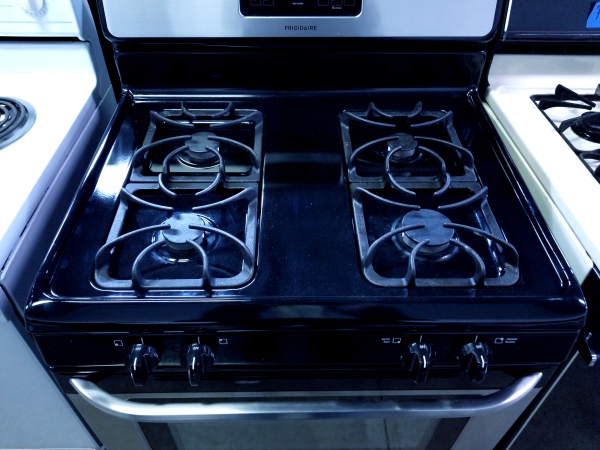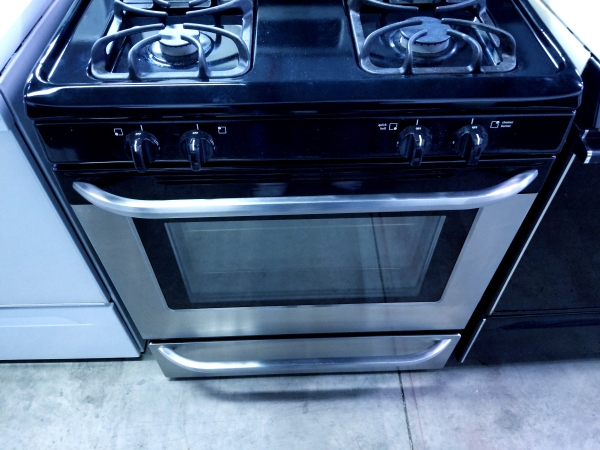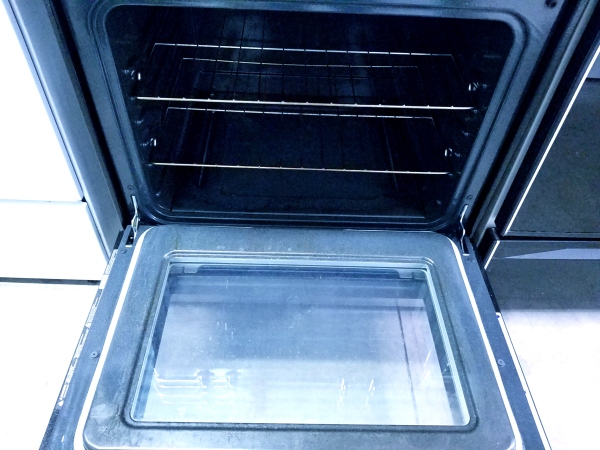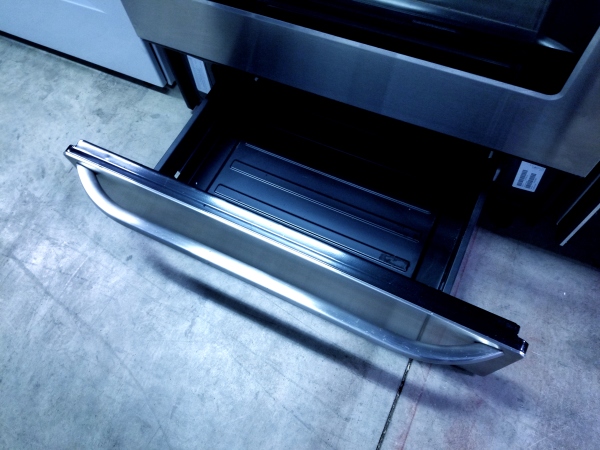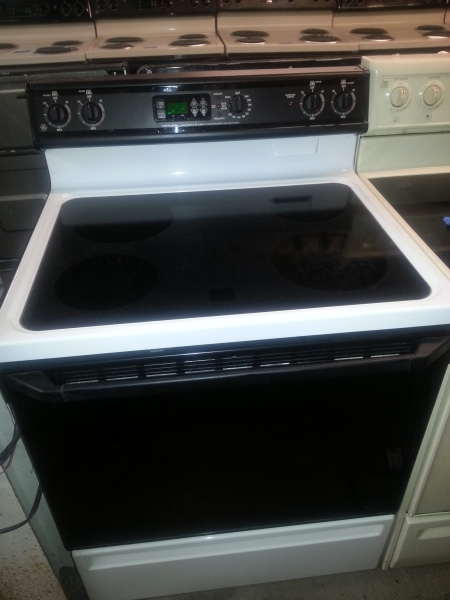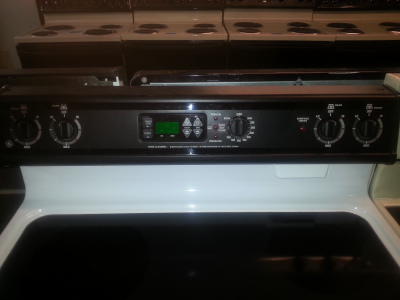 This stove is amazing!!! Very attractive glass top, digital interface, and self cleaning function all combine to make this a contender among the electric ranges we carry.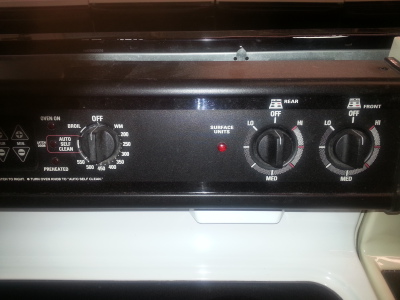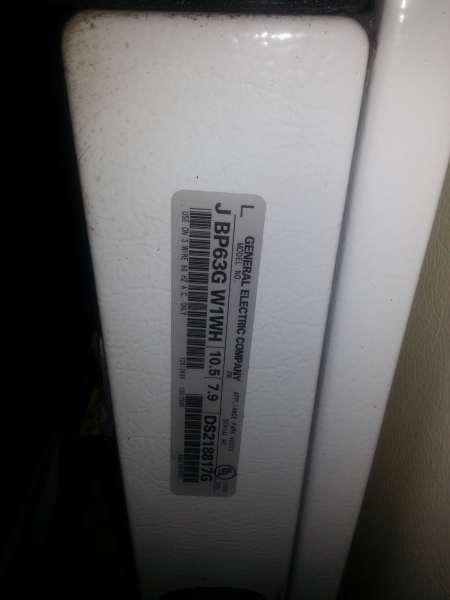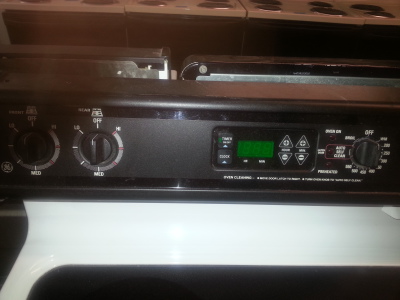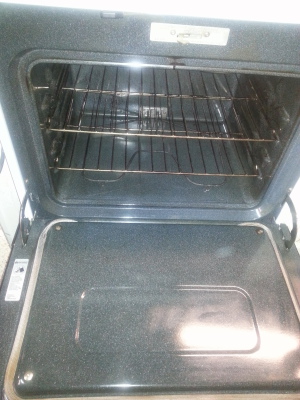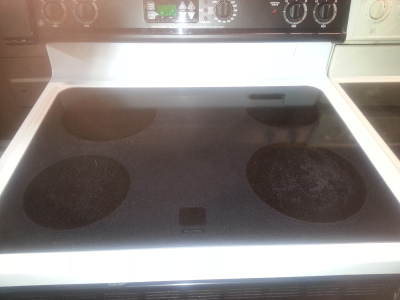 Frigidaire
Coiltop

Electric Range

(Biscuit)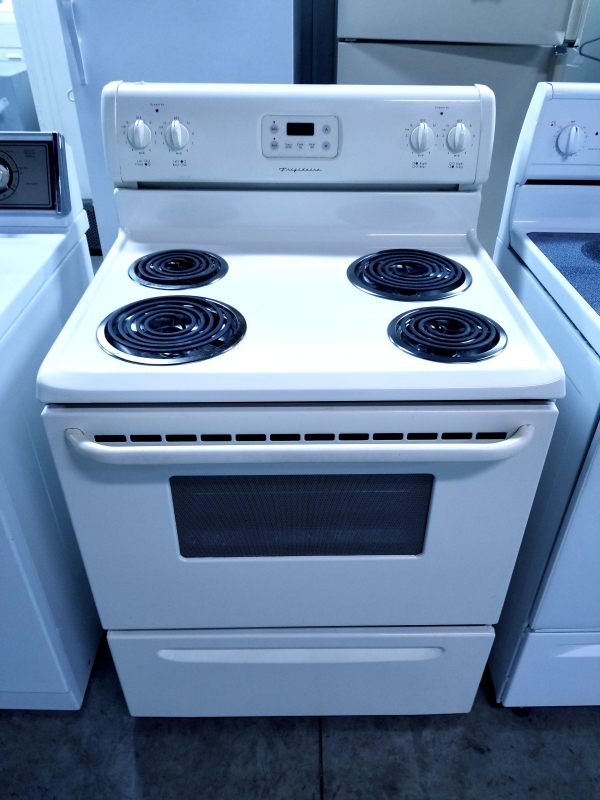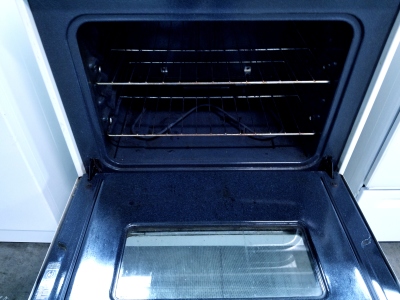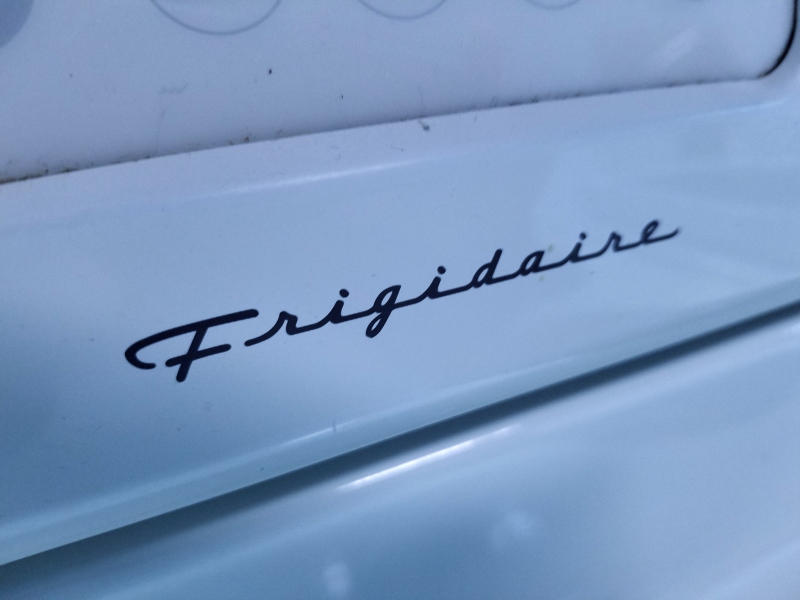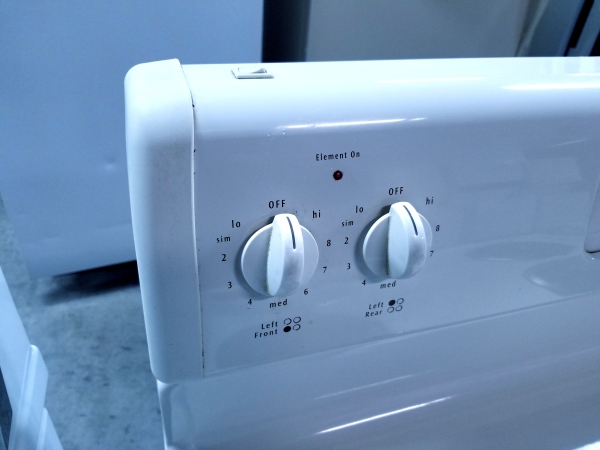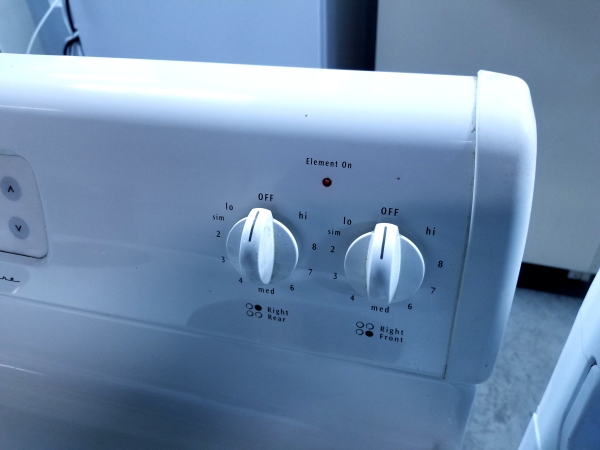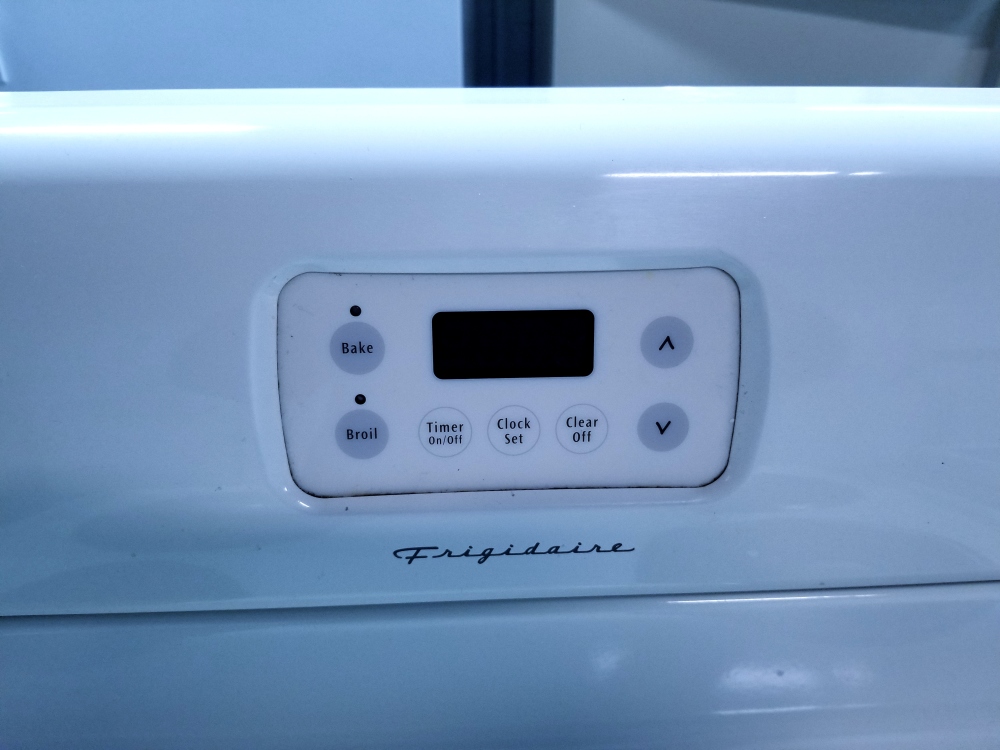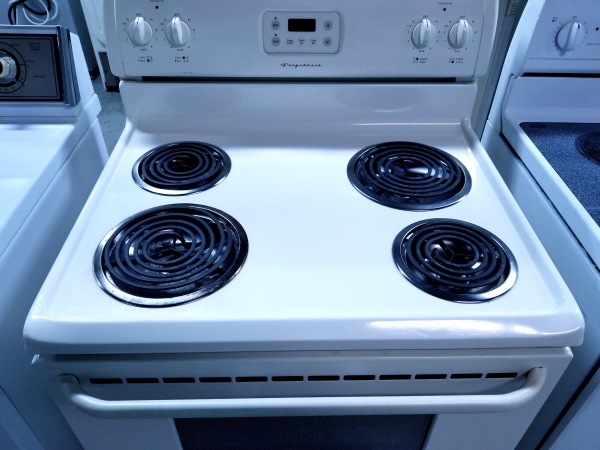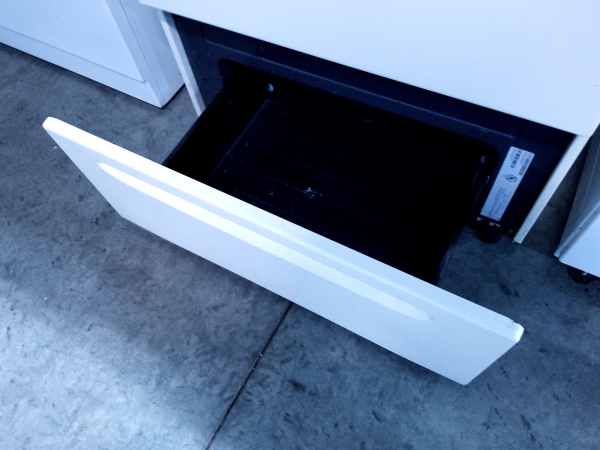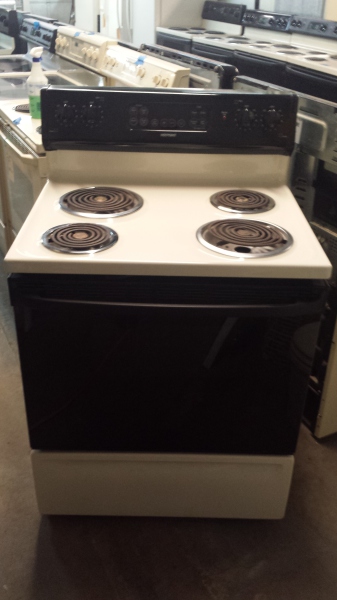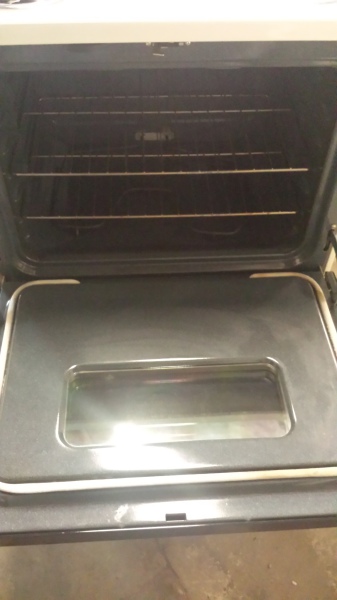 A fantastic range, in new condition at a great price.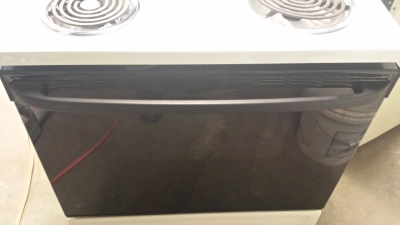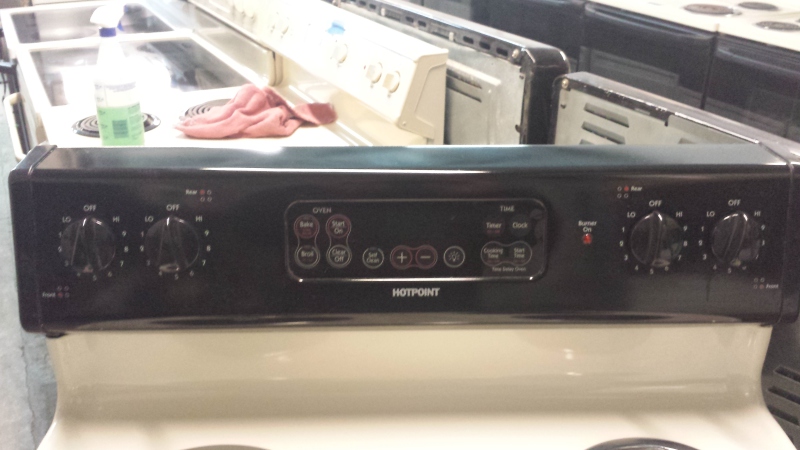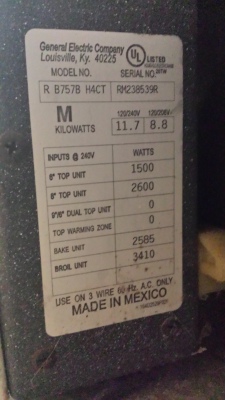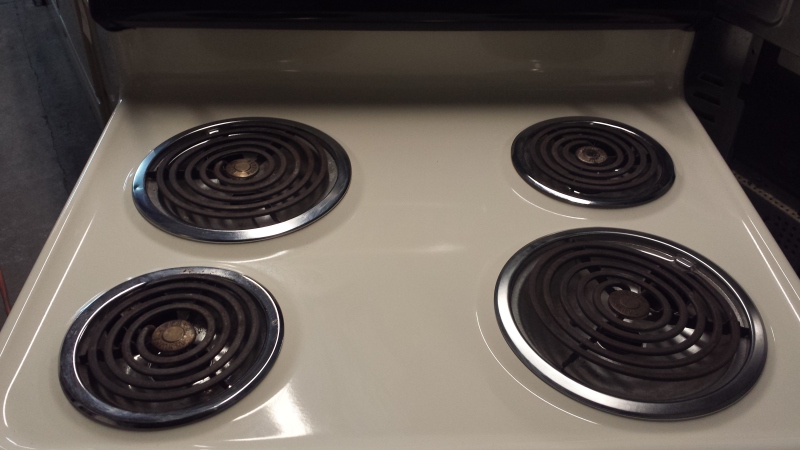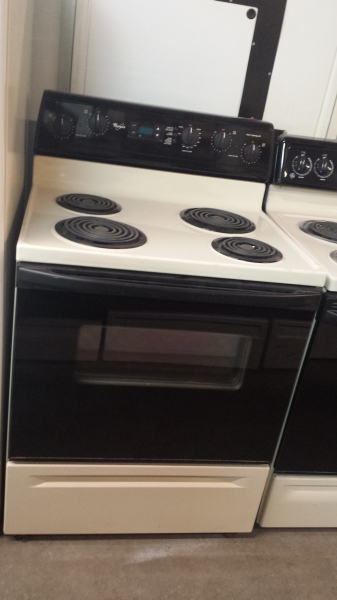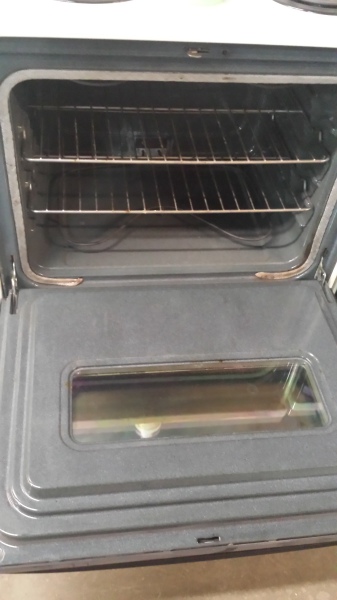 This is a powerhouse of a range! Extremely well engineered, and built to last, the Super Capacity 465 is one of the best electric ranges we carry. The self cleaning feature works great and makes clean up after messy cooking time, a no hassle project.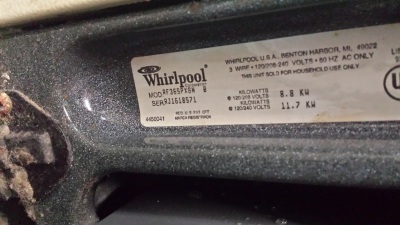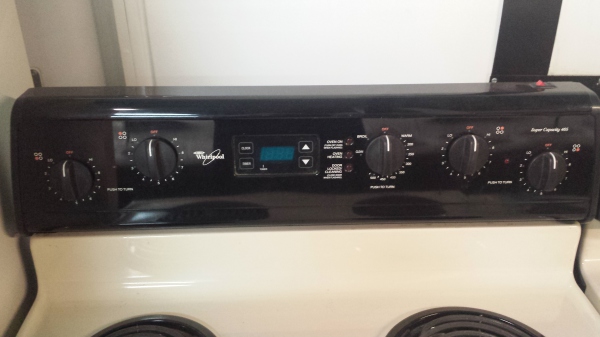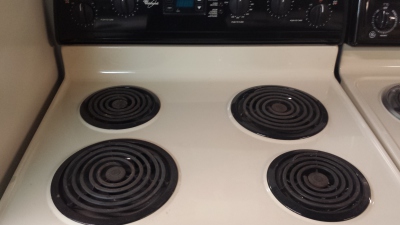 Whirlpool
Self-Cleaning

Glasstop

Electric Range With

Accubake System and SCHOTT

Ceran Glass

​(White/Marble)